Reading Time: 5 minutes read
You've made to-do lists and planned every detail for the perfect birthday party. A menu is developed, an ideal playlist is compiled, and fun activities have been organized. The time and location for the perfect birthday party have been set.
The next obvious step is to create a custom birthday party invitation. One that gets guests excited about celebrating and makes a special gathering memorable from the start.
With Motif, it's easy to personalize party invitations, all from the comforts of home. Kick back with your computer and design your party invitations faster than you can say "Happy Birthday." Here's how to create personalized party invitations in four easy steps.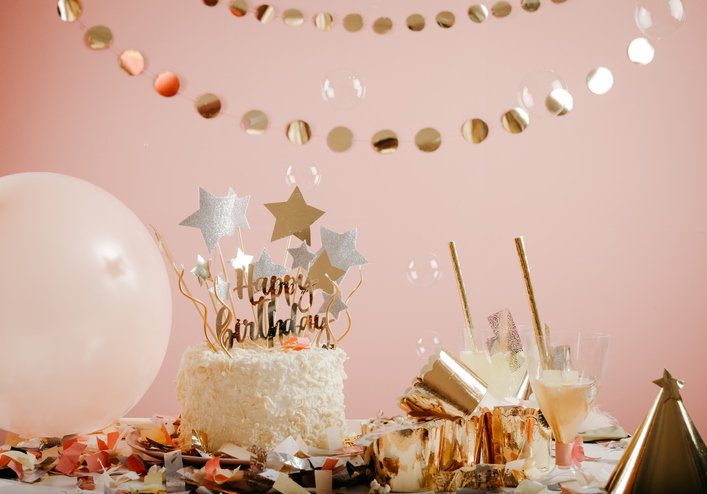 1. Pick a theme for your custom birthday invitations
Custom birthday invitations set the theme and tone for the celebration. Invitations can be formal, informal, traditional, quirky, or any style that reflects the person of honor. Guests should be able to recognize the party theme as soon as they open the envelope.
Themes for personalized party invitations can reflect the food served, the party's activities, or anything visual to connect guests with the party. If a child's party is an active afternoon of high-energy or creative fun that includes a trampoline, finger painting, cookie baking, an action shot on the front of the custom invitation instantly relays that message.
If traditional party games are planned, a classic shot of the person of honor blowing out birthday candles will convey that theme. An adult party with dancing and drinks calls for a party invitation in brilliant colors with fun fonts. For a dinner party with a fine meal and scintillating conversation, design a custom invitation in subtle tones and elegant script.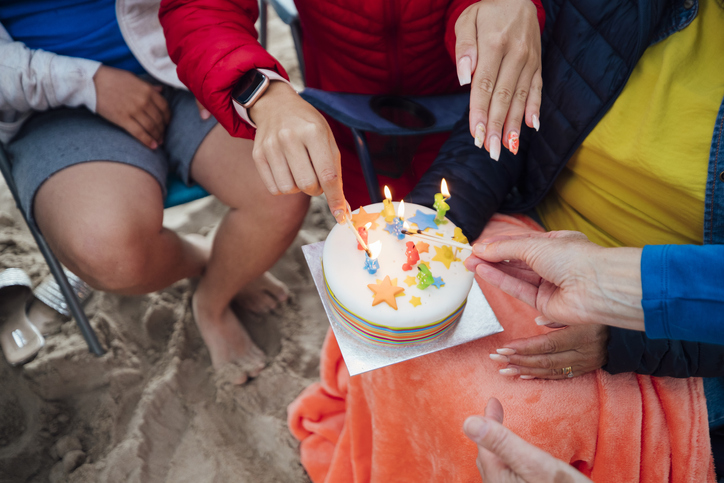 2. Add a personal touch with photo party invitations
The key to a great party invitation? A gorgeous, personalized photo on the front.
A portrait of the guest of honor works to set the tone for a fantastic celebration. For a quinceañera, Sweet 16, or milestone birthday, create a collage using photos spanning several years. For theme birthday parties, scroll through your iPhone albums to find relevant photos taken on location. A thrilling image of friends splashing in the ocean is a perfect photo for a beach party invitation. Find a picture of kids' faces sticky with homemade ice cream or juicy watermelon for an invitation to a birthday barbecue.
Children love parties based on their favorite superhero or character. Include a great invitation cover shot of the birthday boy or girl playing with a figurine of that character to create excitement for the party. Are you planning a tea party? Dress the dolls and teddy bears in their finest and seat them for full tea service for a whimsical photo.
For a custom party invitation featuring vivid colors and crisp details, choose a photo with a large file size. Use photos with at least 300 dpi for the best printing quality. Many pictures with lower resolutions can still be used thanks to Motif's state-of-the-art printing presses. Anything below 150 dpi runs the risk of not being sharp and clear. You'll get a warning about low picture quality when you check out.
3. Design your party invitations online
Designing a birthday party invitation online is an exciting step in the birthday planning process. It ties together all of the party's details and is the big announcement to friends and family. It's now easier than ever to design custom birthday party invitations right from your computer.

DIY party invitation templates
Beginning a project in Motif is as simple as selecting the Album where your photo is stored. Right-click on it and select "create." Scroll down to "Motif" to launch the app. Once open, select "card" to create your project. DIY party invitation templates are ready for photos and imagination.
Motif does the hard work putting together the perfect, personalized photo invitation. Select a theme—and the app autoflows the photo onto the card. Use multiple images for one invitation, and customize the theme to make it truly your own. Change the background color to the guest of honor's favorite shade. Tweak the font to something a little more fun or a touch more elegant. You can change the color of the text, too.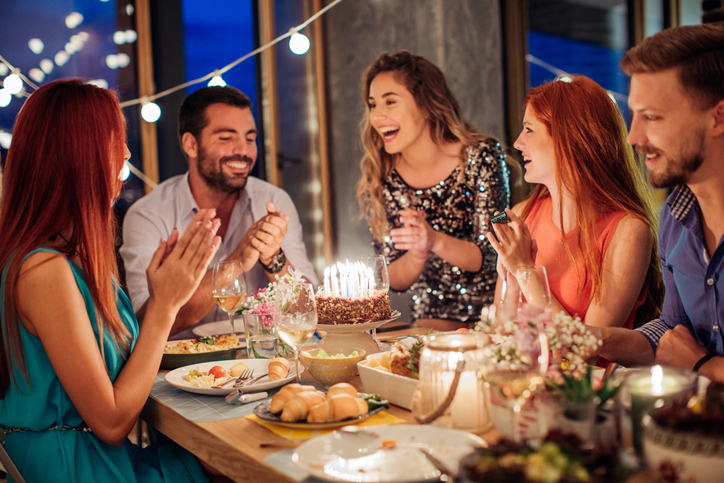 4. Proof and order your printable party invitations
Before clicking "Checkout," take time to review the party invitations. Ensure all the important details are included, such as the date, time, location of the party, and a phone number or email address for RSVPs or questions. Be sure to mention any special instructions, such as to bring a beach towel for a pool party or a favorite bottle of wine for an adult gathering.
It's good to include some information on the invitation about food and drink, so guests can come prepared for either light snacks or a full meal. The last thing you want is guests leaving hungry. Including this valuable info ensures happy guests. For semi-formal or formal parties, include dress expectations—business casual, cocktail attire, black tie, etc.
The very last step before invitations are ordered: Have someone else take a look at your custom party invitation. Fresh eyes are always better at spotting typos or transposed digits.
Next, sit back and wait for the custom cards to arrive. Delivery takes as little as five to 10 business days, depending on the chosen shipping option. Unless you're an extreme last-minute planner, Motif's speedy service will get your personalized birthday party invitations to you in plenty of time. While you're here, start creating your custom thank-you cards. Feature a photo taken from the event! It serves as a lovely keepsake from a wonderful celebration.