Reading Time: 5 minutes read
Bookshelves say a lot about the people who own them.

For many, the presentation of our books and other items on bookshelves can be incredibly important. A nicely arranged bookshelf can affect how you feel in your surroundings. It can set you at ease and also impress others.

If you want to make your bookshelf stand out, there are many ways to do it. Integrating your photography, organizing items in unique ways, and bringing in fun accessories can make your bookshelf uniquely yours.

Building Brilliant Bookshelf Ideas
Many people overlook organizing the content of their bookshelves to make it a focal point in their homes All too often, the bookshelf matches their other furniture and its contents overlooked. To have a bookshelf stand out as a centerpiece, spend a few moments considering ways to accomplish this.

Contemplate what role you'd like your bookshelves to fill in your overall decorative scheme.

What kind of feel or style am I aiming for?
Are you looking to display knickknacks or collectibles?
Should I incorporate a unique organizational style?
How functional vs. how decorative would I like my bookshelf to be?
There's no shortage of great bookshelf ideas. We've outlined five options that are useful, fun, and easy to implement.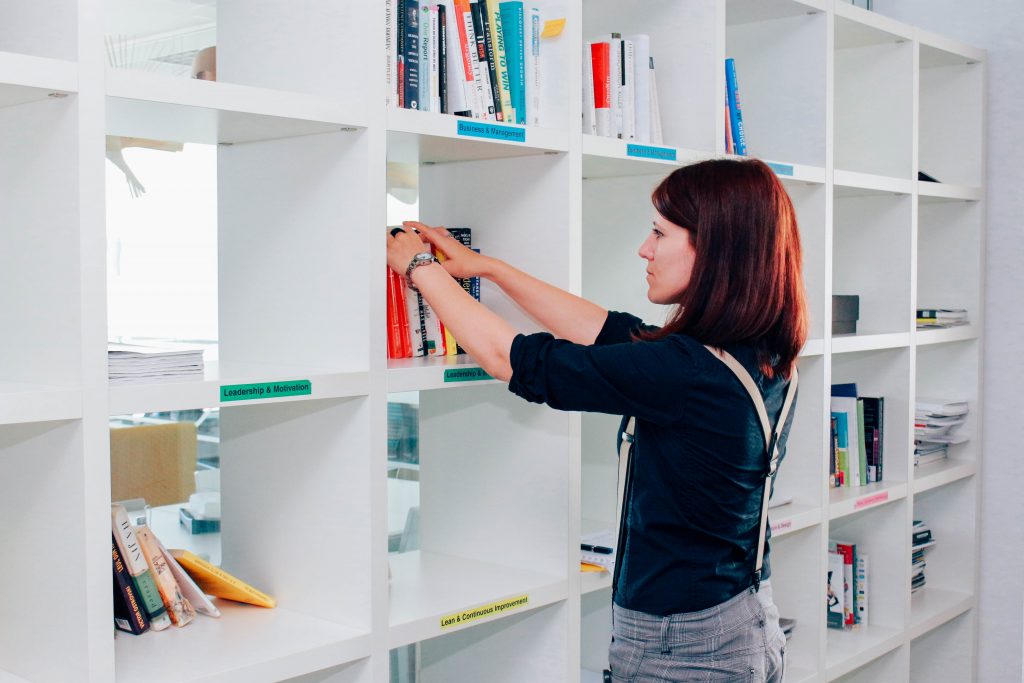 1. The Stylish-Yet-Functional Bookcase
It's perfectly possible to take a standard bookshelf and make it more stylish.

Utilize your space effectively by taking steps to avoid clutter and overcrowding. Your overall look should be clean and visually appealing. This allows the bookshelf to stand out by its organizational structure.

Once you have a clean organizational style, it's important to pick the right books to populate your shelves. Include essential books as well as some visually interesting pieces like photo books. This will pique the curiosity of anyone admiring the shelves. Consider reviewing some photo book examples for the best use as ideal accents in your bookshelf layout. 

2. Embrace the Art of the Bookend
To add additional style, consider adding bookends to draw attention.

Choose from a wide range of bookend styles. Some have options to hold photos. Don't go overboard with them, but don't skimp either. Bookends make for excellent bookshelf accessories, but too many can create clutter. It's an easy way to diminish the aesthetics of your bookshelf creation.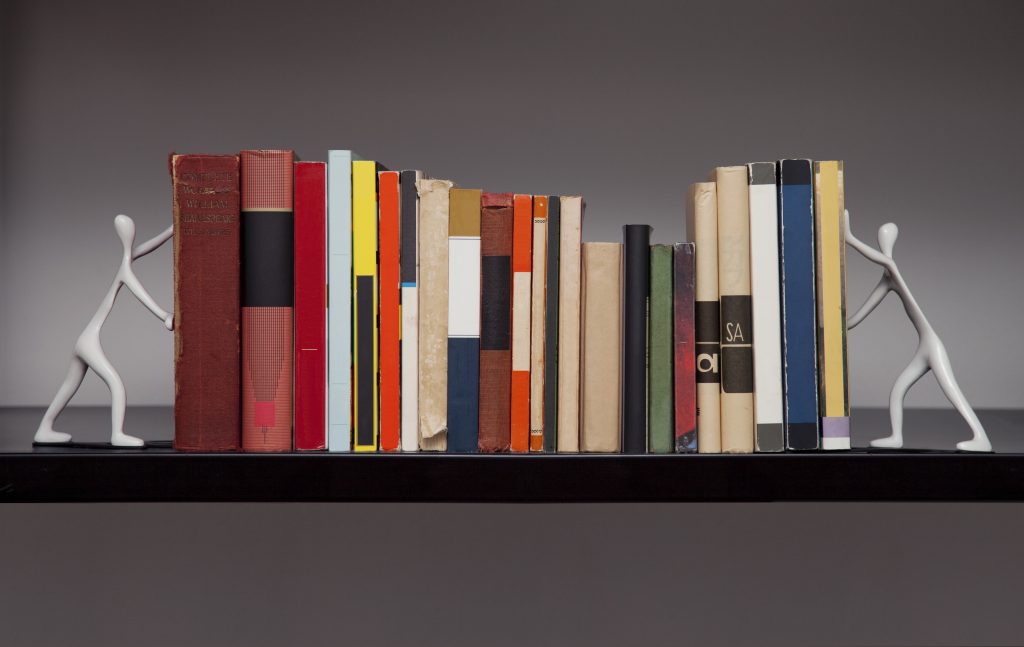 3. Give Your Bookshelf a Visual Texture
The arrangement and placement of books and other items on your bookshelf can greatly impact its appeal.

Create a visual "texture" by stacking some books vertically instead of horizontally. This style of bookshelf decoration can be very effective when used sparingly. Change your orientation just enough to establish a feeling of texture. It shouldn't look as though you crammed books onto your bookshelf wherever they would fit.

Try a mix of smooth covers and rougher leather or cloth bindings to establish a feeling of texture on the shelf. Experiment splashes of color among otherwise dark book spines.

Breaking up the monotony creates pleasing patterns or points of interest. .That visual texture can really help your bookshelf become a focal point of your home.

4. Change Things Up
Are your books organized?
Use your personal organization style to help your bookshelf stand out. The way your books are organized can make things look more interesting.

If you have a variety of books on your bookshelf, consider grouping by genre for easy reference. Organize alphabetically by the author's last name, or sort by title instead. For some added artistic flair, try organizing your books by color.

The key is to stay consistent with whatever organizational style you choose. It could end up looking cluttered again.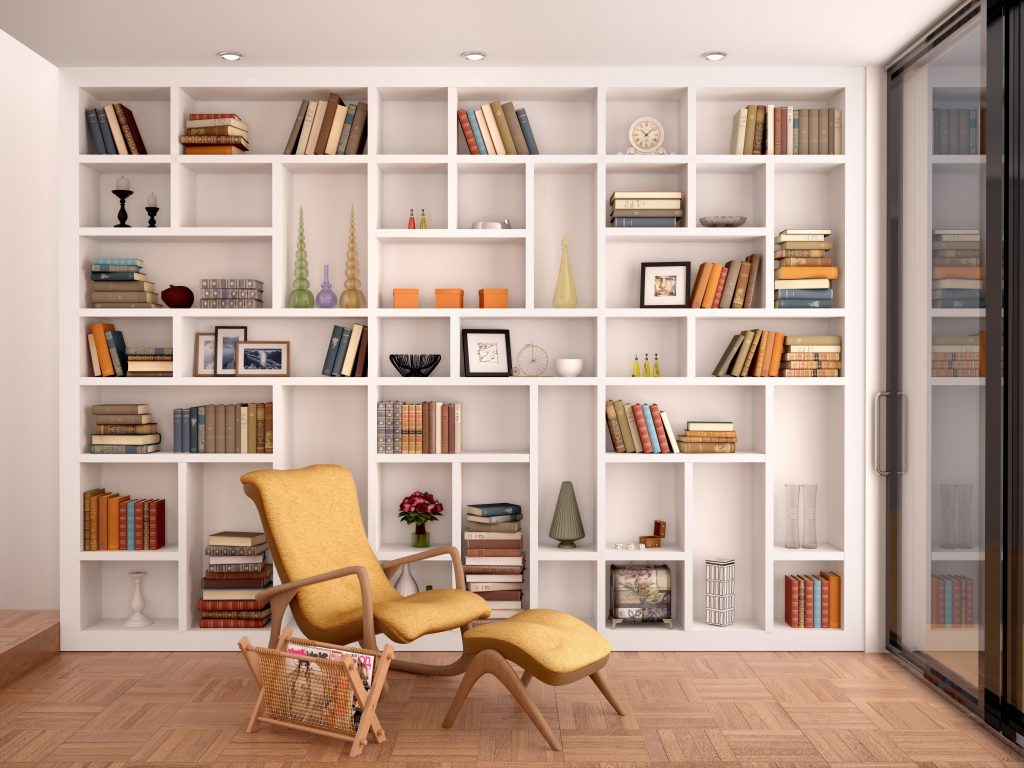 5. Tell a Unique Story with Your Bookcase
You can tell a story or convey certain feelings through the way you organize your bookshelf.

If items on your bookshelf are specific to your family, arrange them as a glimpse into your family history. If your bookshelf is dedicated to a specific hobby or vocation, include photos or accessories related to that subject. Whatever your interests are, there's a bookshelf style for you.

When telling your story in a bookshelf, keep the finished product consistent in terms of arrangement and organization. This attention to order brings the entire project together. Your bookshelf becomes a functional piece of furniture that brings joy and satisfaction to you and yours.

Keep in mind that it doesn't have to be perfect. If you decide someday you want to tell a different story or change the way that your bookshelves accent your rooms, you can. It's easy enough to make changes without it being a major project.

Ramping Up the Creativity