Reading Time: 6 minutes read
Everyone loves a fridge or mantle filled with personalized photo cards. Customized photo cards are the ultimate thoughtful celebration of a loved one's birthday, special occasion, holiday, or "just because." Custom photo cards are easy to make and come from the heart. Here are five reasons it's better to create a card than to buy one.
Customized photo cards fit the occasion perfectly.
There are specialty stores dedicated to gifts and greeting cards. There's also that aisle at the grocery store, department store, or the pharmacy. They exist for a good reason: we love celebrating life's special occasions.
We can't think of a wrong reason to send a card. Why try finding one on the shelf that suits your purpose and sentiments when you can create a card yourself and customize it for the moment?
After all, when was the last time you found a specific, off-the-rack card to celebrate the birthday of twins named Lillie & Lula? How many hours have you spent looking for a holiday greeting to warm the hearts of all your friends and family?
Pre-made cards don't always fit special occasions perfectly. Creating a custom photo card is done for a specific purpose. It can be as coordinated, quirky, or as sentimental as you want it to be.
It's friendly on your wallet.
Generic cards can be surprisingly expensive. They're also thrown away after a few days.
Why hand over $6 or more for a semi-generic greeting that is soon forgotten when custom cards can be printed for less? Your thoughtfulness sends a lasting memento that ends up on the fridge or mantelpiece.
You can make a card without leaving the house.
Create custom cards from the comfort of your couch. Avoid that awkward shuffling around other shoppers in the card aisle. Save yourself the frustration of unsuccessfully searching for a card that perfectly showcases your sentiments. And the resulting frustration that comes from throwing in the towel and choosing any card just to be done with it. Custom cards are shipped to your door. All you need to do is add that personal touch.
Print as many or as few as you need.
There are plenty of occasions where you only need a single card. For holidays, birth announcements, wedding thank you cards, invitations, save the dates, and birthday invitations, specific amounts are needed. Get the exact number of cards without paying for extras when you need just one or two more than a packaged set.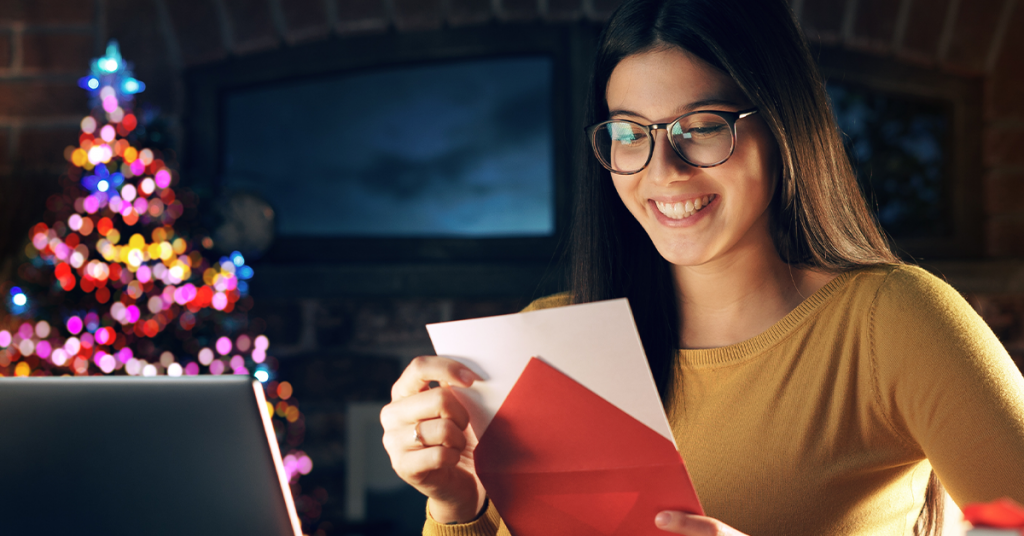 Make your card "a keeper."
When you create your own card, you personalize it by choosing the perfect design and layout. Then add the perfect photo(s) and your customized message. In essence, you're making a keepsake. Motif helps you craft a card that represents you. Create it exactly how you want it in minutes. Your recipient will receive a treasured sentiment printed on high-quality paper with lasting ink that brings your memories and message to life.
A card shouldn't be "just a card." It can be a beautiful piece of art that displays and shares favorite moments. Motif makes it possible to create these lasting keepsakes in minutes.
How to Make Your Own Cards
From Photos on macOS, select a single or multiple photos to make your own personalized cards. Choose from professionally designed layouts that showcase photos in the perfect setting for your unique occasion. Motif organizes the layout and allows you to customize the text to write the perfect message, making it truly your own. Once you submit your card design, sit back, relax, and wait for your creation to arrive at your door.
DIY Photo Card

Ready to begin? There are several sizes to start a DIY photo card project. Choose from:

Folded cards in sizes 5×7 (portrait format) or 7×5 (landscape format). Folded cards are great as classic greeting/birthday cards, typically with a photo on the outside and text and/or photos inside the card.
Flat cards in sizes 4×6 (portrait format) or 6×4 (landscape format). Flat cards work well for announcements, holiday or save-the-date cards, or thank you cards.
Begin the process of making photo cards by choosing the orientation. Once you've chosen the form and size, click "Create." The next screen outlines card themes and templates available.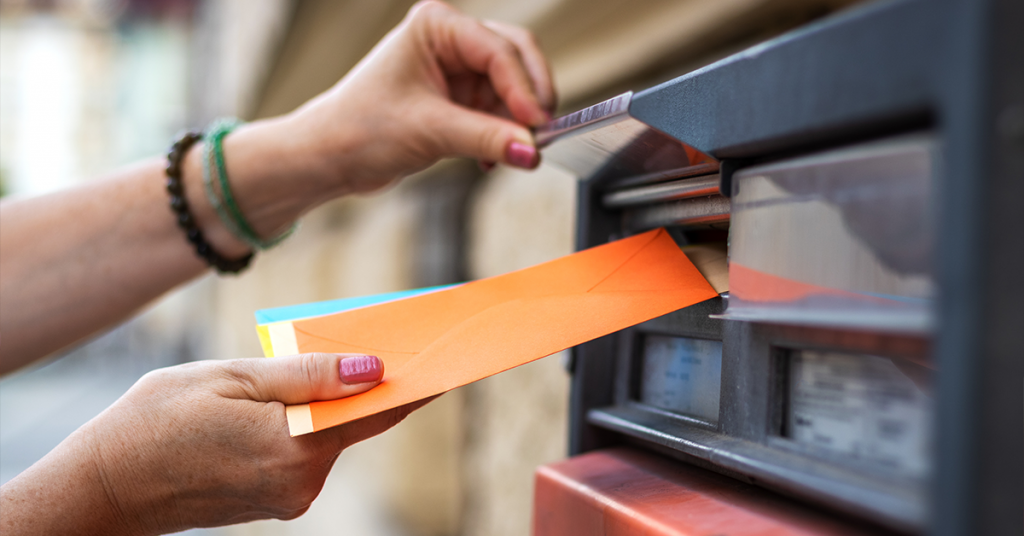 Photo Card Templates

Motif offers several photo card templates to create your custom design. Each theme is highly customizable and easy to use. Themes to choose from include:

Birth announcement
Happy Birthday
Thank You
Save the Date
Photo only
Once a theme is chosen, the bottom window shows sample pages. To add images, drag and drop an Album, Memory, or pictures on your open Project. Or drop them in your Project in the "My Projects" section of the Photos sidebar. You can also copy and paste images into your Project. Click on individual photos to edit them. Add a filter, crop, adjust the color or white balance, removing red-eye, and more.

Click on the text boxes to add your party details, birthday wishes, whatever you'd like to say. Text is customizable with many fonts available. Choose sizes, colors, and placement on the card.
Photo Card Printing

When you're happy with the design, click "Checkout." If there are any issues with the card, such as an empty photo block or low photo quality, the app prompts you to fix it. Once everything is set, a text box asking "Everything Look Good?" will pop up, asking you to review the project carefully. Take one more look, then click the box that states, "Yes, I have carefully reviewed my project and am ready to check out." Then, click "Checkout."

Once you complete a project, the order is placed within the Motif photo app. Log in to Motif and walk through the process to order your cards. Choose how many cards to print, add a shipping and billing address, and complete payment. Your design goes to our state-of-the-art printing press. It's the same place that's always printed Apple photo projects—Motif's been a printing partner with Apple since 2005. You can always count on our premium quality prints.

With your photos and your words, personalized cards can literally celebrate anything. Whether you're announcing a new addition to the family, showing off an adorable puppy, celebrating a milestone birthday, or honoring your high school graduate, rely on the Motif App to assist you. A card coming from you and Motif instead of some store is guaranteed to bring joy (and a great new addition to the fridge).