Reading Time: 5 minutes read
Once their children are born, parents realize how quickly they grow up – very quickly. Time is frozen for an instant in pictures. That's why parents capture as many precious moments as possible with photos of their kids.

Sibling pictures are the perfect way to showcase kids' individual personalities and the special relationship they have with each other. Whether they are close in age or have a gap between them, sibling picture poses can be serious, silly, and meaningful. Here are some sibling picture pose ideas any parent would love to have frozen in time.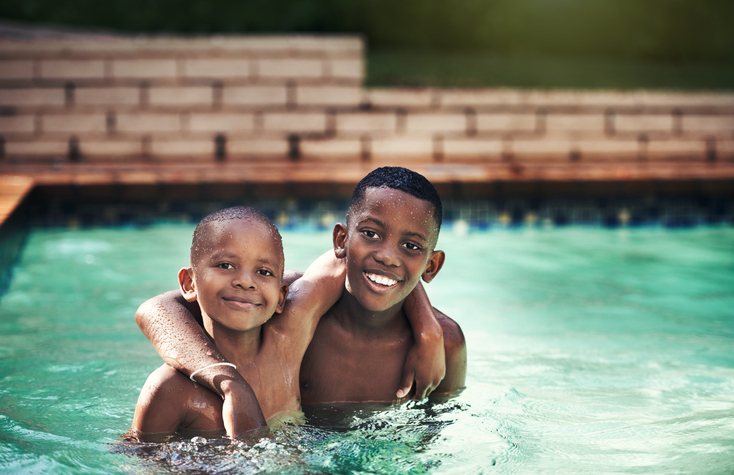 Poses for Brother and Sister Pictures
Brothers and sisters develop a special bond, no matter the gender or age difference. Figuring out how siblings engage well is the key to photographic success. Poses for brother and sister pictures aren't about formal placement. Plan an activity they can do that promotes their connection, engagement, and togetherness. Keep the activity consistent with the environment. Have siblings pick flowers in a field, scooter around a park, or have a tea party on a blanket in the backyard. When kids are comfortable, they'll be themselves in front of the camera and offer their best smiles and giggles for amazing photos together.

Here are more specific ideas for memorable sibling picture poses. Don't be afraid to ask siblings how they may want to pose – they might surprise you with their own posing ideas.

Big Brother/Little Sister (or, Big Sister/Little Brother) Picture Poses
Big brother/little sister (and vice-versa) picture poses are all about showing off the budding trust and friendship in siblings. With older/younger siblings, poses are all about placement. This is especially true if the younger sibling is a baby or toddler. If a younger sibling isn't mobile yet (or too young to understand instructions), take photos sitting down. The older sibling sits with their younger brother or sister in their lap. They can look at one another or in the same direction.

Once siblings are older, poses are about interaction. A set of serious, posed smiles is always worth capturing. Siblings making goofy faces also capture their unique relationship and inside jokes. Don't be surprised if they enjoy themselves.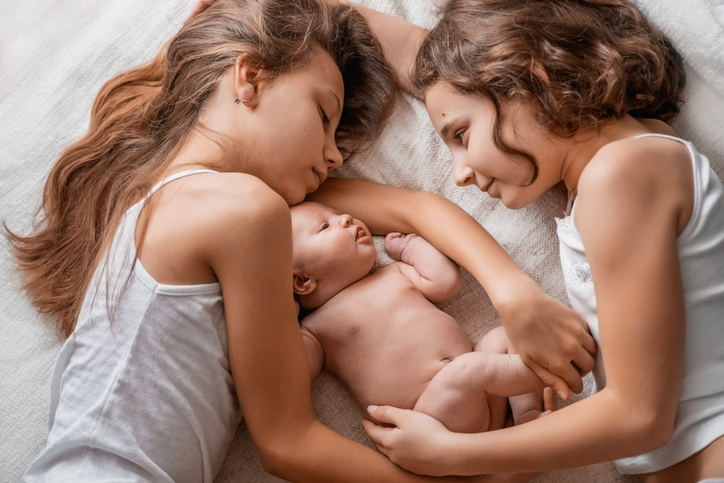 Brother Picture Poses
There is no better way to capture brothers' lives than by highlighting what they do best together. Picture pose ideas for brothers focus on showing off how they play and joke around with one another. If brothers love the same sports team, dress them up in their favorite team jerseys or colors. If they're a musical group, have them pose with their instruments. Simply standing together embraced offers a glimpse into that brotherly connection that they may not show all the time.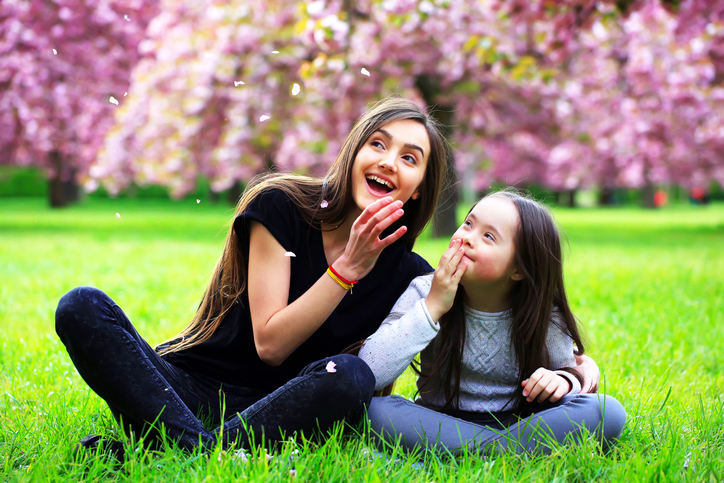 Sister Picture Poses
Sister poses for pictures can range from super sweet to sassy and fun. Younger sisters who love to dress up might enjoy posing for photos in matching costumes or fancy outfits. If they're outdoorsy kids, bring them outside for formally posed pictures. Or have sisters candidly walk together in nature. Whether they're a loud or quiet group, posing sisters together captures memorable moments forever.

Older Sibling Picture Poses
Older siblings go way back. Try to capture how siblings have matured. These older sibling picture poses don't have to be serious. One way to take memorable, more senior sibling photos is to recreate poses from their younger photoshoots. Those same outfits may not fit, but those super-close hugs from when they were younger is a thoughtful way to reconnect. Showing the two shots side by side will certainly make for some great conversation.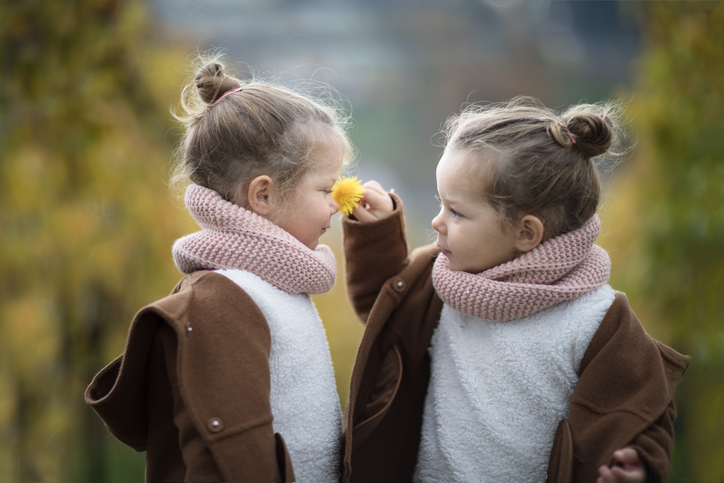 Picture Poses for Twins
Picture poses for twins vary greatly based on their age. Pose twin babies snuggled and wrapped in blankets together, sitting with matching stuffed animals, or in matching outfits. As they mature, twins develop their own personalities, styles, and interests, whether identical or fraternal. These similarities and differences are fascinating to capture in pictures, especially if twins are posed similarly over the years. During a twins photoshoot, be sure to take a few shots separately. This highlights each child's unique personality.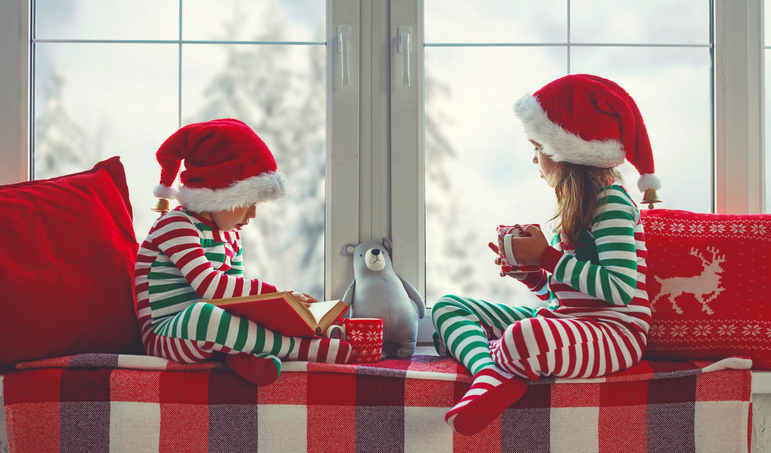 Sibling Poses for Christmas Pictures
Nothing gets siblings into the holiday spirit like taking photos for Christmas. Matching Christmas pajamas are a great starting point when posing siblings. Pajamas can be unisex (and adorable) for kids at any age. Christmas cards or holiday photos should be done in advance of the holiday. Take advantage of not-so-wintery weather by taking pictures outside. Pose siblings in pajamas or in more formal or festive Christmas attire. Use Christmas-themed accessories, such as green and red blankets, wreaths, ornaments, or pretend gifts for giving.

Ideas for sibling photo ideas are limitless. Location, seasonal, as well as the number of siblings can be taken into consideration for photos you'll cherish for a lifetime.

Keep Those Photos Where They Can Be Seen
Taking sibling photos is fun for the photographer and the subjects. Seeing them will tug at heart-strings. Once taken, it's important to organize them so they're easy to find and view. They can be shared on social media, but that is often fleeting and not practical for reviewing later. Print and place them in frames where they can be seen and looked at often. Or better yet, put them all into a beautiful photo book. View them any time and consider gifting one to the special siblings in your life.