Reading Time: 5 minutes read
Life is full of incredible moments, and we love capturing the essence of them. The first birthdays with our children. Weddings with our childhood best friends. Anniversary parties for parents. The special bond with a favorite pet. That once-in-a-lifetime family trip. But perhaps just as fun as the moment we snap that special memory is getting to relive it later. Sure, you could simply print it out and frame it, but there are so many fun, different ways to honor those special times! Here are five unique photo project ideas you'll want to try!
1. Create a custom photo book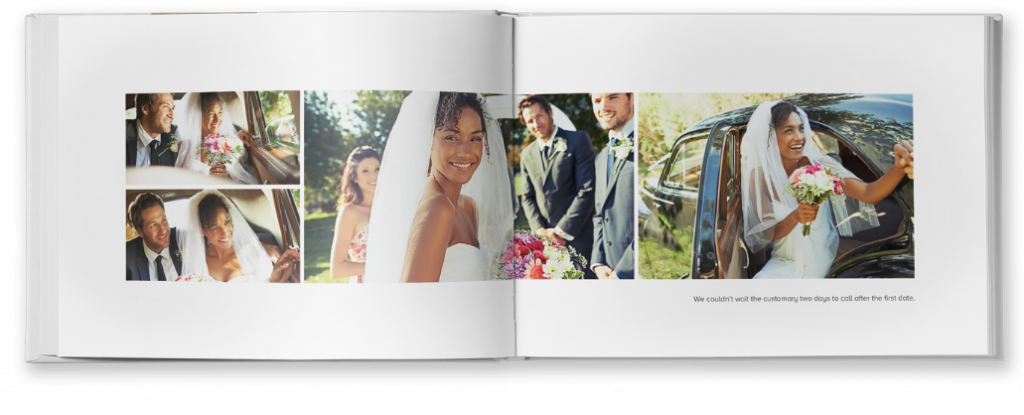 It's a rare occasion when we take a single photo of an event. More often, we take a series of photos throughout the event—think of a birthday, a trip away, or a night out on the town with friends. Motif custom photo books turn your photo collections into commemorative albums you can flip through and enjoy for many years to come.
Create a custom photo book that details the beautiful animals and nature during your trip to Fiji. Or that honors the local traditions you learned while on that trip in Brazil. Document every precious first of your new baby's first year: The quality papers and inks bring every dimple and eye sparkle to life so you can relive them over and over.

Motif can create your book for you, even helping you evaluate and choose images and placing them in professionally designed layouts. Or, if you'd like complete creative freedom, you'll find templates, fonts, color options, and editing tools that allow you to customize every detail and photo so you can create the photo book of your dreams.

2. Create a custom birthday card

A birthday card is a classic way to wish someone a happy birthday. Greeting card companies have given us words to thoughtfully spread our cheer and love for the birthday boy or girl easily. Make the next birthday card one to remember by customizing it for the birthday honoree!
Motif photo cards come with options for multiple sizes and folded or flat cards so you can create the exact format you're imagining. Customize your greeting, and design your card to include a single photo or a collection of images that honors the birthday person. You can resize the photo and edit your layout, or simply choose from a variety of professionally designed themes to create your perfect, custom card in just moments. And the best part? (Well, one of them, anyway.) Custom, created-just-for-them cards start at just $1.49!!!

3. Make a custom calendar to kick off the New Year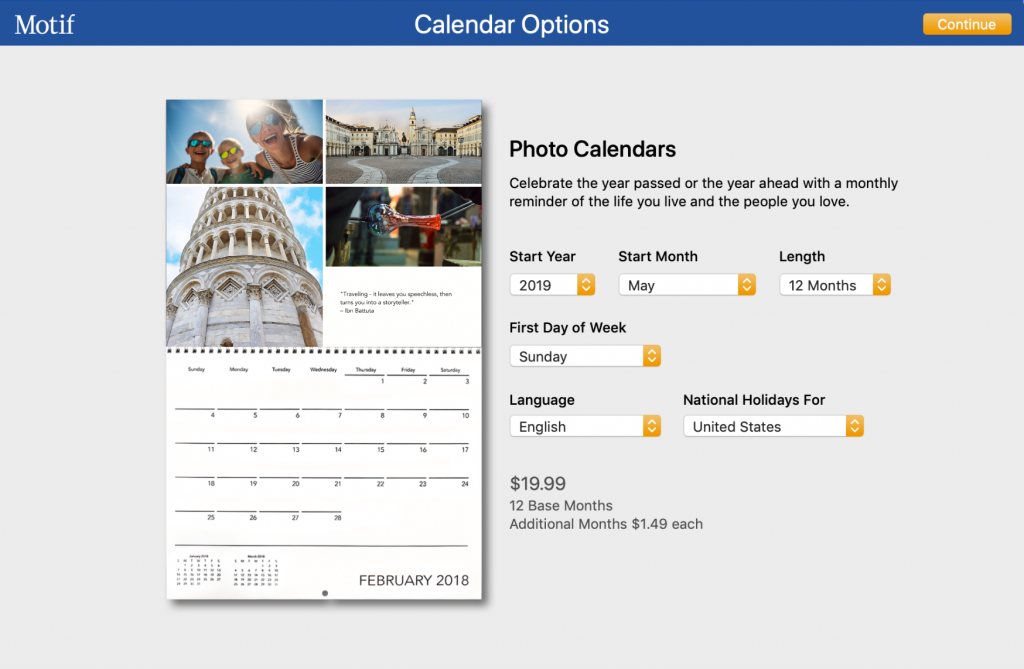 We all have access to calendars on our phones, but if you're like us, there's just something therapeutic about being able to actually cross things off and circle important dates—to see what's coming next in front of us. What better way to make that an even better experience than seeing those you love while organizing and managing life? Motif custom calendars do just that—and take it one step further.

Not only can you customize each calendar page with a unique photo (or several of them), but you can customize days. Update the text on individual calendar dates with your personal important dates. You'll never miss a birthday, anniversary or family trip. You can even commemorate special family events, like the day you got engaged or the moment your son took his first steps. You can include a countdown to Christmas or to your upcoming trip to Disney. There are countless ways to make your calendar special. They make great gifts, too!

4. Make a children's story book

Have some creative flair? Put it to use creating custom children's story books. You don't have to go through a publishing house—you can simply create your own! Whether you're a parent, teacher, cool aunt, or grandparent, custom books make amazing gifts to share with children.

Create your own storyline, and write your own characters in. If you're writing the book for a specific someone, make them the main character! Teachers can write a book that helps teach their classroom rules in an entertaining way. Make it funny, make it sentimental—it's your story, so you can make it whatever and exactly what you want!

In Motif, you'll find intuitive text tools so you're able to format your story in your choice of font, color of text that best fits each page, and even move copy as your book takes form. Add in photos to illustrate your story, or even use your own sketches or class artwork to illustrate the book in a unique and memorable way. Design your own cover and even add the book title to the spine so it's easy to find!

5. Create custom holiday photo cards

When we hear "holiday cards," our minds jump to Christmas, Hanukkah, and end-of-year celebrations. But think of all the other holidays we usually send cards to commemorate! Mother's Day, Father's Day, birthdays, Grandparents' Day, and anniversaries, to name just a few. Sure, you could go out and buy a card, but isn't making one so much more special?

For Grandparent's Day, consider having your little one draw a picture for their grandparent: You can then use Motif to turn that picture into a custom card showing your love and appreciation for all the grandparent does to love on your child.

For Mother's and Father's Day, dig through your childhood photos until you find your favorite with your parent. Scan it in, and use Motif to give it new life. Add your custom greeting, and give your mom or dad a new memory by reliving their own memory through your eyes.

The options are endless but all have one thing in common: The recipient is sure to love your custom card and the time you took to make something so special for their day.

There are countless photo projects you can create using Motif: It's limitless with your creativity. If you've already used Motif to create your own photo project, we'd love to see what you made! Tag us and your project using #mymotif to share and inspire other users. Need some help getting started? Find inspiration by searching #mymotif on Instagram.