Reading Time: 5 minutes read
There's no better way to highlight special moments as a couple than through photography. Capturing the unique bond between couples in photos can certainly benefit from some brainstorming. It's a creative and distinctive way to show off a special relationship. Whether taking photos yourself or hiring a personal photographer, explore personalities, hobbies, favorite places to visit for either casual couples photos or more formal portrait poses.

Whether you've just exchanged rings, have been married for years, or want to celebrate a brand new love, couple photography vividly brings a relationship to life. A couple's photoshoot is all about taking time from busy schedules to make time and celebrate love. It's the perfect opportunity to capture cute relationship pictures and create lasting memories together. Photography allows couples to get closer to each other, interact, and genuinely enjoy each other's company.

Here are seven couple photography poses that you'll both love: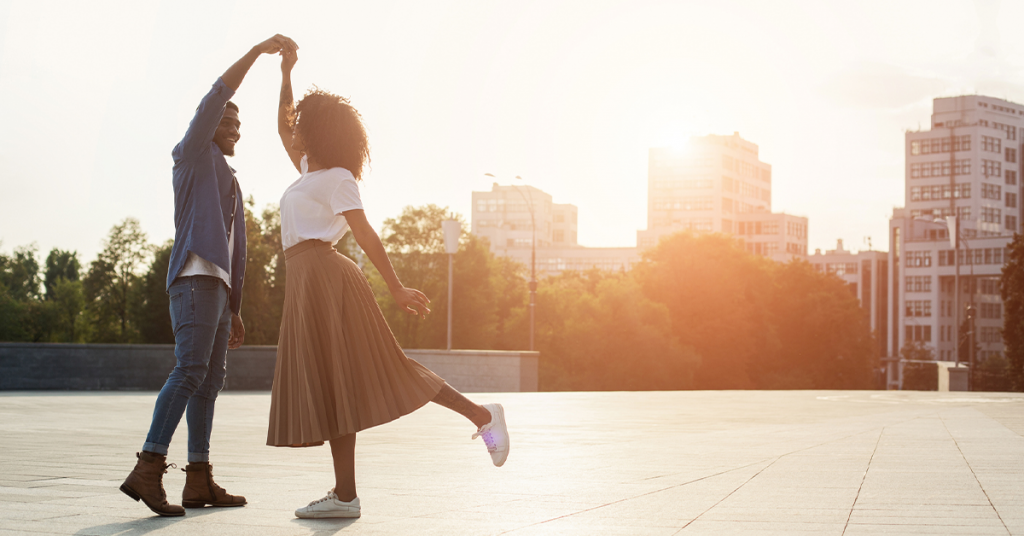 Romantic Poses

A trip to Italy isn't necessary for a romantic photoshoot. It certainly would be a nice trip, but romantic poses and settings are found anywhere. Take romance outside to a park with a picnic blanket, lay down side by side, or head-to-head. If you have a photographer to assist, have them take pictures from overhead, or use a strategically-placed tripod and the camera's timer. Take romantic photos on a city rooftop or bridge. Put on your finest clothes and take memorable images that feature broad landscapes. Sunset photos are always romantic. Walking hand-in-hand, dancing, or looking into each other's eyes in the fading light are truly romantic poses to capture a loving moment.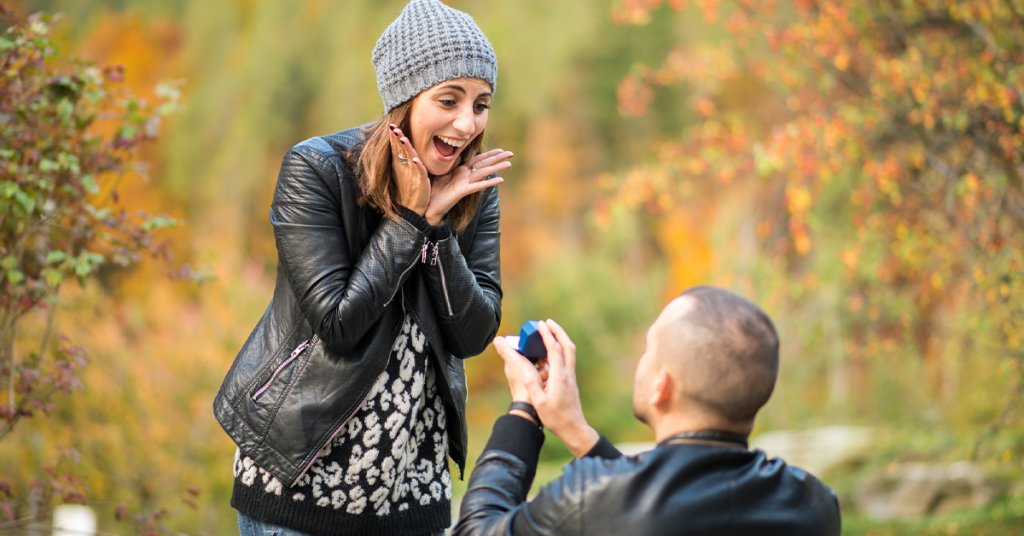 Couple Poses for Engagement Photography

Just like weddings, couple poses for engagement photography are all about details. From a detailed view of the sparkly engagement ring to up-close shots of a simple kiss—​these symbolically portray love in the simplest forms. Generic engagement pictures with prom-style poses aren't for every couple. Bring some spice into engagement photography with a sexy embrace, or bring pets along to capture the entire family. Not everyone remembers to capture their actual engagement, but the scene can be re-staged for posterity. Have a few photos taken in the very spot of the proposal.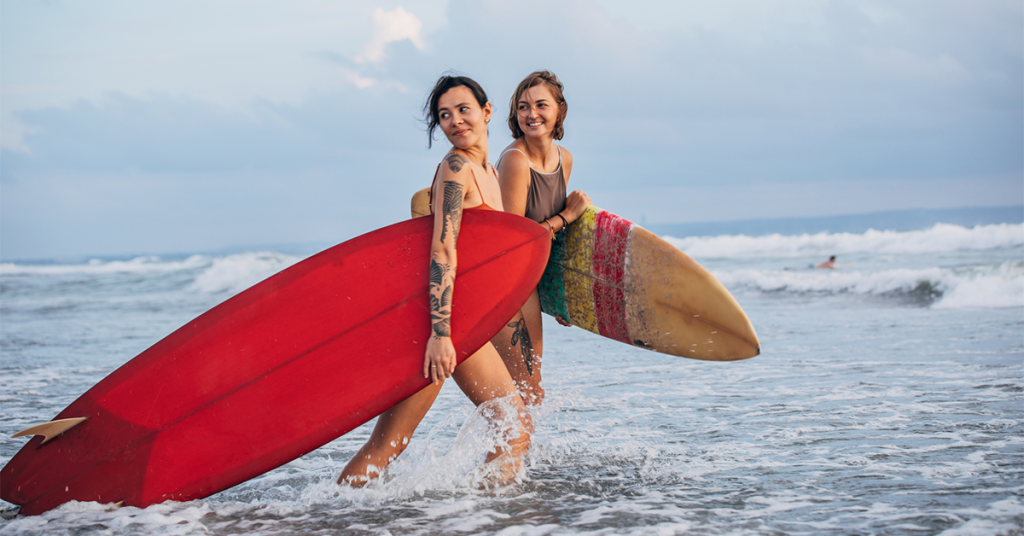 Creative Couple Photography Poses

Creative couples' photography poses can be anywhere unconventional or take a spin on more traditional poses. For couples with a shared hobby, such as surfing, snowboarding, or ballroom dancing, take photos while enjoying the moment. If kissing photos aren't your thing, make them more fun with props. A giant lollipop, cotton candy, or blowing bubbles to hide your faces from the camera adds distinctive personality to the photos.

Unique Couple Poses for Photography

Not all couples want photos of themselves gazing into each other's eyes. Unique couple poses can include making silly faces or goofing around to loosen up. These often generate photos with more genuine smiles. It's not the silly face but the candid reaction in between you'll want to keep. Make sure the photographer fires away when you least expect it. Have a lot of fun—​skip, jump, have a snowball fight, or a tickle-fest. Friends and family love seeing the happy couple's playful side.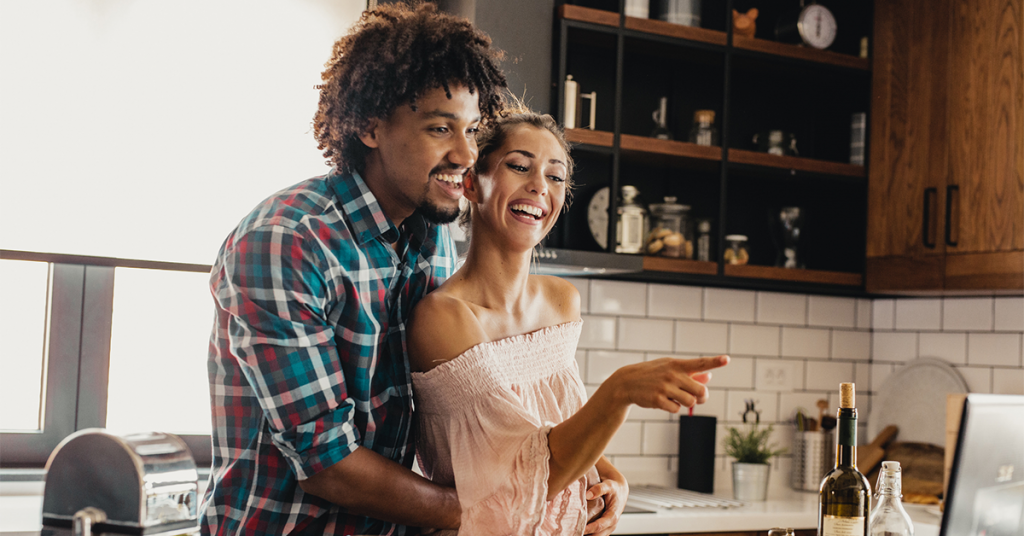 Photography Poses for Couples Indoor

Some of the best photography poses for couples indoors are within the comforts of home. If cooking is shared as a couple, set up a romantic scene in the kitchen by cooking a favorite meal. If it turns into a playful, messy food fight, capture that as well. Document a competitive game of backgammon or checkers. Get a bit more intimate with cozy photos in bed – either reading together, enjoying morning coffee, or cuddling in favorite PJs. If there's a restaurant that holds special meaning for your relationship, document the space by taking photos while having a bite to eat or a drink at the bar.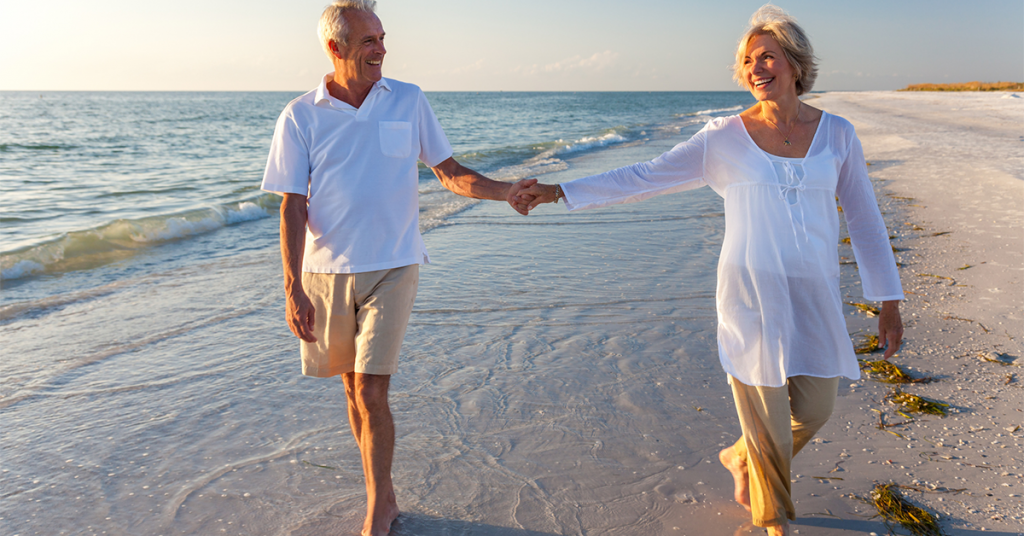 Beach Photography Poses for Couples

Shooting photos at the beach can be fun, casual, and romantic. Crashing waves, a long stretch of beach, or colorful sunset skies make a perfect backdrop for a loving couple. Beach photography poses for couples are limitless. Walk the waterline for incredible background views while catching super sweet moments. Play around – or get right in the water! Skip rocks, build a sandcastle, or take photos while standing in quiet reflection near the water.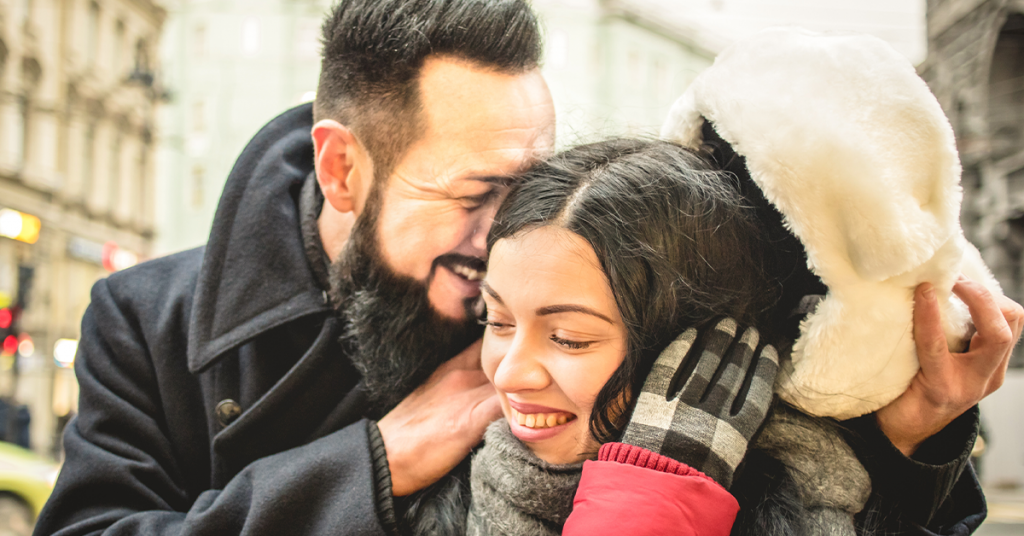 Casual Couple Photography Poses

Casual couple photography poses can be as simple as whispering in one another's ear. Quietly say things you like to share with each other, from funny to romantic, or anything that inspires your partner to laugh. Have the photographer go on a 'date,' somewhere with more picturesque views such as a local festival or amusement park. Casual photos can be as simple as documenting getting ready for work in the morning. Something mundane, yet a routine that's truly your own as a couple makes for unique couple photography ideas.

Couples photography documents loving, thoughtful, even hilarious parts of a couple's relationship. Take the time to decide what kind of poses will work the best as a couple. Don't be afraid to go outside of a comfort zone. The resulting photos may be a terrific surprise to cherish for a lifetime.

Once you've documented the love shared, put those photos in a custom photo book or calendar. They make it easy to relive those times and emotions together for years to come.