Reading Time: 5 minutes read
As soon as pumpkins pop up and temperatures drop down, people start prepping for Halloween. Front porches feature gourds and goblins, and stores are stocked with sweets and superhero capes. With so many creative spirits in the air, it's the perfect time to take out a camera. No need to wait for October 31st. Here are several cute Halloween photo ideas to capture before this spooky holiday sneaks by.
These Cute Halloween Photos Are Filled With Spirit
There are some helpful tips for how to take Halloween pictures. Brush up on those simple techniques to ensure these cute Halloween photos are captured with the right amount of lighting, timing, and cool props.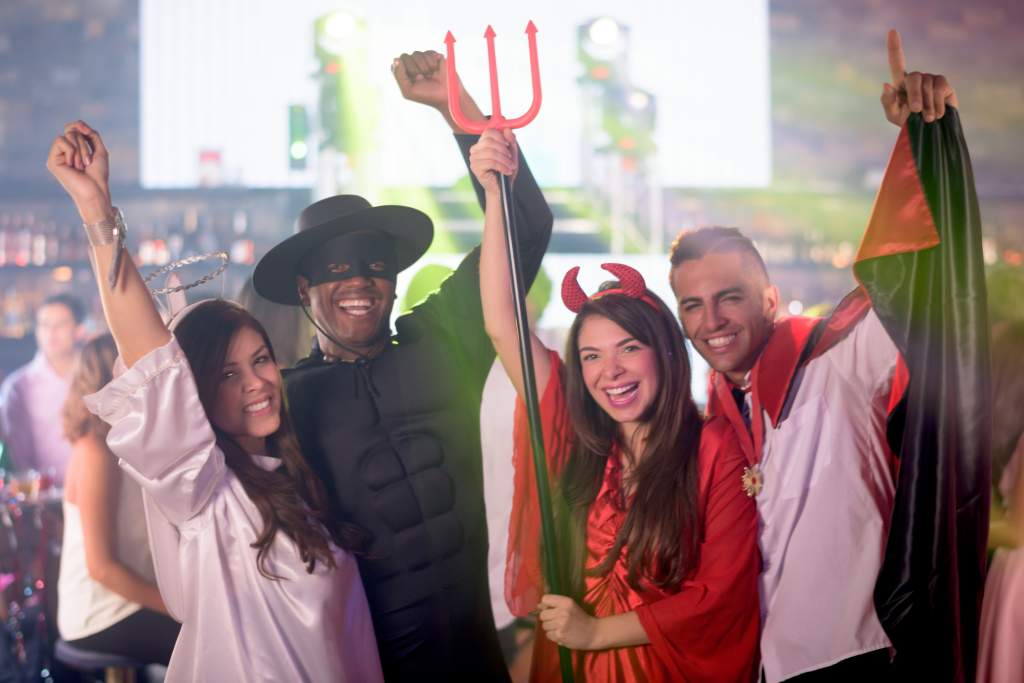 1. Clever costume themes
Whether it's a pack of superheroes or three blind mice, costume themes make for an easy photo op. All the props necessary are found in the costumes. The key is using the costume theme to direct your photography technique. For example, try forced perspective photography to get a gravity-defying superhero shot. Encourage people to get into character. It helps bring the theme to life.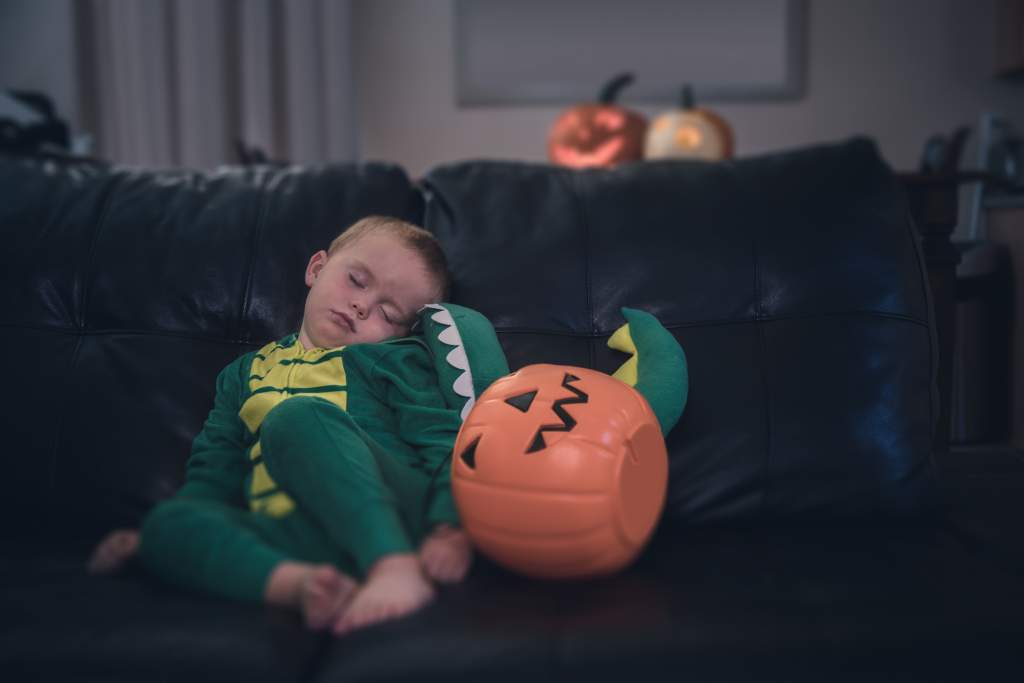 2. Sugar crashes
There are two certainties on Halloween: Kids will eat way too much candy, and they will crash early. If you're lucky, the little ones will fall asleep in their costumes. This is your chance to snap cute Halloween photos without them fussing, squirming, or making faces. Take advantage of the stillness. With the flash turned off and Burst mode turned on, snag several discrete shots before they wake up.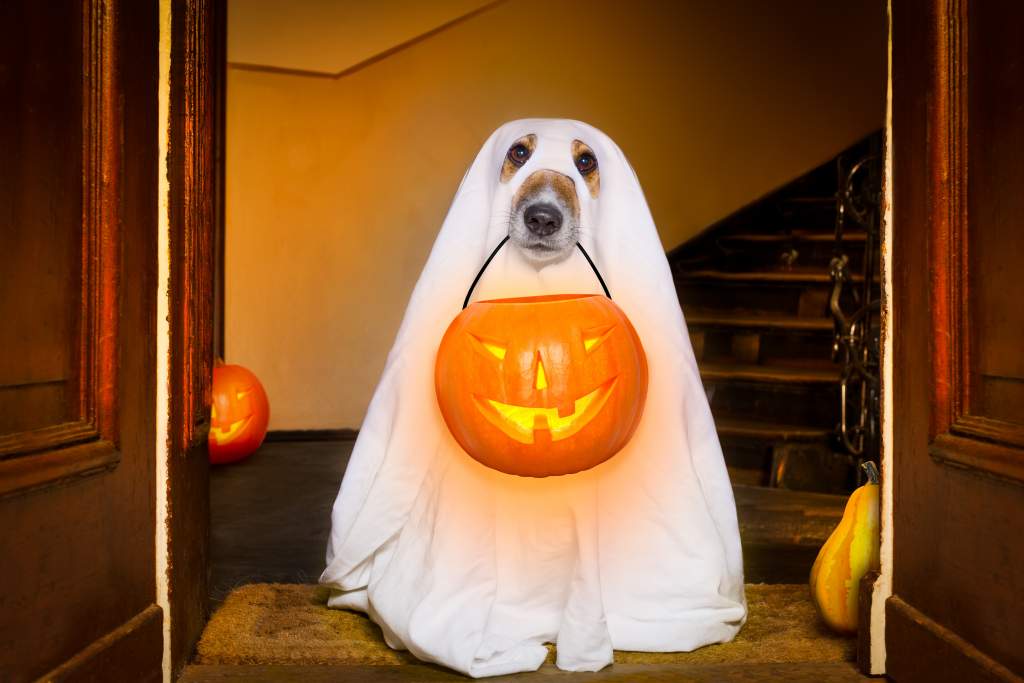 3. Pets dressed to impress
Here's a great pet photo idea: put four-legged friends in a favorite Halloween costume. Make it even more fun by adding props that double as playthings. For less cooperative pets, avoid the toys. Set the scene around them and have the camera ready to roll.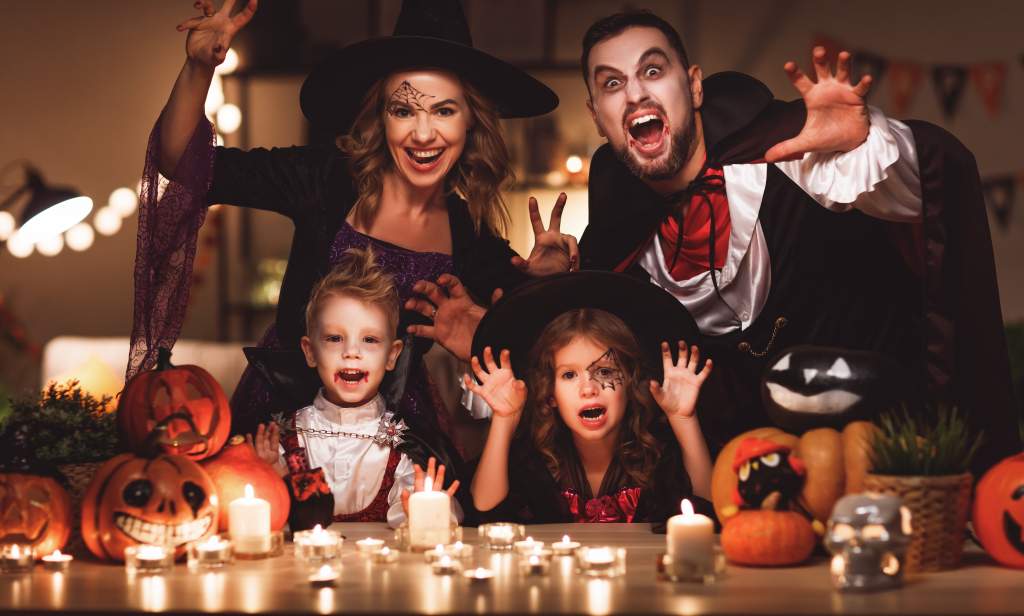 4. A posed family photo
The idea is simple, but family portraits can be really cute Halloween photos. Have everyone dressed up in full attire without sparing any details. If there is a costume theme for the family, carry it all the way through to the props and lighting. If that's too much of a production, keep it easy with a front-porch family photo. Let the Halloween decorations be the backdrop.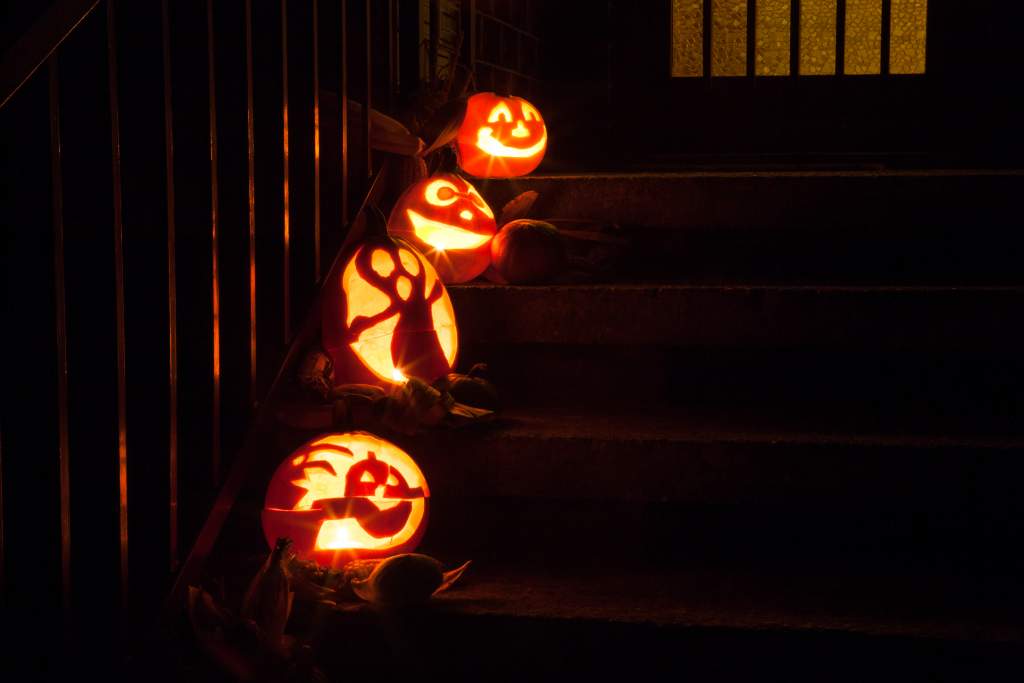 5. Jack-o-lanterns on display
Of all Halloween decorations, jack-o-lanterns are the most popular and recognizable. Walkthrough any neighborhood, and it's easy to catch a few inspiring displays. Wait until after dark before you start snapping photos. The best jack-o-lantern photos happen at night when their carved expressions are frighteningly clear.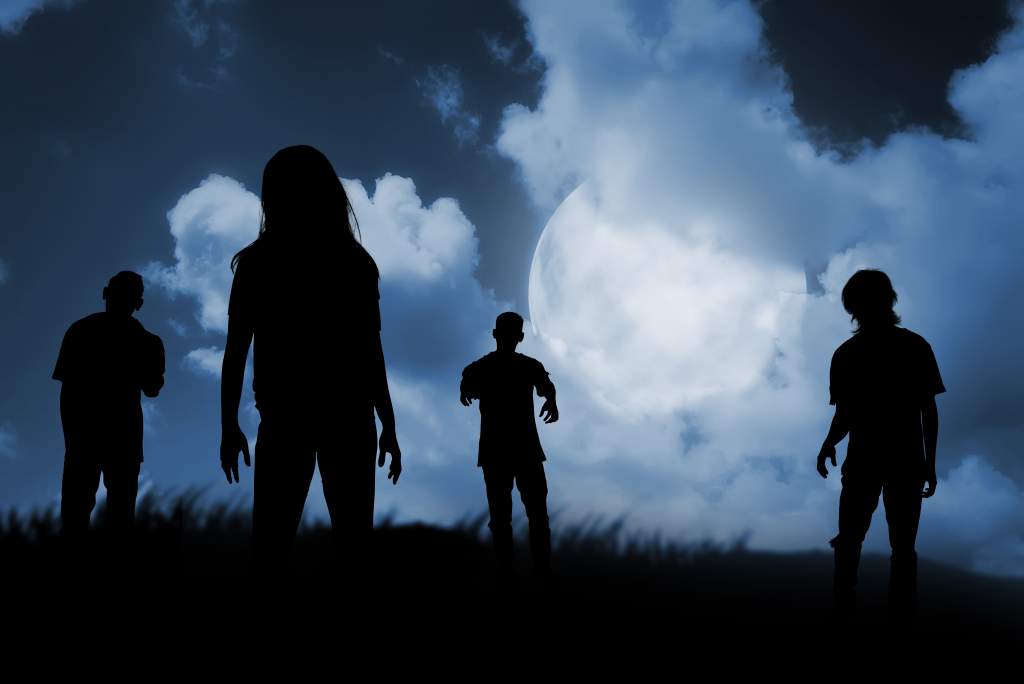 6. Spooky Halloween silhouettes
The witch on her broomstick, flying across a full moon is the classic Halloween silhouette inspiration for this photo idea. To nail it, use contrasting color photography with low lighting. The goal is to capture just the outline of a figure to create an eerie, ghost-like effect. It doesn't have to be a spooky Halloween photo. A silhouette of kids strutting in their costumes can be an equally fun silhouetted image.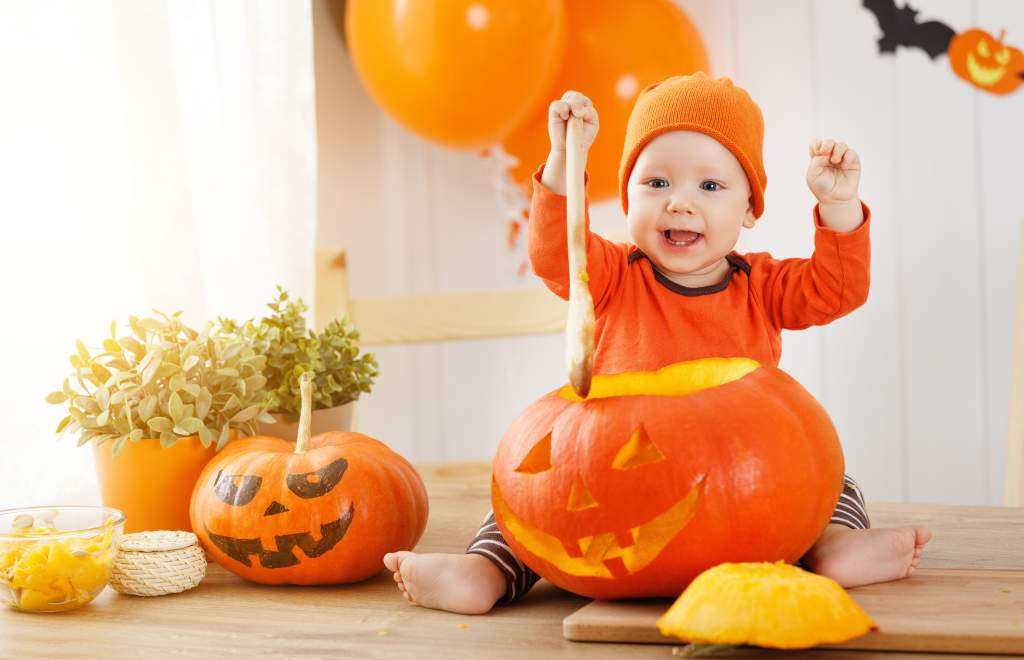 7. An infant in the spirit
A list of cute Halloween photos isn't complete without babies. Thanks to all the adorable costume options, this holiday is perfect fodder for a baby photoshoot. Make it as elaborate as desired – or as much as the little-one allows. If they pull off their Mickey Mouse ears or scream at the sight of vampire teeth, grab a quick photo, and go to plan B. When all else fails, have them sit by a pumpkin, on top of a bale of hay, or inside a wicker basket. Burst mode will increase your chances of capturing great shots of squirmy toddlers.
(Spell)bind Your Cute Halloween Photos Into a Book
It requires considerable time to put together costumes, hang Halloween decorations, and wrangle the kids for a festive night in the neighborhood. Don't let all that hard work get lost in your photo folder. Instead, easily capture this Halloween's best photos in a themed photo book. With Motif, photo books are never a scary, overwhelming project. Once the Motif photo app is downloaded, its smart technology goes to work. Within minutes, your Halloween photos are magically organized, edited, and ready to lift spirits.