Reading Time: 3 minutes read
If you were a fan of traditional scrapbooking, you probably had a favorite brand of glue, types of paper, and several pairs of scissors to practice your craft. Now you probably have a more digital approach to scrapbooking. Pixels and software are now the glue of modern scrapbooking. There are many out there who practice hybrid scrapbooking by using a bit of both. Whatever camp you belong to, this article covers the basics of digital scrapbooking.
What Is Digital Scrapbooking
By definition, digital scrapbooking is the creation of a new 2D artwork by re-combining various graphic elements. It is a form of scrapbooking that is done using a personal computer, digital or scanned photos and computer graphics software. So why digital scrapbooking become so popular? Well, a lot of people don't like leaving photos hidden on their phones or devices. Printed scrapbooks and photo albums are simply easier to enjoy. Plus, they've become extremely easy to make with the leading digital photo book app by Motif.
How to Digital Scrapbook for Beginners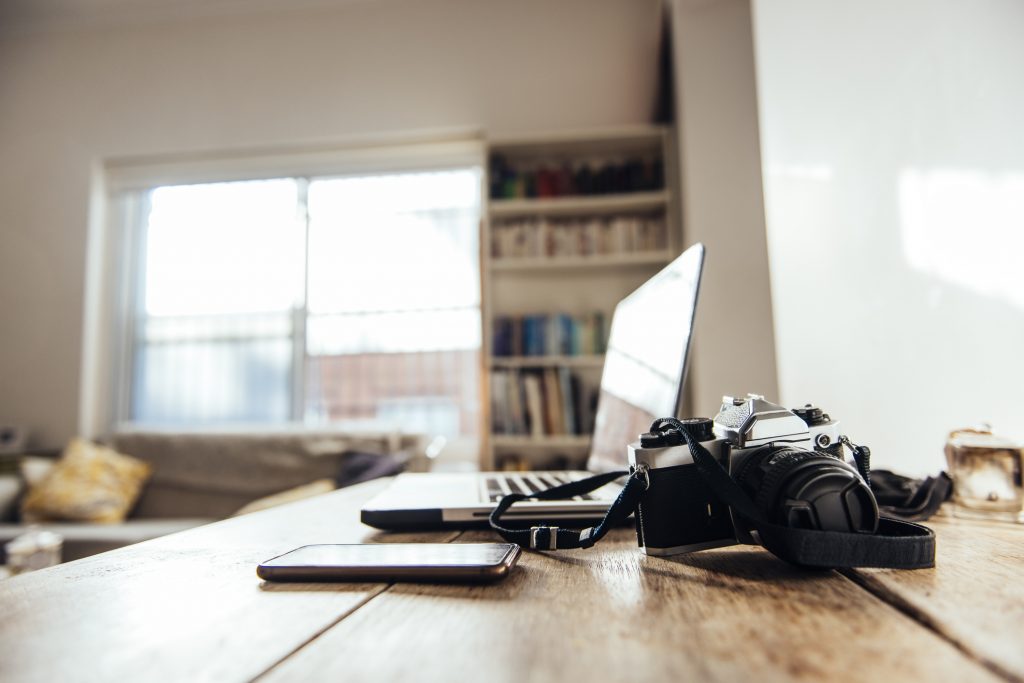 If you're wondering how to start digital scrapbooking, the digital scrapbooking supplies required are few. Photos are the primary ingredient, then a computer with photo editing software. You could do this on a tablet or phone but a bigger screen of a laptop or desktop really helps. With digital scrapbooking apps you can create your own designs from scratch. Or, premade templates are available online from sites such as iStock or Envato Elements. They're also great resources if you're wondering how to create digital scrapbooking elements.
What Is the Best Digital Scrapbooking Software
To create digital scrapbooking graphics you'll need some software. There's quite a few options available and most don't take long to get the hang of using. One of the more popular platform brands is Adobe. They've been the industry standard for decades with professional designers. Adobe Photoshop is a subscription based platform that costs about $20 a month. Photoshop Elements is an entry-level digital scrapbooking app that's available for purchase and more affordable. Tutorials are always a great way to learn how to use Photoshop templates and actions in digital scrapbooking.
Gimp is another great design app that's actually free. Paint Shop Pro is another app to consider as well as Forever Artisan. Most of these apps offer free trials so you can take it for a spin before you buy.
What to Do with Your Digital Scrapbook Creations
After choosing from the several digital scrapbooking apps, downloading a few templates, you're ready for some digital scrapbooking. Select a group of photos that have special meaning and are deserving more than a basic existence somewhere on your camera roll. Soon you'll find the stories coming to life again. So too are the people in those photos.
However, it's difficult to gather people around a screen all the time to really appreciate the moment. Download Motif to your Mac and let our smart technology transform your digital scrapbooking into a printed photo album. Turn the page of a photo book that's easy to share. Better yet, give as one thoughtful gift. It works natively within Apple Photos and has some serious editing capabilities to compliment what you achieve in your scrapbooking app.