Reading Time: 4 minutes read
With Mother's Day is just around the corner, now is the perfect time to start planning how to celebrate that special mom in your life. If you're searching for the perfect gift to honor her, we have you covered: Capture the beauty of motherhood with a beautiful custom photo book she'll love forever. Need a little help getting started? Take a look at a few of our favorite ideas.

For the mother of a new baby: The beauty of new motherhood
There are few things cuter than all those little fingers, toes, and firsts, and a custom photo book is a perfect way to capture those moments. Creating a book dedicated to baby's first year is a time-honored tradition, and moms are known for snapping countless photos of their babies to catch every special new experience. But too often, there's someone missing from those photos: mom!
Get behind the lens and capture photos of Mom being Mom. Include some of those beautiful pre-baby maternity shots. Her smile as she tickles that belly. Her peek-a-boo face while she plays with her little one. Her sleeping with baby after a long night. She'll love seeing herself through your eyes—a beautiful mother dedicated to what she loves most in this world.

For the mother of young kids: The beauty of growing together
While her days are filled with endless snuggles, giggles, and love, they're also filled with less glamorous activities like comforting little ones, chauffeuring the kids to their activities, cleaning up…you get the idea. Glamorous or not, each of those tasks is done with love—and that in itself is beautiful.

Outline the defining moments of the year on paper, then find (or take) photos to match. Her celebrating your son's goal at the start of soccer season. The beautiful dinner she prepared for Thanksgiving with an accompanying photo of her spending the day with family.

Remember to include the regular and every day with those big events—baking cookies with the kids or serving up fresh-made pancakes, the time you secretly busted her for dancing with the mop, sleeping peacefully at 8 p.m. after another busy day, handing out snacks to the team after a game… Catch the ordinary made beautiful.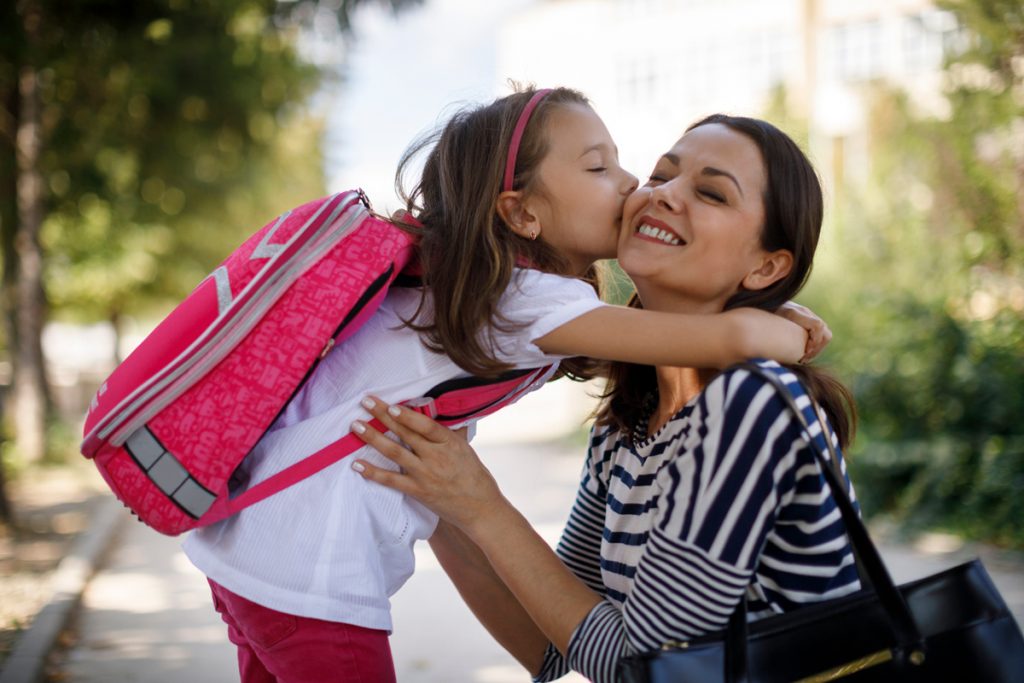 For your own mother: The beauty of motherhood through the years
Moms are moms forever—even after their children grow up and leave the nest, their job isn't done. Your mother still checks in with you, answers your questions, and listens to your problems. She's the one who comes in to watch the kids overnight so you and your spouse can get away for some just-the-two-of-you time. Honor your life with your mom in a special photo book that brings the past and present together.

For many of our moms, digital photography was not yet a thing when we were growing up, so photos are fewer in number. Bring those print photos into the digital world, and polish them with a high-quality binding and gorgeous Motif presentation, then share the digital versions with her. It's the perfect way to show your mom how beautiful she is and how grateful you are for all the years she's spent taking care of you.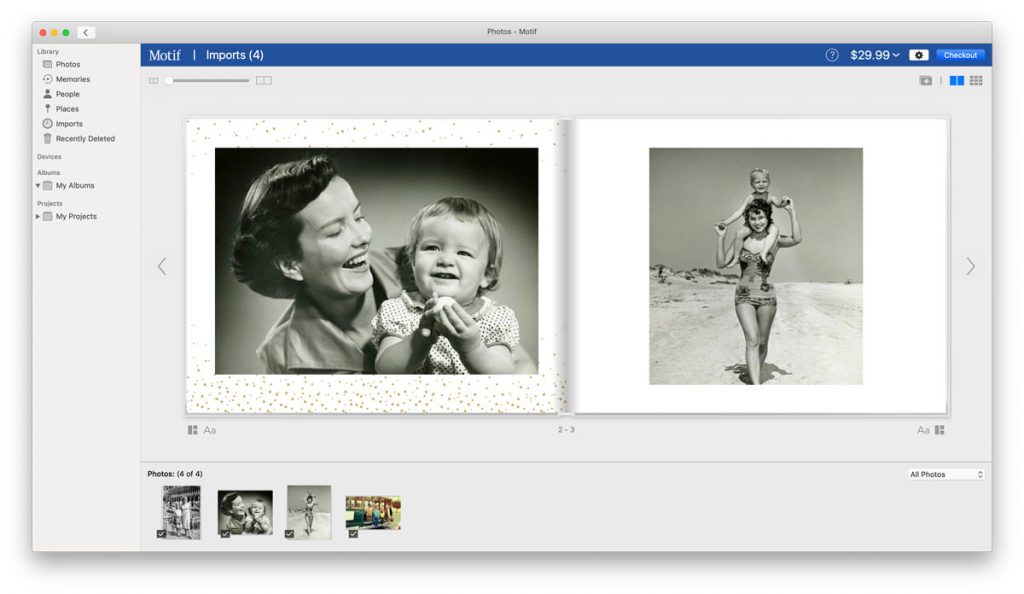 Include the moments you remember best, and take the time to write a little bit about those memories in your book. Why was that birthday party your favorite? How special did you feel when she took a day off to go on a picnic in the park with you? Every moment you retell will give new life to memories that are undoubtedly precious for her, too.
Celebrate the precious stages of motherhood and the beautiful mothers in your life with a priceless keepsake she'll treasure for years to come. Need help getting started? Check out our guide to creating amazing photo books.