Reading Time: 7 minutes read
At one point, you were strangers, and now you're so deeply intertwined in each other's lives, it's almost impossible to imagine life without each other. The journey of how you got from first glance to happily ever after is one that deserves to be memorialized in an anniversary photo book. Photography is one of the few real portals we have to access the intimacy of moments gone by.

You've probably been capturing moments that were relationship milestones on your iPhone for as long as you've been together — or had an iPhone, whichever came first. Whether it was a selfie before you left the house to go on your first date or, so many years later, a photo of your significant other cuddling with the puppy you've dubbed your "first child," these images, pieced together, tell your very own Story of Us.

Good news: With the Motif Photos iOS or OS apps, sharing these moments has never been easier. Check out these ideas to create an anniversary photo book that fittingly tells the story of your romance.
Pictures From Your First Date Until Now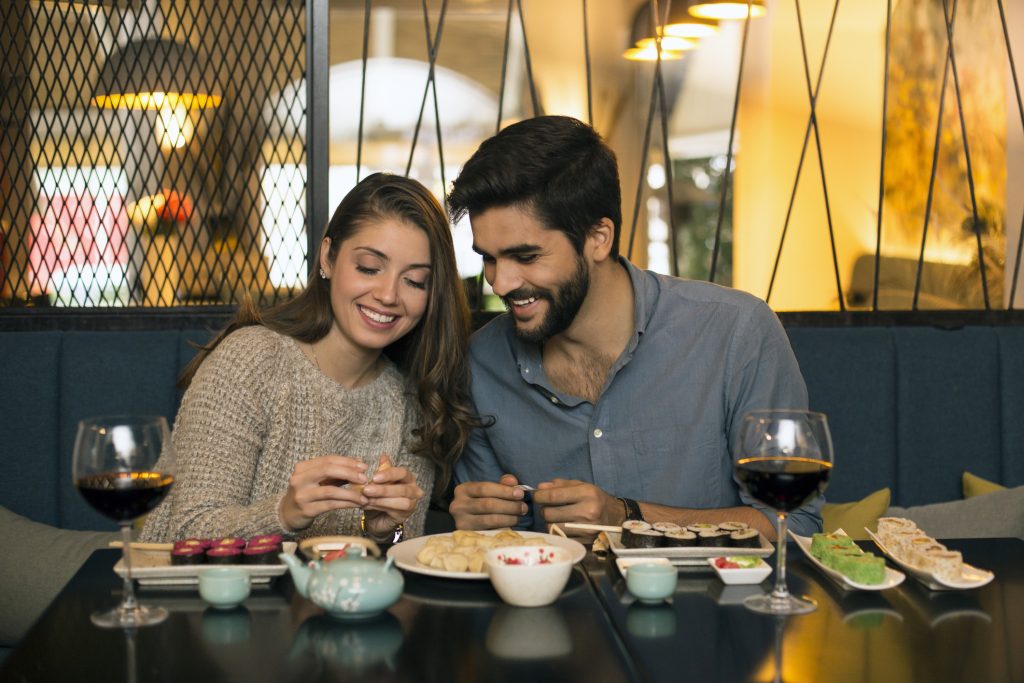 Maybe you're celebrating your 10th anniversary–or maybe it's just been one whirlwind of a year. Treat yourself to a trip down memory lane. There's joy in taking the moment to think back on the memories: that first sweet text (you know you kept a screenshot!), dates at your favorite Italian place, trips across the world, the first house, or the first preschool graduation ceremony.

When you store photos of these special moments on your iPhone or Mac, Motif can automatically identify photos and autoflow them into a gorgeous, premium-quality photo book. It's easy to add text as well, so you can explain that photo of a flower was given to you after your second date, or that the photo of the two of you dressed in 1980s-themed outfits was taken on the first night you said "I love you."
Milestone Events

While the little moments in between are precious, there are certain milestone events that ultimately define the journey shared by life partners. Some of these moments worth capturing in a photo book include:
The engagement. The question was asked; the answer was "Yes!"
The wedding. Whether it went off without a hitch or the bridesmaid dresses arrived in the wrong color, you swore your love for now and for always. That's a moment for the books!
The honeymoon. Wherever you traveled, you did it together.
Your growing family. A little further yet in the story, you brought a little version of yourselves into the world together. Maybe that version had four paws; maybe it was a newborn; maybe it was an older adoptee. Either way, growing from "us" to "we" transforms your relationship forever.
You'll be able to customize your anniversary photo book with easy-to-create captions that highlight those monumental occasions. Choose from a variety of stylish fonts and narrate your journey: "Our Wedding Day," "Our Honeymoon," and "Our First Baby."
Honeymoon Photo Book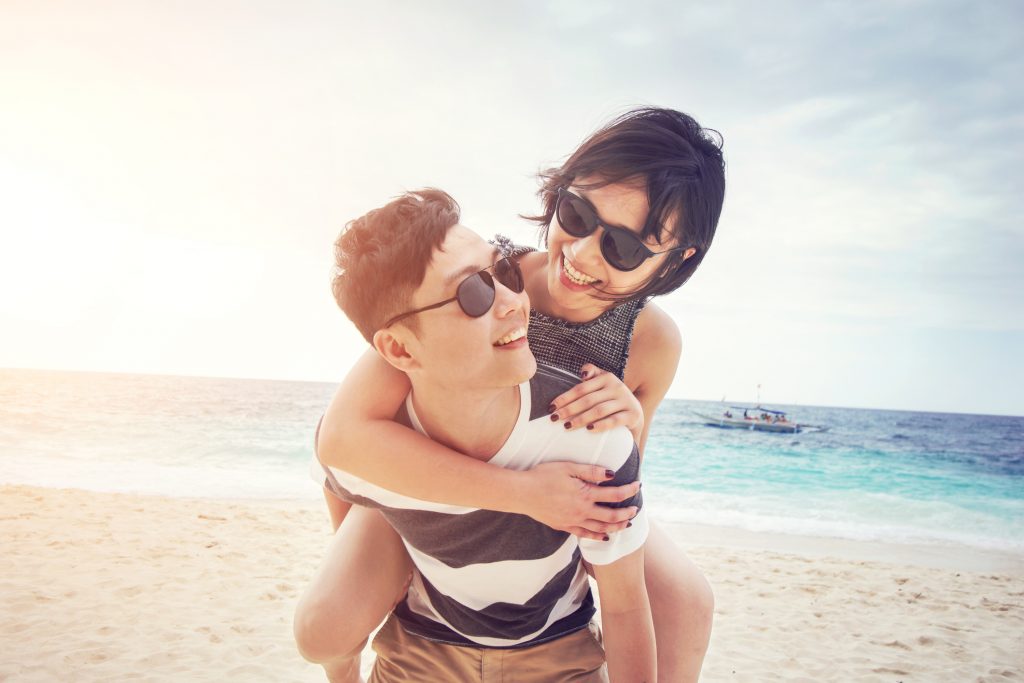 Nothing encapsulates romance like the weeks that follow the wedding. The honeymoon also captures you in exotic locations, where both adventure and relaxation are a daily occurrence. Take romantic shots near notable landmarks and document every small moment that reminds you of your first journey together as a married couple.

Motif Photos can help you create a honeymoon photo book in a variety of sizes. If you're looking for something large and luxurious, you might enjoy our 13" x 10" hardcover option. We can also create something as small as 8" x 8" if you want a portable "brag book" you can bring to work to show your coworkers, once you're back in the daily grind.
Celebrate the Lives of Your Children

It's startling how quickly your child transforms from hospital bassinet to freshman dormitory bed. One minute you're singing lullabies; the next, you're shouting, "Will you turn that music down?" Between sleeplessness and SnapChat, parenting can be tough for any marriage, but the shared experiences can also bring you closer together.
A photo book of your kids' childhood makes the perfect anniversary present; together, you can watch your sons or daughters grow up all over again. Plus, you can use this book to do what every good parent should do–show your kids embarrassing pictures of themselves when they're older.
Strike a Pose – Same Location, Years Apart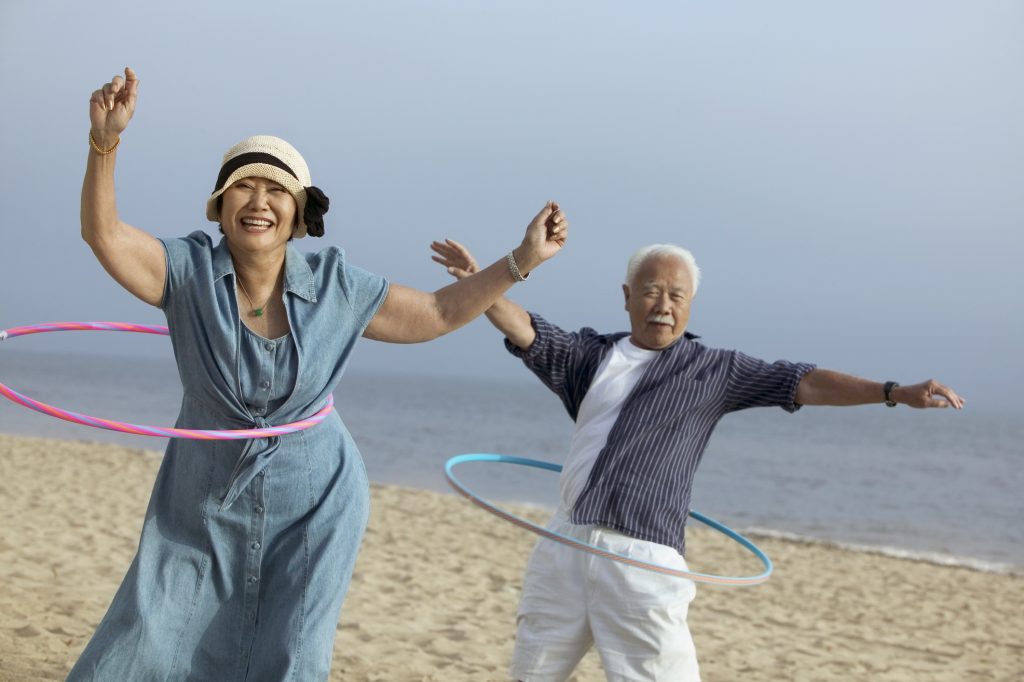 The key to a long and happy relationship is to not be afraid to get a little playful. If you're looking for an entertaining anniversary photo idea, find some fun pics from early in your courtship, then re-shoot them.

You can even combine ideas by taking a clever shot at your favorite travel destination. If you happen to enjoy London enough to visit every year, capture the feeling of change and progression by taking the same shot annually near Big Ben. Scenery changes, we grow older, but the love of your relationship endures.
An Anniversary Photo Book About Anniversaries

Celebrate your milestone anniversary by chronicling all of the anniversaries that built up to this moment. We often make the biggest deal about round numbers, such as the 10th or 20th anniversary, but these milestones wouldn't be possible without a 9th or 19th, and each year that passes likely will be celebrated with date nights, quick weekend getaways, or even just a romantic card or Facebook message. Why not create a book that's a quick flip through time, from the first celebration until today?

As you scan through the various hair cuts and clothing styles that have changed throughout your journey, you may also see a change of faces that appear at celebrations, or the addition of new ones as your family grows together. This is part of the fun!
Family History Photo Book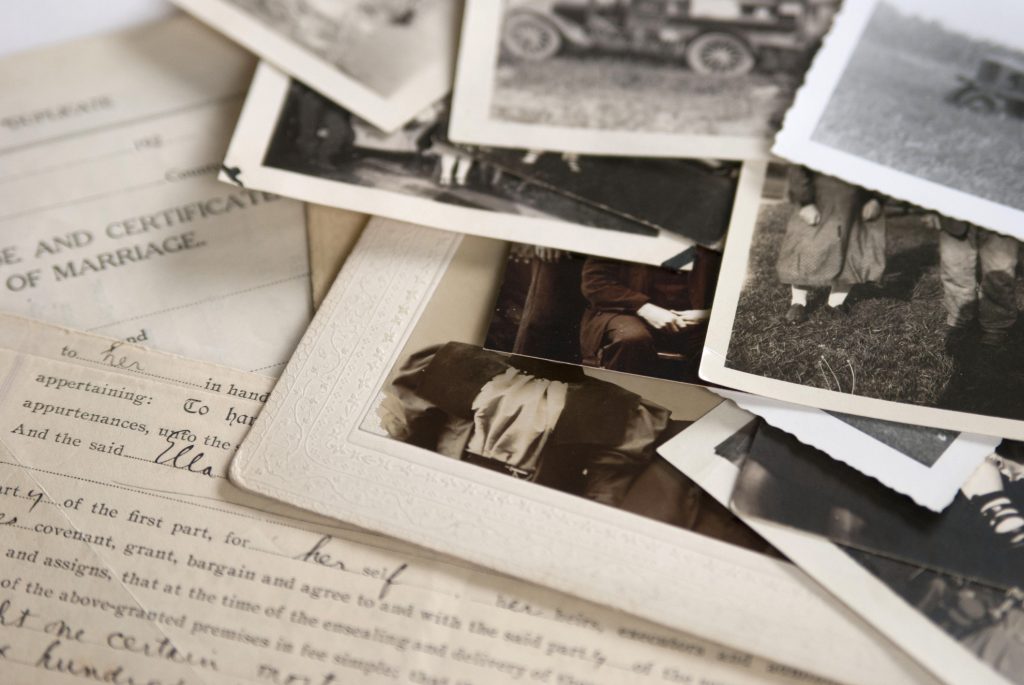 Anniversaries signify making history together. Marriage isn't just about joining the lives of two individuals, but about bringing extended families together in love and camaraderie.

That's why the perfect anniversary gift is a family history photo book. Compile an expansive collection of family photos to celebrate your shared heritage. Including older photos of parents and grandparents all the way down to your own children illustrates the scope of your family's long and continuing story. You can even scan older, pre-digital photos for easy inclusion in your photo book.

Add some flavor that's unique to your family by selecting a background color or pattern that carries a continuous theme. The Motif Photos app makes it as easy as selecting a color and pattern from a menu on your phone or desktop.
Make it About Something They Really Love

The most romantic anniversary gift you can give your partner is something that shows all you've learned about them over the years. Even if it's not an interest you both are able to share, the act of compiling a photo book that celebrates their personal passions is a tangible way to say, "I get what makes you unique."

You could create a music photo book for the musician or music lover. Get playful with photo book layouts that spotlight precious sheet music or mementos from favorite performances, as well as shots of the pre-concert tailgates.

Was it a passion for a sports team that sparked your romance? Celebrate each year's Stanley Cup, or your travels to different football arenas. Bonus points if you support opposing teams and can intertwine some playful rivalry.
Anniversary Photo Books by Motif Photos

Documenting your photographic journey should be easy and intuitive for everyone. That's why the Motif Photos app available on your iPhone and Mac is so simple to use.

At Motif Photos, we believe in telling stories. With an anniversary photo book, you can share your love story with your partner, children, and future generations. Get started creating your anniversary photo book at home or on-the-go with Motif Photos today.