Reading Time: 7 minutes read
A child's baptism and christening is one of their first important religious events. Given the fact that they are just a few months old when it happens is a great reason to photograph the event. Because when you're only 3 or 4 months old, you're not thinking to yourself, "why is this guy in a funny hat pouring water on my head?" And to parents, this only happens once in a child's life so we're taking pictures. Lots and lots of pictures. It's important those photos are printed in a place for family and friends to see. A personalized christening photo album is that perfect place.
Quick Links
If this is your first child or you're looking to improve after a previous baptism photo book, here's a few tips and ideas to consider.
5 baptism photoshoot ideas & tips
With companies like Motif, printing your favorite christening photos in a christening photo book is so much easier than it used to be. If you decide to photograph the event yourself or assign the task to a trusted family member, it's a good idea to have some idea of what you'd like before the event takes place. Winging it may not produce the results you'd like. Repeating the event can be difficult. Even if you decide to hire a photographer it's still good to plan some shots beforehand.
Capture candid shots of the service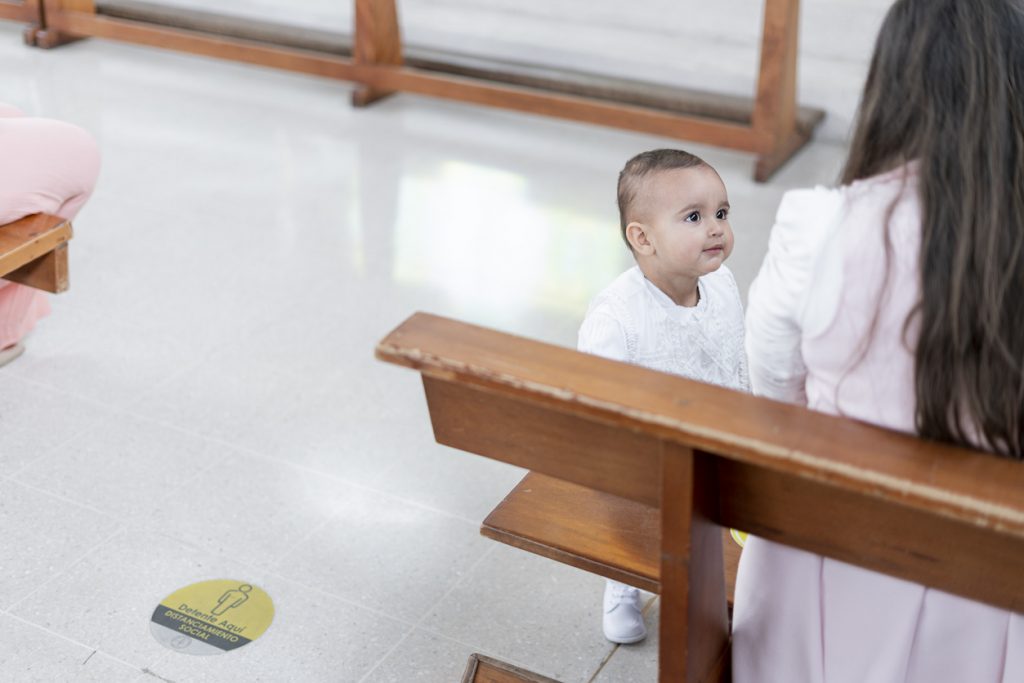 One of the best christening photo ideas is to shoot candid shots. Too many staged and expected photos can fall flat when capturing this once in a lifetime ceremony. Some of your best photos happen when your subjects don't realize you're photographing them.
Try this experiment: take a picture of your kids having fun. Then, ask them to pose for a photo. More times than not, you'll see a difference in the smile. Candid photography tends to capture the purity of the moment.
Take formal photographs of your family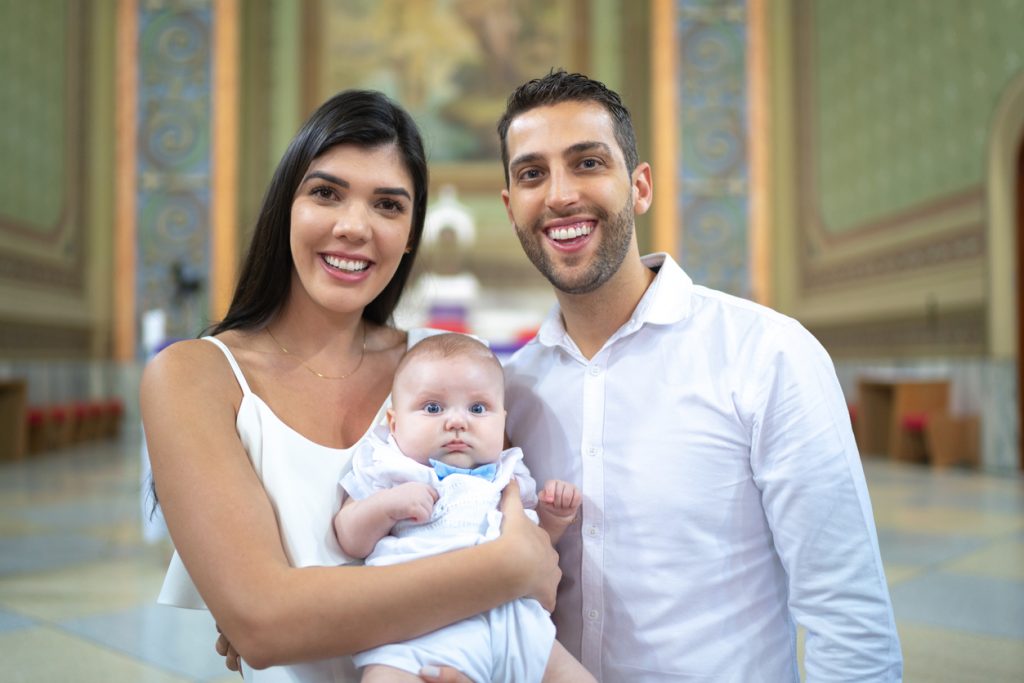 A healthy balance of candid and formal photos captures the ceremony completely. Formal photos are good to capture the group in attendance. They can also encompass and frame up the individual parts of the ceremony.
Include photos from the party afterwards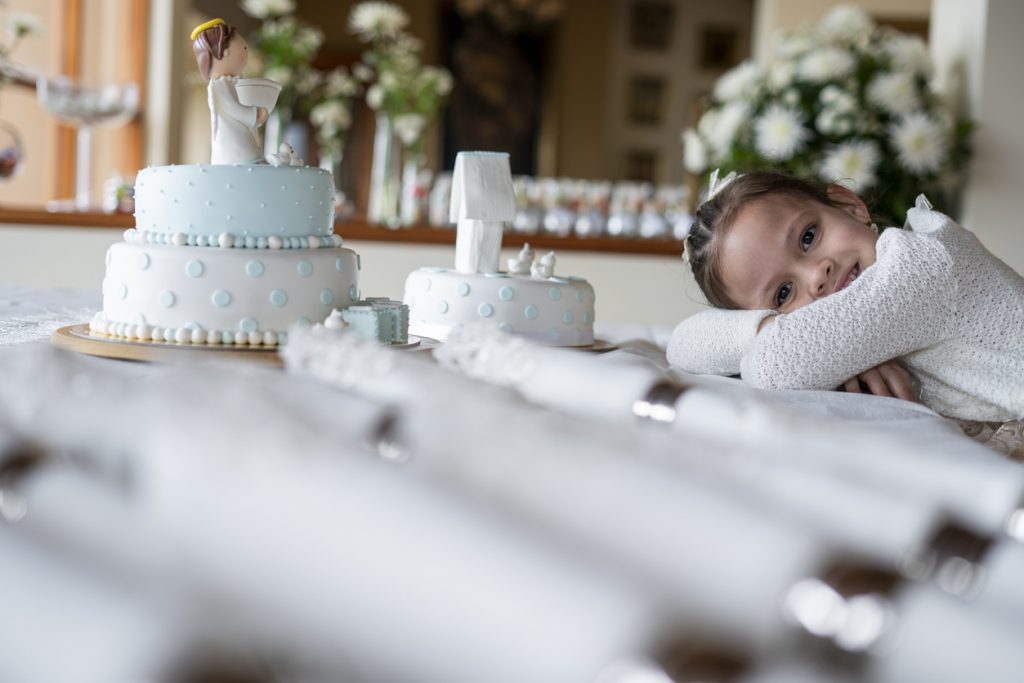 Once the seriousness of the baptism/christening is in the books, it's time to relax and enjoy the people who came together for this event. Spirits are high and collars have been loosened. It's a perfect time to photograph the party fixings and those enjoying them.
Always check if photographs are allowed during
Before you even take one photo, be sure to ask if photos are allowed. Churches are sacred spaces and may have rules about taking photographs. In recent times, it's much more common for photography to be allowed. Here's a few things you might want to ask before the ceremony:
Ask where you can stand and where to avoid
Ask what you can and can't shoot
Ask your priest if they mind being in your photos
Can you use flash and if so when (sometimes flash photography can upset an infant so use sparingly)
Be aware of the lighting you will be working with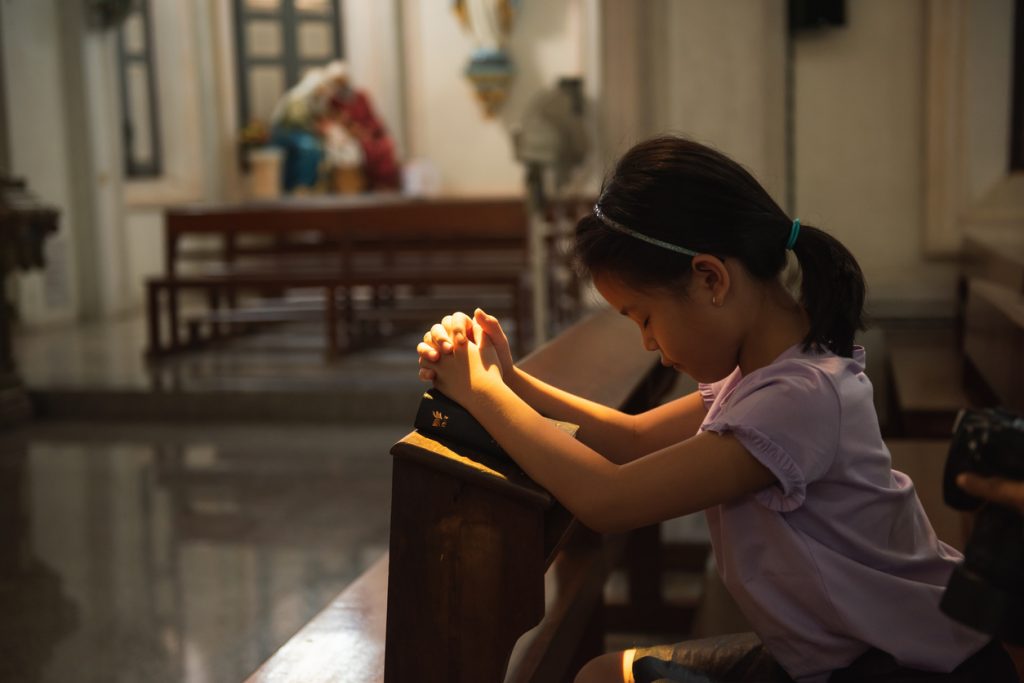 Light can be a challenge when shooting baptism photography. Most churches can be quite dim and a bit gloomy. Taking bright and crisp photos might be difficult. So concentrate on the moments, embrace the lighting available, and find out beforehand how an adjustment to your ISO settings on your camera could help your photo results.
Christening photo album formats to try
Transforming all your favorite photos from the baptism and christening from a digital format to print is really easy these days. A professionally printed personalized baptism photo album lets you display photos how you choose and have at hand whenever you reach for it. Here's a couple ideas to consider.
A keepsake from the day
Assembling all your favorite shots from your christening into a printed photo album is easy. You can also include photos from friends, family, and photographers you might have hired. A christening photo album can also include descriptions of the event and also important details about who attended, dates and whatever you feel important to record. Your christening photo book can live on a bookshelf with your other photo albums. Maybe next to their sibling's baptism photo albums.
Capture memories with a guestbook
Another great idea to include with your personalized christening album is a guestbook. It may not contain photos from the christening but it's an opportunity for guests to sign in and leave a message for the family. Pull this out on the child's 16th birthday to read over the well wishes everyone wrote down that many years ago. Prepare this one before the christening with a few baby photos you might have a few of and be sure to leave a bunch of blank pages to write on.
How can you personalize your baptism photo album?
A baptism photo album by companies like Motif becomes personalized as soon as you add your own photos to it. Then, pick a theme to match the tone of your christening. Select the colors and patterns that you prefer. Describe the who, the what, the when, and whatever else you'd like with a powerful text tool. Put their name on the cover and the spine if you like. Put photos basically anywhere you'd like.
How to make your own christening photo album with Motif
Your personalized christening photo album begins by downloading the free Motif app to your Mac laptop/desktop, iPhone or iPad. You can start your photo project without having to purchase anything. Buy your creation if you like. But by all means, please give it a try.
On your Mac laptop or desktop, open Photos and select the photo or memory you'd like to create your christening photo album with. Right-click or in the File menu select Create then the Photo Book, and then Motif.
On your iPhone/iPad, simply open the Motif app and then select New in the upper right corner, then choose the product Photo Book.
From there, the Motif app springs into motion and magically places all your photos into chronological order into a photo book format. It will also select the best photos from your group and prevent duplicates from showing up in your book. Then, customize it with text, color, themes, and patterns. You'll be surprised how easy it is.
Bring your best photos to life with Motif.
Experience how easy creating personalized photo projects is with Motif. Our photo project app seamlessly works with Apple Photos in macOS and iOS. We do all the complicated stuff leaving the fun creative freedom to you.