Reading Time: 4 minutes read
Whether you diligently have family photos done every year or haven't managed to wrangle the crew since your first baby was born (a decade ago) you undoubtedly want some beautiful photos you can pass on to your kids as they grow older—and that they can share with their kids as they grow. Every image is precious, but these heirloom-quality photos require a particular care to ensure they capture the essence of every family member and your overall family character perfectly. Get the perfect photo every time—whether it's your first attempt or an annual tradition—by considering these five tips.
1. Plan your family's look
Yes, we know… coordinating outfits takes lots of planning. But we aren't just talking about the great debate over patterns or shades of solids: we're talking about your photo's overall tone and look. Traditional photos are classic, but there are lots of other options, too.
For example, instead of sitting in a studio-style portrait, you might incorporate any number of props or settings that speak of you as a family. If you're a bit country, you might use a barn or prop family members on hay bales. Nature lovers might shoot in a park and use a bench for placements. There are many options and factors that will change your photo's tone. Plan what you're looking for before booking, and make sure the photographer you choose is well-versed in your style and has access to a location to help suit it as well.
2. Indoor or outdoor?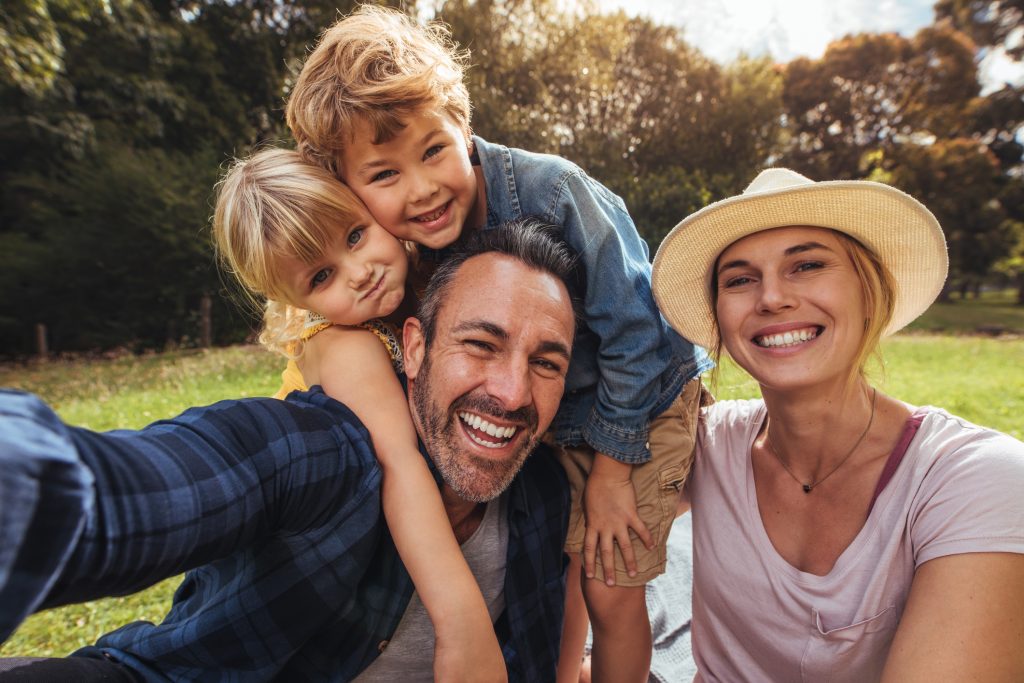 Remember the "old days" when you'd head to the photo studio and get your portraits in front of the drop-down background? Those are still a thing—and can produce great results—but they aren't the only option anymore! The world is your oyster, and your setting plays a huge part in your photo result. It sets the tone and "feeling" of your photos, but it also greatly influences the lighting.
Some photographers work both outdoors and indoors, while others prefer to work in one environment or the other. Consider your preference before finding the photographer to ensure you vision is possible.
Remember, if you're choosing outdoors, you have endless options for scenery, but the lighting and weather will play a part in your photo results. For this reason, we recommend working with a photographer experienced with outdoor photography and ensuring they're practiced in either naturally controlling the light through their lens or carrying equipment to compensate. While photo editing apps can do incredible things, photos generally show their best when most of the artistry is done through the lens with digital apps coming into play for the finite details (rather than hand-crafting the lighting and photo elements).
3. Mix up your poses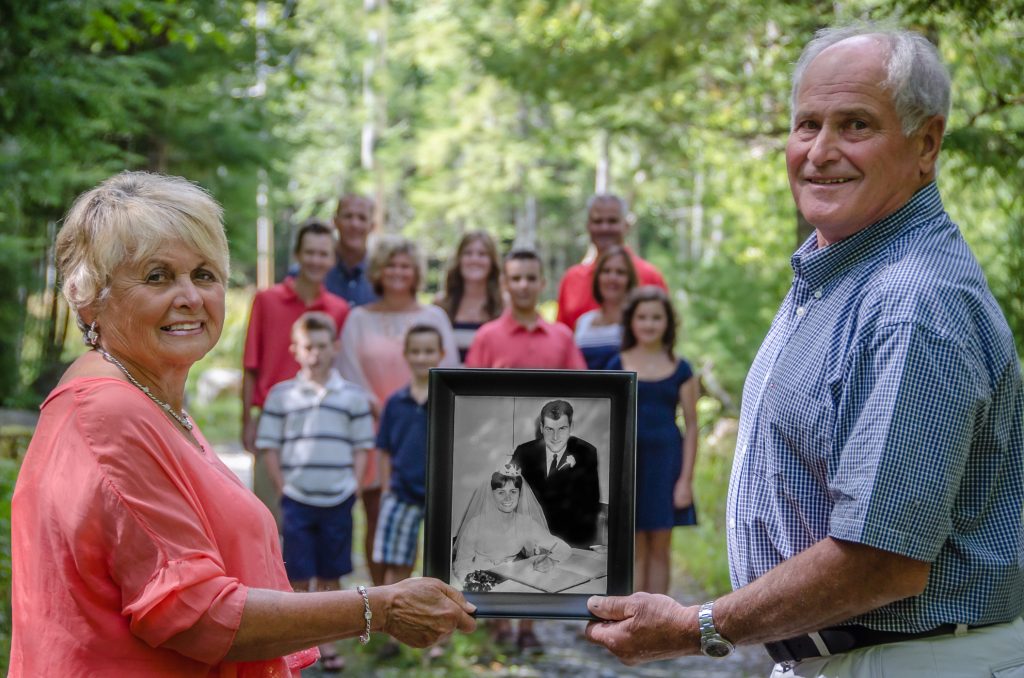 Posed photos are what we usually see on the wall and in heirloom albums, but don't underestimate the possibilities of casual and candid shots, either. One of the beautiful things about family photos is getting the perfect shot that captures everyone's personality. A great way to do this is by letting the photographer work while you just be you! Whether it's a casual shot taken without your knowledge as you walk to your next photo location or a candid of your group chatting and joking around, encapsulating your child's smile or the way your spouse tips their head back as they laugh, these more casual poses can capture your family members exactly as they are in life.
Of course, you'll get plenty of posed photos, too! But don't be afraid to mix things up. If you need some ideas, we have plenty to get you started!
4. Make sure your family photos flatter everyone
Show 10 photos to everyone, and there's a good chance every member of your family will choose a different favorite. It may be because of composition or lighting, but odds are that, in addition to checking the images as a whole, they're choosing the photo in which they look best. If you have several similar shots but everyone has just a little something off, your photographer may be able to correct this in their post-production software (ideally before you even see the shots). However, as a general rule of thumb, before showing options to your family for their selections, do a first round of pics, eliminating any photos that are unflattering to even one person in the group—no matter how stunning you yourself may appear.
5. Put it to use
For your photo to become an heirloom it needs to be remembered! Put it on the path to success by giving it an immediate use and purpose. Motif makes this easy. For example, you might use your favorite family photo as your holiday card (it can take just minutes). If you're creating a custom photo book, use your new family portrait as the cover. There are so many ways to share your new photo with the world that will keep it cherished for years to come.