Reading Time: 7 minutes read
If new baby congratulations are in order, then it's time to plan for a maternity photoshoot. A maternity photoshoot is a great way to capture sweet moments in time before life with a baby takes over. A photoshoot focuses on the love between partners and the excitement of someone new joining the family. It can also highlight parents' preparations for their bundle of joy. 

When Should You Do a Maternity Shoot?
Maternity photoshoots occur between 28 and 36 weeks (the seventh or eighth month of pregnancy). The bump has a full, round shape during this time and the expectant mom still feels comfortable enough to take some time and energy for photos. Whether it's a DIY maternity photoshoot or one with a professional photographer, there are infinite ways to get creative with mom, partner, and "the bump." A photo studio is not required.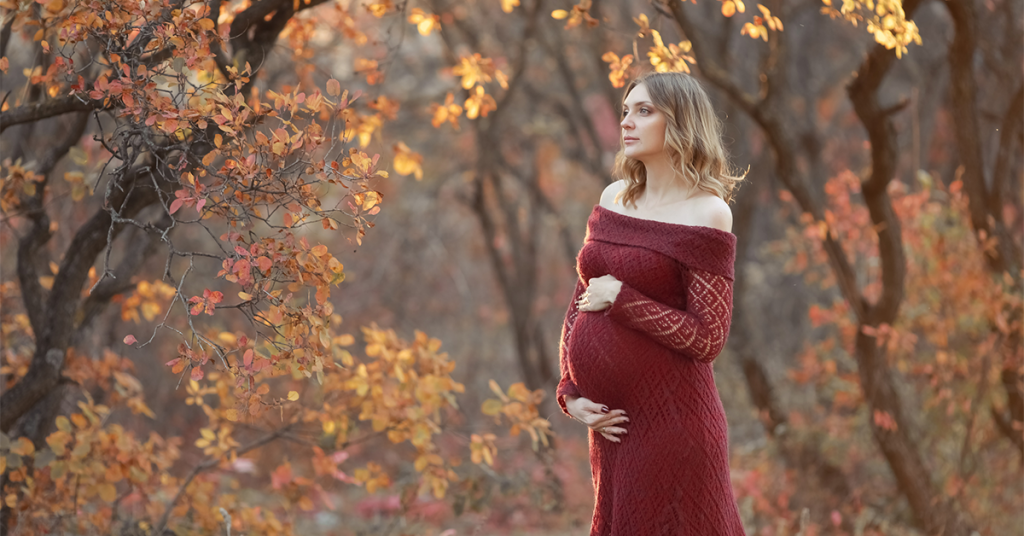 Maternity Photoshoot Outfit Ideas

A maternity photo shoot is a perfect opportunity to get glammed up and show off a pregnancy. Wear a floor or knee-length maxi dress for a glam look. A fitted maternity dress is incredibly flattering for beautiful curves. Let your mom-to-be feel confident as she heads into the last few weeks of pregnancy. Flowy dresses are less revealing but are just as beautiful in photos. Solid colors work best for all clothing in photography.

Don't feel limited to just a dress. Wear a comfy sweater and jeans for one look and a stunning dress for another. Plan for the season. In spring, choose soft, pastel colors that match colors in nature. In winter, utilize colors that complement white or go for a pop of color against a snowy background. In summer, try on a big sun hat paired with a bathing suit. In fall, find a flattering cardigan or scarf that highlights the fall foliage.

Try not to be too "matchy" with your partner. Complementary color palettes look best when they work together in subtle ways.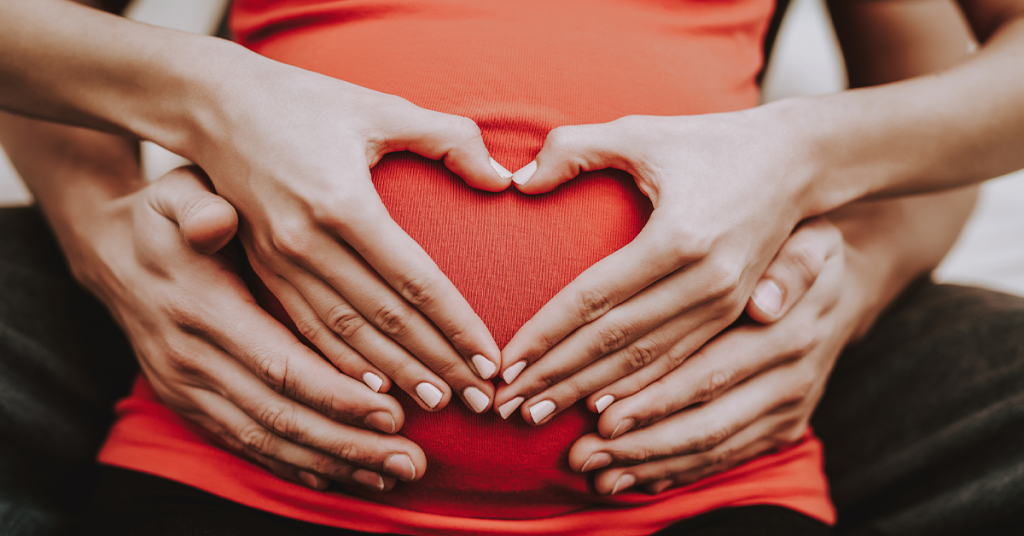 Couple Maternity Photoshoot Ideas

The focus of a maternity photoshoot is celebrating the belly/baby. It's also about mom and partner's excitement about becoming parents. Maternity couple photoshoot poses focus on "cradling" the belly or placing hands in a heart shape on the growing bundle of joy. Anything that shows the physical embrace of the arriving baby is a memorable image. A couple's maternity photoshoot also highlights the love and affection for each other as they begin a new step in their journey. Looking lovingly into one another's eyes, a quiet embrace, or documenting what they love to do together before their lives change helps capture emotion regarding the impending day.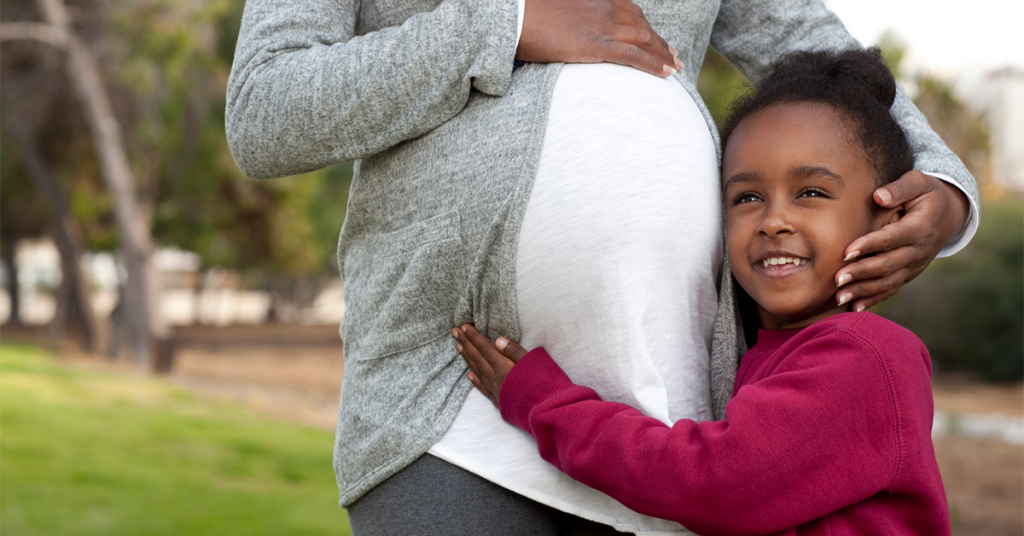 Family Maternity Photoshoot Ideas

A couple maternity photoshoot is great whether this is the couple's first baby or not. If this isn't the couple's first baby, get the siblings-to-be involved in a family photoshoot. If you're looking for cute photos for a family maternity photoshoot ideas, try having the big brother(s) or sister(s) showing love to mom and the belly. Belly hugging, "listening" to the baby by placing an ear on the belly, or kissing mom's bump so the baby can feel the love all showcase the future sibling's involvement, emotion, and experience. The family also includes the family dog or cat who may become the baby's first best friend—document their soon-to-be friendship with photos before the baby makes its debut.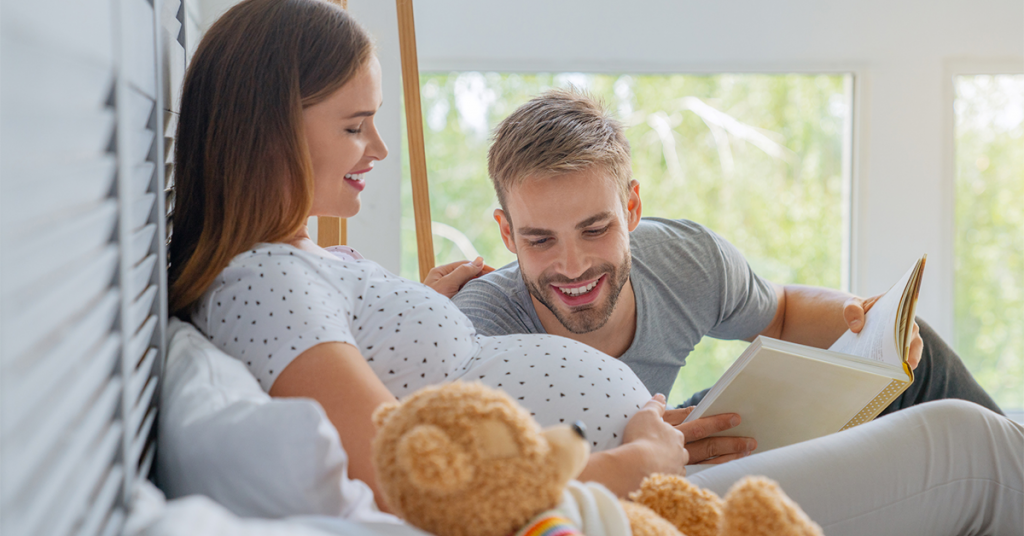 Pregnancy Photoshoot Ideas At Home 
Since so much time is spent at home getting ready for a baby, creative maternity photoshoot ideas taken at home seems logical. Try a photoshoot that includes reading books to the belly or listening to music and dancing. Document how the indoor space is changing. Take photos of getting the nursery ready, setting up baby furniture, or putting all of the fluffy stuffed animals in place. Be sure to include a few before and after photos of the room. Taking the time to record these memories through a maternity photoshoot makes a great first chapter of a growing family's story.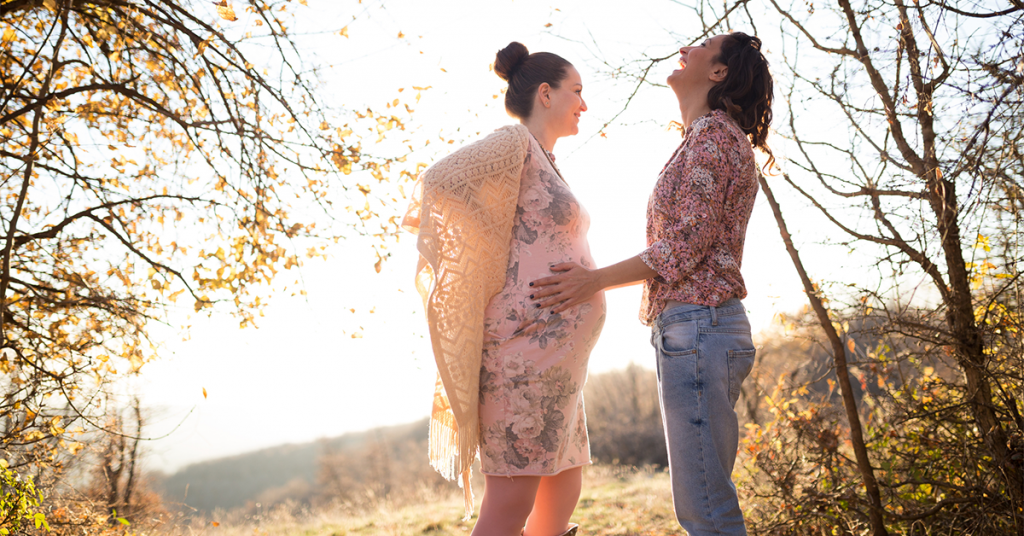 Seasonal Maternity Photoshoots

Parents-to-be don't have many choices as to what season to take maternity photos – it's the bump that dictates the seasonal photoshoot. Thankfully, every season has its beauty and creates the mood and setting for a unique maternity photo shoot. Taking outdoor maternity photos is possible any time of the year! If these ideas can not be achieved in your yard, look nearby for ideal locations.

Winter maternity photoshoot ideas
Even if it's cold and snowy outside, a wintery backdrop can make for some dramatic belly shots. Dressing up in a bright, glamorous dress would be stunning in the snow. If it's too cold, wear a colorful coat and open it around the belly for effect. Or hold a bright bouquet of flowers near the bump for a pop of color in the white framing.

Spring maternity photoshoot ideas
Let a spring maternity photoshoot focus on being in nature with budding trees and plants. They're making their appearance for the first time of the year (just like a baby!). Get outside to a field or backyard, and pose with beautiful wildflowers and colorful trees. Springtime can also be great for a picnic photoshoot. Let mom rest on a blanket for some loungy photos by herself or with her partner. Incorporate a picnic with foods that mom (and baby) have been craving for the last few months.

Summer maternity photoshoot ideas
The summer heat can be an uncomfortable time for a pregnant woman. There are still ways to have a photoshoot. Have the mom-to-be cool off in a unique maternity summer photoshoot with a backyard blow-up kiddie pool. Give her lots of floaties to relax with. Head to the beach for a romantic, hand-in-hand stroll on the sand. Focus on some gentle splashing in the water by the couple. The beach is also the perfect spot for sunset photos. An outdoor maternity photoshoot wouldn't be complete without a beautiful silhouette photo with the sunset and the ocean in the background.

Fall maternity photoshoot ideas
A maternity photoshoot can include colorful, cozy photos while the weather is crisp and clear during the fall. Take a walk together and take pictures in a park or forest during peak fall foliage season for maximum color effects. Get cozy next to an outdoor fire pit and roast marshmallows together. Take photos apple picking, or in the ever-popular pumpkin patch.

Taking cute maternity photos doesn't require heading to a photography studio to capture the perfect shots. There are many more maternity photography tips for inspiration to create pictures to treasure and highlight this particular moment in time.

Once you have all your pre-baby photos, it's time to think about all the photos you're about to take with the new baby. The story of your family might be in its infancy stage. It's the perfect time to begin chronicling the story with photos. Creating a photo book lets everyone look back at this special moment in time or a baby announcement for everyone to share in the excitement.
Bring your photo memories to life with Motif
Experience the joy of creating personalized photo projects with Motif. Our photo book app seamlessly works with Apple Photos in macOS and iOS. It does all the complicated stuff leaving the fun creative freedom to you.