Reading Time: 7 minutes read
It's too hot. There are too many mosquitos. There are legitimate reasons to wait a few months and schedule outdoor fall family pictures instead of summer ones. It is significantly cooler in October. However, July and August tend to be more carefree. The kids are out of school and there is still daylight when the work-day ends. You have the time. We don't want to miss out on all that summer offers. Between beach vacations and backyard BBQs, there are plenty of chances to capture the perfect summer family picture.
7 Summer Family Picture Ideas
As parents, you might be excited to dress up and document this time in your life. Getting the kids excited about that is a different story. They'd rather spend time with their friends…or, be doing anything else. Not to worry, though. The following summer family picture poses are so clever and easy that even the teenagers will be happy to join in.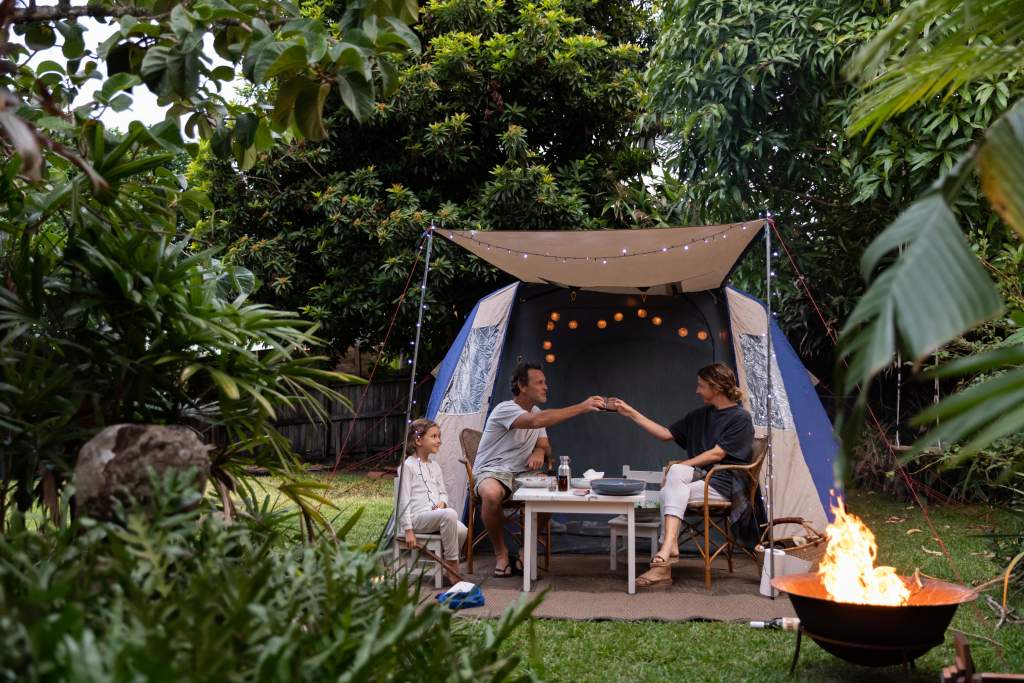 1. Set up the tent.
Venture out to the backyard and pretend like you're camping. Creating that summer scene is key. A tent, sleeping bags, lanterns, and the mixings for s'mores should do the trick. The photo composition can be portrait-style, where everyone's facing the camera and smiling. Another option is to make it more candid. Act as though you're living in the scene. Start roasting s'mores. Pretend to laugh at a dad joke. Enjoy yourselves!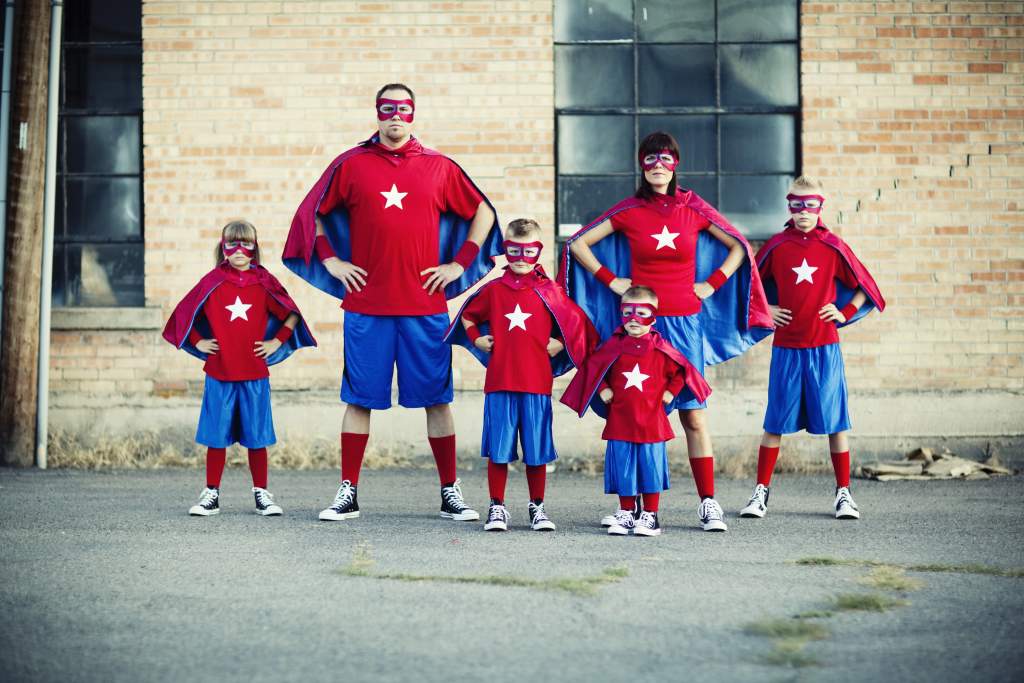 2. Save the world together.
It may not be Halloween, but take the opportunity to dress up anyway. Full costumes aren't necessary. For this summer family picture idea, have everyone wear their favorite superhero shirt. Place hands on hips and stand with a proud chest. Mask and cape are optional, though the added touch is fun for little ones. For the background, an empty field or abandoned brick building are right on theme.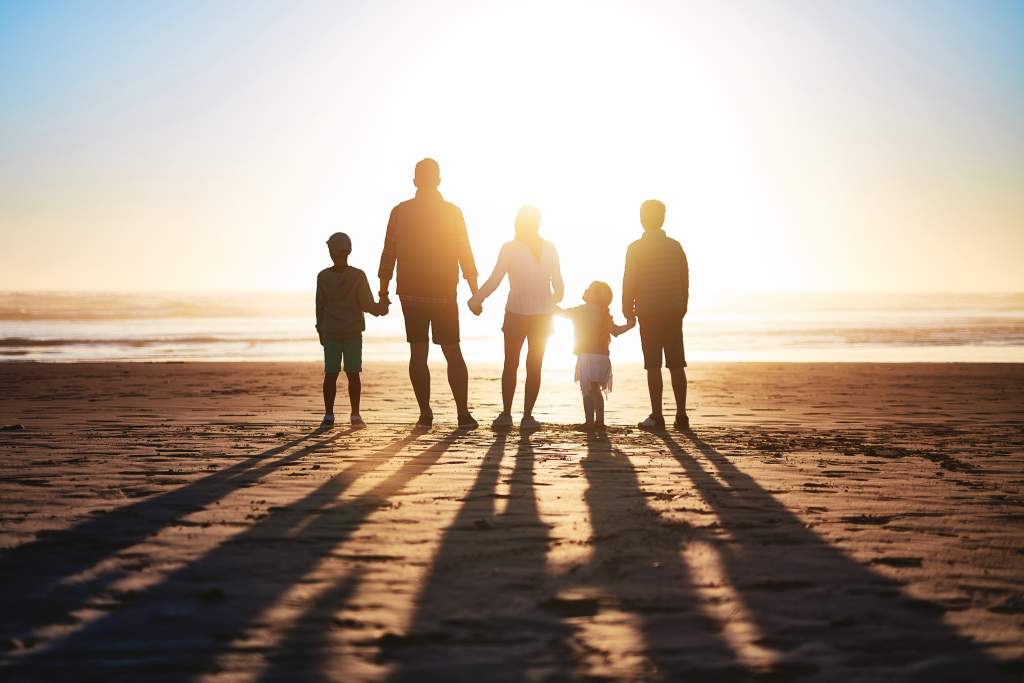 3. Cast a big shadow.
Is someone camera shy? Summer is the perfect time to shoot shadows. Line up in a row, holding hands. With enough natural light at your back, it's easy to create a crisp outline of your family. Make your shadow the focus of the photo. Or, stand with your backs to the camera and sun in your face to create silhouettes and shadows.
4. Strut like rock stars.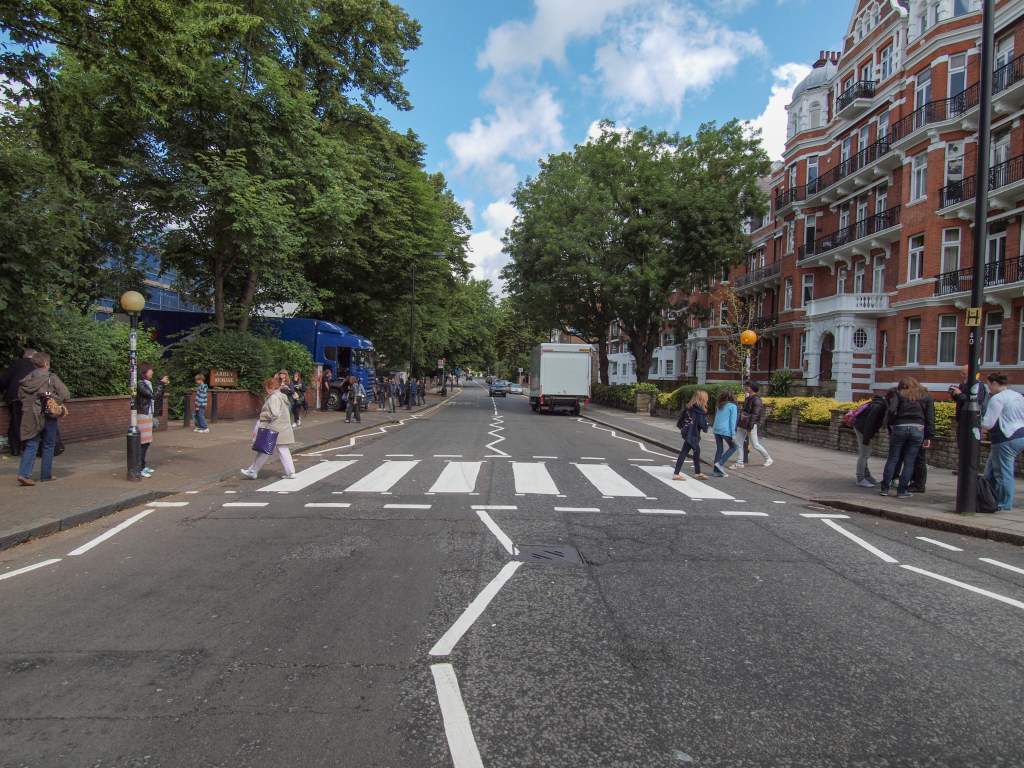 Urban dwellers may lack green space. But that shouldn't stop you from taking a summer family picture outside. Find a calm crosswalk and recreate The Beatle's "Abbey Road" album cover. To make it more authentic, dress everyone in a different suit color. More than a family of four? That's okay, too. Walk the crosswalk in order of height with the shortest family member either in the first position or the last.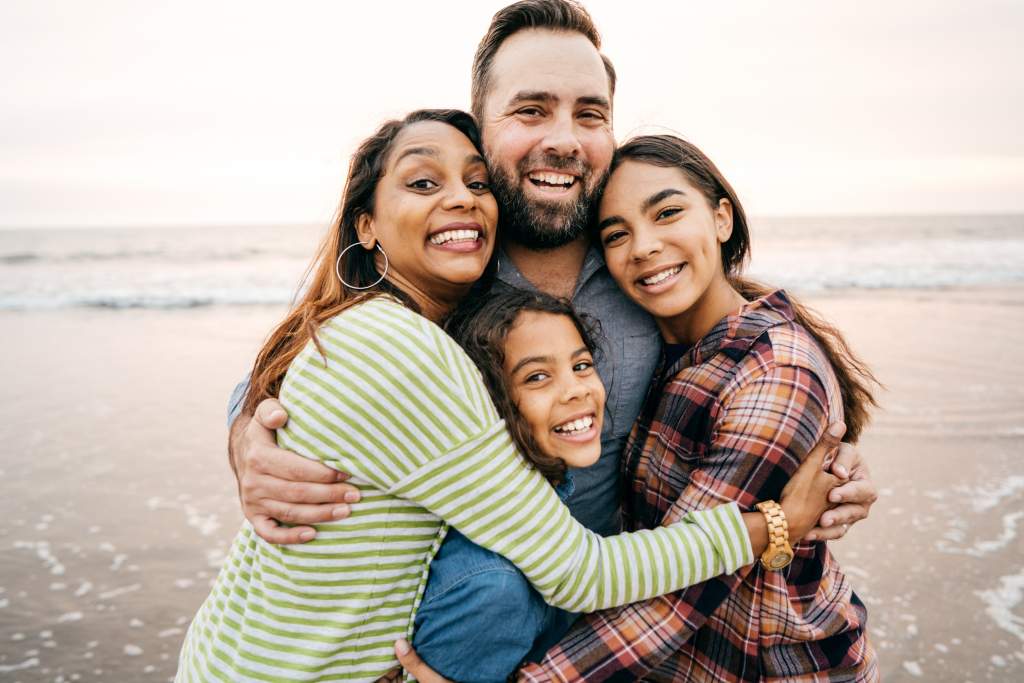 5. Head to the beach.
Hanging on the beach is a quintessential summer activity. Use this natural scenery to honor the season. Good news: splashing in the water isn't required to make it a fun summer family picture. There's plenty you can do in the sand or along the shoreline. Make footprints, build a sand castle, picnic on a blanket, or grab each other for a group hug. If you're capturing this moment on vacation, include anyone traveling with you, and anyone you've met there and are spending time with. The more, the merrier!!
6. Splash around.
Playing around with water is one of the coolest summer photo shoot ideas – literally. Your hair might be wet and makeup dripping, but the smiles will be real. The body of water you choose doesn't matter. At the pool, take a shot of you all jumping in together. At the beach? Pose on some surfboards or come running out of the water. For the greatest effect, make it an action shot. Moving water screams summer.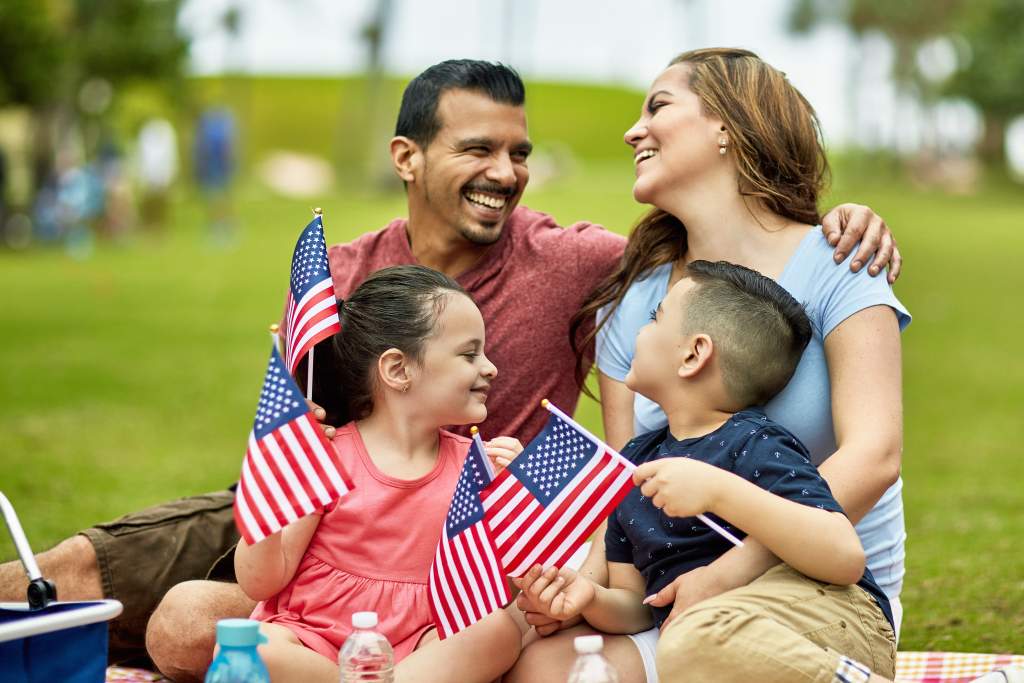 7. Celebrate a summer holiday.
For a fool-proof picture, center it around a holiday. A Father's Day theme might include the kids climbing on Dad like a jungle gym. Another funny idea? Have everyone dress in Dad's favorite outfit. July Fourth is a no-brainer. Let red, white, and blue be your guide. Just add stars and stripes and maybe some well-timed fireworks. If you wait until the very end of summer, you can catch Grandparent's Day – usually the first Sunday after Labor Day. To embody this holiday theme, simply include the grandparents in your summer family picture. They will be tickled pink!
Photography Tips for Your Summer Family Picture
Plan your outfits in advance.
Coordinating outfits makes for a more cohesive photo. The trick to getting it right is to start with the most difficult person to dress. Build your wardrobe around them. Or, make it easy-breezy with a neutral color palette. Everyone may have khakis and a white shirt in the closet. Note to women: dresses tend to be the most flattering from all angles. Plus, you can play around with a skirt, creating movement and texture in your summer family picture.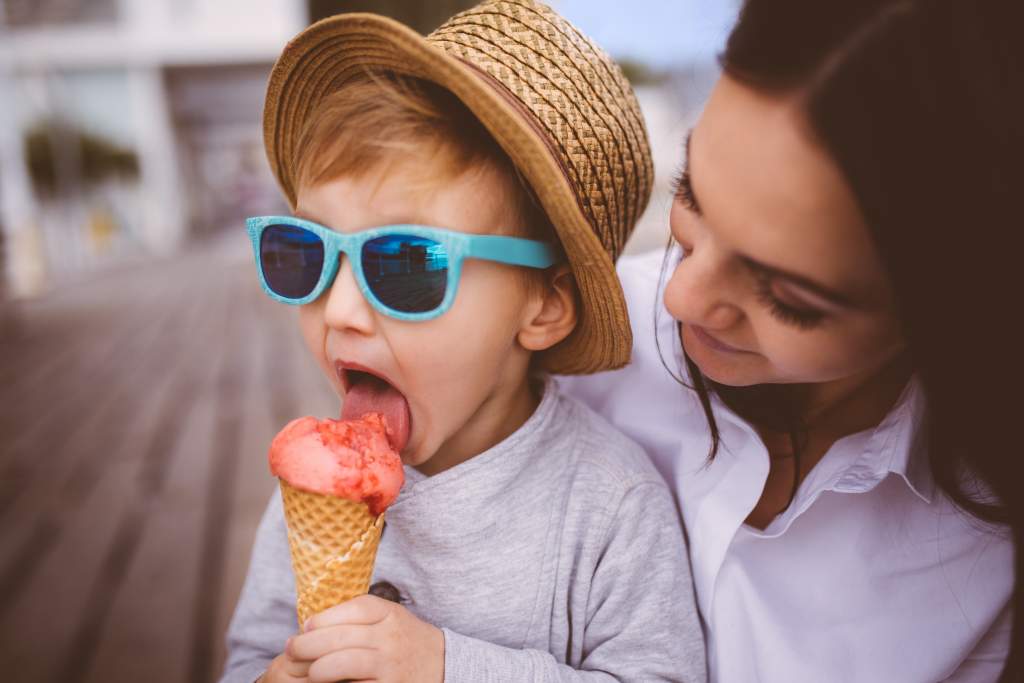 Be ready to beg and bribe.
It's a fact: little ones cannot sit still. Be prepared with treats and trickery. Make faces, make funny noises – whatever you have to do to get those genuine smiles. If food works better, promise them an ice cream cone if they get through the poses. Or, reward them during the shoot and make it part of the memory. Sometimes, the blooper reel has the best photo.
Shoot at the right time.
Natural light is ideal for almost any type of photography. But the most dramatic shots happen during the golden hour. The moment right before sunset creates a warm yellow tone. As a result, you get a more endearing summer family picture.
Turn it into a photo project.
Need another reason to organize summer family pictures? Here's one way that goes a long way. Memories captured during the warmest season of the year can easily be used to create photo gifts for the whole family come holiday time. Using the Motif Photo app, make a calendar with your top 12 favorite shots. Pick one or two for a customized "thinking of you" card for the grandparents. Or put together a multi-page photo book for your own collection. Motif suggests optimal layouts for your photo book design. That leaves you with more time to enjoy summer with the family.