Reading Time: 5 minutes read
Running out of room on the refrigerator door for your child's artwork? Unfortunately, there's limited real estate within your home for these creations. It's especially difficult because some pieces may be fairly impressive works of art. The thought of throwing them away breaks your heart. It might even break theirs. Your children's creations deserve more than a cardboard box or even worse. Put their creative efforts into an art photo book.
3 Ways to Display Children's Artwork in a Photo Book
Every photo book has a focus. For some, it's a compilation of fun wedding photos. For others, it's a family history photo book. The key is a clear focal point. For this new project, it's your child's artwork. Your first step is to decide on a composition. For a children's art book, there are three basic options. One: focus on the art itself. Two: show progression through the years. Three: take photos of your child with their art.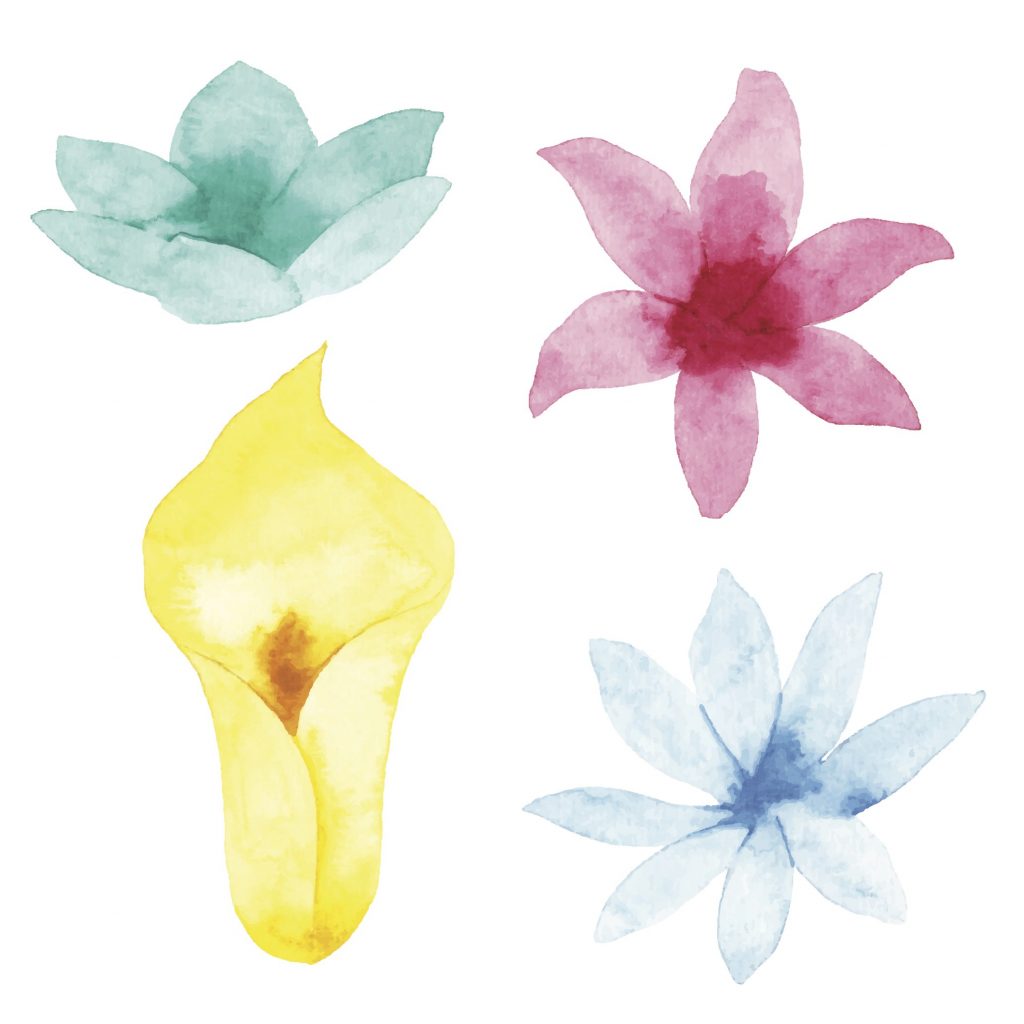 Focus on the art.
The goal of this layout is to display the child's art. Do exactly that. Use this photo book to highlight the art and only the art. Think of it as a portfolio. Each page gets one brilliant masterpiece. Leave room for some text, though. Years from now, you'll appreciate having a title or date stamp to identify the art.
You don't have to stick to one piece per page. If you have a stockpile of creations, make a photo collage. Feature multiple pieces on one page using the photo collage technique. Be sensible with your collages. Group artwork from the same year. Or create a collage theme. For example, group all watercolor flowers in one collage. This will help keep your children's art book focused and organized.
Show their progression.
Children grow up quickly. Their art skills do, too. One day, they're drawing stick figures. The next, they're adding denim jeans and dimples. Show this progression through the pages of your photo book. How it's laid out depends on the number of pieces you have. A dozen works of art over a one-year span is enough to start. Simply arrange the art in the order it was created. Make the first page the earliest piece or pieces. That way your children's art book culminates with their most impressive creation to date.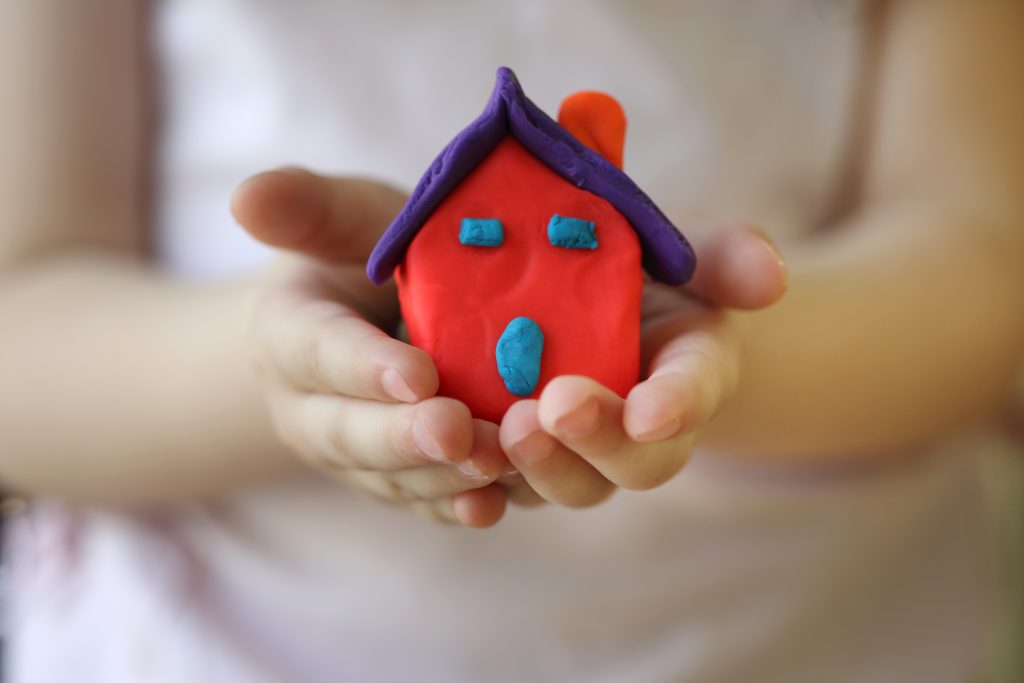 Feature the artist.
If you're looking for a more casual photo book, this is your best bet. This theme is achieved by including candid photos of your child actually making their artwork. There are plenty of unique photo ideas for children. For this style of photo book consider playful poses. Take the opportunity to get artsy with your photos. Art is the focus, after all. This could be a closeup of their tiny hands holding their work of art. It could be a black-and-white photo of the child painting at their easel. Incorporate these shots with pages focused on the art itself. Variety is key.
Remember, it's a photo book for children! Let your imagination run as wild as theirs. Think about the child's interests, idols, and inspirations. What motivated them to create these works of art? Use that information to create cohesion throughout the book.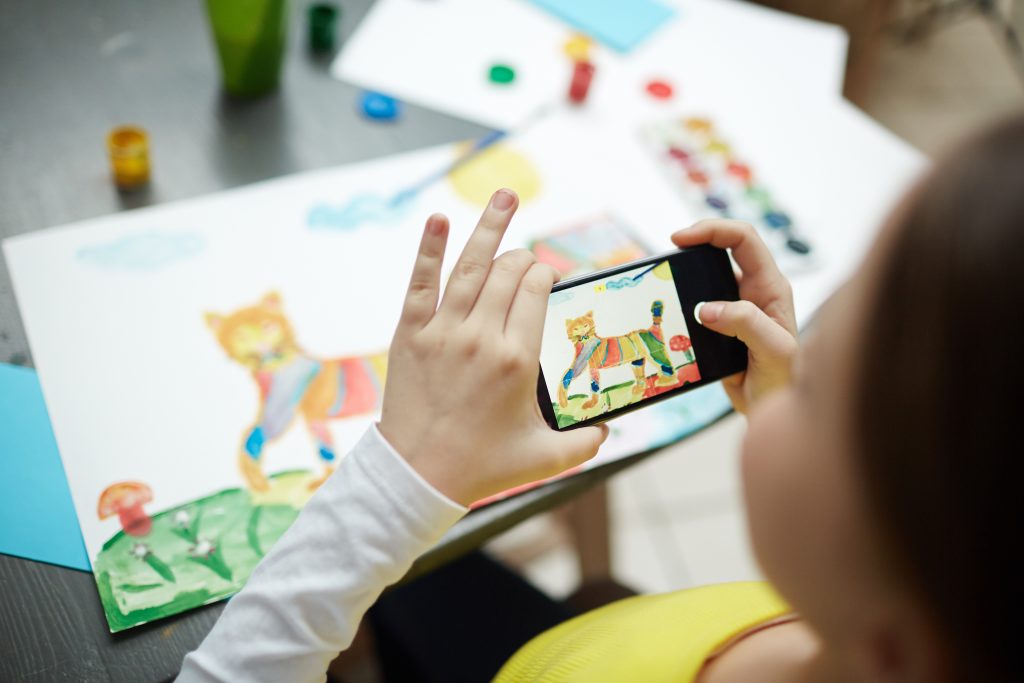 How to Photograph Your Children's Artwork for Display
The next step is an important one. To display children's artwork in a book, you must photograph the art. Photographing artwork is like taking a photo of a photo. It can be tricky. Follow these steps to guarantee you get the best shot.
1. Find a spot with natural light: Set up by a large window or sliding glass doors. Even skylights in the bathroom are a great source of natural light.
2. Use a neutral background: New white poster board works perfectly. It's also economical and easy to find.
3. Step on a stool: It's important to get an overhead shot of the art. This offers the best angle to display children's artwork in a photo book. To nail the overhead, get some height. Standing on a chair or stool should be enough.
4. Touch up: At a minimum, your photos will need to be cropped. You might also touch them up with filters, brightness, or saturation. Learn how to edit photos on an iPhone. This will go a long way towards creating a quality photo book.
5. File away: Save all the images to a specific photo album on your iPhone or Mac computer. With everything in one place, it's easier to design your art photo book. Back up the files on an external hard drive as well. It's better to be safe than sorry.
6. Recycle or relocate: Your child's artwork has been captured and securely saved. You're now free to dispose of it. Recycle whenever possible. Or simply relocate to a dedicated storage bin.

Create your photobook.
Download the Motif app to create your art photo book. Motif directly integrates with Photos on MacOS and the images on your iPhone/iPad in iOS. After downloading the app, simply select an album or memory to get started. If you're new to Motif, follow these tips to create your first photo book. Rest assured, Motif makes the design process a breeze. It's so easy, you might create a new photo book every year.