Reading Time: 5 minutes read
When done right, tablescape photography is gorgeous. A masterful tablescape combines qualities like order, warmth, delight, and exuberance in a single frame.

As anybody who's tried it can tell you, tablescape photography is an art. And as with any artistic endeavor, it takes work, practice, a pinch of playfulness, and a willingness to experiment and develop a unique style that's all your own.
To help you get started, we've gathered our favorite tablescape photography tips.

Have a center subject

Your center subject doesn't have to be the focal point of every shot, but having one will tie your collection of images together. It's also helpful when designing a photo book, as it provides a ready-made motif (pun!) to work with.

Your center subject will likely be your centerpiece. Popular centerpieces include floral arrangements, candle votives, a tiered stand, or a BYOC (build your own centerpiece). But just because the centerpiece is usually the center subject, doesn't mean it has to be. Get creative, consider the celebration, and find a center subject that works for you.

The rule of three colors

White is always elegant, but a tablescape of pure white can feel a bit sterile. This can be true for any color, so we follow a rule of three. Vary your tablescape's palette with three complementary colors. The colors you choose will depend on your tastes, the celebration, and the time of year.
With that said, there are always exceptions to rule. Going full-on motley can be charming under the right circumstances and with a dash of artistic flair.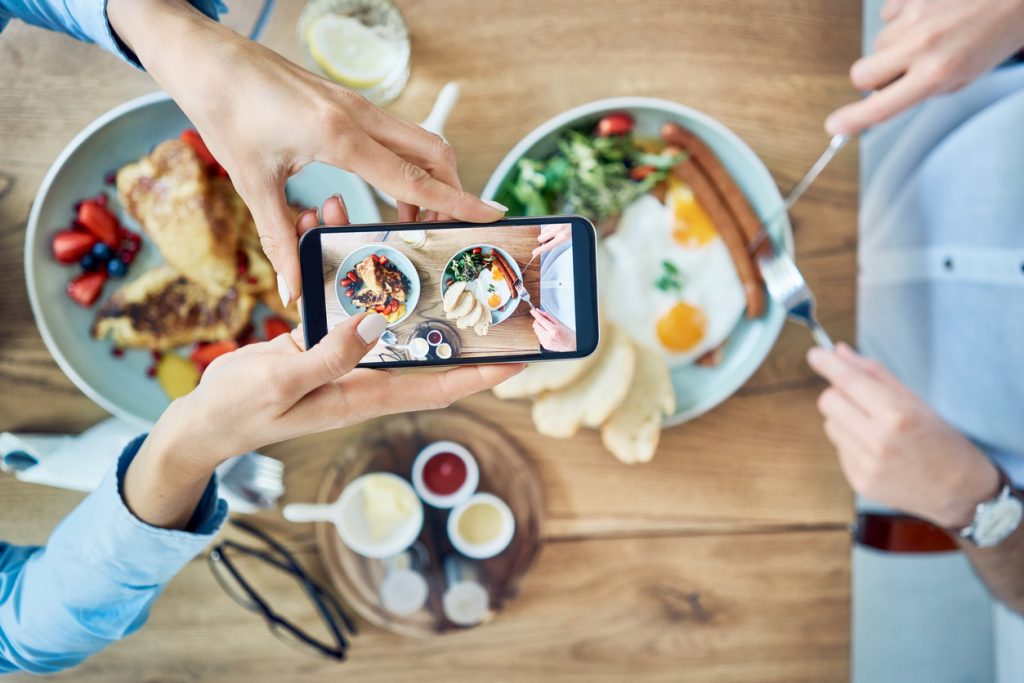 Plan your meal visually

Your food and how you serve it will play into tablescape's theme. Do you want finger food and small dishes for a high-tea vibe? Perhaps a rustic farm-to-table feel with pioneer-style serving ware?

There are color combinations to consider, too. One example—a dessert-focused tablescape featuring fresh strawberries would pair wonderfully with an arrangement of red and white alstroemerias and a pure white tablecloth.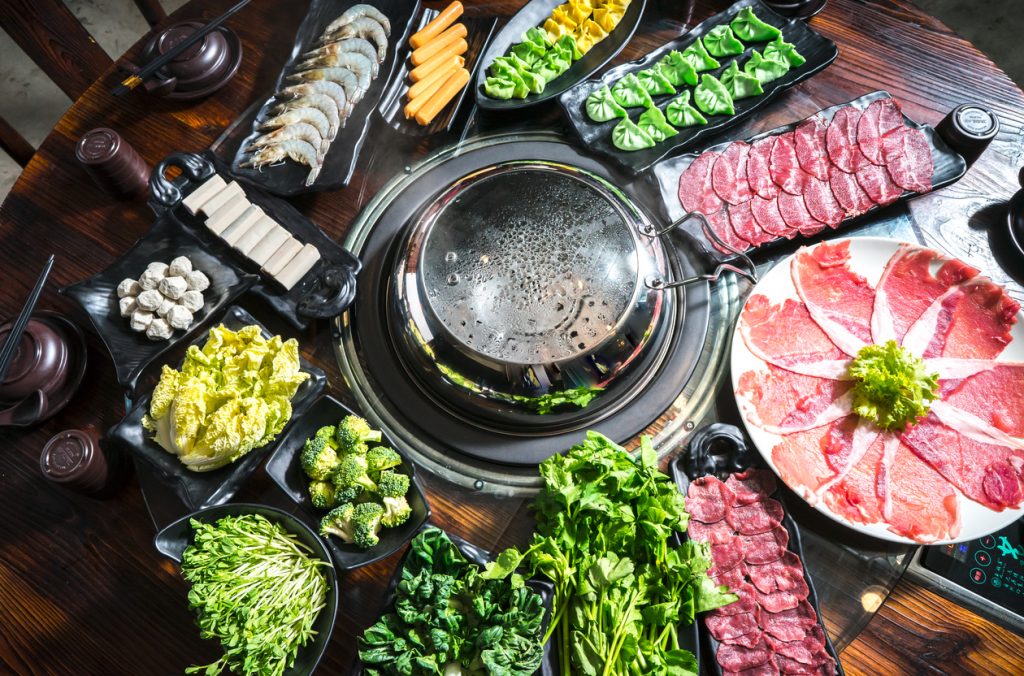 Use natural light

Our next tablescape photography tip is to turn off the flash, and take advantage of natural light instead. If you're inside, let in as much natural light as possible and try to diffuse it throughout the area. Sheer curtains can help here.
If your tablescape is outside, do your best with what nature provides. Clouds diffuse sunlight or you can take advantage of sun-blocking objects, like the dappled light streaming through a canopy. Another option is to plan your photography for certain times of the day, like the golden hour or the blue hour.

Pull back

Step back and take in the whole scene: the chairs, the center subject, the dining ware, and the food. These photos will show how every piece complements the other and how they become part of a whole composition. When taking these full shots, it's not a bad idea to preview them to make sure background clutter is well and truly gone.

And then get in close

After your full shots, move in for some detailed pictures of the individual pieces. If you have a floral arrangement, snap a photo from a bee's-eye view. Settle the camera so the preserves jar streams colored light. When your guests arrive, try to grab a picture that focuses on their hands interacting with your tablescape.

Experiment with angles

Our natural inclination is to approach our photography as we approach the table. Head on. But the camera can offer new and interesting perspectives. Go in high to see how the spread looks from above. A lower angle can give a child's perspective. Angles offer some artistic shots, too, such as a profile reflecting off a piece of dining ware.

Before, during, and after shots

You'll want to capture some before shots when everything is crisp, clean, and tidy. These will present your tablescape vision. But we like to think of the tablescape as a living subject, and to document its vivacity, you should take pictures during and after the festivities.

Catch those moments when friends and family are enjoying your hard work. While crumbs and dishes typically indicate a need to clean, from the correct angle, they can add a sense of fulfillment from a much-relished meal.

During and after photos, in particular, make unique and memorable cards for your next get-together invitations.

How to edit your photos

If your living tablescape presents challenges, you can touch up those less-than-stellar-photos with some post-process editing. Add motion blur to up the energy, saturate the colors to make them pop, and if someone's outfit clashes with your palette choices, there's always a black-and-white filter.

The people enjoying your tablescape

In presenting our vision of the tablescape, we can sometimes get a bit obsessed with, well, the tablescape. As gorgeous as it will be, the reason we go through the trouble is to gather loved ones around it. We want to share laughter, stories, and memories with them, and a pleasant tablescape is the perfect hub for these moments. Tablescape photography is an art, but it's also a way to capture these precious memories so we can preserve them for years to come.