Reading Time: 4 minutes read
There's no feeling in the world like the one that comes with falling head-over-heels in love with "your person." And everyone's love story is unique, from the details of where and how they met and their first words to each other, to their first date, turning point, and all the in-between stories from then to now.

A great way to tell such a unique story is to create a personalized romantic photo book. Not sure where to start? We have a few ideas.

1. Visualize your stories
Your romantic photo book should represent your one-of-a-kind experience falling in love. Think about what type of story you want to tell. Do you want it filled with classic selfies and posed photos? Will it show your quirky side and goofy moments? Do you want to put together something elegant and classically romantic? Or do you want to combine various styles of storytelling cohesively?
This type of decision will affect every component of your photo book, so having an idea in your head before you jump in will make the subsequent decisions easier.

2. Choose what you would like to include in your romantic photo book
Since this book is the story of you, you may need to do some up-front sorting through your pictures so you have a great selection of all the representative moments that you would like to include. The good news is that Motif's advanced technology can analyze and recommend the best photos based on factors such as clarity, focus, orientation, and more, taking some of the tough decisions off your plate. In most cases, simply popping every representative photo of you two and your story in one MacOS Photos folder will do the trick. Then, right-click the folder and send it to Motif to auto start your photo book design.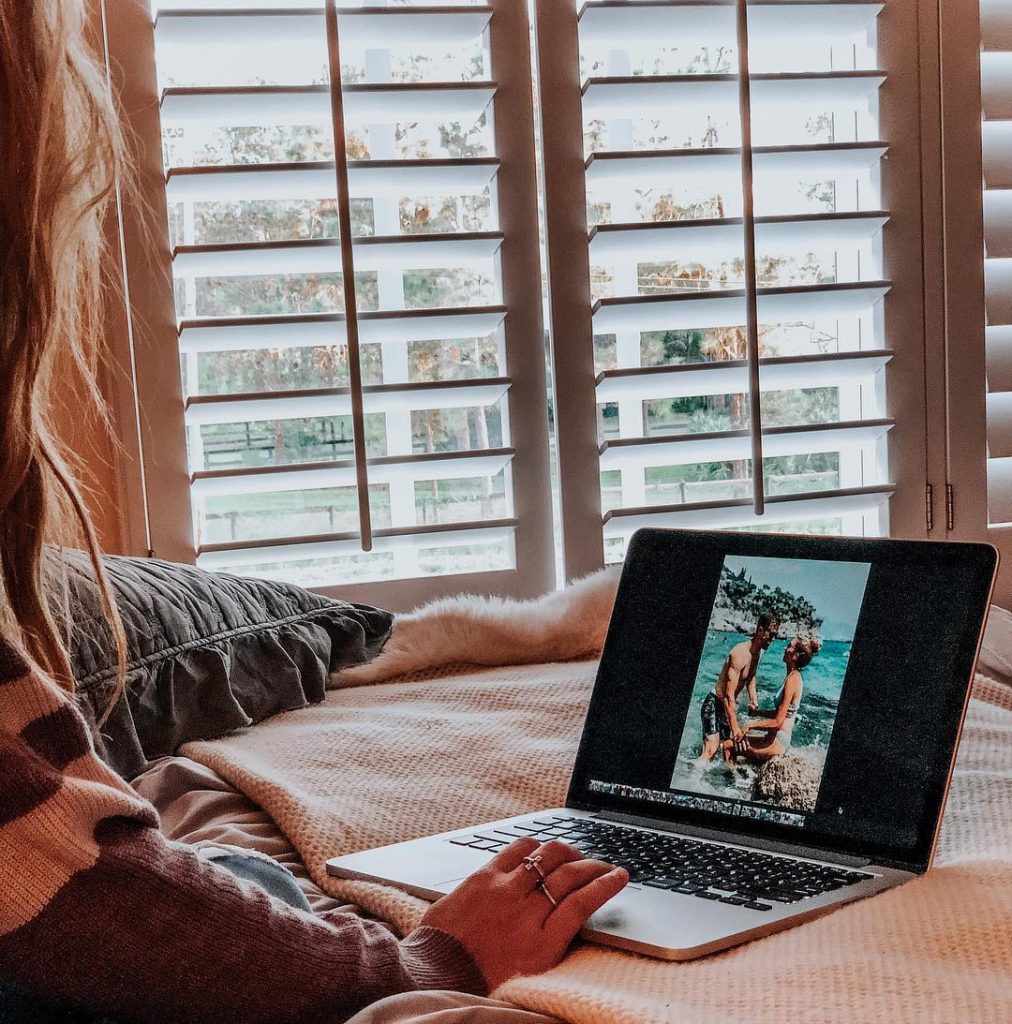 3. Set your theme
They say don't judge a book by its cover…but sometimes, we must. Your romantic photo book falls into the latter. Use your visualization to determine which Motif styling options best fit your story. Motif offers hardcover and softcover options; deciding on which is your first big choice. Motif also offers a variety of themes that carry through your photo book pages and give your book a defined and cohesive look and feel.

For example, a solid white theme will give your book a modern, clean, minimalist feel. A more colorful theme, such as Color Wash, can add fun, whimsy, and warmth.


4. Make your story your own
Motif's autoflow option evaluates your photos and places them in professionally-designed layouts, creating your story in just moments. However, while a picture is worth a thousand words, in this case, you may want to add some actual words.

Motif's responsive design allows you to add text blocks to any page, resizing and shifting the photo layouts automatically to incorporate the design changes and additional material. Take some time to add captions on notable moments, giving your romantic photo book extra character and personalization.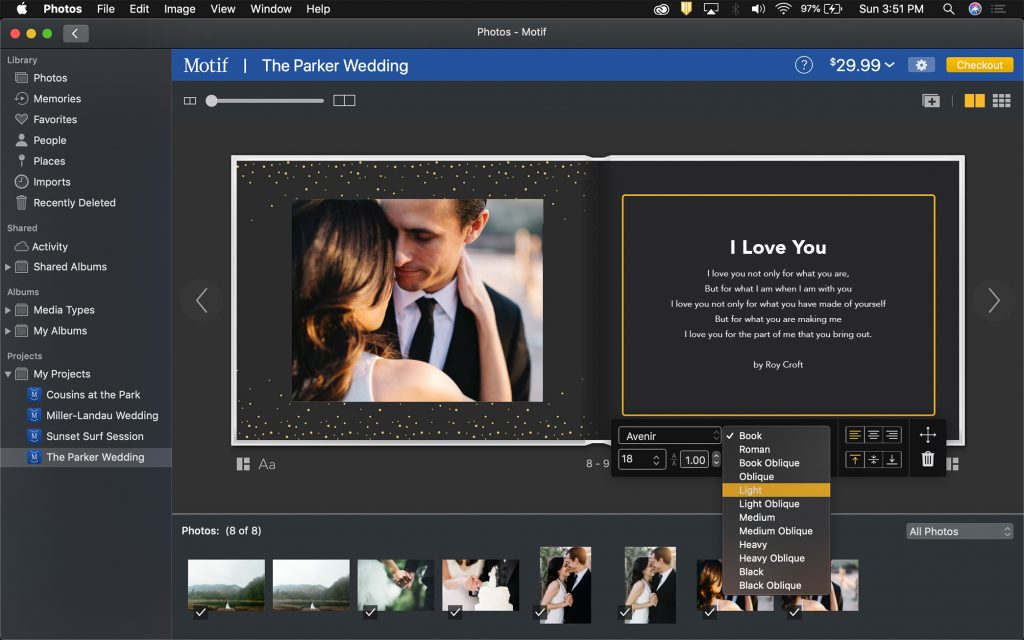 5. Print your perfect story
When every page and element of your story is perfect, it's time to bring it to life. As one of Apple's leading printing partners for over a decade, Motif prints your story on top quality papers with lasting inks that will stand the test of time, while you continue to write the rest of your story. Simply send your romantic photo book to checkout and wait for it to arrive at your door, ready to be loved.

Need some inspiration to get started? Check out how other Motif users are bringing their stories to life!