Reading Time: 5 minutes read
Since its launch in 2010, Instagram has been the preferred social media platform for sharing photos. You probably have hundreds, if not thousands, of memories posted. While this digital collection is convenient, there is a downside. The more images you post, the farther your memories get pushed down in your feed and out of sight. This doesn't mean you should stop posting. Instead, use your Instagram pictures to make a square photo book. A tangible album brings your best social moments to the forefront. Plus, custom photo books make the perfect gift for friends and family.
Here's the why, what, and how of creating an Instagram-inspired square photo book.
Why Do Instagram Photos Make a Great Square Photo Book?
Square photo books and Instagram photos are a match made in heaven. The Instagram platform automatically orients your photos to be square on your Instagram page. A format best suited for a square photo book. Of course, that's not the only reason to use social media pictures in a photo book.
If a photo is good enough for "the 'Gram", it's good enough for a photo book. Photos that make it to Instagram have already met your stringent qualifications. The lighting has to be right, the angle flattering, and the composition eye-catching. Your standards are high meaning these photos are some of your best. You've most likely used Instagram's or your favorite photo editing apps. These images are already crisp and polished.
Your Instagram photos tell a story. There's a sequence of events, a particular motif, or an important message behind your feed. This kind of organization easily transfers to a photo book.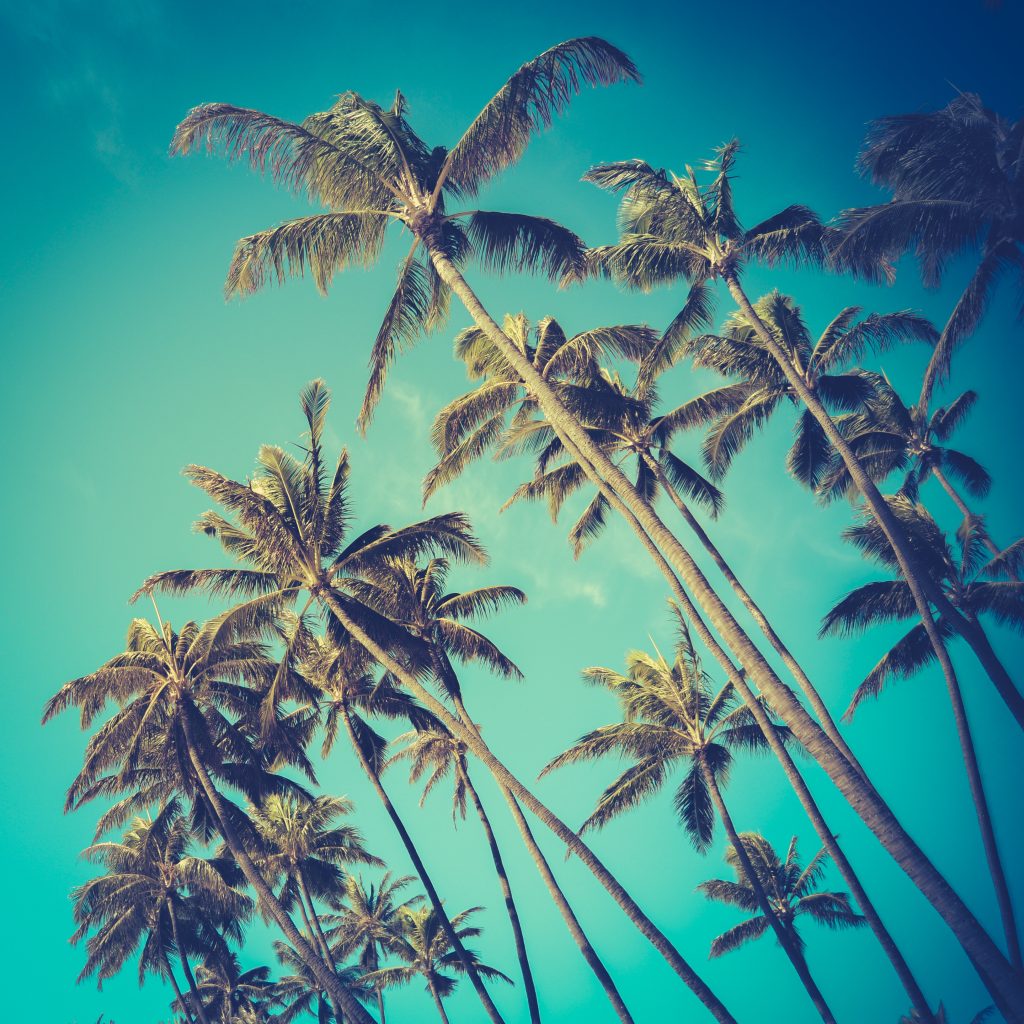 What Should I Include in My Square Photo Book?
Your feed may have thousands of photos. Select ones that have a common thread. Your photos might have a common subject, a common background, or a common style. The type of thread doesn't matter as long as it's recognizable.
Consider your Instagram evolution. Early on, you may not have bothered editing or using filters. As your Instagram savvy grew, you adopted more modern photography skills. To keep your photo book cohesive, use photos from the same Instagram "era."
How Can I Use My Instagram Photos to Make a Square Photo Book?
Once you've selected all the images, creating your best photo book is easy with Motif. The Motif Photos app integrates with macOS for a seamless design experience. Before your square photo book is ready to print, you'll have to properly prep the photos. We'll walk you through the steps necessary to take your memories from Instagram to Photo Book below.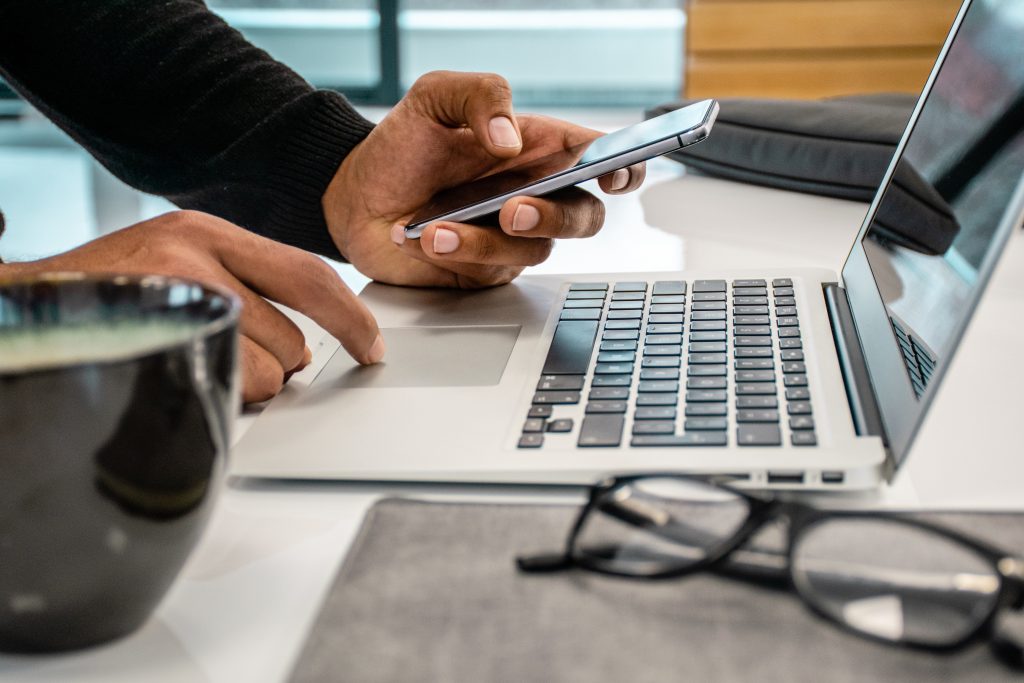 Save – Since posting to Instagram occurs from a mobile device, you likely already have these memories on your iPhone. If not, follow these steps to save each photo:
Open the Instagram app on your mobile device.
Tap the "…" on the upper right corner of the Instagram post.
Select "Copy Link."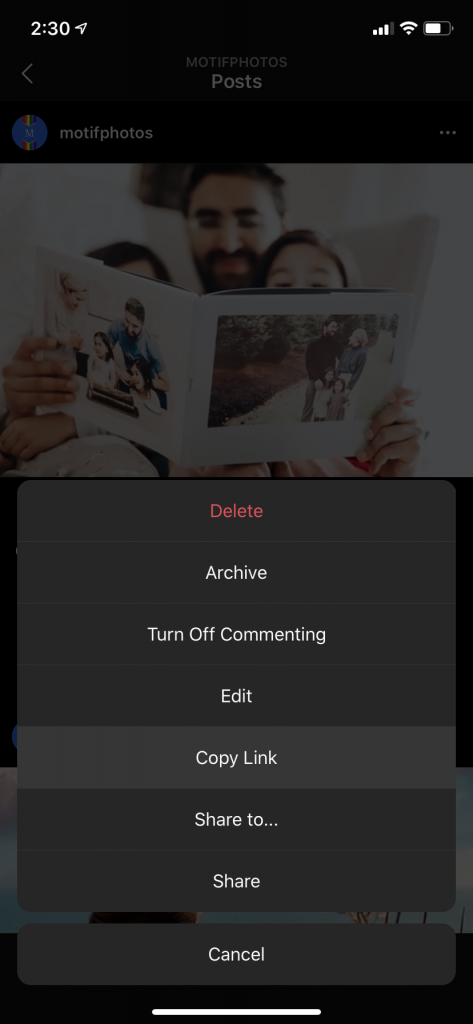 Open your smartphone's browser, hold your cursor, and press "Paste and Go."

Tap and hold the photo. Select "Copy."
Open your Notes app and paste the photo there.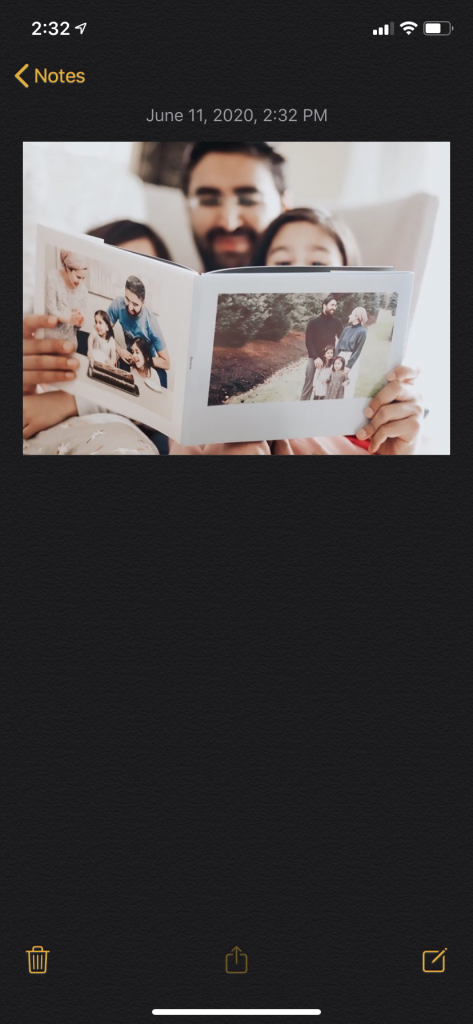 Long press on the photo in the Note
Tap "Add to Photos"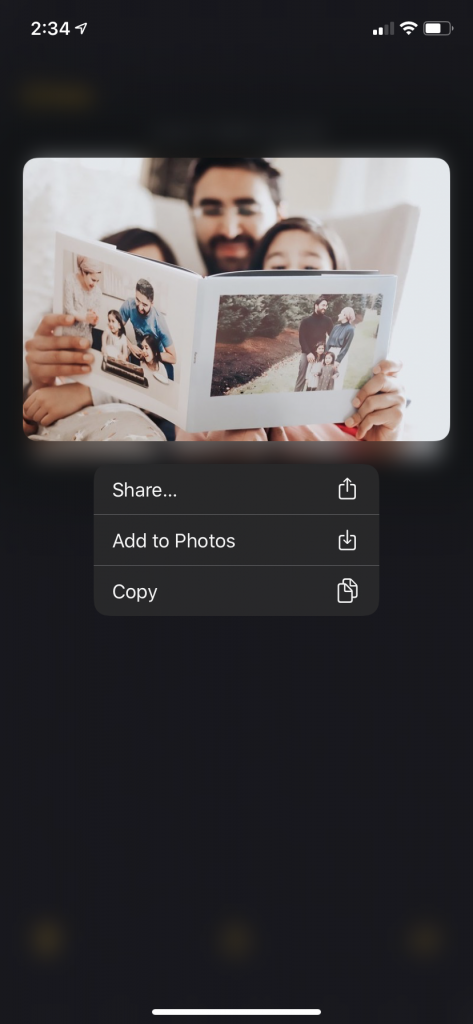 Import – Once you've saved everything, you need to get those photos into the Motif app. For macOS users, importing is quick-and-easy. Simply download the Motif app from the app store. Open your photos on your Mac computer or mobile device. Select your specific album or memory. Then click on the "File" menu and choose "create" and "Motif."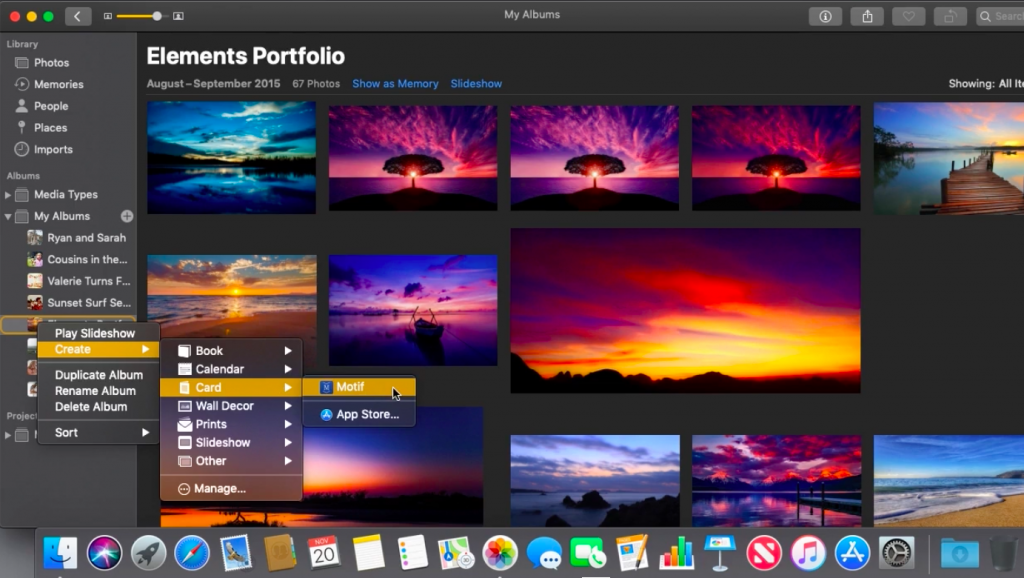 Select a size – There are several common sizes for a square photo book: 8×8 and 10×10. Motif offers both sizes in a hardcover photo book. Softcover photo books are available in the 8×8 size.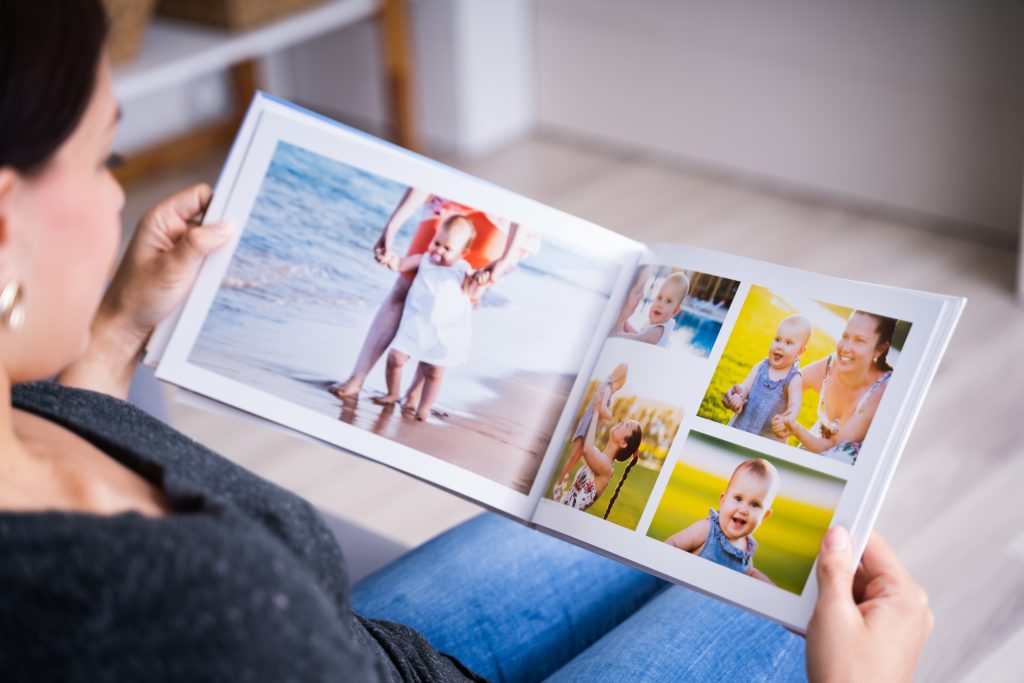 Format – At this point, you're ready to select a photo layout. The Motif Photos app provides many options. Lean on Motif's Autoflow technology for easy design. It groups your photos and auto-selects an optimal layout.
Customize – Your square photo book deserves some personal touch. Change the size or orientation of your photos to fit your style.
Print – Once you're satisfied with the layout and custom touches, send your square photo book to print. Motif uses premium paper for all of its projects. The silk finish and true whiteness ensure your photos look vibrant on the page.
In days, your beautifully crafted, high-quality square photo book will arrive at your door. Instead of scrolling through all your Instagram photos, turn the page to see your very best.