Reading Time: 7 minutes read
If you or someone you know was asked and you or someone you know said yes, congratulations! Someone's getting married! So at some point, there will be a wedding where friends, family and loved ones will gather to bear witness to this union. All those people are going to need to know where to be and when they should be there. Knowing what to write on a wedding invitation is the key to a proper wedding with real live guests in attendance.
Quick Links
What to include on wedding invitation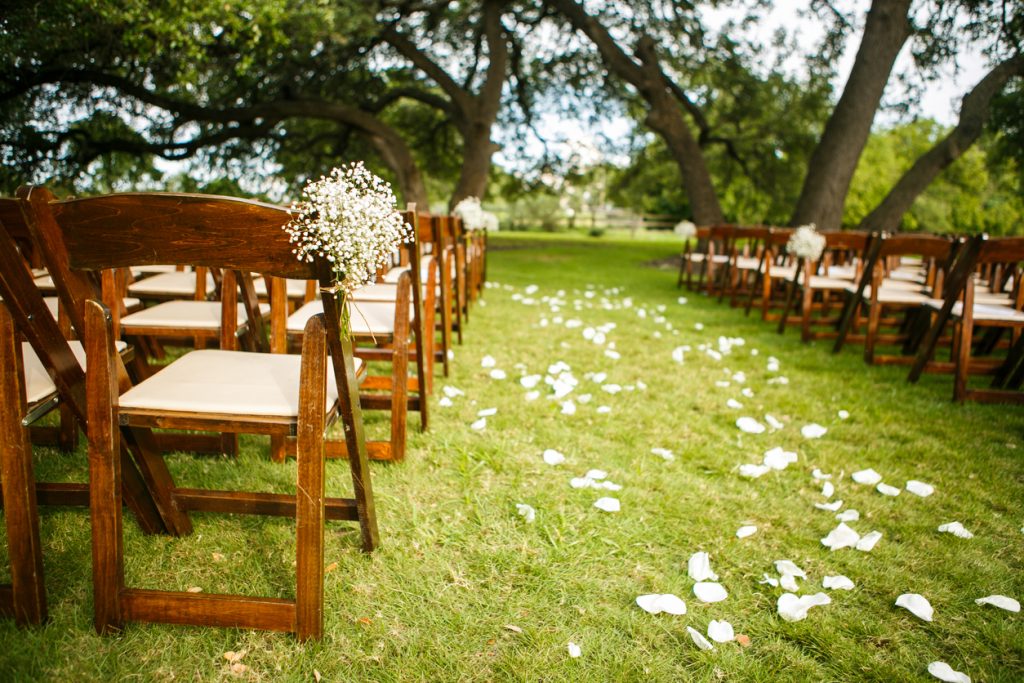 The key to getting all those friends, family, and loved ones to your wedding is a properly worded wedding invitation. This is an invitation you check, double-check, and check again before printing. Because one wrong digit or direction could mean empty seats and a lot of leftover chicken and fish.
In your invitation, be sure to include these basics:
Bride and groom names
Wedding date and time
Location of ceremony and reception if held elsewhere.
Attire requested
Should you want to add more info to your invite, do so with caution. We'll cover more throughout this story.
When to send wedding invitations
The answer to this question depends mostly on the location of the wedding. If it's a local ceremony with a majority of the guests being local as well, invitations should be sent out 8 weeks before the wedding date. This gives your guests ample time to plan and rsvp for the event.
However, if you're planning a destination wedding, those invitations should be sent out 12 weeks before the wedding. A passport isn't something that is created or renewed as quickly as we'd always like.
Also, include a return address on the envelope. If their address is incorrect due to a move, you'll get the invite back and you'll know they didn't receive it. Sure beats a, "I never heard about your wedding," response.
RSVPs on wedding invitations
What the heck does RSVP stand for anyway? Well, the abbreviation RSVP comes from the French phrase répondez s'il vous plaît, which means "please reply." Typically, an RSVP is a separate card that's mailed with the invitation that guests indicate their intent and then mail back. The invitation is something the guest retains as their reminder and for some a keepsake.
Be sure to include an "RSVP by" date on your RSVP cards. When should RSVPs for the wedding be due? That "RSVP by" date should be at least two weeks before your wedding. Your caterer will need that much time to determine an accurate headcount. Include a pre-addressed envelope to mail the reply back. Some RSVPs can be done via email, a phone number, or online. Don't forget to put a stamp on the return envelope.
What should the wedding invitations look like
Since it's your wedding, your wedding invitations should look like you want them to. However, whatever your design is, it's important that whatever information you're trying to convey is clearly visible. A really cool design that makes the date and time hard to read becomes very uncool to your potential guests. Companies like Motif let you print cards and include photos of your own like engagement photos.
How do you define the dress code for your wedding on the invitations
Communicating the dress code for your wedding can be made by identifying the specific code or a range. For example, if it's a casual attire ceremony, guests can look up casual wedding attire online and get a good idea of what that encompasses. If it's black tie optional to semi-formal, your guests will know. Whatever the dress code, it should ultimately match the formalness of the bride and groom.
How soon should wedding thank you cards be sent out
Ideally, wedding thank you cards should be sent within 3 months after getting home from your honeymoon for gifts received on your wedding day. If gifts were sent to you before your wedding, you have a two-week window. It's just good manners to let them know you received your gift.
What should not be included in a wedding invitation
Most experts agree putting registry info on your wedding invitation is a no-no. That can be included on an information insert or a wedding website. It also cannot be stressed enough that incorrect information should be avoided at all costs. So, proof those invites before printing.
Do you need to give all guests a plus one
If cost is an issue you certainly don't have to give every single guest a plus-one. The unmarried or not in a serious relationship are acceptable to extend a solo invite. Most people will understand that without "and guest" or another name on the invitation, they can't bring a guest.
If you find that nearly everyone attending will be coupled up, you could extend a plus-one invitation to your few single friends and family members.
Can you invite some guests to the reception only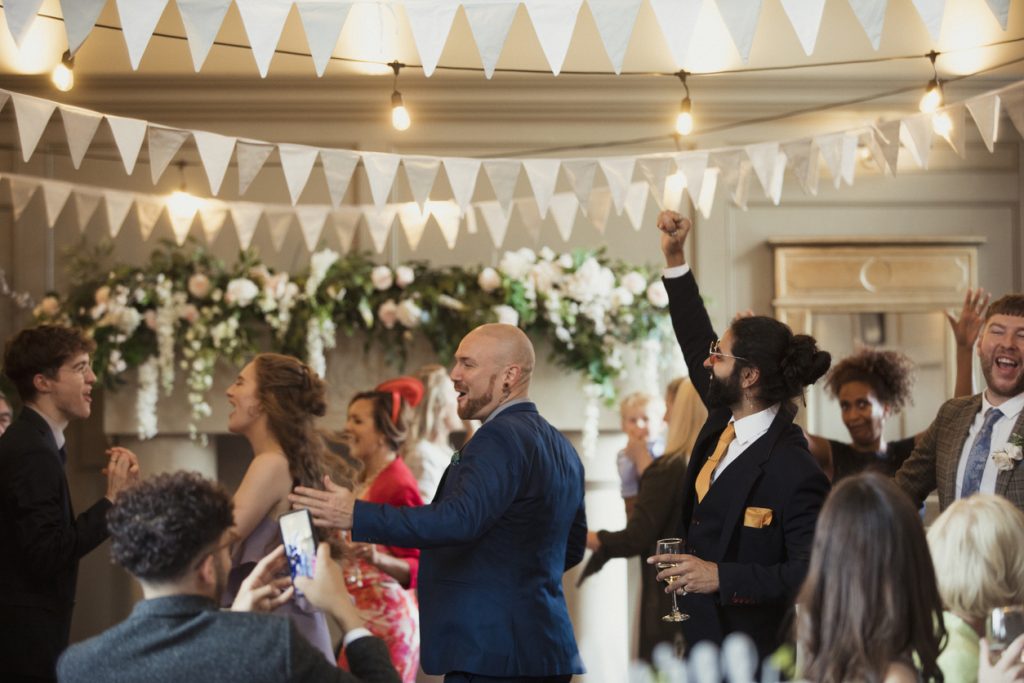 Intimate wedding ceremonies followed by a larger reception is becoming increasingly popular. That being said, keeping your ceremony guest list small and inviting additional guests to the reception only is acceptable. Your invitation wording should be clear so everyone knows what to expect.
Create your wedding invitations with Motif
With all this wedding invitation info, your personalized wedding invitations, save the date and thank you cards are only a click or tap away. Simply download the free Motif app to your Mac laptop/desktop, iPhone or iPad. You can start those cards without having to purchase anything. Buy your creation if you like. But by all means, please give this option a try.
On your Mac laptop or desktop, open Photos and select the photo or memory you'd like to create your wedding invites with. Right-click or in the File menu select Create then the Card, and then Motif.
On your iPhone/iPad, simply open the Motif app and then select New in the upper right corner, then choose the product Card.
Motif then springs into motion and magically places all your photos into your selected card format. Then, customize it with text, color, themes, and patterns. You'll be surprised how easy it is.
Bring your best photos to life with Motif.
Experience how easy creating personalized photo projects is with Motif. Our photo project app seamlessly works with Apple Photos in macOS and iOS. We do all the complicated stuff leaving the fun creative freedom to you.