Reading Time: 7 minutes read
In this digital age, it's easy to store photos on your phone or computer instead of printing them. This saves trees, but does it save memories? Consider creating a beautiful coffee table photo book to preserve specific moments in time that you can relive any time you're sitting in your living room, cup of coffee optional!
There's simply nothing sweeter than coming home from a long day's work, and pulling out a photo book to remind yourself of the people, places, and things that have inspired joy. It makes that daily grind more bearable.
If you think of coffee table books simply as collections of famous works of art, you might be selling yourself short as a creator in your own right. Whether it's sold in a museum gift shop or created from the "favorites" folder on your iPhone or Mac, a coffee table book is an artistic expression.
Take a look at some of these coffee table photo book ideas to help transport you and your family to your happiest memories.
Wedding Coffee Table Photo Book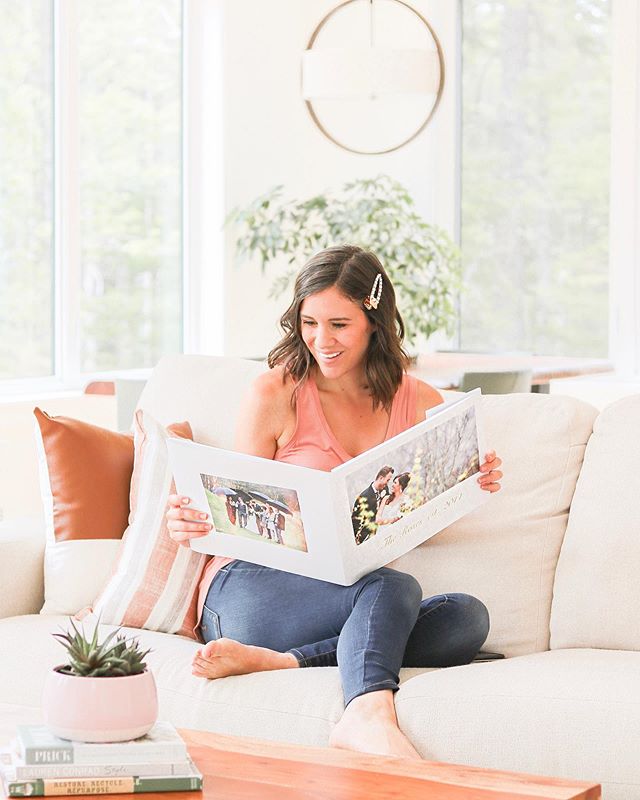 A wedding takes months or even years of preparation, and then the moment is gone in an instant. Thankfully, photographs can capture the beauty of your romantic moments forever.
Creating a coffee table photo book focusing on you and your spouse's wedding and honeymoon is what our photo books are made for. The wedding party likely will spend most of your wedding day greeting and visiting numerous guests, and very little time to bask in the beauty of the moment. A photo booklet of the highlights is the perfect way to savor those details that might have slipped your notice on the big day.
Whether it's a staycation or a journey to an exotic destination, the honeymoon is also a period you'll want to freeze in time to revisit later. It's not just an opportunity for gorgeous travel photography; it's a moment to celebrate the love, optimism and adventure you are experiencing with that irreplaceable someone in your life.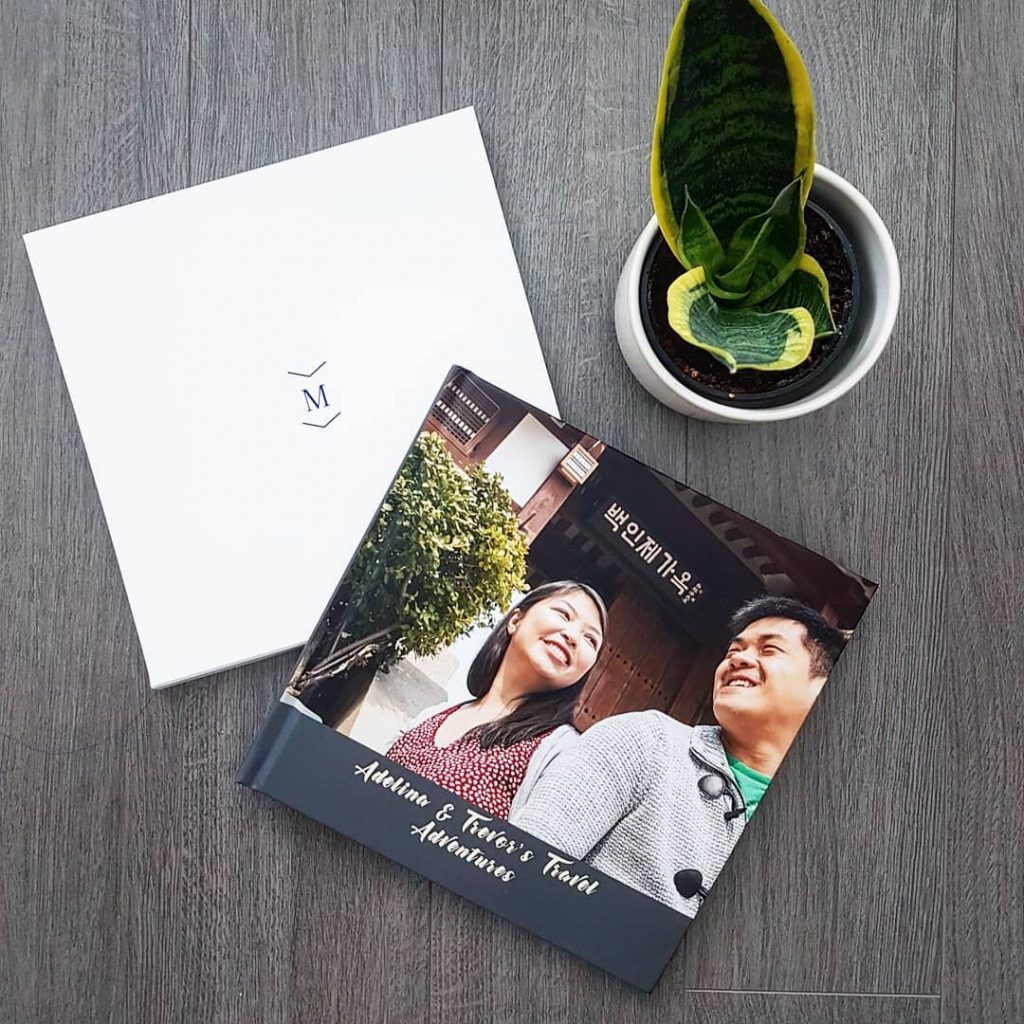 By cataloging these precious days in a wedding photo book, you and your spouse will be able to revisit the past with the flip of a page. By cataloging these precious days in a photo book, you and your spouse will be able to revisit the past with the flip of a page. Nothing stirs up memories like the images of days gone by. You'll be able to see those precious times for what they were, and compare to how far you've come on life's journey. And perhaps one day, a little child's hands will be turning the pages of your coffee table book, too.

Motif makes the process simple with its autoflow technology that lives within your MacOS. This intuitive workflow technology automatically sorts through your images and organizes photo projects by similarities such as image subjects or location. It'll even choose the best images among duplicates and optimize any centering or cropping that's necessary.
Family Vacation Photo Book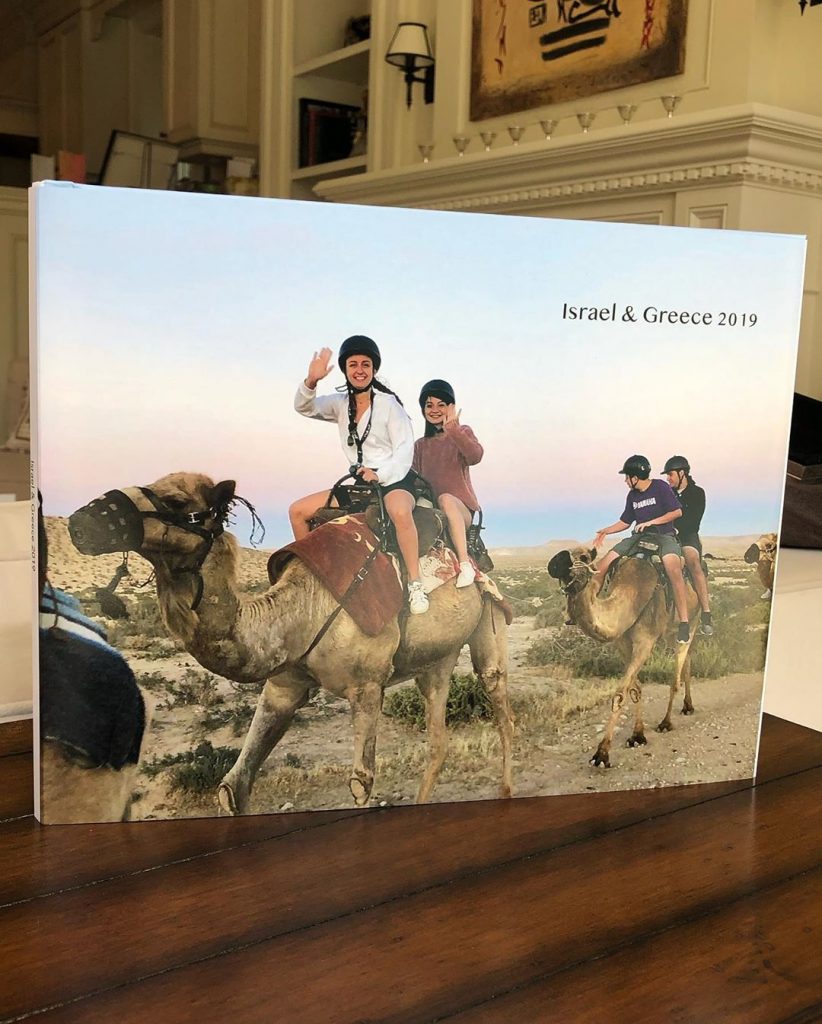 A family vacation coffee table photo book is another opportunity to capture extraordinary moments in time. So much of family life is about the daily grind of homework, birthday parties, orthodontist visits and breaking up arguments about whose turn it is to empty the dishwasher. A vacation is a unique opportunity to experience a destination for the first time together as a family, or to revisit a vacation home or other favorite recurring gathering spot. Photos of your travels not only creates an opportunity for the parents to remember, but for young ones to recall memories that otherwise would be hazy.

Photograph rare sites, exotic dishes, or the splendid scenic views, along with children posed in front of monuments and candids of the family cavorting on the beach. That way, even if you can't take the time to journey back, you'll always have that memory set in stone for your family to see.

Your family can even spice up a family vacation photo book by adding imagery of souvenirs. Including scans of travel tickets, foreign pamphlets, brochures, and menus. Having tangible items in addition to that visual memory will allow you to savor those once-in-a-lifetime experiences. Motif features a variety of patterns and design themes, so you're sure to find something suitable to encompass each special moment.
Travel Photo Books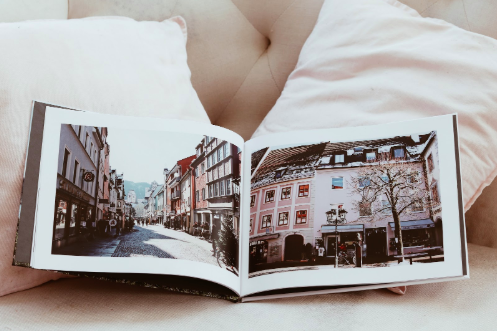 A coffee table book is a great way to preserve the memories of a family vacation, but it's also a brilliant idea for any vacation, even if you traveled solo. A photo book that casts the destination as the starring character might be more focused on the unique scenes of your journey than Aunt Sally posing in front of the Grand Canyon, though. When you journey to foreign places, you'll encounter incredible architecture, stunning artwork, jaw-dropping vistas, and so much more. Transform those amazing moments into a book that you can flip through when you're back at home, sweet home, whenever you've got the wanderlust blues.

Creating a travel photo book has never been easier than it is when using the Motif. Our intelligent image selection automatically analyzes photos from that location and uses the highest-quality photos to seamlessly tell the story of your travels. It will also optimize your photos for quality, and remove photos that are too similar.

Trips to far-flung locations require a lot of planning and saving, and unfortunately go by in the blink of an eye. Treat your life's journeys with the respect they deserve by creating a specialized photo book. This way, your travels will always be waiting for you on your coffee table to transport you back to that specific moment in time.
A Coffee Table Photo Book of Your Kids Growing Up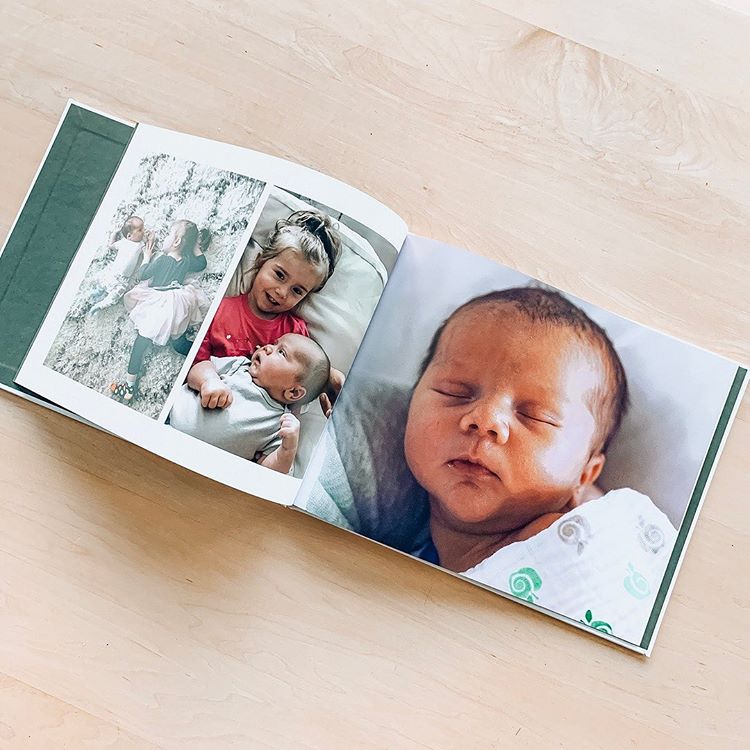 Printing photography is about memorializing the beauty of that which is lost in an instant. And what passes more quickly than childhood? In one moment you're changing diapers, the next they're off to college. Time waits for no one, and that's why preserving each moment in photographs is your bridge to your best memories.

With a photo book on display of your children, you can look back at the moment you brought your child home. You'll revisit every birthday, the first day of school, their first dance, and every milestone until they leave home. It's easy to create captions for special moments with the Motif app as well. Just select a font and start writing your own narrative to complement the stories that lie within your photographic memories.

You'll even allow your children an opportunity to look back on times they may not remember. You and your family can grow together even closer by appreciating the great times you've had. A photo book of childhood memories is also a great gift for grandparents—and when your not-so-little-one gets engaged, it's a sweet memento for the spouse-to-be.
Photo Books by Motif
The greatest part about your coffee table photo book is that it can capture any moments you'd like. Whether it be anniversaries, celebrations, holidays, or everyday moments that brought everyone together, those memories will always endure through photos. Motif has been a leader in the printing business since its fruition in 1864. With our friendly partnership with Apple, we've successfully captured your unique stories and memories in over 75 million customized photo books. Let your family's story be the next one that gets told.
A custom photo book isn't just a portfolio, but the closest thing we have to a doorway through time. There's no time like the present to create your doorway to the best memories of the past today with Motif.