Reading Time: 6 minutes read
Nine months is a sliver of time. When you're pregnant, every day is meaningful. You're creating life. This phase deserves to be documented.

Whether you're a first-time mom or expecting your third child, it's never too late to create a pregnancy memory book. This collection of photos, feelings, and notes is a prized possession that you and your family cherish forever.

Why a Pregnancy Memory Book is the "Mother" of All Photo Albums
A pregnancy photo album is a wonderful way to celebrate those milestones throughout this exciting time. From revealing a positive pregnancy test to your loved ones to purchasing your first pair of tiny baby shoes, a quick snapshot can bring a world of memories to life. Now it goes without saying that pregnancy can look different for every individual, so let Motif help you build a collection of heart warming moments that are tailor made to you.
Documenting your pregnancy in a photo book allows you to lovingly look back on each special moment either by yourself or with your family and friends. This beautiful memory book isn't just a coffee-table accessory; you can use it to reflect on the experience, to compare notes between pregnancies, get insight into your children's personalities, or to simply bring a smile to your face. Some days, that's all a mother really needs.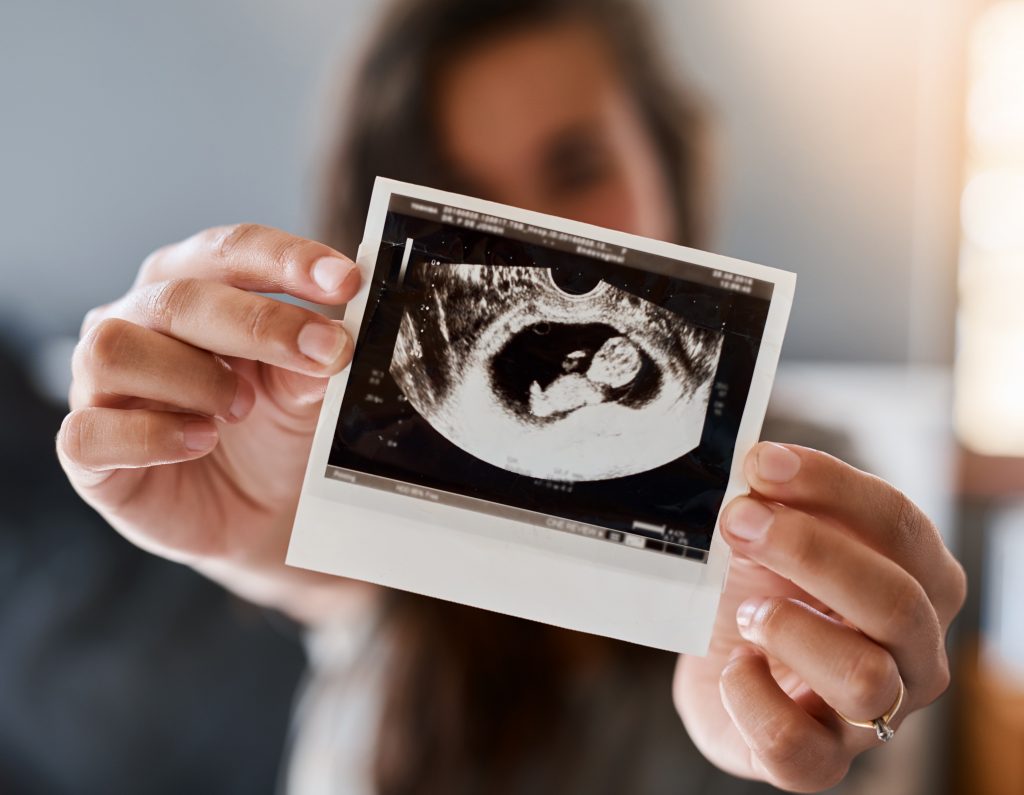 Photography Tips for Your Pregnancy Memory Book
There are plenty of types of pregnancy progression photoshoots and ways you can capture this exciting journey.. To ensure your pregnancy memory book is a reflection of you and your taste, we have a few tips to help you create a totally unique photo book.
Choose your frequency and timing
Taking weekly photos is a great way to track your baby's development. However, if the prospect of 40 photo sessions sounds overwhelming, one quality shot each month is a great middle ground That will give you nine total photos to form an even 3×3 grid. If your body is changing drastically from week-to-week, you can always increase the frequency depending on how you feel.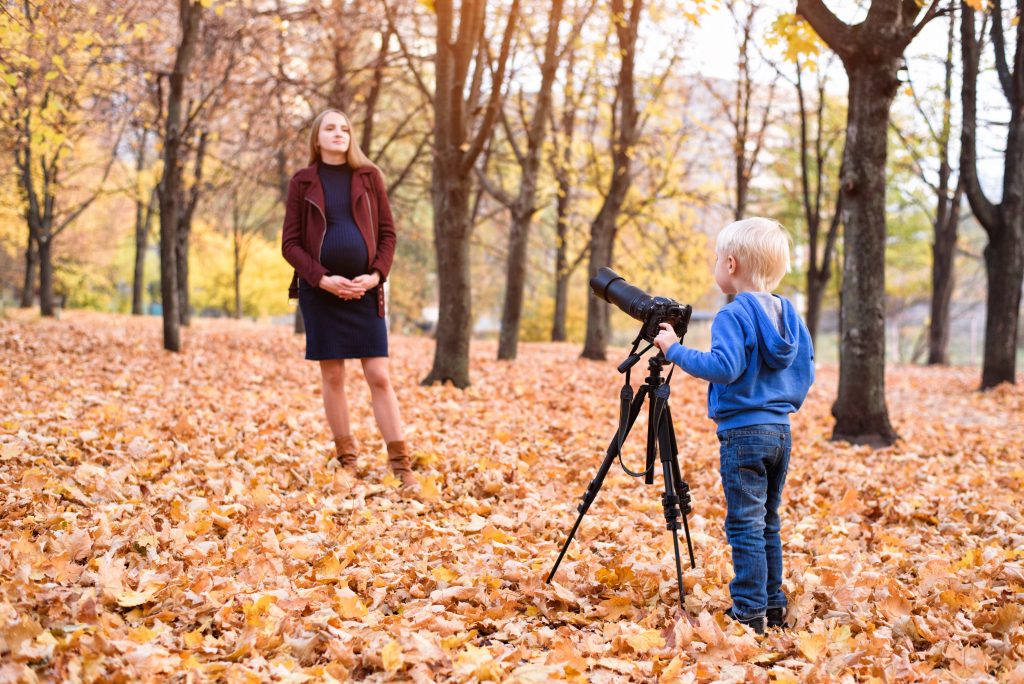 Choose your photoshoot location
You do not need to hire a professional photographer and drive to an idyllic field with sunflowers. Selecting a location can be as simple as finding a spot in your house that receives a lot of natural light. For the best lighting, take your photos in the morning hours or right before the sun sets at night to make the most of glowy golden hour. Ideally, set up your photoshoots at the same time of day.
Wear the same clothes
If you want to try and keep your progression photos consistent wearing the same outfit for each photo will make it easier to see the changes over time. Keep the focus on your changing bump instead of your clothing. To ensure you feel as confident and comfortable as possible, consider clothes that you can grow into throughout the course of your pregnancy.  
Turn to the side
Even though these may not be formal photos, you can lean on  maternity portrait photography tips when you're looking for  posing inspiration. Turn to the side about 45 degrees this angle showcases the size of the bump without losing your naturally beautiful curves.

Whether you choose to look at the camera or not is up to you. Some women prefer to gaze lovingly at their bump. Others look away from or directly at the camera. Try a different head angle each month to add variety while keeping your belly at the 45-degree turn.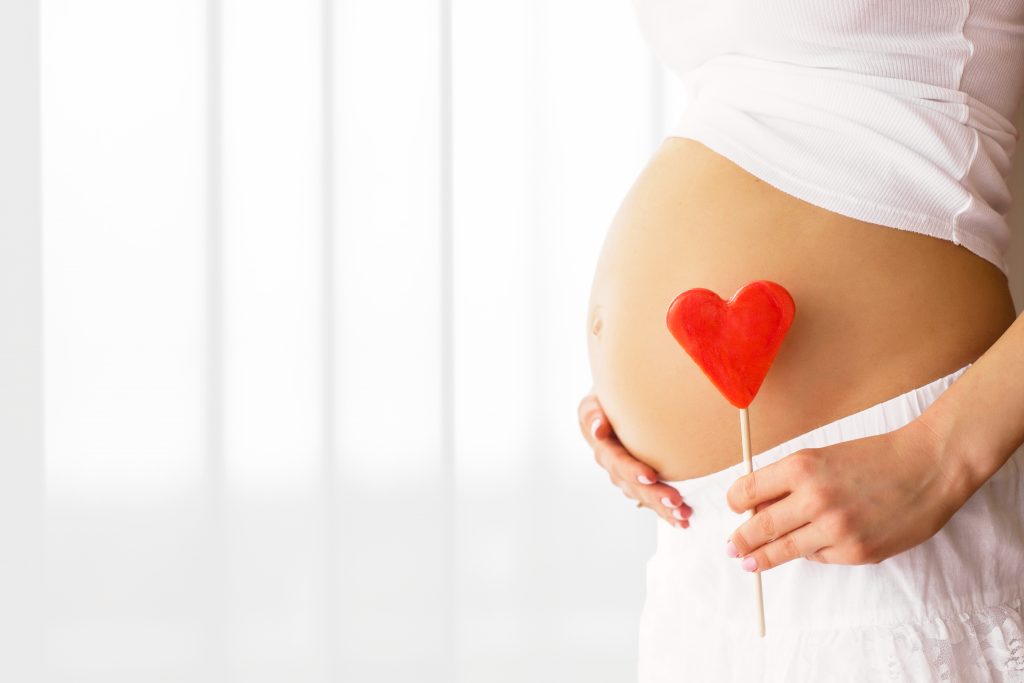 Add a cute theme to your photo book
It's a little easier to dream up newborn baby photoshoot ideas because you have an adorable baby to admire. Brainstorming creative pregnancy photo themes can sometimes feel a little more challenging. Pinterest can be a great resource to spark some creativity. One common theme is holding up a piece of fruit or a vegetable that illustrates the baby's current size. You can also make a custom countdown shirt to tick off the weeks or months of your pregnancy.
Another idea is to add an accessory that corresponds with the month of the year. From sporting a  green headband in March to represent St. Patrick's Day or  holding an American flag for July there are plenty of ways you can interpret this idea. Whatever you decide, stick with the same theme throughout to maintain continuity in the photos. 
Be patient with yourself
Pregnancy looks different for everyone. You'll definitely have days where standing in front of a camera is the last thing on your mind. That's perfectly okay. There is no rule that says you have to snap a photo every four weeks to the day. Avoid putting too much pressure on yourself and listen to your body. You can always pick back up the next day or next week.
Think outside the bump
While baby's development is the primary focus for a pregnancy memory book, sometimes there are few extra parts to the story. . Don't forget to include those in-between moments. Capture food cravings, candid photos painting the nursery, your spouse feeling the baby kick for the first time, and other precious moments with your phone. Every memory counts!
Bring Your Pregnancy Photo Book to Life With Motif
Once you have a collection of pregnancy progression photos and candids, the next step is to put them into a cohesive, high-quality photo book. Motif makes this part easy. After you've selected the photos you want to use, Motif will curate themes and recommend ideal layouts for your project. The app will also remove duplicates automatically so you won't accidentally feature the same photo twice.
When stylizing your pregnancy memory book, leave room for custom text fields. Your photo book can be used to record alternative baby names,  or as a place to journal your feelings during the course of your pregnancy. You can even use your favorite photos on a selection of beautiful photo cards.
Remember, you're trying to capture this unique period of your life. Seize the opportunity while it lasts. Before you know it, you'll be holding a bundle of joy in your arms and starting a whole new chapter.