Reading Time: 7 minutes read
As a photographer, you have a lot of tools at your disposal.
One of the more useful is also one of the most overlooked: the phone in your pocket. While you're obviously aware that your iPhone has a camera on it, you might be concerned that it's simply harder to capture that perfect shot using the same device you use for texting silly GIFs or slaying Candy Crush.
Phone photography doesn't have to be difficult, though; there are a number of accessories available to make the whole process easier and to mimic the technology of more advanced camera equipment. Once you take away the awkward difficulty of using a phone for pictures, you might be surprised at how professional some of the pics you take with your phone can look. While it's unlikely that you'll ditch your digital camera for your phone, with the proper phone photography accessories, you might find that it makes a great backup that's always by your side.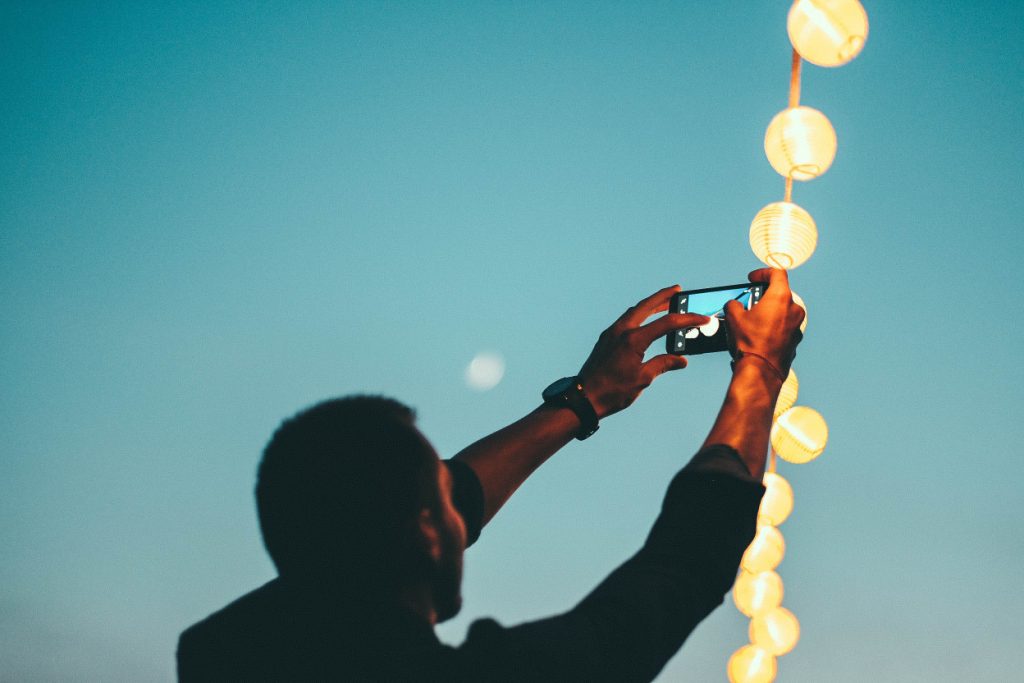 Our Top iPhone Photography Accessories
Here's our round-up of the best iPhone accessories to up your photography game.
Snap-on Lenses
Snap-on and stick-on lenses are a great way to drastically improve the quality of your phone pics. These lenses attach over the existing lens on your phone's camera, changing up the way that the camera perceives the world. There are a wide range of lenses available, too, so you can adapt to a variety of different shots. Whether you need micro-lenses, macro-lenses or something different entirely, you can change snap-on lenses on the fly to ensure you can always get the perfect shot.
Case Accessories
There are a number of case accessories available to enhance your photography. From case add-ons designed to make your phone easier to hold to cases that are designed to look and feel more like a traditional digital camera, these can really change the way that you take pictures with your phone. With the right case accessories, people viewing them will never know that they were taken on a pink phone with a fluffy unicorn sticker on the back.

Tripods and Mounts
One thing that separates professional pictures from amateur snapshots is the stability of the camera when the picture is taken. This is where a phone mount or phone tripod can come in very handy. Just like traditional mounts and tripods, these can secure your phone and prevent movements or vibrations from ruining your shots. Because most phones are a little smaller and easier to manipulate than standard cameras, you may even have an easier time framing pictures from a mounted phone in some areas than you would with your standard camera.

Selfie Sticks
A lot of people hate selfie sticks, and there's usually a good reason for it. Most of the time, selfie sticks just add a bit of wobble to the phone before a picture is taken and position the phone at weird angles on top of that. This doesn't mean that they're completely irredeemable, however; there are a few situations in which a selfie stick can be a wonderful thing in the hands of a skilled photographer.
The advantage that a selfie stick conveys is that it lets you position the phone away from you while still giving you precise control over the shutter. They're typically used to take selfies, yes, but for the most part there's nothing stopping you from using the higher-resolution rear camera on your phone with a selfie stick. You just need to put extra care into keeping the phone steady before taking the picture to avoid blurring or other issues. With a steady hand, though, your lowly selfie stick can unlock some great shots that would be hard to get elsewhere.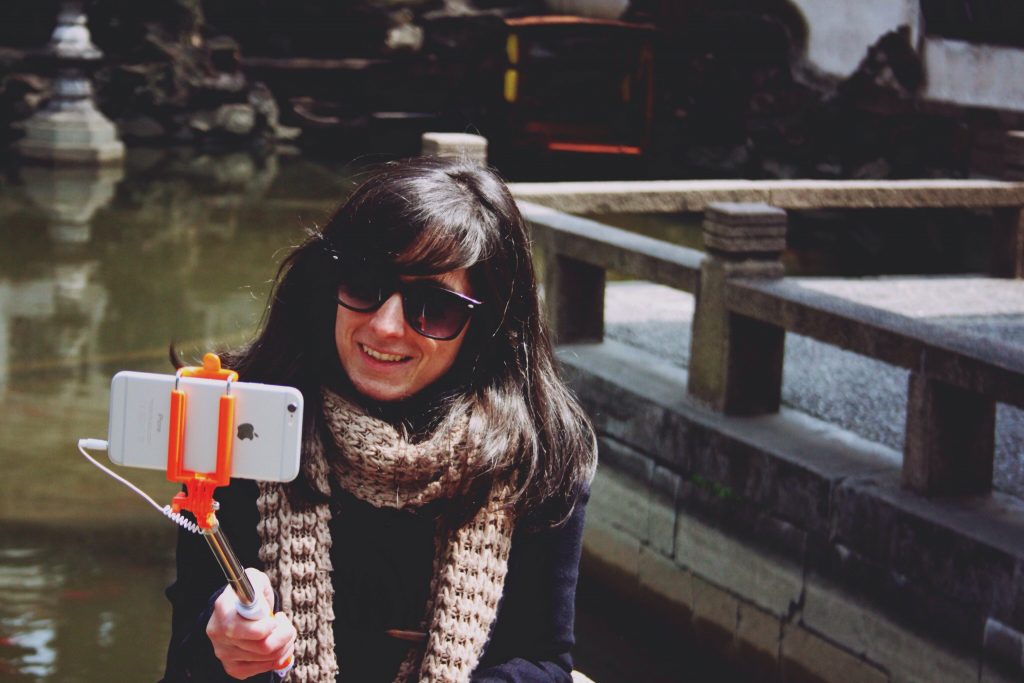 Battery Banks
There's a good chance that you already have a battery pack for your phone in case you start running out of juice while away from home. They're convenient, even if you don't always use them that often. If you start taking more pictures with your phone's camera, though, this ordinary iPhone accessory switches from a convenient gadget to a must-have add-on to your photography plans.
While you might not notice it if you only take occasional pictures with your phone, the camera uses up more power than some other phone functions. This drain is increased further if you make use of your flash. This is where having one or more portable batteries is extremely useful. Spare battery banks let you plug up your phone between shots so that you never have to worry about missing a shot due to having too little juice left.
Photo Editing Apps
Having some of the best photo editing apps at your fingertips gives you professional capabilities to edit on the go. An iPhone app may not be the first thing that comes to mind when you think of phone photography accessories, but having the right editing apps can really make or break your ability to effectively use your phone's camera as an option for your photography.
The specific apps that you use will depend in large part on the types of editing that you prefer to do from your phone. Apps such as Snapseed and Adobe Lightroom offer a wide range of features to meet most of your mobile editing needs. You can also explore more specialized tools such as Prisma Photo Editor or Lens Distortion. Selecting at least a few apps that will let you make specific types of edits gives you a lot of flexibility when it comes to taking pictures and previewing them all solely through your phone.

"Maker" Apps
Another type of app that can be handy to keep on your phone is "maker" apps, or apps that allow you to actually design and buy a product based on your photographs. These apps allow you to create collages, books, calendars or other items. You can customize them with your own photos, order the finished designs and in most cases save your orders for easy access in case you want to buy the same products again in the future. Motif is the perfect example of one of these apps. You can create a photo book, photo cards or calendars straight from your iPhone while also editing the photos to achieve exactly the look you're going for.
Social Apps
Chances are, you already have apps for the social platforms you frequent on your phone. (Instagram, anyone?) If you don't, however, it might be time to consider installing them. Not only will this allow you to monitor and manage your social media presence, but it will also make it easy for you to upload the pictures that you take and edit on your phone.
Consider setting up a separate personal Instagram and an IG account dedicated to your photography. You can either toggle back and forth between logins or consider installing the app twice to ensure that you won't have to keep switching back and forth if you want some photos to post to your personal account and others to your photography page.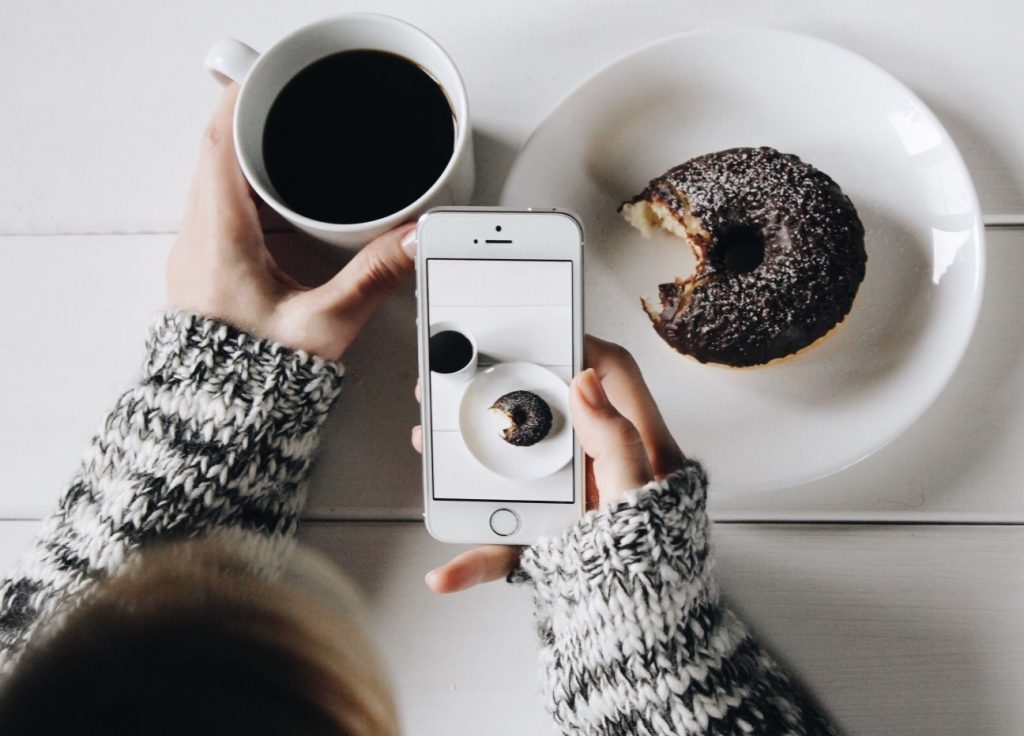 Choosing the Right Phone Photography Accessories
To pick the right accessories for your on-the-go photography aspirations, stop and think about how you plan on using your phone to take pictures. Consider how often you'll use the accessories we've suggested and then choose accordingly. You'll be amazed how great your iPhone photos turn out with just a little extra help from the right app or device!

Bringing Your Pictures to Life
Once you've seen how much of a difference some of these phone photography accessories can make, fire up the Motif app and put your newly taken pictures to use. You can design a photo book or other Motif offering right from your phone using the pictures that you just took. You'll be amazed at how easy it is to create and order without having to even touch a keyboard.