Reading Time: 13 minutes read
Pick up your phone and open the photos app. Scroll down a few times until you find the photos from a special event like a birthday party, a wedding, a new baby, a holiday or trip. Have you ever tried to share that with anyone using only your phone? It's a bit tricky and of course limited by the size of the screen. Sometimes the details of that photo aren't as fresh in your memory as they once were.
But imagine the idea of opening a professionally printed book featuring your favorite photos. The details of the photos printed right there on the page. That's the beauty of a printed photo book. Plus, you decide what goes on every page. You decide what's printed on the cover and spine of your photo album.
This story serves as inspiration to find the perfect title for your photobook creations.
Travel Photo Album Title Ideas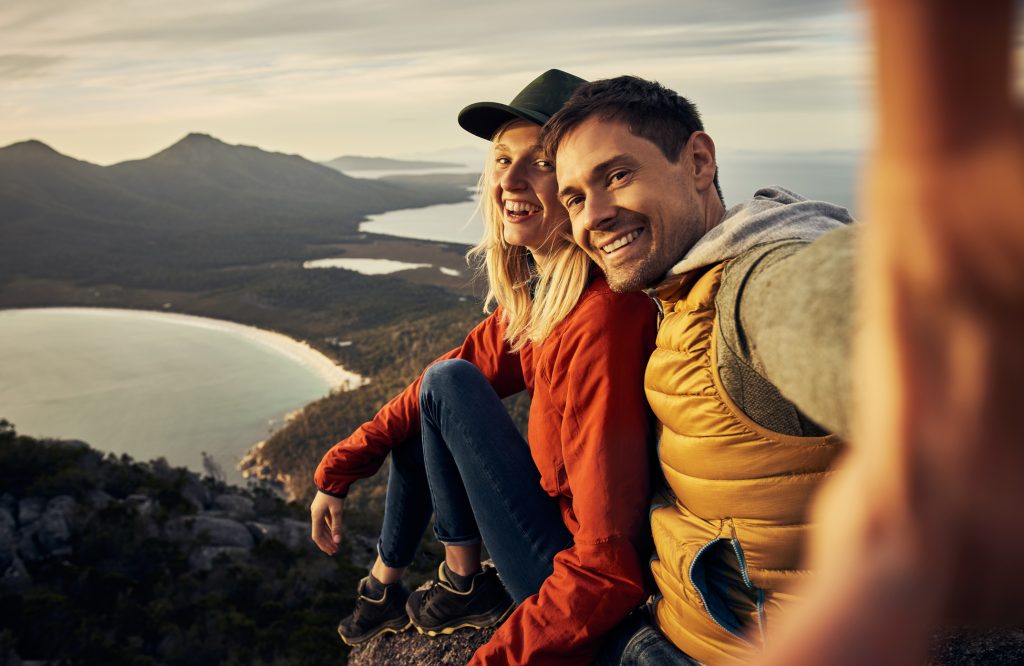 Besides a suitcase, what's the one thing you can't forget to travel with? It's your camera. We take tons of photos while we're on vacation. But instead of leaving all those photos on your camera roll, print the best in a travel photo book. It's a fun way to relive the adventure, writing the perfect caption describing every detail in the picture.
Benefits of traveling with family
Traveling with your family is a great way to take them out of their normal routine and location. The 300 and some other days it's life as usual. When you're on vacation, everything changes. You experience the joy of trying other cuisines. And you eat together which may or may not happen at home. It also teaches kids about world culture and adapting socially. It also teaches kids the value of experiences over possessions.
Travel photo book title ideas
Here's a few photo album title ideas for your travel album:
Life's A Journey, Not A Destination
Planes, Trains And Automobiles
The Long And Winding Road
Or, if these don't capture the essence of your trip, try a book title that's you. It's important to make it your own. Your satisfaction is key.
Wedding Photo Book Title Ideas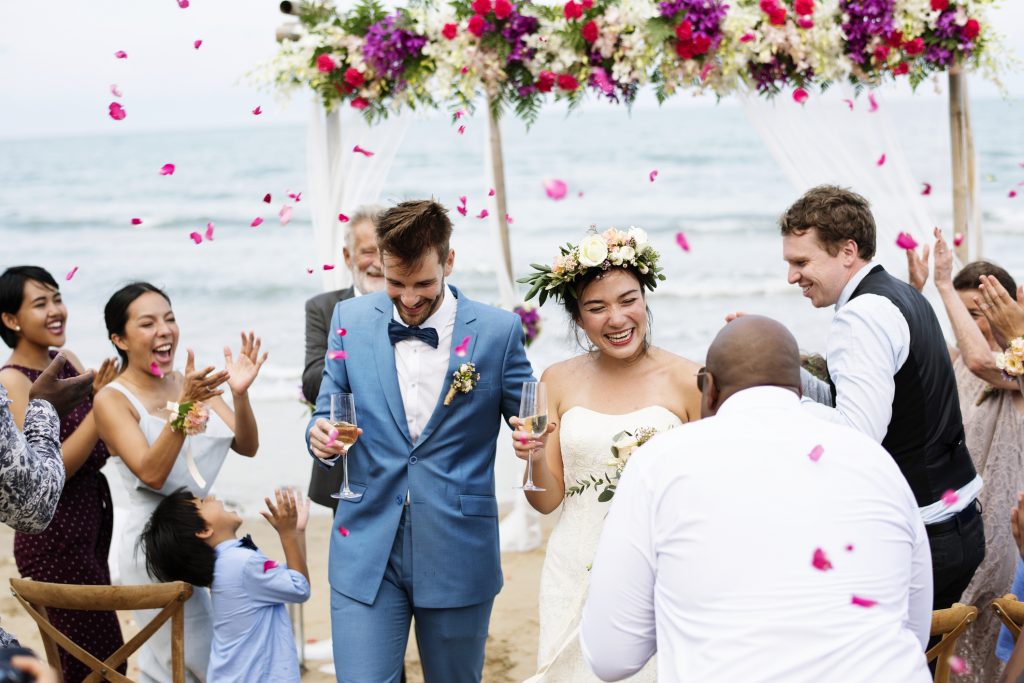 It was your big day. All your friends, family, and loved ones were there in attendance. A special occasion like a wedding brings out so many great wedding photos. Enough that you certainly want them all in a wedding photo album. What's in your wedding album is completely up to you.
Why are weddings magical?
Not only do you get to gather all those important to you in one place, you also get to celebrate. Everyone in attendance bears witness to the union and love of two people. You put on your best outfit and go somewhere special. Attendees get to appreciate the moment the couple experiences. They also see people together all in one place. There's just so much about weddings to appreciate.
Wedding album title ideas
Here's a few photo album title ideas for your wedding album:
You & Me together in the journey of life
The love story that I like the most
When he said "Will You," I said "Yes."
You have my heart in your hand
Again, if none of these strike a chord, there are plenty of others to choose from. Or, title it whatever is in your heart.
Family Photo Album Title Ideas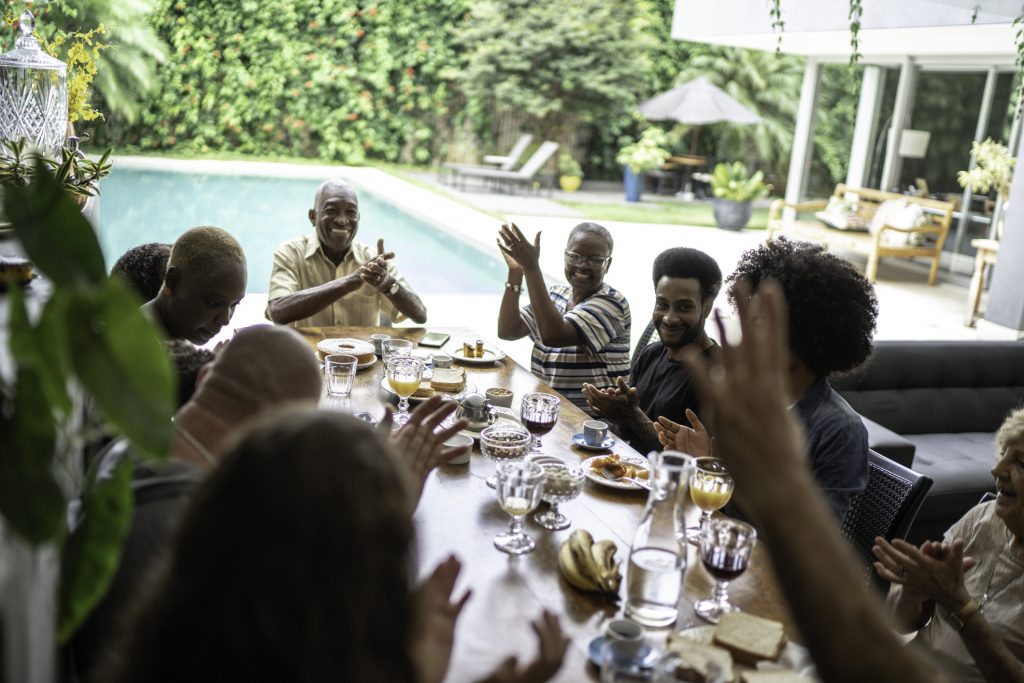 Every family has a story to tell. Those stories are handed down from one generation to the next. Word of mouth tends to lose details over time. Recording your family's history in printed photo books ensures family memories survive for generations. It's so easy to chronicle life's moments and traditions in print. A bookshelf could be filled with volumes of Christmas, holidays, birthdays, anniversaries, and more. Instead of encyclopedias you could have your family story on hand.
Important reasons to record family memories
Memories fade if you let them. As a member of a family it's kind of your duty to keep family stories alive. Family photos can easily be printed into high-quality photo albums that stand the test of time. You also get a perspective of how far you've come. "Back in the old days," is always a good thing to revisit. It's also important to capture the everyday moments because life is more than just holidays, trips, and birthdays. It's learning to ride a bike or the fort you made with furniture cushions.
Family Photo Book Title ideas
Here's a few ideas for the album cover:
Family's last name and the year(s)
Two of a kind ( for siblings)
Moments with Dad ( customize your dedication)
There are plenty more title ideas to choose from.
Anniversary Photo Album Title Ideas
Anniversaries are also great opportunities to make photo books. If you do so regularly, an excellent record is created. Imagine having a library of anniversaries to look back on.
Reasons to celebrate your anniversary
We celebrate anniversaries to look back and reflect. It's also a time to appreciate each other and the things you've accomplished. It lets you connect and you can do so someplace special. Treat yourself on your anniversary.
Title ideas
Here's a few ideas for your anniversary album names:
Two Together
365 days of Mrs & Mr
Miss being a Ms? Not me!
A decade with darling
Silver anniversary's silver lining
Dazzling diamond anniversary
Yes! Love lasts.
My better(best) half
Coz baby you're the best
Happily married & loving it
Me, magic & marriage
25 years of "I do"
28 and still going strong
12 chapters of my wedding book
More love, year after year
Baby Photo Book Title Ideas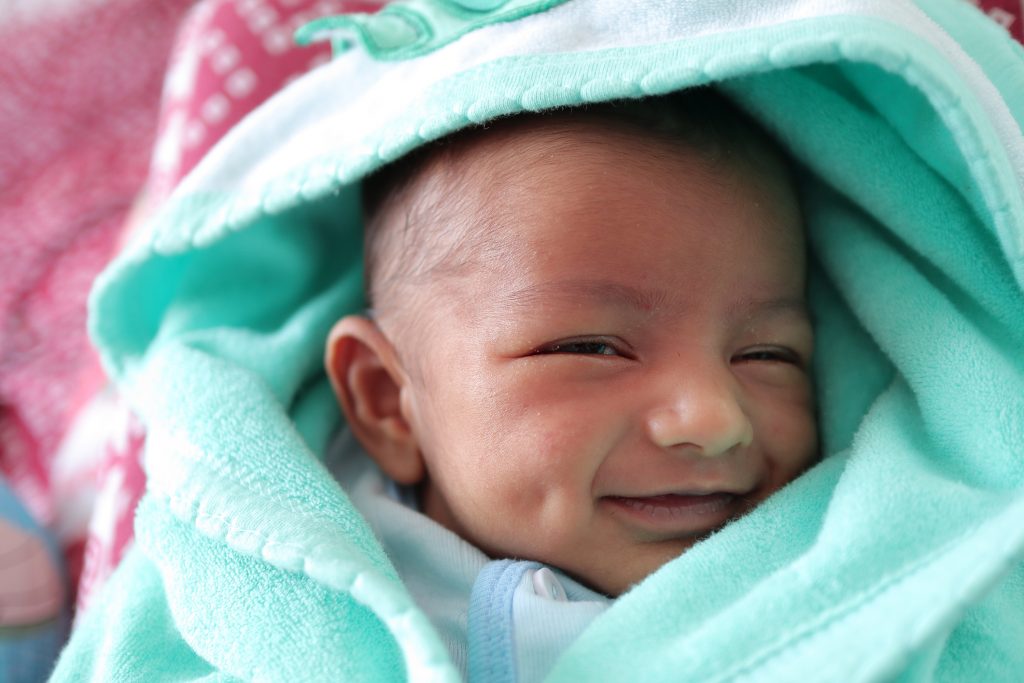 When a child is conceived, a wonderful opportunity presents itself. Besides adding a new member to your family, you're also able to begin telling the story of someone. Instead of random photos spread here and there, you have the opportunity to chronicle someone's life.
Don't miss these important milestones in your baby photo book
Baby books can begin with a "bump watch" to follow all the way to their birth. Then the "firsts" are as limitless as your imagination. The important thing is to capture with photography and then create the physical photo book. The story of your child can be told and shown in print.
Title ideas
Here's a few title ideas for your baby photo album:
From your head to your toes You're so sweet goodness knows But you're so precious to me Cute as can be, baby of mine – Dumbo
Now I lay me down to sleep…
Shhh, Big Brother is here
The Reason I Breathe is You
Your new baby boy will bring you such joy
(baby's name) "au natural"
Best Seat in the House (For Potty Training)
10 tiny fingers 10 tiny toes…what lay ahead no one knows
Birthday Photo Album Title Ideas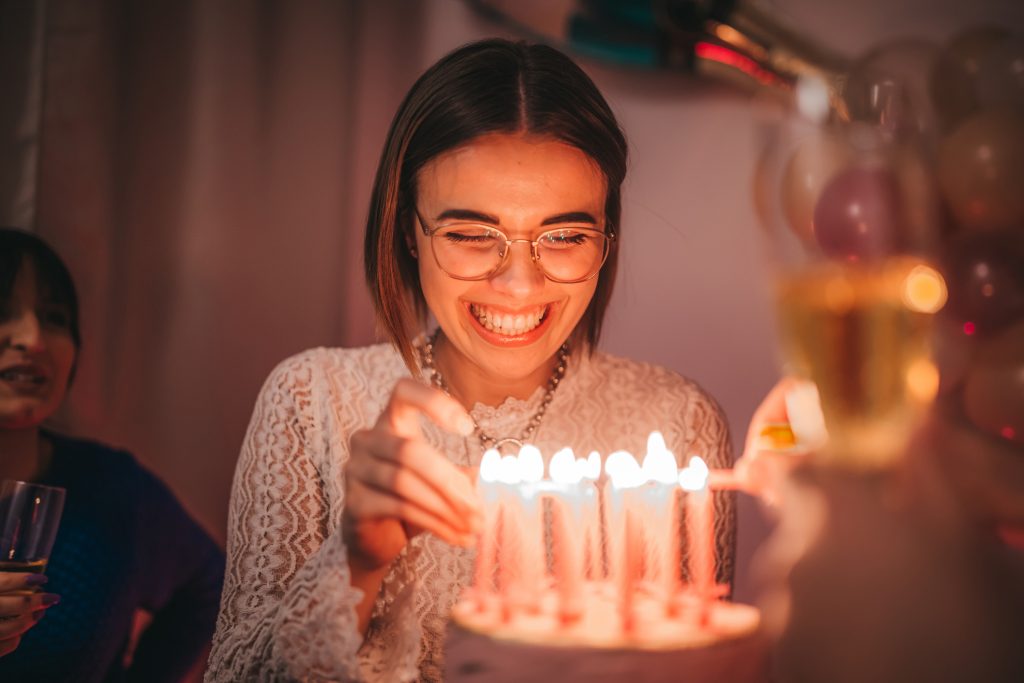 Singing happy birthday, serving cake, and blowing out candles are mainstays of birthday celebrations. There's always someone taking photos. Birthday photo albums lined up on a bookshelf from age 1 to however old you presently are, might be one cherished collection to have.
How did celebrating birthdays begin?
Birthdays can be blamed (to those of you who've seen your fair share) on the ancient Egyptians. Candles on the cakes are largely a product of the Greeks. We can thank the Germans for the birthday cake. Read here for more interesting birthday facts.
Photo book title ideas
25 bits of advice at 25 years
All Aboard the Birthday Express
Another Candle On Your Cake?
Another Year Older, Another Year Wiser
Baby's First Birthday Cake
Be glad that you have strength enough to blow the candles out.
And the list continues past the the "B's"
Graduation Photo Book Title Ideas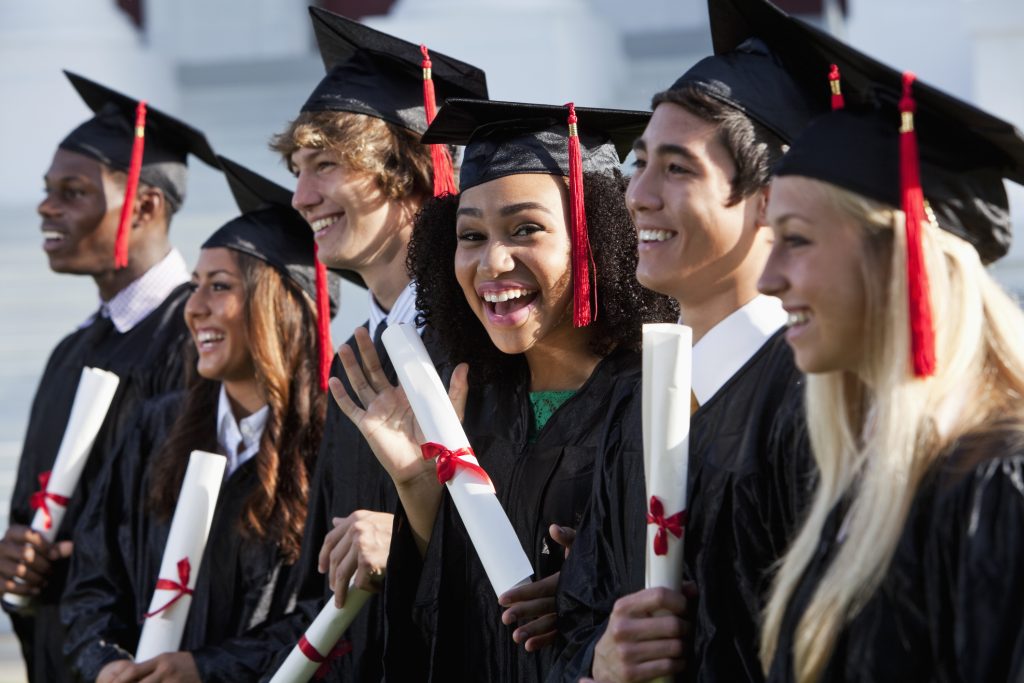 Graduations happen just a few times in a person's lifetime unless you're one of those professional students. Chronicling a child's educational career is important to many. Besides diplomas and certificates, graduation photo books are excellent tributes to their achievements.
Are graduations still important?
No matter how many graduations you attend, it's important to understand what it means to the person graduating. All their efforts leading to this day, culminate on that stage. It's important to celebrate their moment. Here's a great article on the importance of attending graduation
Title ideas
A tassel is worth the hassle
Believe and you'll succeed
Goodbye College … Hello Life!
And there's plenty more!
Why Use Motif for Your Photo Book?
One of the best reasons to use Motif is it works exclusively with Apple Photos. Most everyone has their photos there so it's easy and seamless. It makes scrapbooking, photo book making, and any other photo album making a breeze. There's no uploading. The print quality is 2nd to none. Motif's text editing feature allows you to say exactly what you want to say. Capture the details of all your special moments.