Reading Time: 11 minutes read
The holidays are often a hectic time of year. Coordinating visits, decorating, preparing special foods, and shopping for gifts all add to the hustle and bustle. Gift-giving can be especially time consuming. You spend days, weeks, or even months checking off everyone on your list. For some, those lists can be very long. Photo books make a great DIY Christmas gift idea. Like other DIY gifts, photo books allow for personalization of the present for each person. They also send the message that their place in your life, and in your heart, is truly cherished.
The best part: this DIY Christmas gift idea is suitable for anyone and everyone. Check out all the ways you can give a custom holiday photo book.
DIY Christmas Gift for Teachers
Think outside the coffee shop gift card or homemade pound cake box. Teachers play a pivotal role in everyone's life. They shape young minds and have the patience of a saint. For that alone, teachers deserve an extra-special 'thank you.' Photo books are the best way to do that. Unsure how to create this DIY Christmas gift for teachers? Here are some fitting ideas:
Personalized yearbook
A personalized yearbook is a great way to honor a teacher. This photo book should include all the trappings of a yearbook: student portraits in alphabetical order, superlative awards for the teacher and students, and candid shots that look back on holidays, school dances, or other special events. Make sure to leave room for autograph pages. Ask the students to hand-write a message to the teacher. Photograph each one to make a collage that fills a page or two at the end.
The candid classroom
Fill a photo book with candid shots taken throughout the past year – or several years. Some must-have images include:
· A portrait of just teacher standing in front of the blackboard
· The teacher helping a student one-on-one
· The teacher standing in front of the entire classroom
· The teacher dressed up for a costume day or other special event
· The teacher preparing their classroom before the school year begins
· The class's main bulletin board, illustrating the teacher's creativity
· A closeup of the classroom bookshelf
· Students showing off their science projects
· A student earning a reward
· Students raising their hand in response to the teacher's question
· For online learning situations, take photos of students on screen
For a full collection of images, calling on other parents, teachers, or staff members may be necessary. They will more than likely be eager to lend a hand when they hear about this sweet DIY Christmas gift for teachers.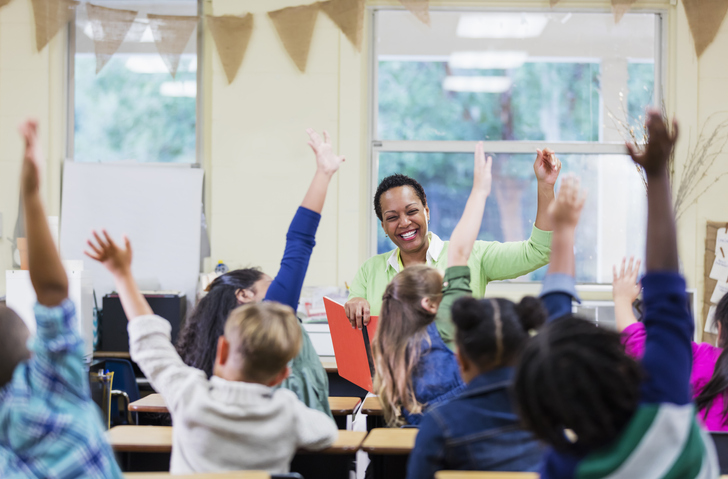 A top 10 list
Have students make a list of reasons why they love their teacher. It can be any number of reasons. Add your own notes of appreciation if the list is too short. When designing the photo book, leave room for captions. The space can be used to write out the reason, plus any other relevant comments. This idea could also be turned into an alphabet photo book. For instance: "A is for Ms. May's AWESOME ATTITUDE." Go through as many letters as possible, adding photos that represent each characteristic.
Another unique idea is to list out the teacher's favorite quotes. Or, pull passages from the teacher's favorite books. Maybe specific lessons from that class stood out more than others. Ask students about their top takeaways from class. Then, dedicate a few pages of the photo book to each quote or passage. Add photos or images that illustrate the meaning behind the words.
DIY Christmas Gift for Grandparents
Grandparents are the bedrock of the family. Use this DIY Christmas gift for grandparents to explore and celebrate those roots. Seeing them flip through the pages of the photo book will likely be the highlight of the holiday. Make them smile with one of these ideas:
Family tree
Map out your family tree, going as far back as history allows. One book should be big enough to document both branches of the tree – grandmother and grandfather. Most of the photos of your ancestors won't be digital. For old black-and-white prints, use one of the top photo scanner apps for iPhone. Some apps even allow you to restore color, crop, and edit for perfection.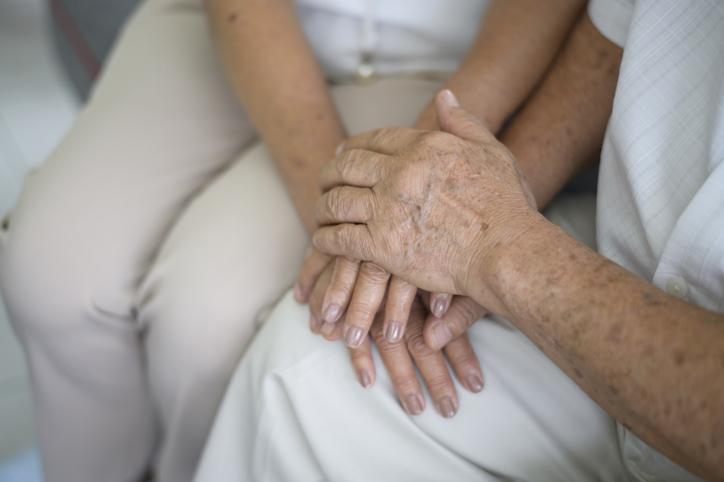 Their love story
Another way to honor your family's origin story is by sharing the grandparent's love story as a wonderful DIY Christmas gift. Dig through their treasure chest of old photos, and recreate their timeline from start to present. Each page of the photo book should progress along the timeline. Create sections that show years, decades, or phases of life (first date, engagement, wedding day, first born, first house, etc.).
Grandchildren's art collection
When grandparents live far away, it's hard to share all the milestones and masterpieces. To bring everyone closer together, use a photo book to display children's artwork. The linked story shows several options for this DIY Christmas gift for grandparents. It also details effective ways to photograph your children's art to use in the photo book.
DIY Christmas Gift for Girlfriend
Any DIY Christmas gift for a girlfriend is bound to score big brownie points. But a well-thought-out photo book might top the list. These unique holiday gift ideas are a sure thing.
Tales of your adventures
Whether you enjoyed a night of karaoke or a week in Mexico, those adventures are worthy of commemorating. This type of photo book can get messy. Keep things organized by sticking to one theme (vacations, unique date nights, hiking adventures, etc.) or use a chronological order of events. Start with the first adventure and work towards the present day – or even hint at a future trip!
A string of selfies
It's nearly impossible to count the number of selfies couples take. Now there's a place to put them all. Not sure how to pick out the best selfies? Motif's smart technology will auto-select the highest quality images and even recommend the right layout. Simply supply the photos and let Motif do the printing.
A dream book
Like a vision board, this dream book should include images that represent her biggest goals. Is she trying to get into grad school? Add a photo of her in a cap and gown. Has she already accomplished one of her goals? Use a portrait of her celebrating the triumph. Don't be afraid to call a lifeline. Her mom and dad probably have a few photos to share. Take this dream book a step further by incorporating inspirational quotes and a personal note of encouragement. It will be a keepsake she holds onto for many years to come.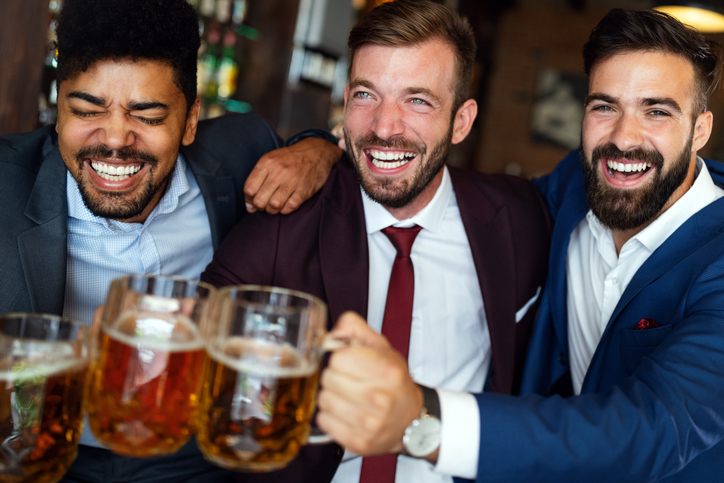 DIY Christmas Gift for Coworkers
It's tough to buy gifts for coworkers. Who to buy for? How much to spend? How personal should the gift be? That's the beauty of a custom photo book. It can be as personal or impersonal as desired. Whether buying for a select few or the entire office, these photo books work well.
A year in review
Usually, a year in review involves spreadsheets and PowerPoint presentations. Not this one. A collection of photos is a much friendlier way to capture the highlights. This book might include pictures taken at the holiday party, candid shots of employees at their desk, formal photos of people gathered in a conference room, or even press clippings that mark company successes. Don't leave out any achievement – big or small – or any team. Try to get every employee in the book, if possible. And don't forget to add descriptive captions for clarity!
Employee directory
A list of names and phone numbers is so boring. Take this opportunity to make a fun and more visual employee directory. An organized photo book is a great way to put faces to the names. Depending on how many people are featured, dedicate one to three employees per page. Each person should get two photos: one professional headshot and one casual or silly capture. Add the pertinent biographical information in a caption, including their name, role in the company, work email, office phone number/extension, and maybe a fun fact or two (how long they've been with the company, birthday, hobbies, favorite food, family facts, etc.).
Out-of-office shenanigans
For anyone with a close-knit team, a photo book is the perfect DIY Christmas gift for coworkers. Use it to reminisce on the special moments shared together over the past year. The memories can be work- and non-work related. Think about all those happy hours together, work conferences, and milestone events like birthdays and weddings.
DIY Christmas Gift for Best Friend
If you've never made your BFF a scrapbook, then what are you waiting for? Creating gal-pal photo books is an unwritten code of friendship. Don't let another Christmas go by without honoring the person (or group of people) adored most in the world. Try one of these DIY Christmas gift ideas for any best friend.
Childhood beginnings
Childhood friends have a long, rich history. It can be difficult to choose from so many good memories. Narrow down the selection by choosing a theme.
Then and now
Go through your collection of childhood friends photos and pick out any favorites. Then, recreate those memories in the present. Make it authentic by matching the outfits and other details. The "then and now" theme can be carried over for any number of photos. Plus, this makes for an easy photo book layout.
Adventure album
Best friends share all kinds of adventures. These can be actual trips or just a collection of concerts/events attended. For this album, stick to one theme or one type of adventure. Organize the photos in chronological order, or make it a countdown of favorites.
DIY Christmas Gift for Parents
Parents don't expect much from the gifts of their children, which is why a personalized photo book would completely blow them away. Just thinking about making a DIY Christmas gift for parents is gift enough in their eyes. Really wow them with these clever holiday gift ideas.
A family cookbook
Aunt Karen makes the gooiest macaroni and cheese. Grandma's biscuits can't be beat. And Uncle Ray's chicken wings are the talk of the town. Every family has their own assortment of homemade favorites. Turn all those handwritten recipes into a custom photo book, complete with directions and your own food photography. Parents will appreciate having all those delicious ideas in one place.
Holiday memories
Gather photos from past Christmas celebrations to make this DIY Christmas gift for parents extra-special. All the siblings can chip in by contributing photos, personalized notes, or photo-book-worthy memories. If enough photos are taken each year, this could even become an annual gift.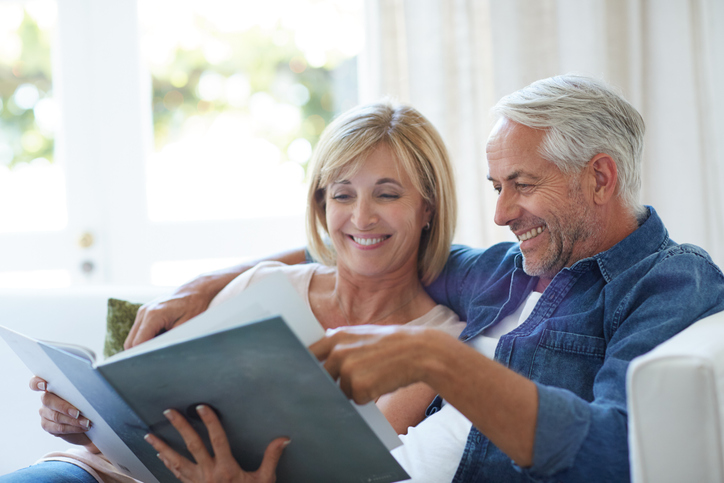 DIY Christmas Gift for Husband
Don't discount this DIY Christmas gift for the husbands just yet. Men are sentimental, too. We'll prove it with these photo book options.
A walk down memory lane
Grandparents aren't the only ones with a love story. Retrace the steps through the years. Use photos to show where you first met, how he proposed, when you said "I do," and everything in between. If the marriage is far past the newlywed phase, fill the photo book with different milestones.
Dad's book of jokes
All dads have jokes. Some are good, some are not. But the fact that your husband tries to lighten the mood with his quick wit is a lovable trait. Why not celebrate it with a photo book of dad jokes? Jot down all the funny catch-phrases and one-liners he says. Pair those with equally funny photos, and this book will be a hit!

Create Your Photo Book in a Snap!

Once all the photos for the project have been gathered, open up the Motif Photos app. In just a few clicks, all your best photos are in place. Easily add your personal sentiments and design touches. You might be surprised at how fun it is to create a DIY Christmas gift. It's second only to gifting it to someone special. Enjoy their reaction when opening it and thumbing through the pages. .