Reading Time: 4 minutes read
We all get by with a little help from our friends—and there's no better day to celebrate the importance of these relationships than on the International Day of Friendship!

In 2011, the United Nations General Assembly set aside July 30 of each year as a time to recognize the "relevance and importance of friendship as a noble and valuable sentiment in the lives of human beings around the world," which is a beautiful and high-minded reminder to grab your bestie and take some selfies together as you lounge by the pool or enjoy some rosé.

In honor of the International Day of Friendship, enjoy this roundup of selfie ideas to help you document the special bond you have with your closest friends.

Document your favorite activities
Think about what activities you and your friends enjoy the most. Do you power-walk around your neighborhood every morning after the kids go to school or do you have a weekly date at the hike-and-bike trail? Do you always split a bucket of popcorn at the latest rom-com? No matter how you and your bestie like to hang out, you'll want to capture those fun times together with a selfie.

Savor selfies with food and drink
Is brunch with the girls your monthly treat? Try a group selfie—mimosas in hand. As you consider how to document your friendship, think about the traditions you share. Perhaps you and your friends always drink the first pumpkin spice latte of the season together—or maybe you enjoy turkey legs at the local Renaissance festival. Think of the foods associated with special occasions as "props" for your selfie.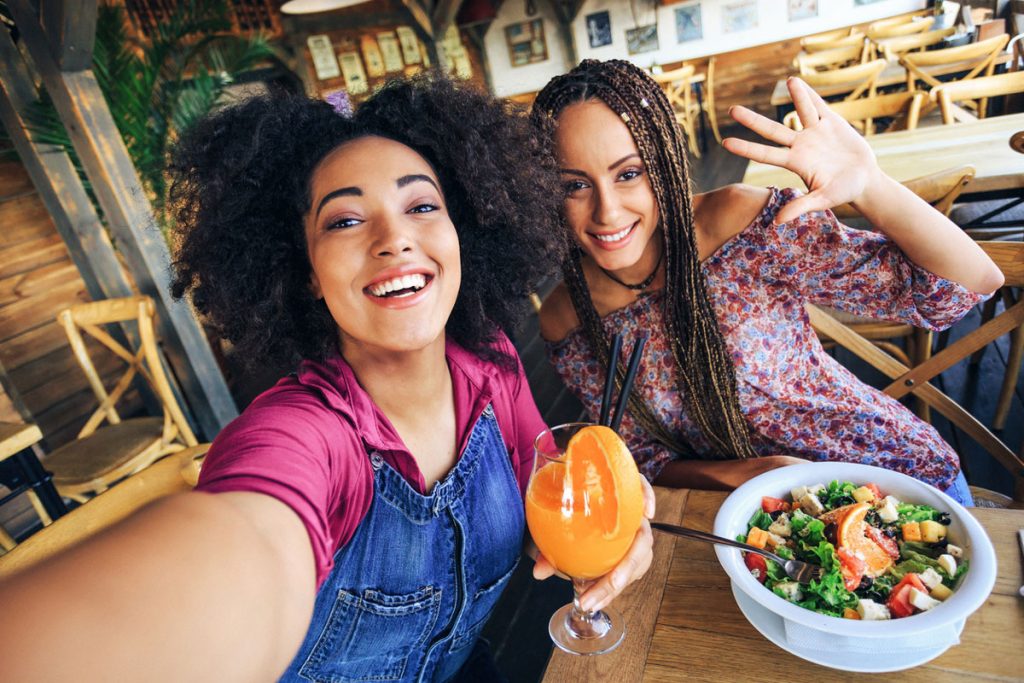 Cram as many friends in your selfie as you can
Take your cue from the famous "Ellen selfie"—that moment from the 2014 Academy Awards when Ellen took a selfie with Jennifer Lawrence, Meryl Streep, Brad Pitt, and Bradley Cooper, just to name a few. It's possible to fit a dozen or so of your closest friends into a selfie. Just pick the friend with the longest arms to hold your iPhone.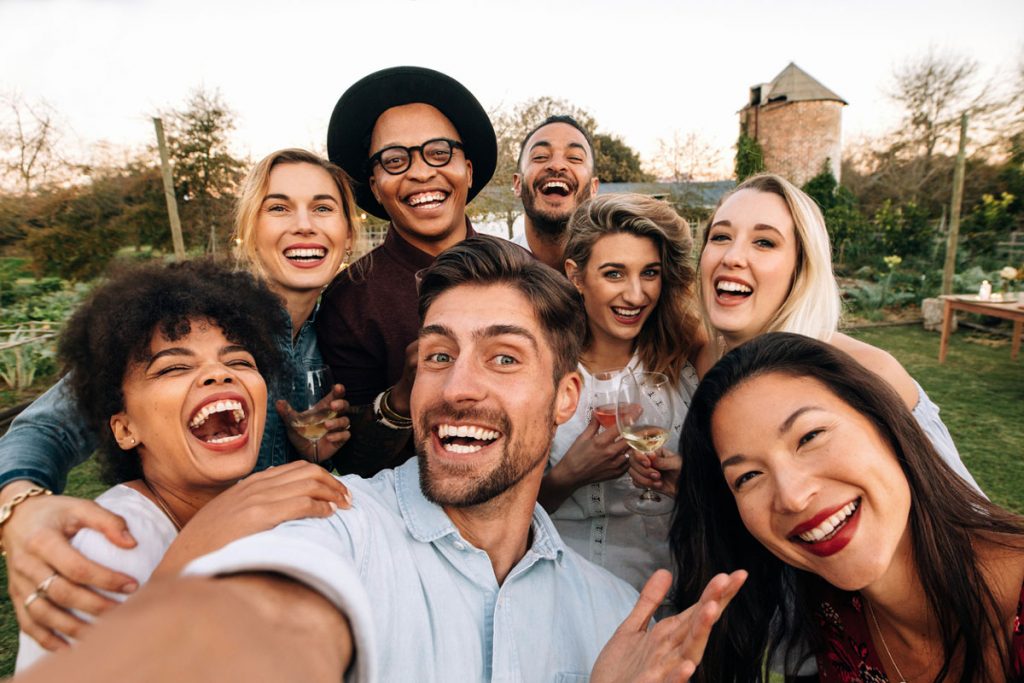 Cue the selfie outtakes
Try shooting an entire series of selfies. This is the time to embrace your inner Instagram influencer and have some fun! Make the duckface. Stick your tongue out. Blow kisses at the camera. Give your friend a piggyback ride. Whatever you do, show your lighthearted side—and think what a great spread this will make in your next custom photo book.

Accentuate your selfie with accessories
It's easy to spice up your selfies with photo props. Take inspiration from the season or your favorite activities. During the holidays, Santa hats are a natural and thematic choice, as are bunny ears during the spring. Baseball caps featuring your favorite team's logo are another good option. And don't be afraid to play dress-up with feather boas, sunglasses, or even fake mustaches.

Show the heart and "sole" of your friendship
A good selfie doesn't have to include your faces. Take a pic of your feet side-by-side with your bestie's. Whether you're showcasing your hiking boots after hitting the trails or your sexy high heels, your feet can paint a portrait of your friendship.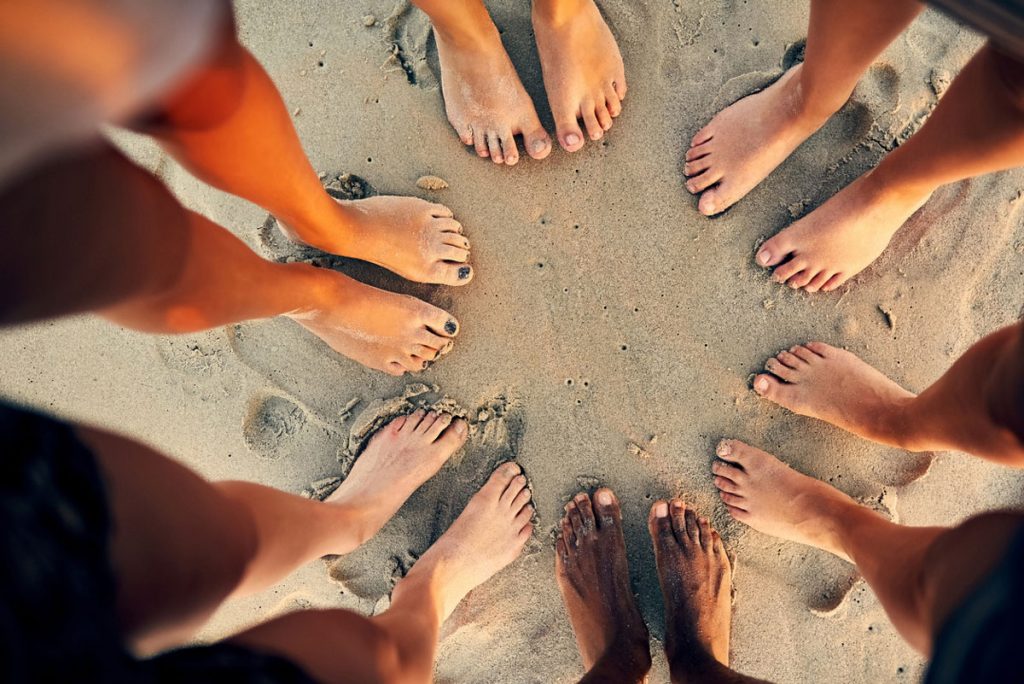 Set yourself up for selfie success
As you take your friend selfies, don't forget these selfie "best practices":

Look at the camera lens—not the screen. That's the circle on the front of your iPhone when you're shooting in front-facing mode.
Hold the camera above you to avoid the dreaded double chin.
Be aware of the background of your photo.
Give your bestie a custom photo book or calendar
Show your best friend how much you treasure your friendship by documenting it with a one-of-a-kind gift. With Motif's streamlined themes, it's easy to design a photo book that tells your story and showcases the personality of your unique friendship. Try these tips for making a photo book your bestie will enjoy for years to come (and be sure to order an extra copy for yourself).

Another idea: Make a custom photo calendar using Motif to celebrate your friendship all year long. You can start your calendar any month you choose and even add photos and custom notes to specific dates (a perfect way to feature those inside jokes!). Learn more about Motif's photo calendar options.