Reading Time: 3 minutes read
Attention everyone! This is a friendly reminder that Valentine's Day is February 14th. You might be saying to yourself, "That can't be possible. January just started a week or two ago." Well you're right. It did. And in just a few short weeks it will be February. We don't suggest you wait that long to start thinking about creating a thoughtful gift for that someone special in your life. The closer February 14th gets, the higher the stress level becomes. But with a little planning and some helpful Valentine photoshoot ideas, the perfect gift is close at hand.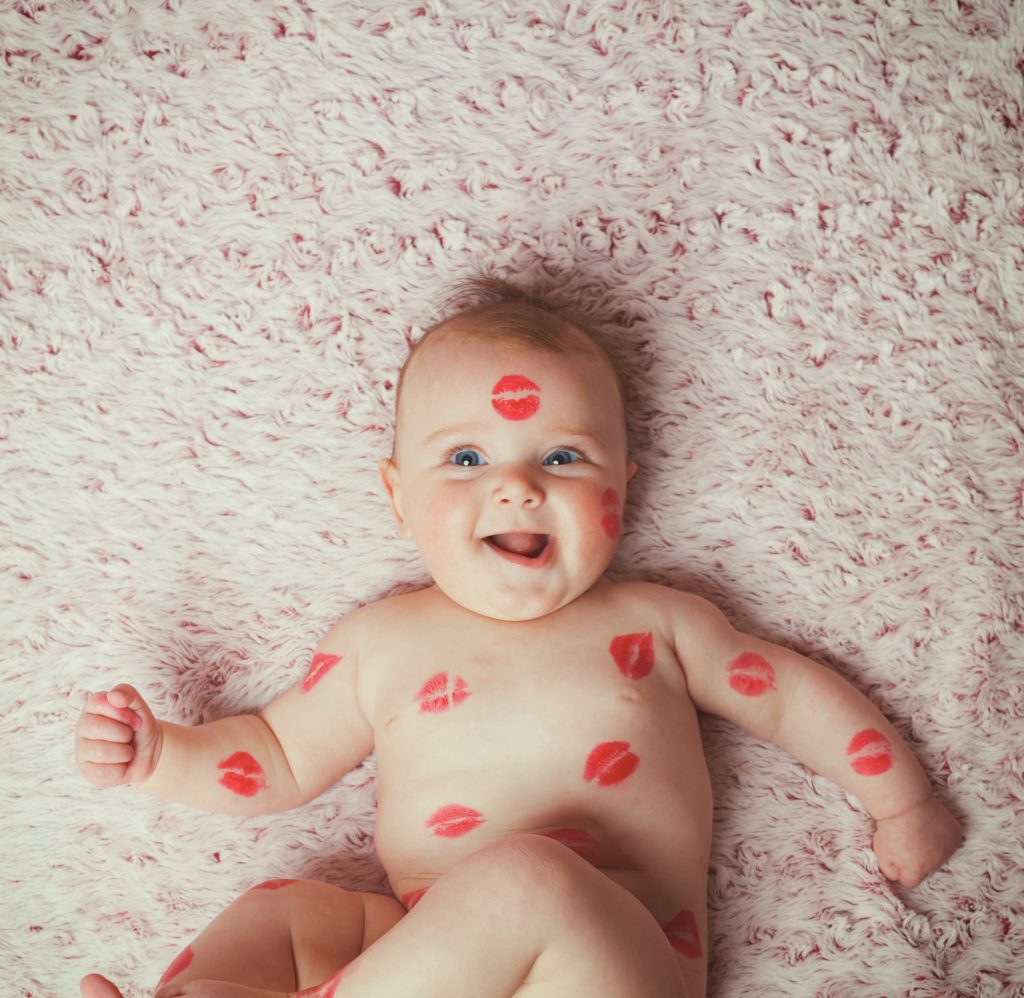 Flowers and something sweet are the simplest Valentine's gifts. However, making something personalized yourself can be the best Valentine's Day gift. We've put together a few photo gift ideas for Valentine's Day to make the holiday as stress-free as possible. Including flowers and something sweet only increases the odds of Valentine's Day success.
Valentine's Day Family Photo Ideas
Valentine's Day could arguably be one of the larger contributing factors to families in general. All you November birthday people might want to think about that for a second. It's important to note, Valentine's Day is not just for couples. It's a special holiday wherein the sole focus is love. Love between parents, partners, their kids, and other family members. Love is the "glue" that keeps families together.

Newborns create an entirely new element to a family. They experience "firsts" on an almost daily basis. Here are a few baby's first Valentine's Day photo ideas to help celebrate them. The easiest Valentine's shoot ideas can be achieved with just a few props. Posing a baby with building blocks spelling LOVE or with hearts on them make for cute Valentine's Day pictures. Buy some simple craft store letters L, V, and E. Lay them on the floor and put your swaddled little one between the L and the V. Another popular idea includes mom applying some extra lipstick and planting some kisses.
Children old enough to take a little direction can also get in on a Valentine's Day photo or two. Pose kids making heart shapes with their hands. If your kids have longer hair, create heart shapes with it. Get crafty and make some simple props. If you have a family pet, nothing brings kids together like their dog can.

It should also be noted, Valentine's Day can be celebrated by couples who've been together for any length of time. Just because your kids are celebrating Valentine's Day with their kids doesn't mean the grandparents shouldn't also. The benefit of being in a relationship for so long is there are most likely volumes of special photos to look back on. Grandparents could create a photo book to give as a gift to highlight the important things that make relationships and love last over time.

Shoot Some Great Valentine Photography. Then, Do Something With Them.
Photographs alone are simple enough to see and share. However, printing them in a professionally produced photo book makes them special. Motif has many Valentine's Day surprise ideas to help you create something special for the special people in your life.

If you have the time to try any of the Valentine photography listed above, your best results can be the focus of your photo book. But first, scroll through your own photos looking for some memorable moments. Favorite the ones you love that show your feelings for them. Whichever way you choose, the Motif app makes it easy to create amazing gifts for Valentine's Day. Motif magically flows your best images into a book, calendar, or card. The app has all the tools to personalize your special gift. Enjoy professionally designed themes and patterns with unlimited colors to choose from. Say exactly what's in your heart. The most thoughtful gifts are the ones you make.