Reading Time: 5 minutes read
Personalized photo books are growing in popularity, in part because they're getting easier and easier to make with great technology, and also because they make a perfect gift for every occasion. If you're thinking about making a custom photo book for the whole family but need ideas to get started, we've got you covered! Here are 10 of our favorites:
1. Family baby book

How many times have you had someone ask which parent you look more like, or whether your son looks more like his father or mother? Family baby books are a great way to look back at each family member's beginning while beautifully encapsulating those squishy thighs and firsts. There are two ways we love to do this: chronologically and comparatively.

To make a chronological book, dedicate a spread or two to each member of your family. Organize photos of each family member into their dedicated page spreads and organize each member's pages in chronological birth order, starting from oldest to youngest or vice versa.

A comparative book is a perfect way to figure out who got mom's eyes or grandpa's nose—you get the idea. We love the concept of organizing these by stages. So, for example, you might start at "birth" and include everyone's birth photo in the same spread, using text tools to label names, locations, and birth dates. You could then move into six-month baby photos, first steps (with the date and each person's age), first birthday, high school graduation, and on and on.

2. Your family in history

We keep family history alive through stories, but photos are a great way to give those stories new meaning. Regale your family's tale through a custom photo book that details your family's unique history. Perhaps your great grandparents came to the U.S. from abroad and built a business. Your grandparent was born across the country, graduated college and married their college sweetheart…
Every person in your family has a story and their stories, when combined, build a unique tapestry of personal history. One of our all-time favorite photo book ideas is to tell it through photos and keep the stories alive for generations to come.

3. Family fairytale

Bedtime stories are a time-honored tradition, and what better fairytale than one creatively crafted just for your kids? Tell your story through photos, or you could even take photos of your children to use in your photo book, drafting a story featuring them.

Motif makes it easy to blend text and photos into a dream-worthy fairytale storybook created just for your family.

4. Through the seasons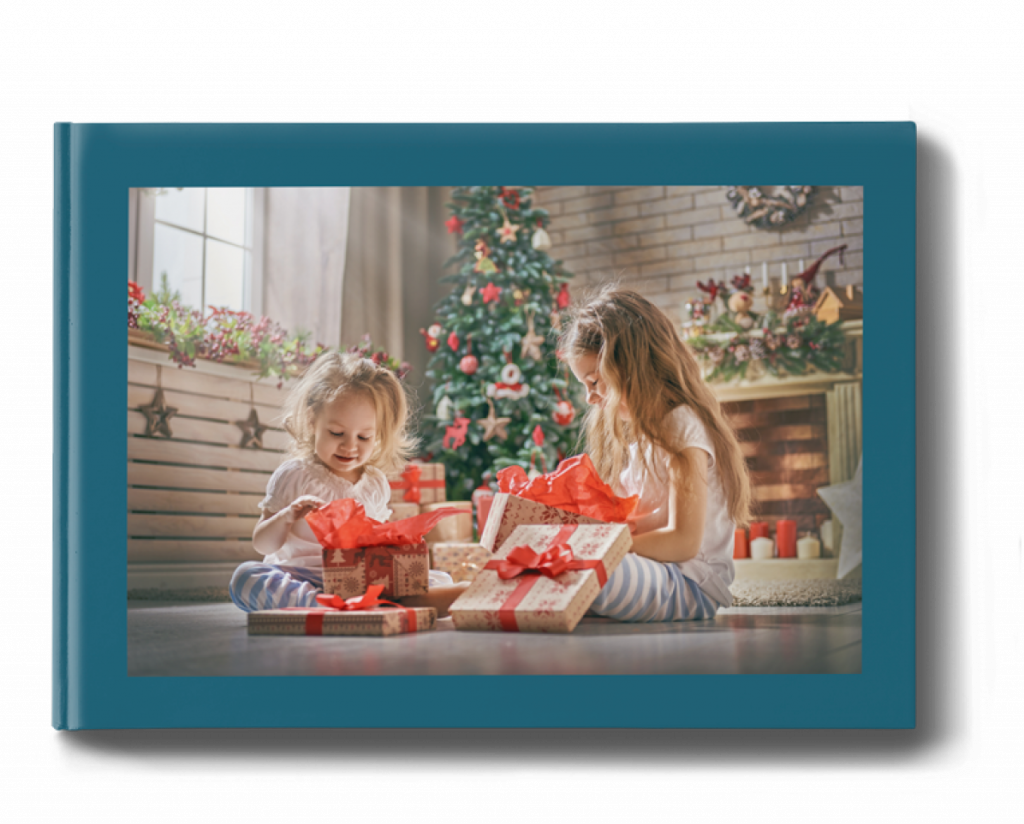 If you plan to create photo books regularly, consider a family photo book that organizes the year by seasons, rather than months. Motif's themes make it easy to give your book cohesiveness, while the individual seasonal photos will create natural "chapters" of your year in seasons.

5. Around the world

If you're a family that loves to travel, consider creating a book that consolidates photos from all your best adventures. You could create a chapter for each trip, showcasing the trip destination and dates in text, complementing the text with your all-time favorite family photo of each trip.

6. Family yearbook

Remember the yearbooks you'd get at the end of each school year? Consider doing the same for your family. This is a great way to keep all your favorite memories fresh and organized, while giving your photos use and purpose. You could organize your photos by month, family member, or even memorable moments. Consider doing a collage of sorts at the end, just like your old yearbooks did.

Through Motif you can even title your books on the spine, making it easy to find the "2020 family yearbook", and lining them all up on the shelf makes a great focal point for a bookcase or open shelving unit.

7. Heirloom cookbook

Perhaps your family has a series of recipes that bring special meaning to certain holidays or celebrations. Carry those traditions through the years by creating a custom family cookbook that you can pass on to future generations. Use the text feature to enter the recipes and pair them with a photo of the recipe on each page. You can even include anecdotes about the recipe's origin or meaning, giving an extra personal touch to each special inclusion.

8. A year at a time

If you're creating a family photo book that encompasses long periods of time, consider creating a "year-at-a-time" book. Section your book off by years and organize photos by year using Motif's professionally created layouts. You can caption special moments or personal anecdotes where appropriate. These make beautiful coffee table books and will no doubt be a favorite from which to tell family stories for years to come.

9. Deck your halls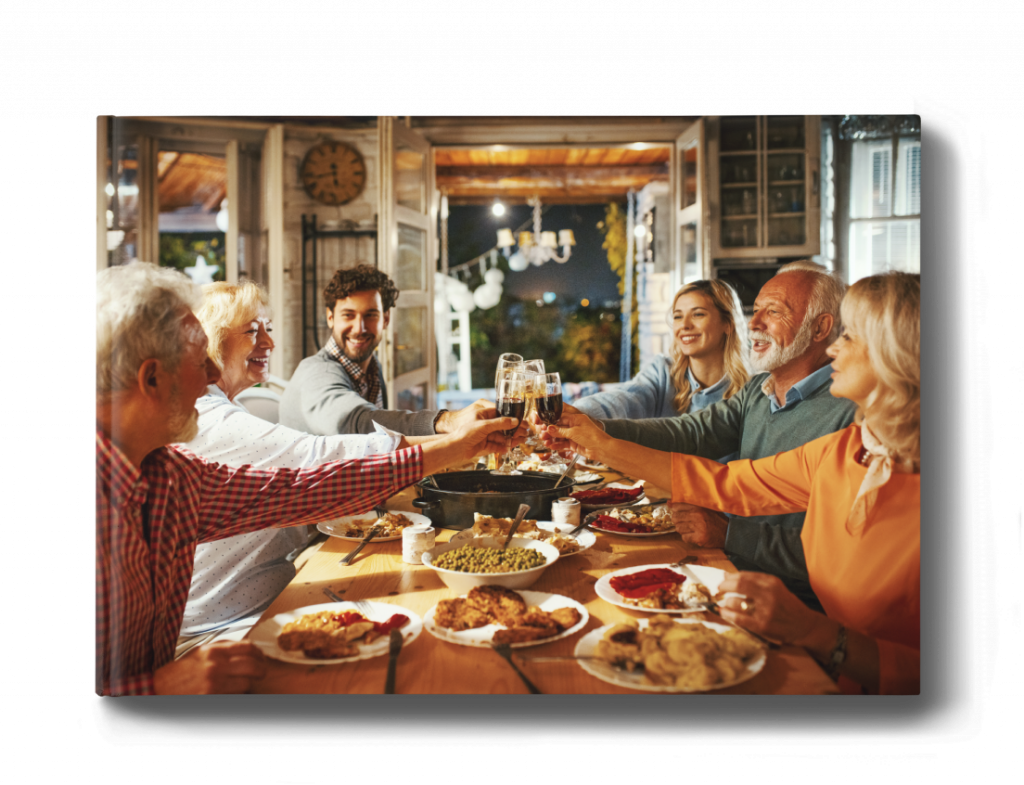 Holidays are filled with traditions and memories and can, in themselves, fill entire photo books. Show those traditions through photos in a special photo book dedicated to your family's holidays. Consider doing a two-page spread for news years to start your book, then Valentine's Day, St. Patrick's Day, and so on. Make sure to include some of your family-specific celebrations, too, such as birthdays or dance recitals.

10. The story of us

If you're married or have a personal love story, consider telling it through a custom story photo book. If you have children, they'll undoubtedly love hearing it over and over, and your loved one will be touched by your personal recounting of the moments that made you fall in love. In the later chapters you can tell the stories of your children and their early moments and proceed to turn your love story into a story of your family's love and bond.