Reading Time: 10 minutes read
Finding the right cloud storage solution to protect your photos can be difficult. Nowadays, there are lots of great services to choose from – both free and paid. But how do you know which one will work for you?
In this guide, we explore the top 'freemium' (free solutions that also offer paid plans for more flexibility) and premium paid-only services, explaining their advantages, disadvantages, what you'll get for free, and the benefits of paying.
So, read on to explore the different storage options available – and work out which one is best suited to your needs.
The best 'freemium' plan storage options
With 'freemium' services, you can store your photos with them for free. Alternatively, you have the option to upgrade your account for a monthly fee. This will often give you more storage, or access to other photography tools and features.
Whether you choose to keep it free or opt for paid is entirely up to you. The great thing about 'freemium' solutions is that you can try before you buy and find the platform that works for you before you commit to a contract.
We round up Dropbox, Google Photos, Apple iCloud, Microsoft OneDrive, Amazon Photos and Flickr below.
Dropbox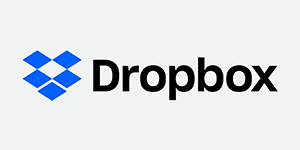 Dropbox lets you store and organize all kinds of files – including photos. With file backup, file recovery and remote wipe (which removes your files from a lost device but keeps them in the cloud), it helps you to protect your precious captured memories – if you lose your phone, you don't have to lose your photos too.
Free storage capacity: You'll get 2GB free as standard. However, you can grow this to up to 18GB if you refer friends. For every person who signs up via your referral link, you'll both get an extra 500MB – you claim up to 16GB additional storage this way.
Paid plan storage options: Dropbox offers two different paid plans – Dropbox Plus and Dropbox Professional. Dropbox Plus costs £9.99/month or £95.88/year and gives you 2TB of storage, while Dropbox Professional will give you 3TB for £19.99/month or £199/year.
Advantages of Dropbox: It's easy to use. Dropbox also makes it simple to share files with friends.
Disadvantages of Dropbox: Despite boasting lots of security features, there are some security concerns as their servers have previously been hacked. You should therefore be careful with storing sensitive information.
Furthermore, Dropbox gives administrators the right to delete information from free and inactive accounts. So, if you don't choose to pay, you'll need to regularly log in.
Google Photos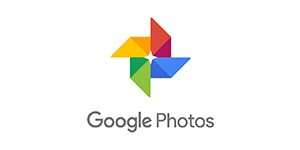 Google Photos lets up backup as many photos and videos as you want. Reachable on any device via photos.google.com, you can always access your images wherever you are. Thanks to Google's photo recognition, they make searching for photos easy, too. So if you're disorganised with folders, don't worry – you can simply search 'dog' (for example) to see all your dog photos.
Free storage capacity: Free storage is unlimited for photos of 16 megapixels or less, and videos of 1080p resolution or lower. If you upload files larger than this, they can be compressed while uploading.
You also have a free 15GB Google Drive allowance which you can use to store higher resolution images if you choose.
Paid plan storage options: You can buy additional Google Drive storage if needed. This is particularly useful if you take very high resolution photos or videos (such as 4K).
Advantages: Google Photos works particularly well with smartphones. Available in both the Google Play store and the App Store, its app lets you free up phone space and move all the files to the cloud with just a tap. Another benefit is that you can connect with friends and family using shared albums, making it easier to keep your photos together.
Disadvantages: Unless you're paying for additional Google Drive storage, you're limited to images of 16 megapixels or less. This means you may sometimes need to reduce image resolution.
Apple iCloud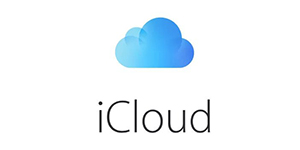 iCloud is Apple's cloud storage solution. If you have an iPhone or iPad, you're likely already using this – you can use this to backup mail, notes, calendars, app data, contacts and documents as well as photos and videos.
Free storage capacity: You'll get 5GB of storage with the free version.
Paid plan storage options: There are paid plans available for as little as $0.99 per month. This will give you 50GB of storage. Other options are $2.99 per month for 200GB or $9.99 per month for 2TB.
Advantages: iCloud is already integrated into iOS and OS X, and also works with Microsoft's Windows, too. It's easy to sync photos with new Apple devices – you just need to log into your iCloud account.
Disadvantages: It is not available for Android devices. However, there is a potential workaround which you can find out more about in our How To Access Your Photos on iCloud guide.
There are also some uncertainties about security and privacy. There have been some notable leaks affecting the platform in recent years but Apple have reassured users that files are secure and that data is encrypted.
Microsoft OneDrive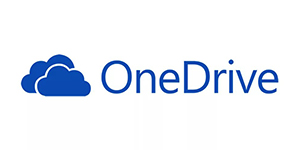 Microsoft OneDrive offers cloud-based storage for files and photos. It forms part of the web-based version of Microsoft Office and allows you to access your files from any device – even when you're offline.
Free storage capacity: You'll get 5B free as standard.
Paid plan storage options: If you pay $1.99 per month, you'll get 50GB of storage. Alternatively, you get larger amounts of storage with other Microsoft products. If you subscribe to Office 365 Personal ($6.99 per month, or $69.99 per month), you'll get 1TB (1000 GB) of storage included. Those who subscribe to Office 365 Home ($9.99 per month, or $99.99 per year) will get a total of 6TB (1000 GB each for a total of 6 users).
Advantages: It's easy to organise your files, and also easy to share – including connecting to social media.
Disadvantages: As is the case with many cloud providers, some users are concerned about privacy. Microsoft OneDrive have a policy that reserves the right to scan files for 'objectionable content' and remove these (as does Apple's iCloud).
Amazon Photos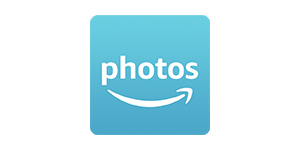 Amazon Photos is designed for Amazon customers to save and share unlimited photos on desktop, mobile, tablet. It allows you to keep your photos securely without lower image resolution.
Free storage capacity: Everyone with an Amazon account can get 5GB of storage for photos and videos for free.
Paid plan storage options: If you're an Amazon Prime member, you'll receive unlimited full-resolution photo storage and 5GB of storage for videos. Amazon Prime is available for $12.99 per month, or $119 per year (or $5.99 per month for qualifying customers with an EBT or Medicaid card, or $6.49 per month with Prime Student).
Advantages: With an Amazon Prime subscription, you'll be able to use special features such as the Family Vault for sharing and photo tagging for easier grouping. You'll also get access to Prime Video, free two-day delivery, music streaming, and eBooks. So, you're getting much more for your money than storage alone.
Disadvantages: It can be considered just a basic storage tool. This makes it simple to use but also means it's only designed for personal use, rather than the organisation options you'd need for a business.
Also, if you don't use Amazon, you find better value on plans that are for storage only without all the other benefits.
Flickr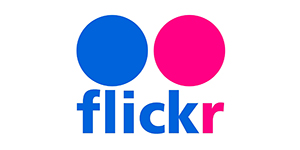 Flickr is a photo sharing service that allows you to store images on their cloud. Boasting an excellent photography community, Flickr lets you explore other people's photos as well as post your own. But don't worry – you can upload privately, too.
Free storage capacity: As long as you have (or create) a free Yahoo account, you can upload up to 1,000 photos or videos – of any resolution.
Paid plan storage options: Flickr Pro costs $5.99 per month or $50.04 a year and offers unlimited storage.
Advantages: There are Flickr apps for iOS and Android designed to make it easier to access, organize, edit and share your photos. Signing up to Flickr Pro also gives you advanced stats on your photos and ad-free browsing and sharing across Flickr.
You'll even get exclusive discounts from Adobe, Blurb, SmugMug, and Priime.
Disadvantages: A drawback of the free service is that the Uploadr tool, which allows you to bulk upload and backup photos from your computer, hard drives, iPhoto, Dropbox and more on Windows or Mac, is only available to Pro customers.
The best paid cloud storage options
If you know you'll need more storage or flexibility than the free plans can offer, it's worth considering the paid-only options. They are particularly popular with professionals but avid enthusiasts and those who simply love to record memories can also benefit.
We've picked two to summarise – SmugMug and Adobe Lightroom.
SmugMug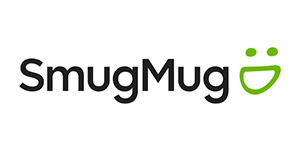 Although SmugMug is arguably not as well known as Flickr, this image sharing site actually acquired Flickr in 2018. They continue to operate separately, with SmugMug also letting you browse other community members' images.
Paid plan storage options:
With SmugMug, there are five different payment plans, ranging from Basic (at $5.99 per month, or $48 per year) to Pro (at $41.99 per month, or $360 per year).
All of these give you free unlimited photo and video uploads for photos up to 150 MB each, and videos up to 1080p in quality, 3GB in size and 20 minutes in length. All plans are ad free.
The difference in plan prices does not affect your storage but higher priced plans give you access to commerce tools for fulfilling orders for your photography. The top range plans also offer you more help with branding and marketing.
Advantages: With SmugMug, you won't have to sacrifice image quality as you can upload as many high resolution images as you like without compressing them.
Disadvantages: Although there is a great range of features available, some users do report that they can find it hard to navigate. Ease for users is therefore a potential issue. The compatible video quality is also no higher than Google Photos' free unlimited uploads.
Adobe Lightroom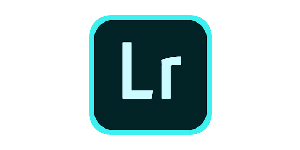 Paid plan storage options:
Adobe offers several different plans that combine access to their photography products with cloud storage.
Advantages: Choosing Adobe gives you access to the powerful photo editing tool Lightroom. With this, you can easily edit full resolution photos anywhere – on mobile, or desktop. And thanks to cloud storage, your edits will automatically update on your other devices.
Disadvantages: If you're not interested in the photo editing aspect, you probably don't need to pay for Adobe Lightroom. There are cheaper alternatives for storage alone. With Adobe Lightroom, you're largely paying for the software with the storage as a bonus.
Choosing the right cloud storage option
We hope that our list has helped you find a cloud storage plan that suits you.
If you're a professional photographer, a paid plan is likely the right option. But if you're just looking to backup photos from your phone, a simple free plan should suffice.