Reading Time: 15 minutes read
Everyone knows someone who loves to capture everything on their iPhone or camera. Their iPhone is always handy with the Camera app ready to fire, or their camera is always ready in hand. They may not even be a self-proclaimed photographer. They simply love making memories and having something to show for it. Without that person to point and shoot, any evidence of a life well-lived may not exist. This year, let loved ones know how much they're appreciated with thoughtful photography gifts.
Whether creating homemade photo gifts for the family or buying gifts for photography lovers, here are some great ideas. Happy shopping!
Photography Gift Ideas
This photography gifts guide makes it easy to shop for everyone on the list. It's broken out by category to make it even easier.
Photography Gift Card
True, a photography gift card is an easy way out. That's not necessarily a bad thing. Many people – especially picky teenagers – prefer to shop for themselves. The selection of professional cameras and accessories are endless. You could spend hours shopping for exactly what they want. Get them one of these photography gift card ideas instead:
Camera store gift card – Camera stores are a photographer's go-to for new gear. Help them stock up on the essentials with a gift card to a brick-and-mortar retailer or online camera shop.
Frame shop gift certificate – Some professional photographers offer framed photos as part of their session packages. Getting them a gift certificate to a frame shop saves on their business expenses. It's also a good gift for a friend or family member. Everyone has framed photos in their house and would probably enjoy having more.
Craft store gift card – This for the DIYer whose hobbies involve making their own photography gifts. Craft stores have everything needed to create scrapbooks, custom T-shirts, and more. Some craft stores even have their own framing departments – a two-for-one!
Printshop gift card – Professional photographers need things like business cards, gift cards, and even 'thank you' cards to connect with customers. They would typically go to a print shop or use a company like Motif to create these custom print projects.
Another way to give savings is with the Motif Refer-a-Friend program. By merely sharing Motif with a friend, they get 30% off their first purchase. After they've made their first purchase with Motif, you then receive 30% off a future order. This applies to every friend referred. The sky's the limit!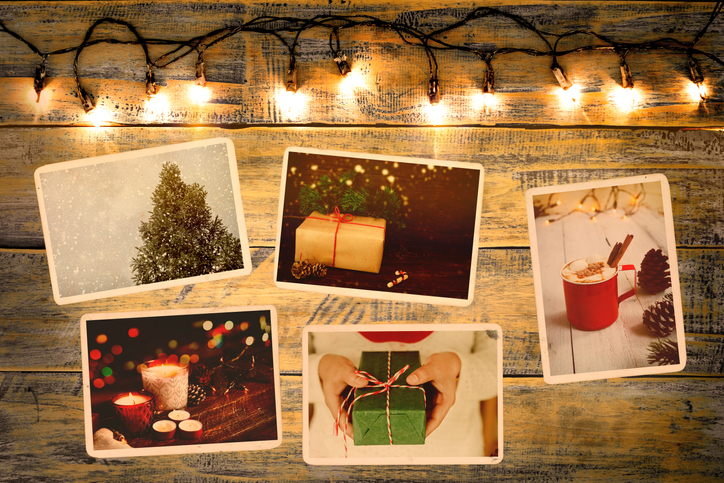 DIY Photography Gifts
DIY photography gifts are anything that can be made at home using basic craft supplies. There's no limit to DIY photography gifts. It's whatever the imagination dreams up. Need ideas? Any of the following DIY projects make cool photography related gifts. Grab some Mod Podge, a few print photos, a hot glue gun, and the object being transformed into a gift. Here are some examples:
Wine glasses – Transfer photos to the base, stem, or goblet portion of the glass.
Bookmark – Cut out the profile of someone's face, laminate it, and add a piece of ribbon or yarn to the end. Long, full-body poses work even better.
Coffee can – Remove the label and replace it with some images of your own. It then becomes a conversational centerpiece or vase.
Wood plank décor – Transfer an engagement photo or other cute picture to a piece of wood. Stamp it with the couple's wedding date and first names or initials.
Refrigerator magnet – Cut and glue photos to small glass gemstones or mason jar lids. Add a magnetic strip to the back, and voila!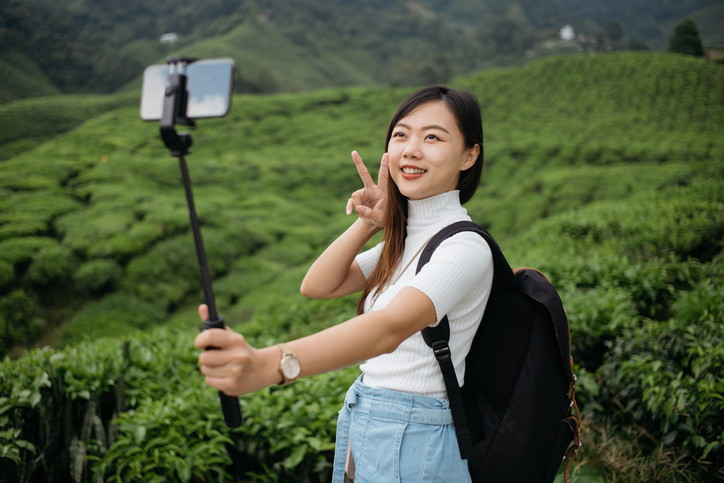 iPhone Photography Gifts
There are several phone photography accessories that make a difference in the quality and appearance of iPhone photos. Below are some of the accessories that can be gifted to any photographer friend. It's one less thing they have to invest in themselves, which is sure to brighten their spirits.
Lenses – Snap-on lenses are an iPhone must-have. They attach over the existing lens to change the perspective. There are various types of lenses, including macro lenses, micro lenses, and fisheye lenses. Buy one, or look for a set!
Protective case – While iPhone photography produces excellent images, the device isn't as easy to handle as a wrist-banded or camera-strapped DSLR. To protect it from sudden falls, inclement weather, and a host of other mishaps, invest in the right case. It should be weather-proof but not too bulky that the buttons and lenses are hard to access.
Tripod – Anyone who's taken a photo with an iPhone knows how difficult it is to keep a steady hand. A tripod solves that. It is beneficial when taking action shots. Individual tripods are explicitly designed for iPhones. Before shopping, know which iPhone model it needs to fit.
Selfie stick – A selfie stick is not a replacement for a tripod. These wands do help the user take self-portraits at a distance. Get a selfie stick for anyone trying to improve their social media game.
Power bank – The Camera app uses a lot more power than other iPhone functions, especially when using the flash. Give loved ones continuous shooting power with a spare battery bank. They're compact and easily portable.
Apple gift card – There's a lot more to iPhone photography than the Camera app that comes installed on the phone. To create that perfect image, photographers rely on various photo editing apps for iOS and apps that scan and store photos. Many of the best apps come at a price. An Apple gift card allows them to choose the ones they want.
Photography Novelty Gifts
Novelty gifts are usually small, unique items that are meant to entertain and delight the recipient. The word 'novel' literally means original or not previously identified. One of the best ways to make a gift unique is with photos. Photos instantly personalize a gift. That's why photography novelty gifts are suitable for friends, family members, neighbors, teachers, and more. If stuck for ideas, any of the items below can be customized with photos:
Playing cards
T-shirt/sweatshirt
Hats
Photo reel viewer
Paperweights
Coasters
Keychains
Wildlife Photography Gifts
Those who love to photograph animals and nature probably already have a few great wildlife photography ideas up their sleeves. What they might really need are the sleeves that keep them covered. Buy them some outdoor gear like a shirt or jacket. Photography gear goes beyond apparel. Any of these wildlife photography gifts will be much appreciated when shooting on location.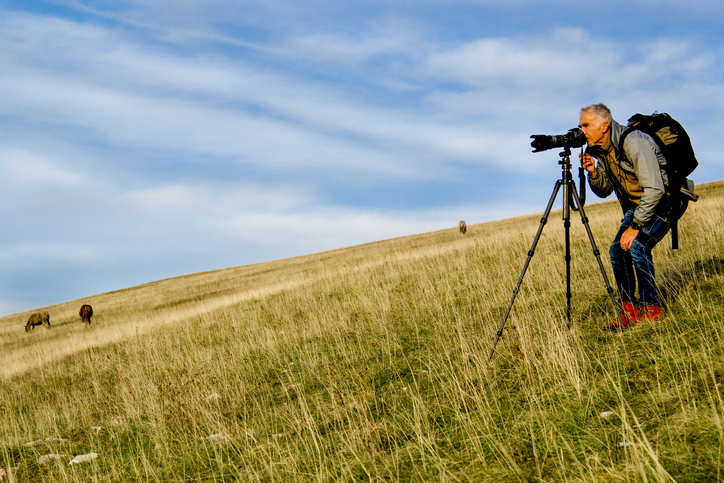 Telephoto lens – Wildlife photographers rely on telephoto lenses when maintaining a safe distance or are prevented from getting closer to the subject. These lenses help them zoom in without losing image quality.
Teleconverter – This accessory mounts between the camera and the lens. It extends the focal length. Teleconverters usually come in 1.4x or 2.0x.
Camera canopy/rain sleeve – Weather is unpredictable in the wild. The camera must be protected with a canopy or rain sleeve in case of rain or snow. A canopy is a plastic shield that goes over the camera and camera lens like an umbrella. A rain sleeve, on the other hand, is more fitted around the camera. A rain sleeve covers more surface area but also tends to be more expensive.
Tripod – This folding stand with three legs gives arms a break by keeping the camera steady for as long as needed. The most popular tripods are made of carbon fiber because it's a highly durable, yet lightweight material.
Gimbal – A gimbal is a mechanical stabilizer that uses a motion sensor to detect shaking or other movements. It can be used on its own or fixed to the head of a tripod. Look for a gimbal with good balance and a heavy build. It should be able to hold the weight of a telephoto lens.
Bean bag – Yes, hand-held bean bags used for playing corn hole in the backyard are also very useful in wildlife photography. They help stabilize the camera where a tripod simply won't fit.
Power bank – A power bank keeps all the digital devices charged up for hours and hours of use. Even a gimbal needs recharging. This power source is especially handy when a photographer is in the wild, hundreds of miles from an electrical outlet.
Weather-proof apparel – Comfortable clothes are always great gifts for the photography enthusiast who shoots in the wild. Waterproof boots are particularly important, as are warm socks. When looking for clothes, choose a material that wicks away moisture.
Water-resistant ground cover – Wildlife photographers camp out in one spot for hours on end. The ground can be wet, sandy, muddy, or rocky. Having some form of ground cover is essential to staying comfortable. It doesn't have to be anything fancy. A yoga mat will do. Just make sure the ground cover is thick and durable.
Creative Photography Gifts
Some of your loved ones already have everything they could ever need. (Or they buy it for themselves if they don't have it.) For these people, more creative photography gifts are necessary. These are things they would never think to buy or make themselves. Revert to novelty items, DIY photography gifts, and custom photo projects. Then, put a unique spin on the idea.
For example, swap the classic collage of photos for a Dad jokes photo book. Highlight your favorite silly pictures of Dad. And a caption for each one with a corny cliché. Or, try a really unique DIY gift. Instead of wine glasses or coffee cans, paste photos on a Rubik's Cube. Replace the colorful tiles with your own images. Anything quirky, funny, or just plain entertaining will be a hit.
Photography Session Gift
A photography session gift is not something to get your boss. But it is the perfect idea for spouses and best friends. Private photography sessions are exactly that – private. So keep this one close to the chest. Below are a few examples of a photography session gift and who they would be good for:
Professional headshots – Headshots aren't just for actors and musicians. Think about that friend or family member who's on the hunt for a new job. They, too, could use professional headshots to boost their LinkedIn profile, create custom business cards, or to personalize their resume.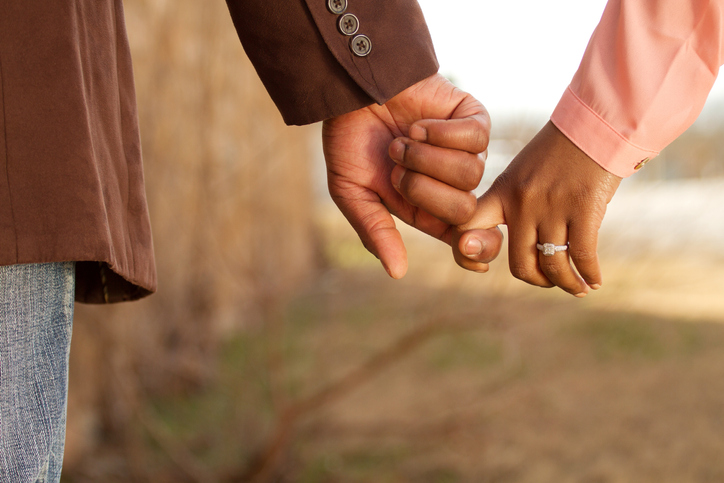 Engagement photos – Most young couples don't have the extra money to spend on professional engagement photos. That doesn't mean they don't want to take them. Chip in on their behalf so they can capture that fresh, new love. The looks on their faces will make it worth every penny.
Professional family portraits – Does your best friend or sibling take family portraits every year? Gifting them a photo session will come as a sweet surprise. It guarantees a few new pictures to post on the fridge.
Maternity portraits – Pregnancy is such an important phase of life. It deserves to be documented and photos tell the story best. Invest in maternity portraits for someone special. They can then use the images to create a pregnancy memory book they will cherish for years to come. It's the gift that keeps on giving!
Boudoir photo shoot – A boudoir photography session gift is best reserved for your spouse. Since this is such an intimate gift, be diligent in your search. Make sure you're working with an experienced, highly rated professional. Read as many reviews as you can. A franchise or corporately owned photography studio may be your safest bet.
Amateur Photography Gifts & Gifts for Photography Beginners
An amateur photographer is anyone with 0–5 years of experience under their belt. They know all the basic photography terms and have gone on a few photoshoot excursions. Their skills still need developing and so does their collection of camera equipment.
If this person would shoot better with a top-notch camera and you know what to look for, go ahead and splurge on the real deal. Otherwise, a gift card to a camera shop is perfectly acceptable. They can use the free money to upgrade their camera or add key accessories like a telephoto lens.
An amateur would also benefit from photography classes or one-on-one coaching. Pitch in for a few hours of education. If that's too pricey, buy a few books on photography. Lots of books offer general tips on camera setup, composition, and lighting. Also consider books with a more specific focus, like macro photography tips.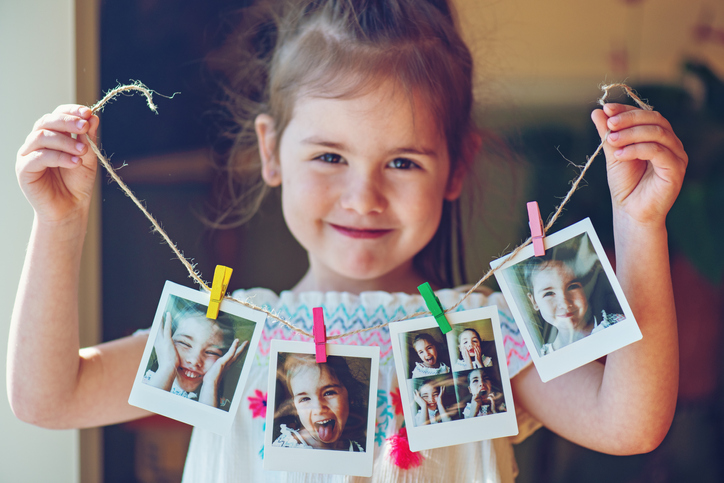 Gifts for Kids Who Like Photography
Some kids have an eye for photography. If they've already expressed interest, continue to encourage that budding talent with these skill-building gift ideas.
Apple iPad – Kids are instinctively screen savvy. Getting them an iPad is an easy transition. Before letting them loose with it, be sure to set up the iPad for photography. There are some apps and accessories that will help young photographers capture and edit their images.
Books – Books can help them improve technique. When shopping for books, look for titles specifically geared for beginners and younger readers.
Polaroid camera – Technology has made kids crave instant gratification. So give it to them with a Polaroid camera. Getting photos on the spot helps kids learn how the things they do with the camera affect the end product. They can quickly pivot, find a new angle, or improve the lighting.
Journal – A journal lets them document a photo each day. Yes, most tweens use Instagram, Snapchat, or TikTok to share a photo of the day. But a journal is more appropriate for younger kids. Journal pages are also used for more private moments – pictures they don't want to share publicly.
Photo book – With a custom photo book, do the journaling for them. Select images that highlight their photography skills. Mix in candid shots of them in action with camera in hand.
Photo string lights – String lights are a trendy children's bedroom décor accessory these days. Strings that allow for photos are even better. Kids can showcase their favorite memories and rotate them out frequently.
Best Photography Gifts Under $100
During the holidays, it's especially important to set a budget and stick to it. This list of photography gifts under $100 will keep you on track and ensure the photographer ends up happy.
Camera bag – A high-quality camera bag should have several compartments inside and a strong, weather-resistant exterior. They come in a variety of shapes, colors, and styles. Find one that is the perfect fit for the recipient.
Quick-release camera strap – The right photo happens in an instant. With a quick-release camera strap, the photographer will be ready to point and shoot.
Digital card reader – A high-speed card reader makes an otherwise tedious task much more efficient. These little devices help transfer huge photo files to a computer in record time. Some are as fast as 1.25 GB per second!
Widescreen LED monitor – Having multiple monitors helps streamline the photo editing process. Bonus points if the monitor has a blue light filter to ease eye strain.
LED lights – Lighting is crucial to photography. But most photographers don't need studio-level lighting. Small, portable LED lights can be plenty powerful.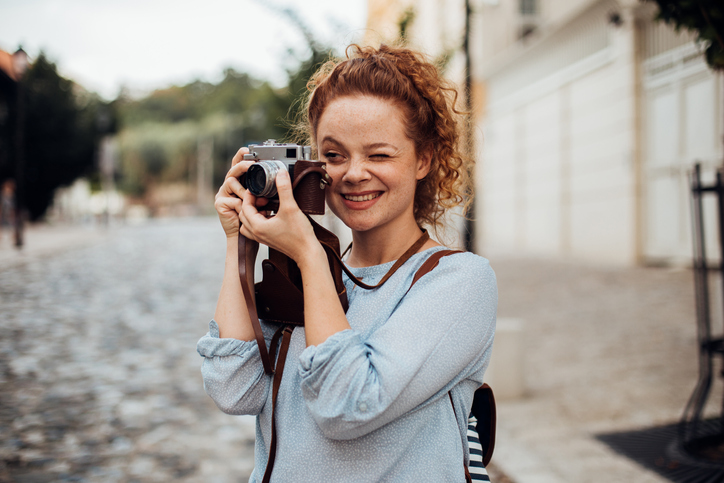 Best Photography Gifts Under $50
If the budget is smaller, many great photography gifts exist that won't break the bank. The following are $50 or less.
Memory card case – Protecting the memory card is a high priority for any photographer. It's the right case if it's waterproof and shock-resistant.
White balance kit – This is a compact accessory that photographers can carry around to help them perfect white balance in their photos. Some kits come with instructional videos for extra guidance.
Reflector disc – Reflector discs help minimize shadows under various lighting conditions. They come in different colors, including gold, silver, black, and white.
Polarizer – A polarized photo features greater contrast, deeper blues, and less glare. Polarizers come in different sizes to fit various camera lenses.
UV filter – UV filters prevent UV light from ruining images. Some photographers use UV filters as a protective barrier for their lenses.
Tripod – You can easily find travel-friendly tripods for under $50. These tripods may not be fully functioning devices. But they're helpful in a pinch.
Remote control – To master summer night picture ideas like star trails, photographers need a timer to run for several hours. A remote control with a timer helps control the shutter during long wait times.
Bean bags – Those convenient bean bags make for very affordable Christmas gift ideas for Photography lovers. Shop for bean bags that are specifically designed for cameras, or create your own.
Cleaning kit – It doesn't matter if they already have a cleaning kit. Cleaning solutions are a replenishable item. They can never have enough.

Custom Photography Gifts
While DIY projects and novelty items are customizable gifts, they often lack a level of sophistication. Enter: custom photography gifts. These tend to be much more elegant and include photo projects, like:
Wedding albums
Personalized calendars
Birthday party invitations
Whichever is chosen, be sure to get the best quality product. Otherwise, the gift loses its effect. For top-notch custom photography gifts, turn to Motif. Motif was one of the original printers of Apple's Photo Print Products. Since 2005, the Motif printers have produced beautiful custom photography gifts that exceed Apple's high standards.