Reading Time: 12 minutes read
There's another world out there ripe with opportunity for taking great photos, and it doesn't require a rocketship to get there. Just step into any body of water and encounter a variety of different life forms and landscapes. From swaying kelp forests to six-foot-long sharks, and sandy deserts to vibrant coral mountains, there's hardly a dull moment underwater. That's what makes underwater photography so spectacular. It also requires different best-practices to master. Like any kind of nature photography, being well-prepared is a requirement. Even photographing people in a pool presents unique challenges not found on land. Have no fear, though. Navigate the great unknown with the help of our underwater photography guide.
Underwater Photography Equipment
Whether heading to the shore or the pool, having the right gear is essential to underwater photos. First and foremost, a camera that can withstand getting wet and being submerged for long periods is a must. A professional camera, a GoPro, or even an iPhone will do. Depending on the equipment, all or some of the following pieces of equipment may be necessary.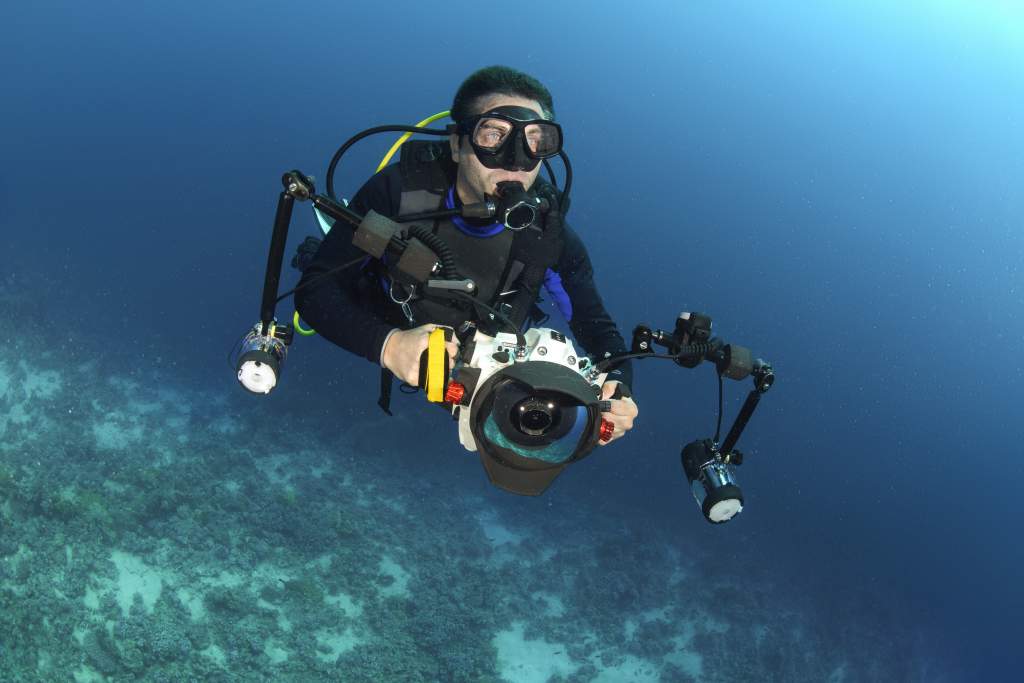 Underwater camera protection:
Camera housing – Regardless of what type of camera you're using, it should be securely protected inside a camera housing unit. Typically, housing is made from polycarbonate and/or aluminum. Aluminum is the more expensive option because of its durability. When shopping for camera housing, check the depth rating (how far underwater it can be submerged), the ports, and the design. If you can't easily access your camera's controls through the housing, making adjustments may be difficult.
O-rings – Camera housing is best sealed with o-rings. These rubber rings fit around the edges. Most housing units come with o-rings. Over time, they do need to be replaced. Be sure to test drive new o-rings before going for an underwater photography shoot. To prolong the life of o-rings, use the lubricant recommended by the o-ring manufacturer.
Anti-fog solution – Changes in temperature can fog up the camera lens. It is fairly common when transitioning from air to sea. Thankfully, there are several anti-fog solutions, including GoPro anti-fog inserts. Many photographers and divers prefer to use silica packets. They're easy to find and very effective at absorbing moisture.
Underwater camera lenses:
Macro lens – Trying to use zoom underwater can be problematic. You need a macro lens, which can cut through the water. Choose a macro lens with a focal length between 60mm and 100mm. Advanced photographers might be comfortable at 105mm.
Wide-angle or fisheye lens – A wide-angle lens will help get closer to an underwater subject without compromising the image's integrity. Pair a 10—20mm wide-angle lens with strobes to get optimal coloring. If using a dome port (see next item), opt for a fisheye lens instead.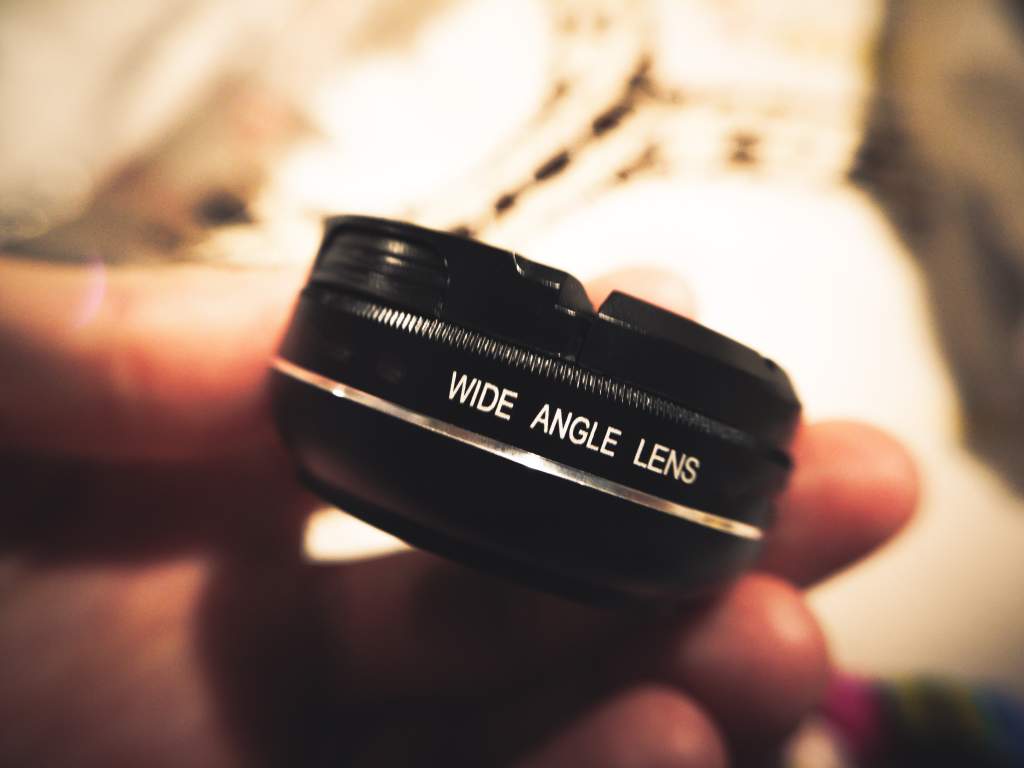 Camera ports – Don't forget the camera ports! These protect the camera from damage and help prevent cloudy images. There are two types of camera ports: dome ports and flat ports. Dome ports are best used with wide-angle lenses. Flat ports are better suited for macro lenses because they allow the lens to magnify the subject.
Color-correcting filters – Even with the sun hitting from behind, underwater photos can appear overly blue. You are underwater, after all. A color-correcting filter fixes this issue by removing other color wavelengths. Images will have a proper white balance and a more realistic look.
Pro tip: turn off the flash when using these filters.
Underwater camera lights:
Strobes – Even in crystal-clear water with unobstructed sunlight, it can be tough to get enough exposure through your lens. Underwater flashes or strobes can spread light evenly. This accessory connects to the camera by way of fiber optic cables. (Don't expect wireless communication to work underwater.) For wide-angle shooting, two strobes are often necessary to cover the entire field of view. When shooting basic underwater macro photography, one strobe is enough.
Focus light – This gadget looks like a regular flashlight, but it does so much more. Focus lights produce about 300 lumens in a narrow beam. This allows the image's subject to be seen clearly to lock in on the focus. Quality focus lights have a good depth rating and are corrosion-resistant.
Underwater camera auxiliary:
Batteries – Underwater photography requires many electric parts. Be sure to pack several extra batteries to keep the equipment powered up. It is especially helpful if using a GoPro. They tend to have a fairly short battery life.
Memory cards – Running out of storage in the middle of the ocean is an avoidable misfortune. Even though it's a small essential, don't skimp on memory. Choose quality memory cards, like SanDisk, to support your underwater photography needs.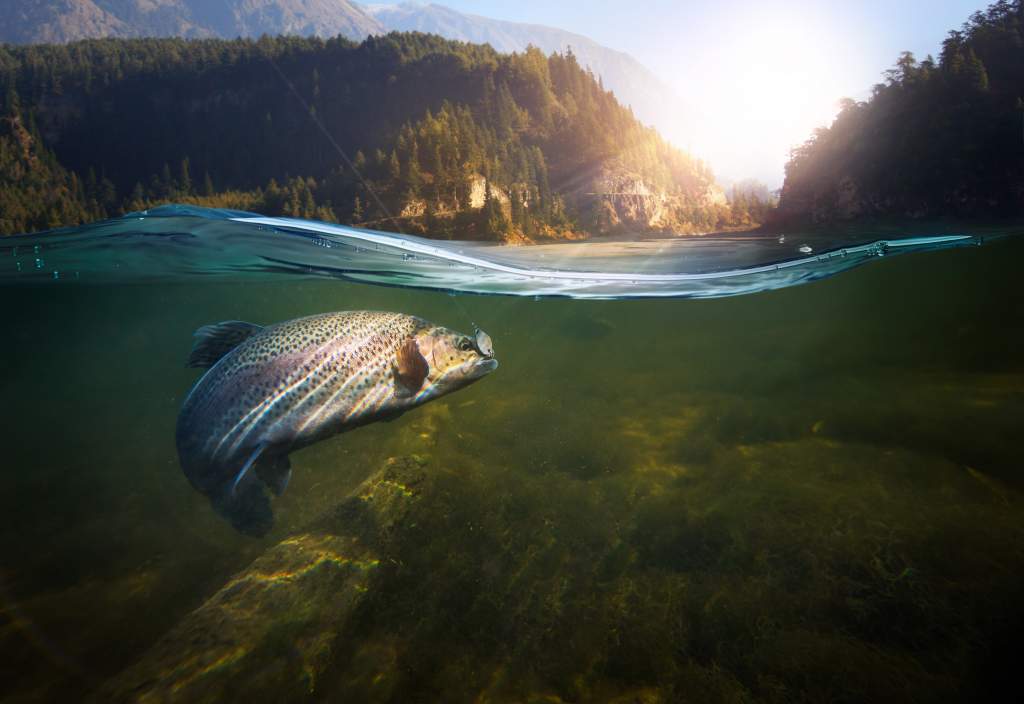 How to Take Underwater Photos With Your Favorite Device
Not ready to commit to a professional camera? Stunning underwater photos can be captured with a device already on hand. Use the following tips with an iPhone or GoPro for better underwater photography.
How to take underwater photos with iPhone
Gear up with underwater iPhone accessories.
While Apple significantly improved the iPhone 11 camera making it water-resistant, here are a few must-have accessories.
Waterproof case
Clip-on wide-angle lens
Clip-on fisheye lens
Dome port
Waterproof selfie stick
Find your favorite underwater iPhone apps.
The native Apple Camera app is extremely useful as-is. Portrait mode is a great way to highlight your subject's best features. Other iPhone camera apps may be better suited for particular photographs. For instance, the Camera+ 2 app is good for controlling white balance – a common issue in underwater photography.
Charge your phone to 100%.
It's risky charging an iPhone near water. Electricity and water don't mix well. A fully charged battery is crucial for a long day under the sea.
Adjust the video resolution.
When capturing video, check the resolution settings before heading out. Go to the iPhone Settings and select the Camera app. Tap "Record Video" and choose whichever resolution you'd like to ensure proper disc space for storage. The higher the resolution, the larger the video file.
Open the Camera app right before you dive in.
Even with a waterproof case, don't expect the iPhone's touch screen to function correctly underwater. Open the Camera app right before diving into the water.
Snap photos with the volume button.
Just in case the touchscreen isn't accessible, have a backup plan. Pressing the Volume Up button on the side of the iPhone activates the shutter.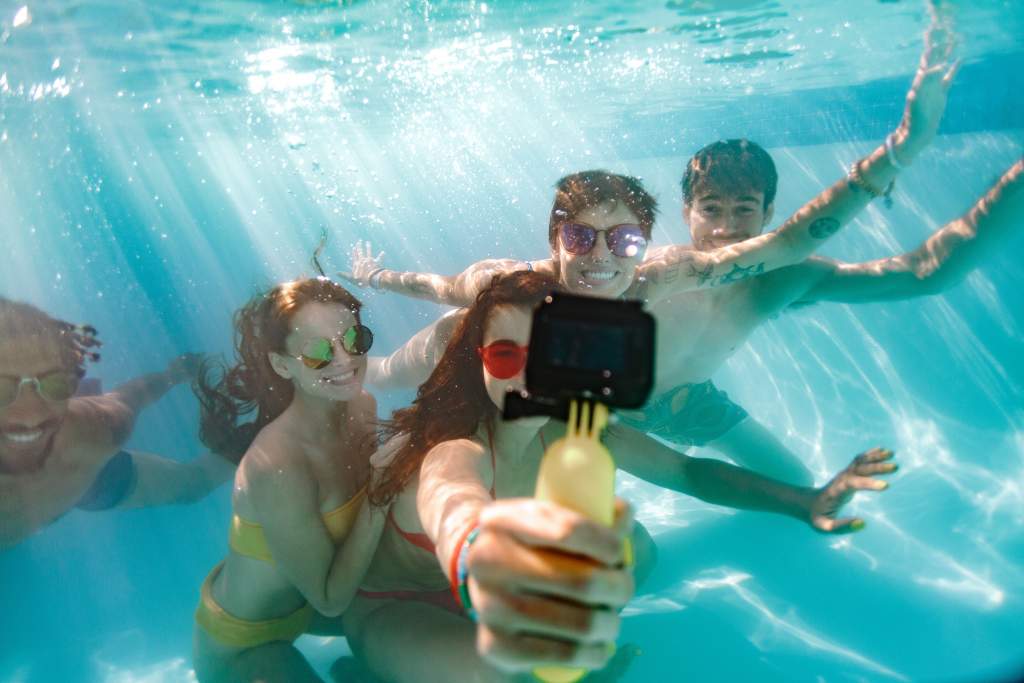 How to take underwater photos with GoPro
Accessorize your GoPro.
The GoPro is already a waterproof device. No housing necessary. Consider picking up these useful accessories:
Camera rig
Color-correcting filters
Anti-fog inserts
Dome port
Floating hand grip or selfie stick
Waterproof lights
Confirm the depth rating.
Each GoPro model is different. Double-check the depth rating for the specific unit being used to determine how far underwater it can safely travel.
Clean the gasket and lens.
Any dirt on the GoPro's gasket will break the tight seal and cause leakage. Wipe down the gasket and the lens before closing the case. A clean lens keeps fingerprints and dust from making appearances in your photos.
Add a lens filter.
GoPro cameras are automatic, which means the white balance can not be adjusted for better coloring. For that, a lens filter is required. A red lens filter is the best choice for blue water. If shooting in green-tinted water, go with a magenta filter.
Use a dome port.
GoPro excels at halfway underwater photos, which are best when taken with a dome port. A dome port keeps the waterline away from your lens.
Adjust the settings.
For shooting underwater still photos, shoot at the highest resolution. When shooting video, try the 1080 SuperView at 80fps.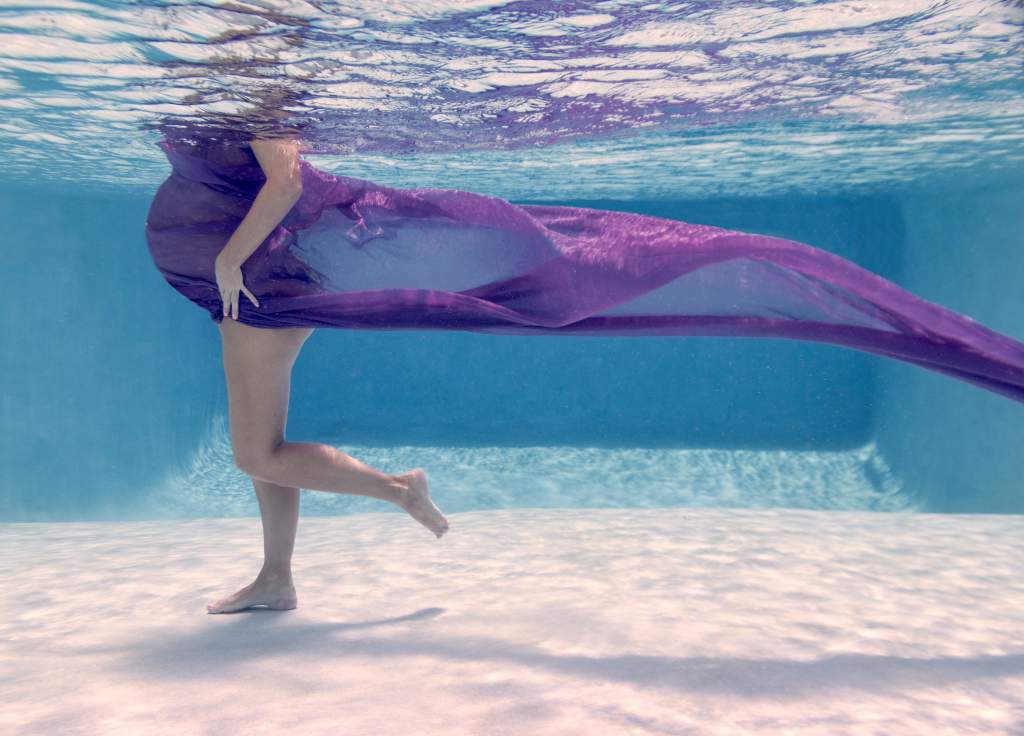 5 Underwater Photo Shoot Ideas
When considering outdoor picture ideas, don't forget underwater photography. It may require additional planning and the need to get wet, but it's also care-free and fun. In fact, part of the fun is experimenting with different subjects and compositions. There are just as many photo opportunities below the waterline as there are above it. Here are a few underwater photoshoot ideas to get you started:
Halfway underwater photo
This is when part of the image reveals what's below the waterline, and the other part captures the view from above. It's a common photography technique with snorkelers because their water adventures don't go very deep. It's also a great idea for capturing surfers in action, birds diving for food, and shallow-water landscapes.
Underwater maternity photoshoot
Motherhood is such a natural time. It makes perfect sense to honor this phase in the elements of Mother Nature. Unlike a progressive, month-by-month pregnancy memory book, underwater maternity photos are often taken in a single shoot. Choose a clear ocean day or head to a pool. As for an outfit, forget the maternity swimsuit. A long chiffon gown looks elegant, flowing with the water.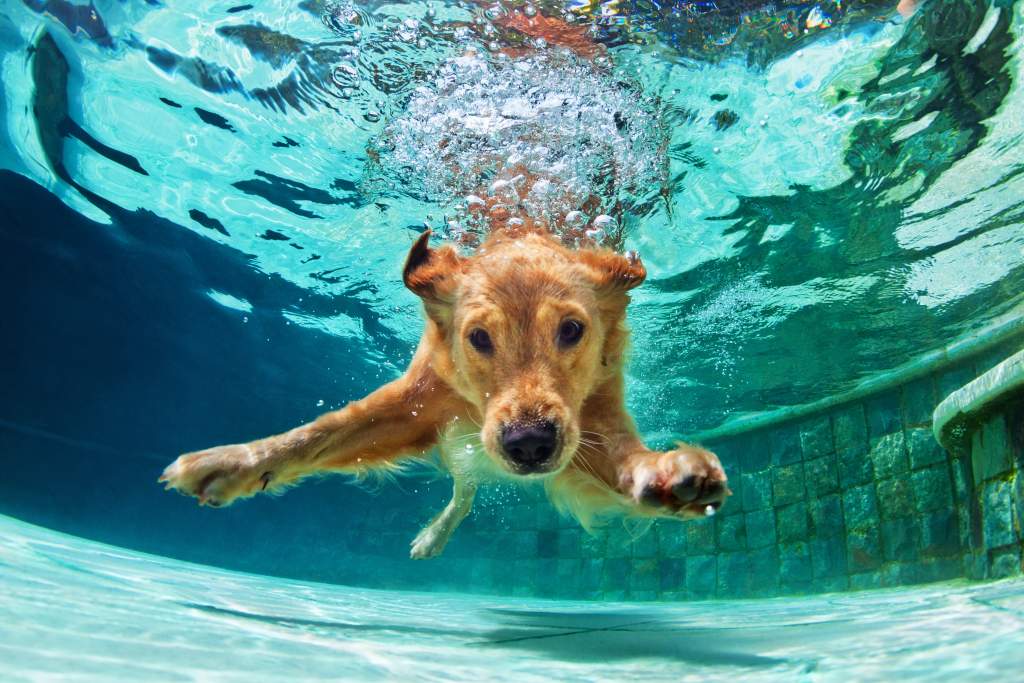 Underwater dog photoshoot
Does your pup love to swim? Catch the fun with a planned or impromptu underwater photoshoot. It doesn't have to be complicated. Just the look on their face as they hit the water is priceless. But if they're up for it, add a ball or dive ring. Try to capture your dog's mouth grabbing for the toy.
Underwater wedding photoshoot
Underwater wedding photos are sure to stand out with friends. They're a non-traditional choice that pays off in unforgettable ways. To keep some of the tradition alive, dress in classic wedding attire. Adding a vail, flowers, and shoes is optional. Since these photos require getting wet, plan the shoot for after the wedding. Or reserve a second set of outfits for the special occasion.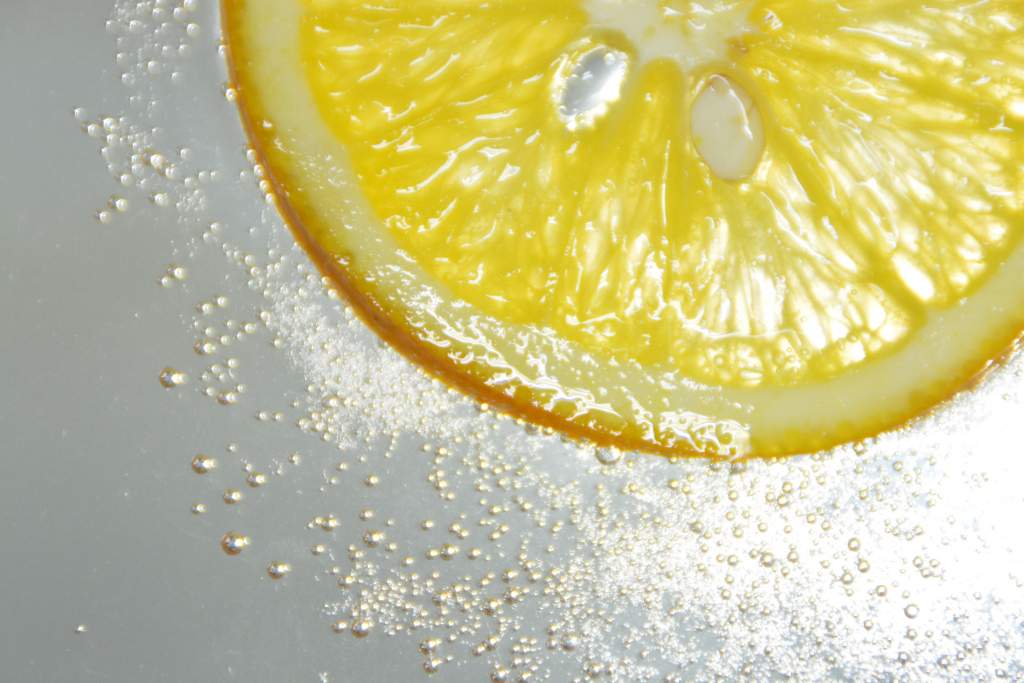 Still life photos
Scuba divers find all sorts of treasures on the ocean floor. These are great opportunities for still life photography. Not a deep diver? Underwater still life can also be created in the kitchen. Use a tall glass or pitcher of water and a small, individual subject. Pieces of fruit, seasonal vegetables, fallen leaves, and other petite pickings work best.
6 Underwater Photography Tips
Regardless of what is being photographed or what device you're shooting with, some underwater photography tricks are standard. The tips below are universal and guarantee a successful day at sea (or at the pool).
1. Find stability.
Waves, currents, bubbles, marine life, and the wind are conditions that can be tough to overcome. Jerky movements must be minimized as much as possible. A shaky lens rarely produces quality photos. Thankfully, there are plenty of ways to stabilize a camera in the water. A camera rig is the steadiest option. Locking arms straight can work to a lesser degree. If using an iPhone or GoPro for underwater photography, secure the device to a selfie stick.
2. Look for clean, calm water.
Rivers and lakes are highly accessible, but they aren't always the best setting for underwater photography. Their murky floors kick up sediment that interferes with the shot. For clear, vibrant photos, go to a clean, calm body of water. Traveling several hours or making an entire vacation out of the photoshoot may be required if you don't reside near a proper body of water.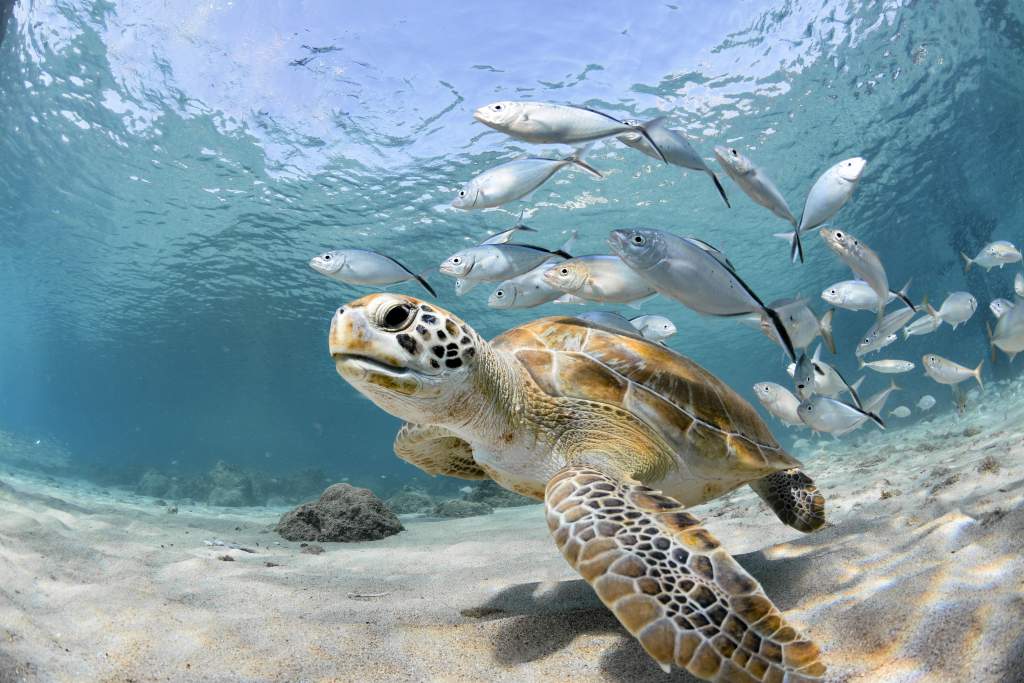 3. Wade in shallow water.
The shallow water allows you to leave the strobes behind and rely on a natural light source: the sun. All that solar power produces images with more authentic coloring. Stay within 10 feet of the surface for better natural lighting.
4. Put the sun behind you.
Without a flash, you need sunlight to properly expose the subject underwater. When the sun is behind the camera, light is directed exactly where it's needed. Keep in mind that the deeper you go, the less natural sunlight you have. To compensate, use lower shutter speed and carry waterproof camera lights.
5. Get close to your subject.
"Shooting through water" is a phrase that refers to the distance between the lens and the subject. Too much distance between them means more water to shoot through. This creates blurry images. Unless shooting underwater macro photography, keep at least 12 inches away from the subject. Close-ups also make for more striking images. Imagine a sea turtle filling the frame. It has shock value because the scene feels so lifelike.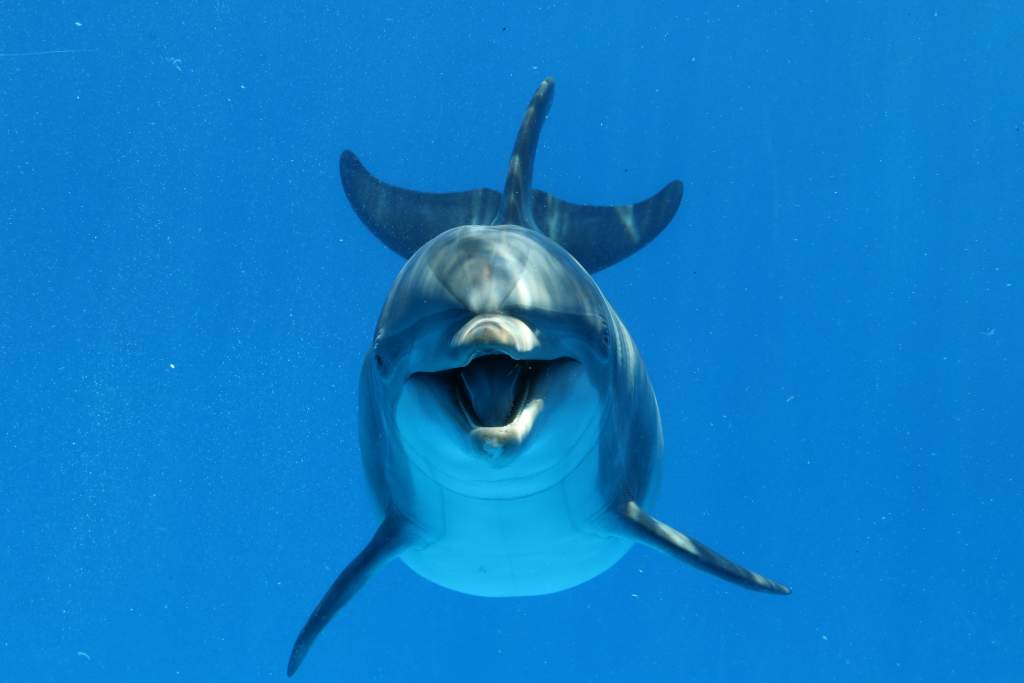 6. Make eye contact.
Once close enough to the subject, attempt to make eye contact. A person or animal gazing directly into the camera brings the image to life. Of course, the subject doesn't have to have an eye or even be a living thing to make "eye contact." The idea is to get the camera lens to an equal level. If that's not possible, position the camera below the subject and aim up. Going low often lets beautiful sunbeams shine through the water.