Reading Time: 7 minutes read
Photos that crack a laugh are just as special as those that tug at heartstrings. It does, however, require more creativity to conceive these funny poses than traditional family portraits. Using props can certainly help – and is strongly encouraged. But attitude is really the best accessory for these shots. Keep an open mind and a handful of these funny picture ideas in your back pocket. Whether photographing a group or shooting selfies, you'll always be ready for a good time.
Funny Poses for Pictures of One Person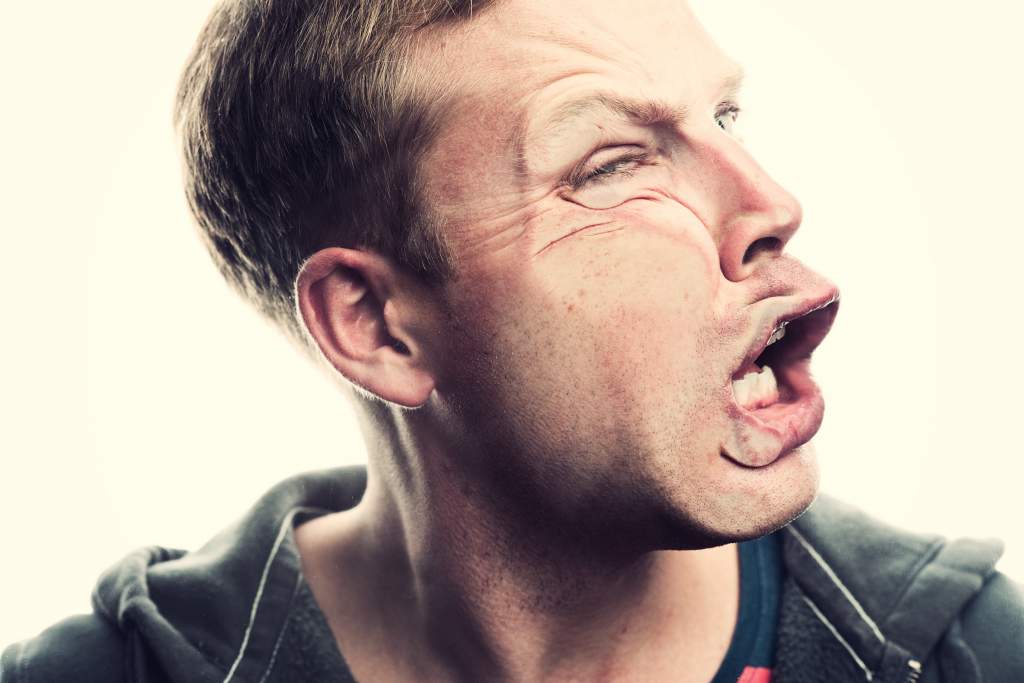 Squished face
For most people, yelling "make a face" is their go-to for getting funny picture poses. But here's a better idea: try squishing faces. The easiest way to pull this off is to press your face up against a pane of glass (a window, door, etc.). For a more dramatic effect, apply tape in varying directions across the nose, lips, and cheeks. Clear tape works best with the camera. Avoid super-strong, super-sticky tape or your next funny photo may be of someone without eyebrows. So be careful when removing the sticky stuff.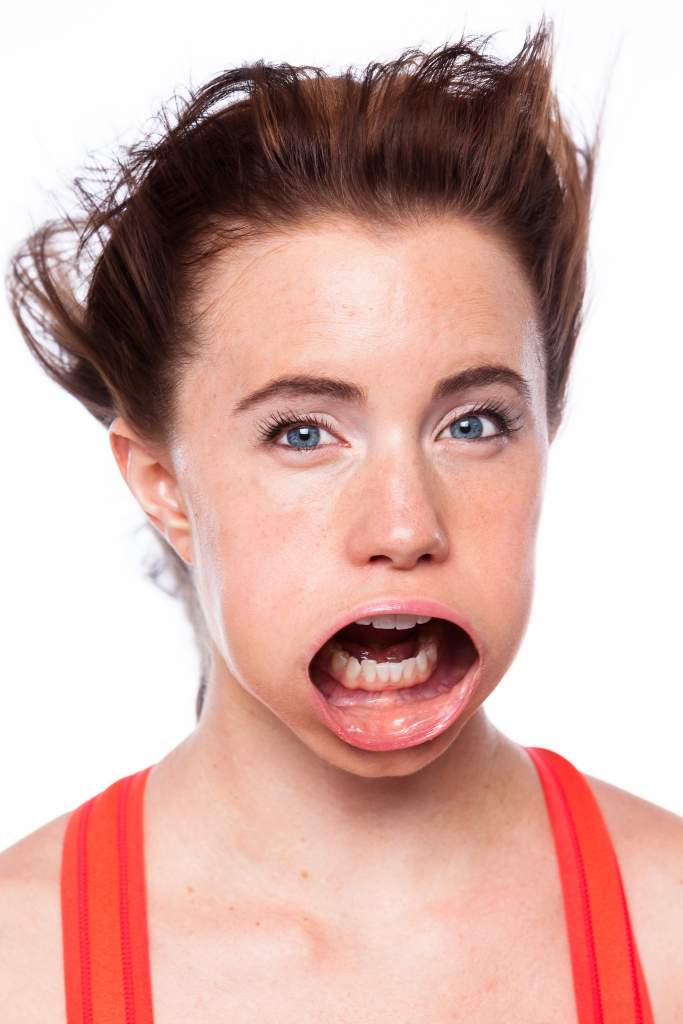 Windblown
Think of a dog with its head out the car window. Those flapping jowls are just as funny on a human as they are on a dog. So grab a leaf blower, fan, or hairdryer and get to work. The air should be blowing directly on your face from the front or side. Also, make sure the mouth muscles are relaxed. Cheeks and lips should be moving with the wind.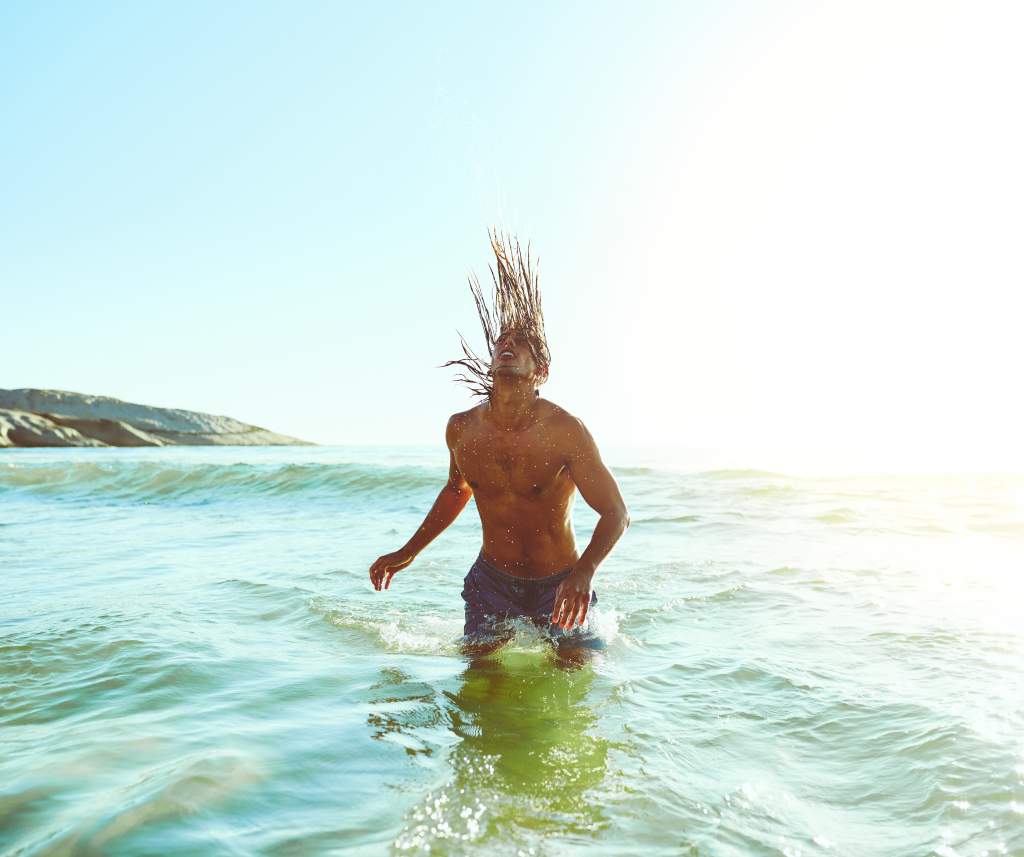 Water-flipping hair
Women do it all the time. They emerge from the water with their long, beautiful hair flipping a wave mid-air. A man doing the same is a lot less common. Any guy with long locks or a long beard can do this. They simply dunk themselves underwater, and then force their head back while standing up. They don't need to stand up completely. Just be sure the shoulders come out of the water. Practice enough times, and you'll catch the perfect wave.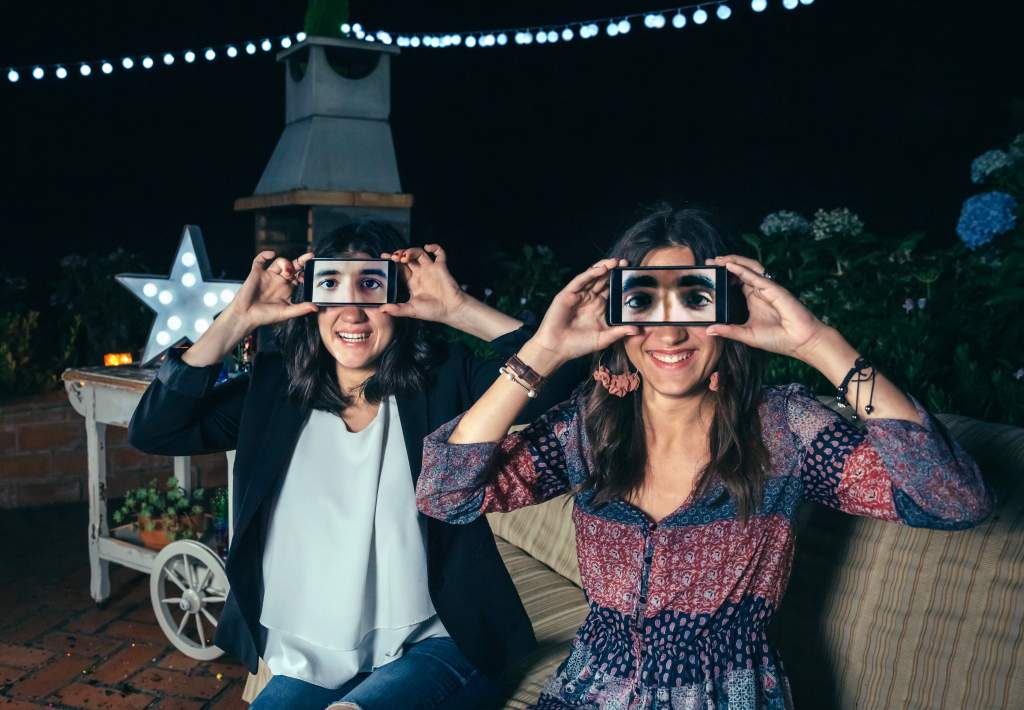 Magnified facial features
Magnifying or changing facial features offers endless funny poses for pictures. Make one eyebrow raise, turn up a nose so the nostrils are flaring, or enlarge someone's teeth and lips. The easiest way to do this is with a magnifying glass. But in the age of technology, a cell phone works just as well. Adjust your iPhone camera settings, and then take a photo of the facial feature you want to change. Fill the phone's screen with the photo and hold the phone over that body part, while someone else snaps the funny photo.
Funny Poses for Group Pictures
Stepping on a friend
Using forced perspective photography, this funny picture idea is easy to pull off. Have one person stand in the foreground of the picture frame. Their leg hovering off the ground as if taking a big stomp. Everyone else stands several feet behind the "stepper." Ask them to squat down or pose with their hands up. The shot should look like they're trying to block the giant foot. Facial expressions and body positions are key to nailing this shot.

Back-to-school celebration
Earn an A+ for your back-to-school photos. Several funny poses include the whole family. First, gather the kids in their new school outfits, backpacks and all. While the kids look sad and mourn the loss of another summer, Mom and Dad are literally jumping with excitement. If that's not enough, make it an all-out party with streamers, balloons, and popped Champagne.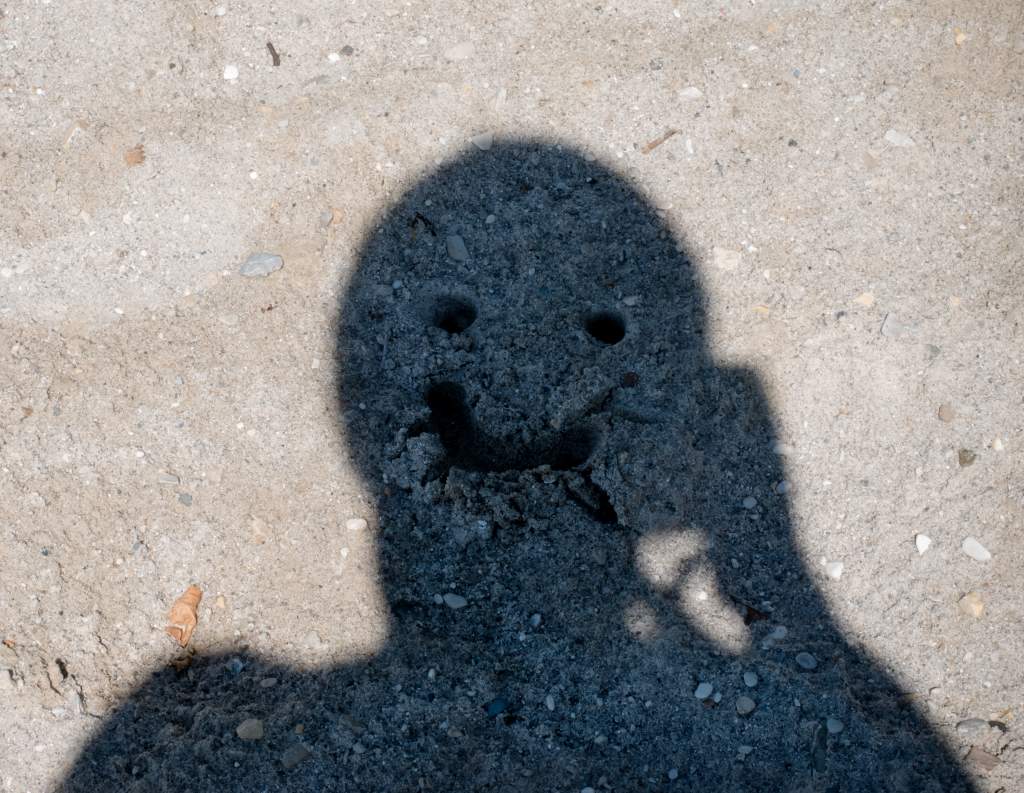 Faces in the sand
Right before the sun sets on a brilliant beach day, gather a squad of friends in a circle. Now look down and take note of everyone's shadow. Working within those outlines, draw faces in the sand. Make each face a little different – sad, happy, surprised. With all heads centered over the sand art, snap some funny group pictures. Avoid capturing any feet in the frame, or it'll lose effect.
Funny Poses for Couples' Pictures
Reverse Titanic
Among all the cute, funny relationship photos out there, the Reverse Titanic should be top of the to-do list. Everyone remembers the classic Titanic pose: Rose stands on the bow of the boat, her arms outstretched and Jack's hands around her waist. It's beautiful and romantic. To make it funny, simply switch positions. The taller person goes in front and stretches their arms. The shorter partner stands behind struggling to get their head in the shot.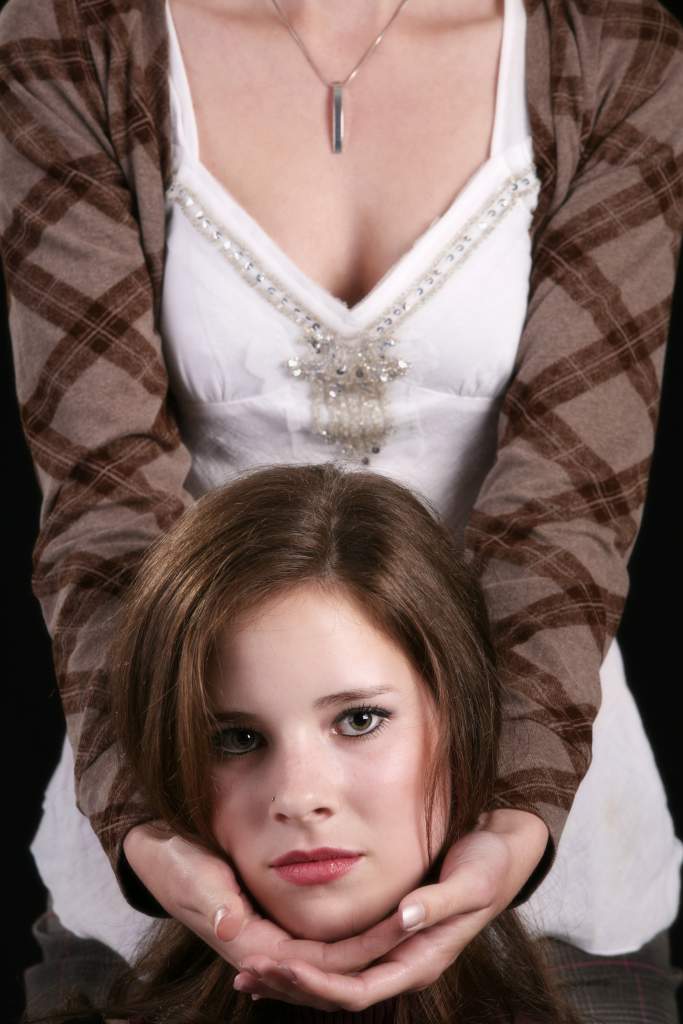 The headless body
This is not a magic trick, but it sure does look like one. The pose involves one person sitting on the edge of a pool, counter, or tabletop with their head dropped down as low as possible. The second person crouches down in the pool or under the table, resting their chin on the surface. With a strategically angled camera, the person sitting appears to be detached from their head. It's even funnier when the headless body holds the head by its hair.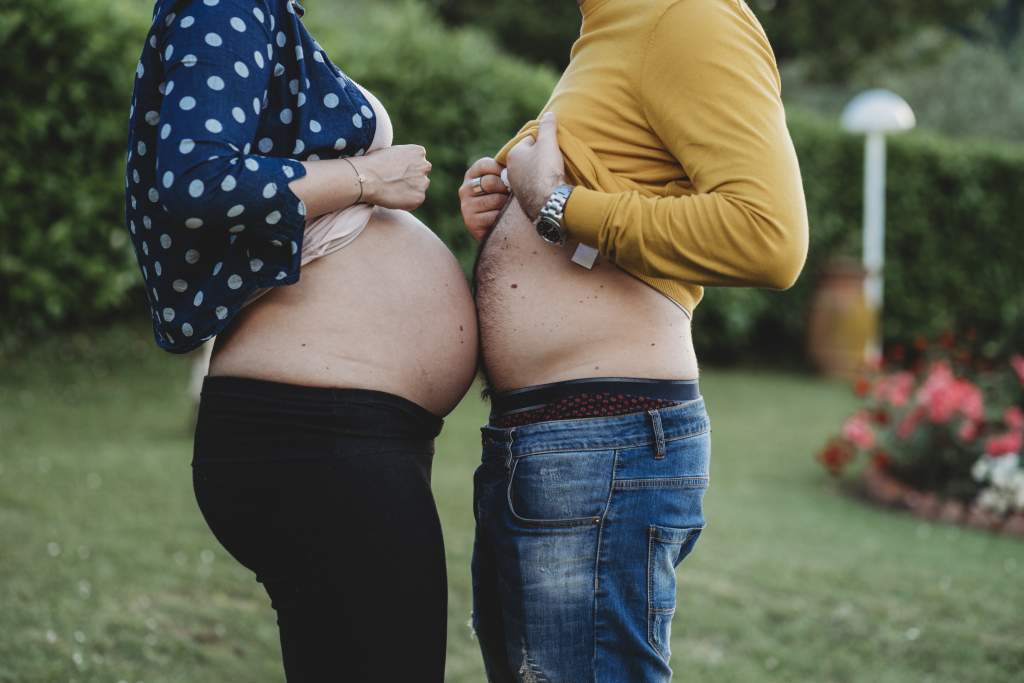 Expecting a beer baby
If women get a pregnancy memory book, it's only fair to give their partners a sympathy photoshoot. An actual "beer belly" is not required. Make one by stuffing pillows or a watermelon in their shirt. While that alone might get a laugh, the real fun comes from posing. The "expecting" partner should cup the faux belly with their hands. Or, have the mom-to-be stand so bellies are touching. The more realistic the pose, the funnier the photo.
No dumping allowed
How many sunset kisses is too many? Traditional engagement photos have become all too predictable. It's time to spice up those social media feeds with a little boost from the street. Locate a "No Dumping Allowed" or No U-Turn sign. Then, have the newly engaged couple strike funny poses in front of the sign. Sure, they could share a kiss. But the focus should be on the sign's message: there's no turning back now!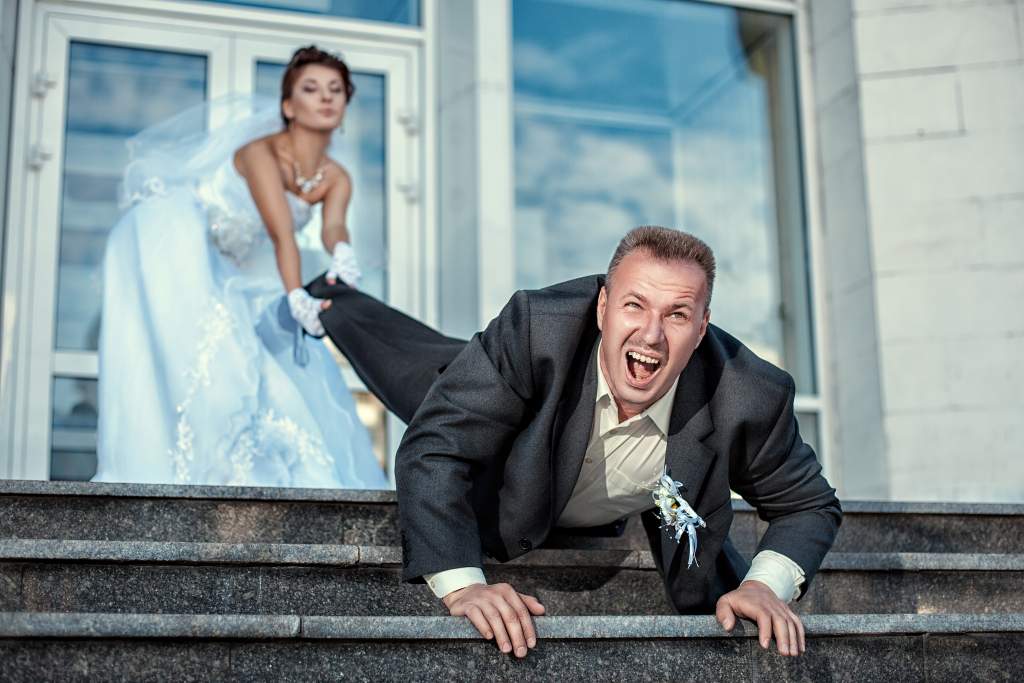 The ole ball and chain
Turn this infamous expression into a funny photo idea. It's okay to think outside the literal ball and chain. Any pose that illustrates one person dragging down the other qualifies. For instance, picture a woman on the beach, dragging her husband through the sand. His fingers making streaks as he gets pulled. Have the word "HELP" written in the sand in front of him. Dress them in wedding attire, and the photo-op is even funnier.
Collect Your Funny Picture Ideas
Showcase all your comedic pictures in a beautiful photo book. Motif offers soft and hardcover books in various sizes. Plus, every project is printed on premium paper that offers true color tones and zero image bleed. Those funny pictures will jump off the pages. Leave a copy on your coffee table, and everyone will be laughing out loud.