Reading Time: 15 minutes read
One of the common iPhone photography misconceptions is that you cannot use an iPhone for serious photography. Can a phone with a camera that fits in your pocket measure up against traditional photography equipment? The answer is "yes"! iPhone photography has become increasingly popular as technology has improved. No matter how advanced the technology, the quality of any photo depends on the photographer's creative vision. To help you better understand how iPhones have become an important part of the photography world, here's everything you need to know about iPhone photography.

Can you use an iPhone for photography?

The iPhone has been steadily updated with new features added over the years, including regular improvements to camera quality. When the iPhone 8 Plus became available, photographers were finally ready to take photos they could be proud of editing and sharing. Many professional photographers are now using smartphone cameras to snap pictures during their travels or on assignments.
There are many things to consider when thinking about both an iPhone vs. DSLR camera for photography sources. Of course, the iPhone has its limitations and can't provide all the features that a traditional DSLR can, with interchangeable lenses and various attachments. Some days, however, carrying bulky camera gear is inconvenient. The iPhone is your lightweight alternative. With the development of iPhone camera-sized accessories, such as lenses and tripods, taking amazing photos with an iPhone is easier than ever. And, with endless iPhone camera apps to choose from, iPhone photography can be shot and edited as well as any DSLR camera.

An iPhone camera is a tool, just like any other camera. With the proper knowledge and the right techniques, you can use your iPhone to take great photos that may be hard to believe were taken with the iPhone.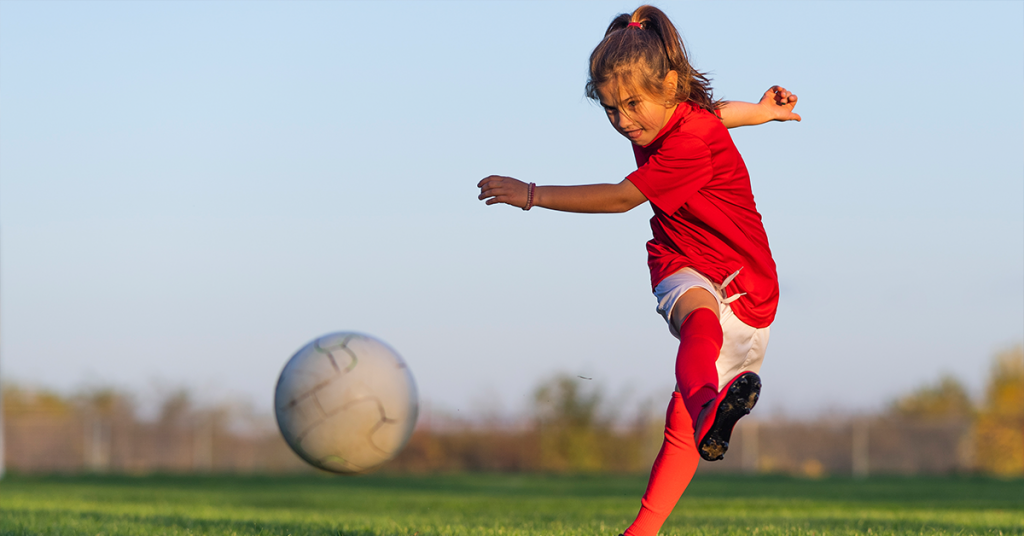 iPhone Camera Modes and How to Use Them

iPhone camera modes are the creative support behind iPhone photography. While the iPhone Camera's flash or timer might not always reach the photography effects you're looking for, there are plenty of other features available. Within the Camera app, you'll see features such as Live Photos, Camera Timer, HDR, Focus, and Exposure. Three important iPhone camera modes to learn are Portrait mode, Night mode, and Burst mode. Here's how these features expand your photography creativity and allow you to feel more comfortable using an iPhone for quality photos:

The iPhone Portrait mode is a photo effect that blurs the background of an image by adding a simulated bokeh. This background blur isolates the subject in a photo and gives it a more professional look. Portrait mode provides similar results to ones you get when using a DSLR camera. Switch to Portrait mode by swiping on the slider at the bottom until you land on Portrait mode. Once you're in Portrait mode, follow the on-screen prompts that let you know if you're too close or too far from your subject or if you need to add more light to the picture.
To use Night Mode, you'll need an iPhone 11 (including Pro and Pro Max) or iPhone 12 (including the Mini, Pro, and Pro Max). On earlier iPhones, night photography was difficult. Blurry photos, graininess, exposure problems, and unnatural colors were common issues. The iPhone 11 and iPhone 12 cameras use intelligent software to eliminate these problems. When you shoot with Night Mode, the camera takes multiple shots over several seconds and then automatically blends the images into a single, high-quality photo. Night mode turns on automatically when taking a picture in low-light environments. You'll see the small moon symbol near the top left turn yellow when Night mode is activated. A time indication like "1s" or "5s" will show up near the moon symbol, which signifies the exposure time (or the length of time the camera lets light in before taking the picture). When Night mode is activated, press the round shutter button to take a photo as you usually would. Hold the camera as still as possible until the exposure completes. The camera takes time to take in light to take a quality picture in very low light.
To activate Burst Mode, you don't have to change any of your iPhone camera settings. All you have to do is press and hold the shutter button. With an iPhone camera 11 or higher, tap the shutter button and immediately slide it to the left for portrait-oriented photos or drag it up for landscape orientation. Your device will then keep taking pictures as long as your finger touches the screen. Burst Mode takes approximately ten photos per second. Burst Mode is best for action shots that include children, animals, people playing sports, or any constant movement. Those can often be difficult to capture with a single press of the camera shutter. You can also try it when taking candid photos. Once done, open the Photos app, tap on the "Burst" album to open it and choose the "Select" button at the top right of your screen. Choose the photos you want to keep, then tap on the Done button in the right upper corner.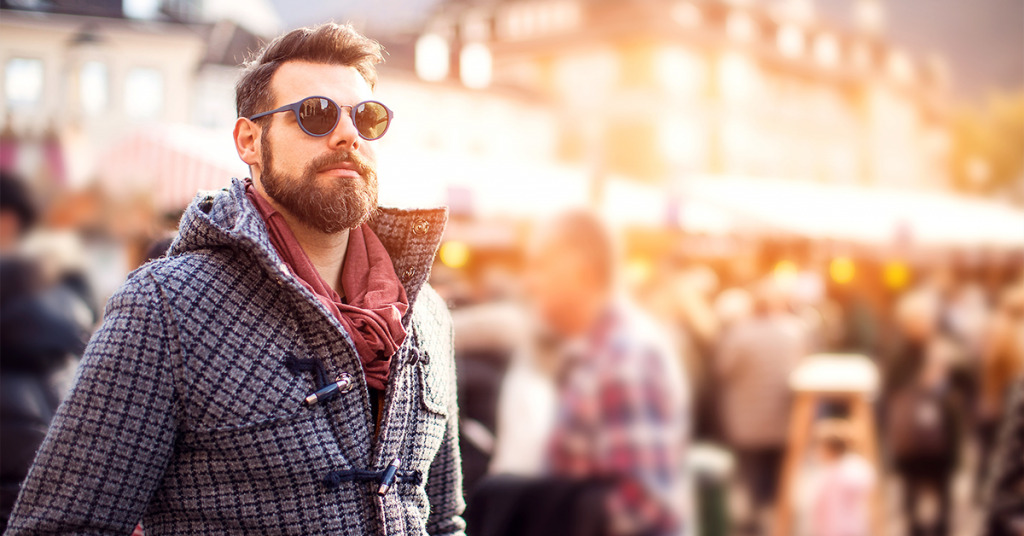 iPhone Photography Tips

There are a lot of ways to dive right into iPhone photography. First, get to know iPhone camera settings to learn the ins and outs of the iPhone camera. This includes taking live photos with filters, using exposure to make pictures lighter or darker, and setting the timer for hands-free shooting, among others. Here are some useful and easy iPhone photography tips to quickly improve your iPhone photography:

In photography, the bokeh effect is used when a person or other object in the foreground is focused while the background is blurry. It's not just a general blur – bokeh blur draws attention to the subject and creates images with backgrounds that look dreamy and eye-catching. Using bokeh is popular in portrait photography or macro photography when the subject is very close up, or there's a lot of lighting in the background. When purposely photographed out of focus, harsh or bright lights become soft or diffused. On an iPhone, bokeh is achieved by using Portrait mode. In Portrait mode, the camera uses depth to instinctively zoom in and frame the subject, blurring the background. You can also create bokeh by editing depth after taking the photo.
Use the iPhone grid feature for photo composition. The iPhone camera grid divides your photos' frame using four lines that run horizontally and vertically across the screen. The grid shows nine squares laid across the screen, like an empty tic tac toe grid when it's turned on. Using the camera grid to match the subject up with lines on different screen sides draws more attention to the subject in more subtle, artistic ways. You get the most out of your pictures. The camera grid is handy for landscape shots. It shows you how to frame the horizon to get a more interesting picture. You can match up objects of interest in the foreground to the lines, making sure they complement your shot and draw the eye into the scene.
If you're looking to capture something at a lower angle, but you don't want to lay down on the ground, turn your phone upside down. Flipping your phone upside down gets your camera several inches lower for photographing harder to reach spots. Your photo also ends up being upside down, but you can rotate it later to be right-side up.
The flash is the main feature of both traditional and digital cameras. It functions to brighten up a room to take a beautiful and clear picture. An iPhone flash is a mildly powerful LED, which means using the flash feature can be a disadvantage. Consider using an external flash that works wirelessly with an iPhone for more powerful flash abilities.
Use the volume button for several photography tricks. For one, Camera shake is the main enemy of getting a sharp photo. If it happens, it's bound to cause blurriness. Using the volume button can help you stabilize your shot while pressing the shutter. It's also tough to tap the camera shutter button when taking a selfie with your hand outstretched. Squeezing the volume up button on the side of your iPhone is an easier way to snap the photo.
Did you know that your earphones can also help you get candid photos? Hold your camera towards your subject, and hold the earphones in your other hand (or have them in your ears). Use the volume "up" button on the earphones to take candid photos.
The iPhone camera app includes exposure and focus lock features that allow you to lock the parameters and frame your shot. This "AE/AF lock" is useful when taking a photo with variable light conditions. To activate the AE/AF lock, open the iOS Camera app and tap on the screen to focus on an area. Instead of tapping and releasing, tap and hold until the focus square flickers. When you lift your finger, you'll see an "AE/AF Lock" indicator at the top of the screen. Once the AE/AF Lock is turned on, you can frame your photo without losing the exposure and focus controls that were just set. To undo the exposure and focus lock, just tap on the screen once, and it will remove it.
There are many other iPhone photography beginner tips that will start you on your way to learning about your iPhone camera's abilities. They'll also give you the confidence to take photos like a pro.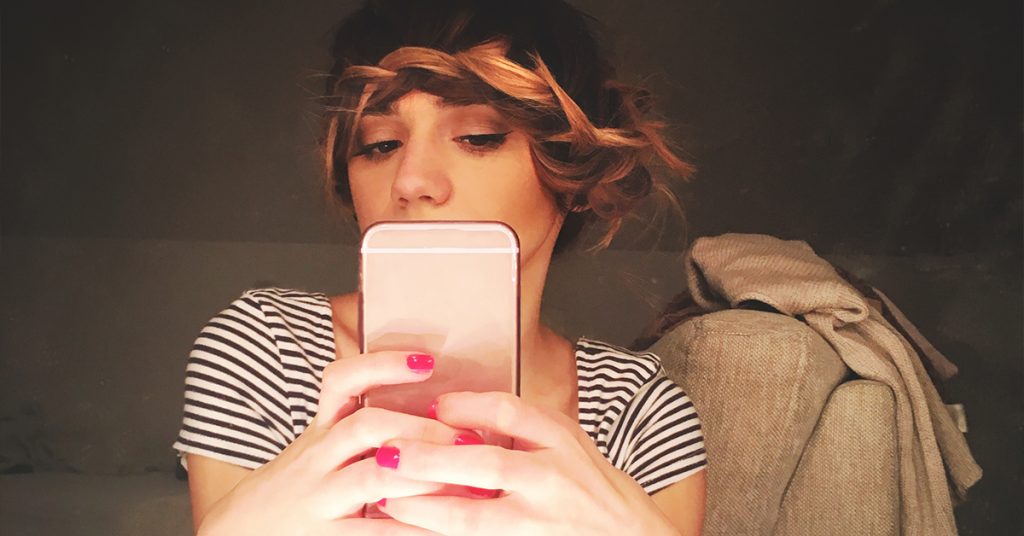 Editing iPhone Pictures with the Motif Photo App

Photographers never stop looking for picture-perfect moments. With iPhone cameras now offering great optics to capture sharp, high-resolution results, many images are being taken on smartphones. There are many free and paid photo editing apps available in the App Store. They range from basic editing and sharing tools to full-featured photo editing apps, such as Photoshop and Lightroom, that let you edit, and organize images for professional-looking photos.

Editing photos within the iPhone Photos app is an excellent place to start. To edit photos on your iPhone, find them in the Photos app. Once you've found an image, tap on it to view it, then tap "Edit" in the top-right corner of the screen. If you have iCloud Photos, you'll need to wait a second for the full-sized image to download. You'll then be able to edit your photos. Across the bottom of the screen are four buttons, each referring to a particular set of editing tools:
Live Photos: Only visible if your image is a Live Photo (video recorded along with a still image).
Adjust: Standard editing controls you'll find in most image editing apps.
Filters: Apply or remove iPhone photo filters.
Crop/Straighten: For changing the aspect ratio, cropping, and more.
At any point while editing an image, you can tap on the photo to see the original. This provides a point of reference for any edits you've made. You can see whether your changes enhance the image or not. If you're editing a Live Photo, which is a still image with three seconds of video for context, you can also tap and hold the image at any point to see how your edits affect the video.
There are also some specific edits you can make on photos that can require a third-party app. This includes how to flip, mirror, or rotate photos on an iPhone. One feature added in iOS 13 is that you can now flip any picture straight from your Photos app. It's great if you need a picture's mirror image, like if you're trying to read backward text. Not every phone can download iOS 13, however. If you have an iPhone 6 or earlier, you'll need a third-party app.
If you've ever wanted to add text to photos, use the iPhone camera Markup editing tool. Open Photos from your home screen. Tap the "Library" tab in the lower-left corner of the screen, then select the photo you want to edit and tap "Edit." Then, tap the More button (the three dots), and then tap "Markup." Once you're in the Markup editor, you can choose a drawing tool along the bottom. Your options include a pen, a highlighter, a pencil, or an eraser. Tap the color picker circle to the right to choose a color for your drawing tool (except eraser). You can now add doodles, callouts, and text to your photos.
When you're ready to move beyond iPhone's own editing tools, the Motif app is an easy-to-use iPhone photo editing app that's only used with iPhone and iOS programs. Motif is a unique app that gives you even more creativity with photo editing and combines it with the ability to create photo books of your treasured memories. You can use Motif both on your iPhone/iPad or Mac, which means you can start creating a vacation photo book while you're still on vacation. Motif allows you to save projects, so you can add photos from wherever you are and not worry about losing your work. Motif's image selection process makes it easy to select multiple images across Memories, Albums, and your Camera Roll. You can also edit photos in the main view, rather than a separate one for editing.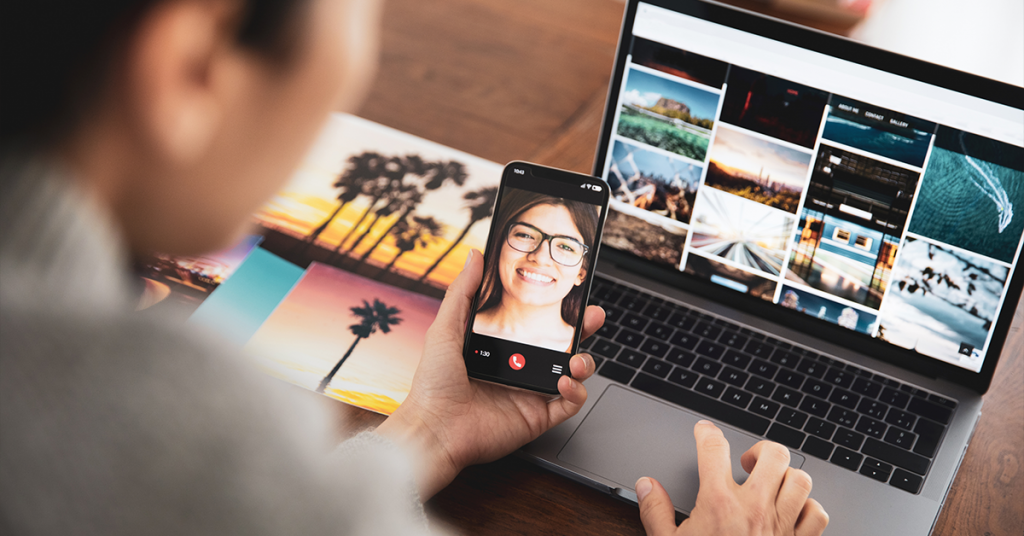 Managing iPhone Photos & Technical "How-Tos"

iPhone photos can take up a lot of phone storage and fast. This can be frustrating for many reasons. You may be getting "Storage Almost Full" notifications pop up on your phone, indicating it may be time to sort and organize your photo library. Managing iPhone photos can also seem overwhelming, especially when you've been taking photos for years and keeping them all on your iPhone. Thankfully, there are great resources available to iPhone users to store, transfer, manage, and even print your valuable memories on the iPhone.

You may already be familiar with iCloud, Apple's cloud-based storage platform if you use it to back up your iPhone data. iCloud photo storage can be free, or you can upgrade (for a fee) for more storage in the cloud. It's easy to manage photos in iCloud photo storage, including sorting and organizing photos or deleting one or more photos at once. iCloud Photo can also automatically backup and sync iPhone photos from your devices. There are various reasons as to why your photos may not be uploading to iCloud. Commonly, this is caused by iCloud Photo Library not being enabled, running out of iCloud Storage, experiencing a network issue, or a login problem with your iCloud account.

Another cloud-based tool that manages iPhone photos is Google Photos for iPhone. Google Photos is a downloadable app for iPhone. After you've installed the app and logged in through a Google account, you can start syncing photos from your phone to Google Photos. The program will save all the photos you take on the iPhone. Every so often, Google will ask if you want to free up space on your phone by backing up the images to your Google Account, which is accessible through Gmail, as well.

Once you decide which photo storage service works best for you, it's easy to transfer photos from your photo to your computer (and vice-versa). Cloud-based storage services such as iCloud and Google Photos can be installed on a desktop. This means they can be used interchangeably on a Mac and an iPhone. You can also transfer photos from a PC to an iPhone using the iCloud for Windows app (which you need to download separately on your desktop). Photos can also be transferred through iTunes (make sure you have the latest version downloaded), Airdrop (you'll need an iPhone 5 or newer running iOS 7 or above), and Windows, by using File Explorer or Windows Explorer.

While it's easy to keep vacation and family photos easily online, it's also easy to print photos right from an iPhone. If you have a compatible AirPrint printer, then you can print your photos directly with AirPrint. Here's how it works:
Launch Photos on your iPhone.
Find the photo that you want to print.
Tap the Share button.
Scroll down and tap Print. If you have a compatible printer, the Print Screen appears.
Tap Select Printer and select your printer.
Tap the + or – buttons to adjust the number of copies to print.
Tap Options to customize whether it's in color or black & white and choose paper size.
Tap Print.
If your printer isn't AirPrint compatible, you can still print directly from your device by downloading your printer's accompanying app – the HP Smart app if you have an HP printer, for example. For high-quality printed photos, use heavier, glossy photo paper that can run through a printer.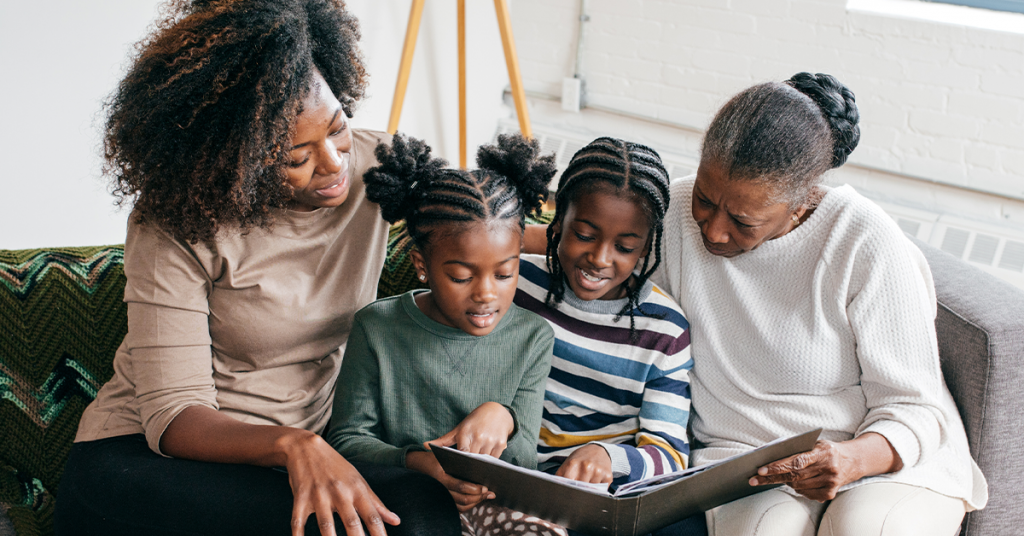 iPhone Apps for Photos & Photography

As iPhone camera technology improves and develops each year, the amount of iPhone apps for photos and photography grows. Some of the best iPhone photo apps will take your photography to new creative heights. Editing apps like Lightroom and Photoshop (both of which have free and paid versions) have been the standard editing tools to bring out the best in iPhone photography. Pixlr, which offers a wide range of different photo effects, overlays, and filters, creates truly unique images.

Then, there are unique and helpful photography apps such as Magic Hour, which tells you exactly when the "golden hour" will be outside for perfect outdoor photography, if the weather will be clear enough, and the approximate times of sunrise and sunset in your area. Nighttime and night sky photographers will find the Dark Skies night photography app useful for shooting photos of star formations without worrying about long star trails. By plugging in the type of camera and focal length of your lens into the app, Dark Skies will calculate how much exposure you will need to get the best picture.

A long time ago, people took actual, non-digital photos and put them into big, bulky photo albums. These are great to flip through for nostalgic memories. But what if you want to share those memories with friends and family online? Chances are, you have to take a photo of the photo and post it online. If you've done this, you'd agree that it's not the best solution. That's where photo scanner apps come into play. Photo scanner apps are used right on the iPhone. Take a snap of physical photos to get a scanned copy. Scanner apps often have a unique feature to make corrections in auto-detected mistakes. This means the app can sharpen, contrast, and restore color to create digital images that are easy to share with friends and family.

When you're ready to put your favorite photos into their own photo book, finding the best photo book design right from your iPhone or Mac can be achieved with Motif. What sets Motif apart for its photo book creation process is it's image curation and Autoflow features. With image curation, the app considers lighting and composition, among other factors, to automatically select the best photos for your photo book. Autoflow then places the photos into professionally designed themes and layouts to bring your photos to life. You'll always have a chance to edit and change any part of your photo book. Motif's smart technology takes the guesswork out of which images to use when there are so many from which to choose.

There are over 80 personalized layouts with various themes and sizes to create the perfect photo book for your needs. Photo books are the perfect way to celebrate and share your favorite photographs from your iPhone photography journey with family and friends. Download our free app today and give your stories a home with Motif.