Reading Time: 7 minutes read
The manic energy of summer has evaporated. The chilled air brings with it a sense of peace, and the world settles into a lowkey routine. Don't let that fool you, though. Fall offers a panoply of photographic possibilities.

With abundant school activities, communities hosting family-friendly events, and the neighborhood's fresh new color palette, this season is the perfect time for creating a family photo book. We just need to know where to point our cameras.

Burst into fall

The fall leaves may be lazy as they drift into our backyards, but the kids will be anything but. So get ready for some family action shots.

Gather up a pile of leaves on top of the kids and snap a shot just as they burst out of it. Start a leaf fight, or lie down for a family portrait.

For some outstanding photos, have the family wear colors that contrast with the shades of fall. If you have a lot of yellow in the background, blue coats will pop. And aqua stands out nicely against a fluttering of red leaves.

Your little pumpkins at the patch

With harvest in full swing, local farms and orchards have come alive. Visit the pumpkin patch to pick future jack-o-lanterns. Take a drive to gather apples at the you-pick orchard. Peruse the local offerings at fall farmer's markets.

Each of these are practically handcrafted for photographic opportunities. The rows of a farmer's fields create perfect leading lines, while orchards and corn mazes offer artistic framing opportunities. And they're fun!—perfect for your upcoming fall photo book.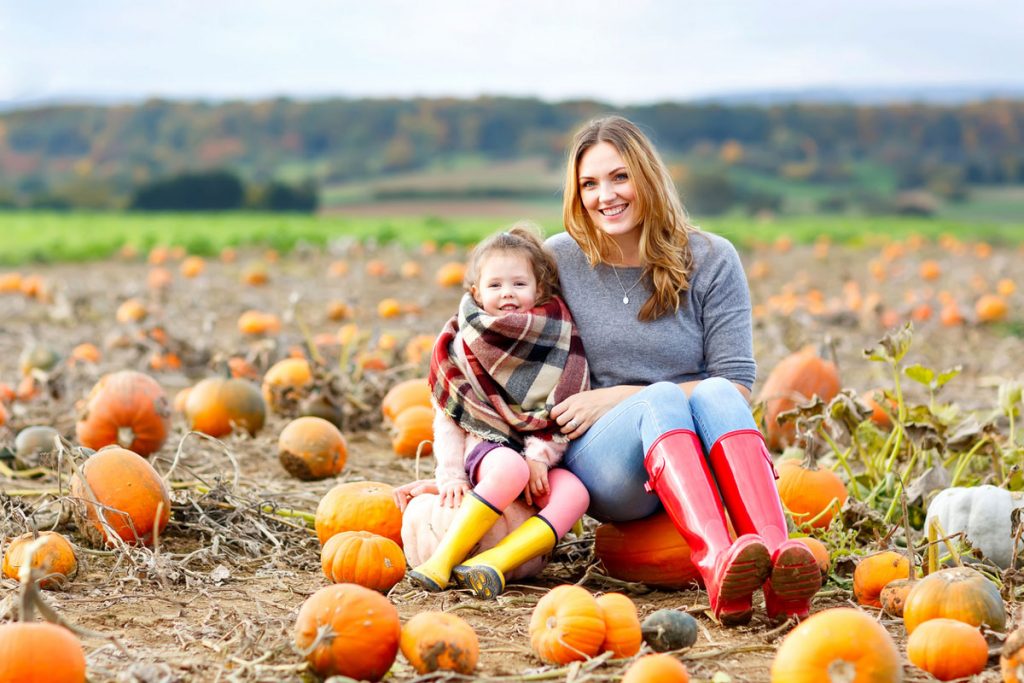 Farm-to-table foodies

Gather the family for a day of cooking your favorite fall foods. Instead of adding pumpkin spice to everything, take pictures of the fun from your backyard garden to the table.

Have the kids help harvest a bounty of veggies. Then go through the family cookbook and select something that speaks to the season: squash soup, caramel apples, or maybe some pumpkin pie. (Okay, you may want to add pumpkin spice to that one.) Remember the camera as the family prepares the dish, cooks the food, and enjoys the fruits of your labors.

If you want to go all in, consider creating a special tablescape for the occasion.

Arts and crafts

As the days become cooler and cloudier, you'll find yourselves staying inside more and more. Time to get crafty.

Little ones will enjoy making fall leaf lanterns or pinecone porcupines. Older children may prefer painting or weaving a wreath for the front door. Either way, the mess and discovery will offer up some memorable photos. And the finished products will be perfect additions to the photo book, too.

Hike the autumn hills

The outdoors takes on a different aura in the fall. The summer crowds have dissipated with the heat, and you'll find nature's pace has slowed to an idyllic crawl. This offers ideal opportunities for capturing autumn's beauty.

Take shots of your partner pensively hiking the hillside or the kids playing on the playground in their jackets and hoodies. Be sure to pay extra attention to the habits of wildlife. It'll be a whole season before you see some of these critters again.

Fall sunsets

The sun may make fewer appearances in the fall, but fall sunsets rank among the best. Their soft light enlivens the world in a soft glow, and shifts in the Earth's axis means you won't have to stay up all evening waiting for the sun to drop. You can enjoy those sought-after golden hour shots and still get to bed at a reasonable time.

Your sunset shots will likely focus on the landscapes painted in the horizon, but don't forget to get the family in there, too. The warm, even light of an autumn sunset is perfect for portraits. And while shooting the sun from behind can be tricky, a creative angle can provide a lovely halo or silhouette effect.
Decorating for the holidays

Fall's holidays transform your living space. While pictures of the final transformation are always welcome, don't forget your camera during the decorating process.

Memorable moments include younger children holding the corn stalks while their older sibling ties them together. Your partner balancing on the ladder to string up lights (safety first!). And gathering everyone together for a break and a hot drink of their choice.

Say hello to Halloween

If there's one holiday that is a must for any fall photo album, it's Halloween. The costumes. The decorations. The fun. It's all there.

Trick-or-treating is the go-to photographic moment for parents, but even if your family is no longer in the trick-or-treat mode, the holiday can still serve up special moments. There's fright night movie fest. Church harvest parties. Or simply a backyard fire pit with some apple cider and spooky stories.

The pictures, like your family photo book, should be less about the event and more about the time together.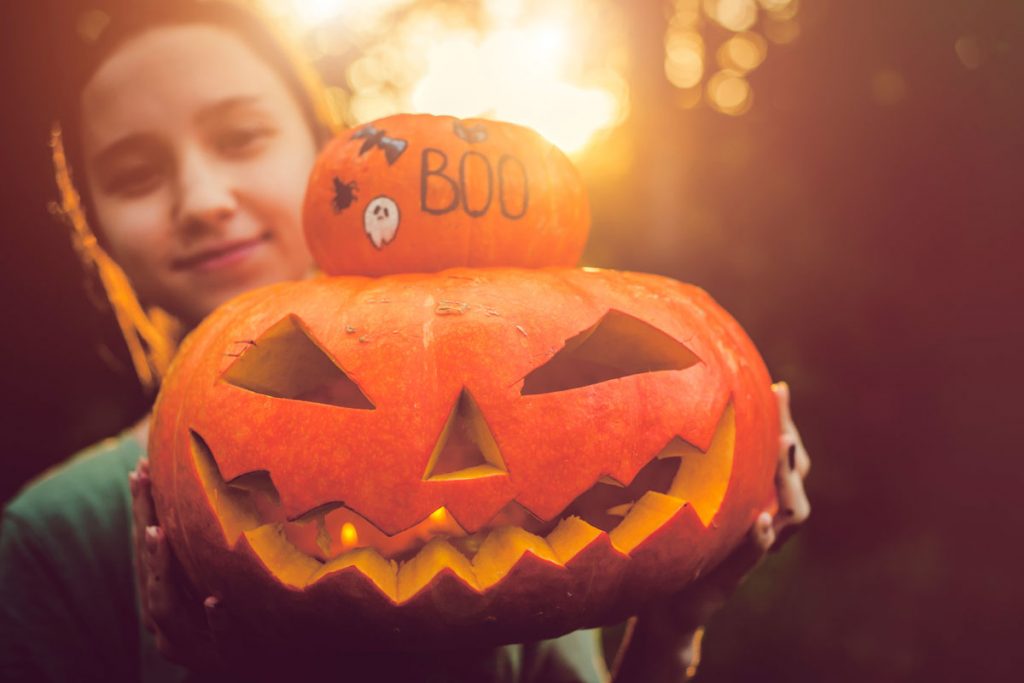 Get away for the weekend

With the amusement parks of summer no longer calling to you, fall's weekend getaways will provide a restorative calm. There are the grand colors of the Northeast, the rocky beaches of the Pacific Northwest, and the grandeur of the Grand Canyon.

Wherever you find yourself, collect some photos for your fall album. Plan a few photo must-haves in advance, but don't be afraid to let spontaneity guide you, either. These surprise moments can sometimes be the most arresting.

Those quiet evenings

Fall is a season full of events, but we find some of the most timeless moments are the every-day. Have your camera handy in the evening, and see what life furnishes. It could be the kids enjoying a board game, your pets taking it easy, or your partner curled up on the couch with a book and a blanket.

These perfect moments can pass us by in the daily hustle, but they make wonderful slice-of-life shots for any family photo book.

Design a fall photo book

With winter approaching, it's time to design your fall family photo book. Your theme will be, well, fall, but as we've seen, this season grants a lot of creative room. That's where Motif comes in.
The Autoflow option will curate your photos and find the best shots, then lay them out using professional templates—and it will work within a preselected theme, of which Motif has a wide-range of fall-worthy options.

Motif's user-friendly tools make it just as easy to design your fall family photo book from scratch. You can create a square paperback book if you want to highlight a photo per page, or a hardcover landscape if you want to create collages of images.

With Motif, your fall family photo book can exactly like your family's fall: Whatever you make it to be.