Reading Time: 4 minutes read
It's hard to beat the iPhone for so many reasons, not least of which are its photo features. Perhaps the only thing more exciting than taking great photos are the many options for iPhone photo editing tools that make those photos even better.

If you're like us, you've probably tried several apps. And, if you're like us, you've probably found it's nearly impossible to find one that does everything you need it to. Until Motif, anyway. With the Motif app, you can edit your photos and seamlessly give them purpose—outside the digital storage world—so you can enjoy them and relive those moments for the many years to come. Here are just some of the reasons Motif is sure to become your favorite iPhone photo editing tool.

It's made specifically for iOS users

Unlike some apps that are modified from other platforms' code to also serve the iOS community, Motif was made specifically for iPhone and iOS. You can work directly with the photos stored on your device, launch them in Motif and get to work. And, since Motif is Apple-friendly, all of the navigation, prompts, and interfaces interact exactly the way you'd expect them to.

You don't need accessories—just your fingertips
While working on photos and photo projects on your desktop computer does come with the advantage of a larger viewing space, it also means working with a mouse and other accessories. When you use the Motif app, you can intuitively edit by using just your fingertip!

You can still take advantage of the great editing tools, like cropping, auto flow, and getting help selecting images and layouts, to name a few—but without needing any extra gear (like a stylus).

You can put your photos to good use immediately

Maybe you're on your way back from an amazing weekend away: You could have a trip photo book already ordered and shipped before you even make it home from the airport!

Motif is a great way to create custom photo books through seamless integration with Photos and via a multitude of professional editing and layout tools built right into the app. While the desktop app has been around for more than a year, the new phone app means you don't need to wait until you're home or at your computer to bring those beautiful memories back to life: you can create projects any time, from wherever you are—all you need is your phone!

You can take it on the go—or use it at home on your computer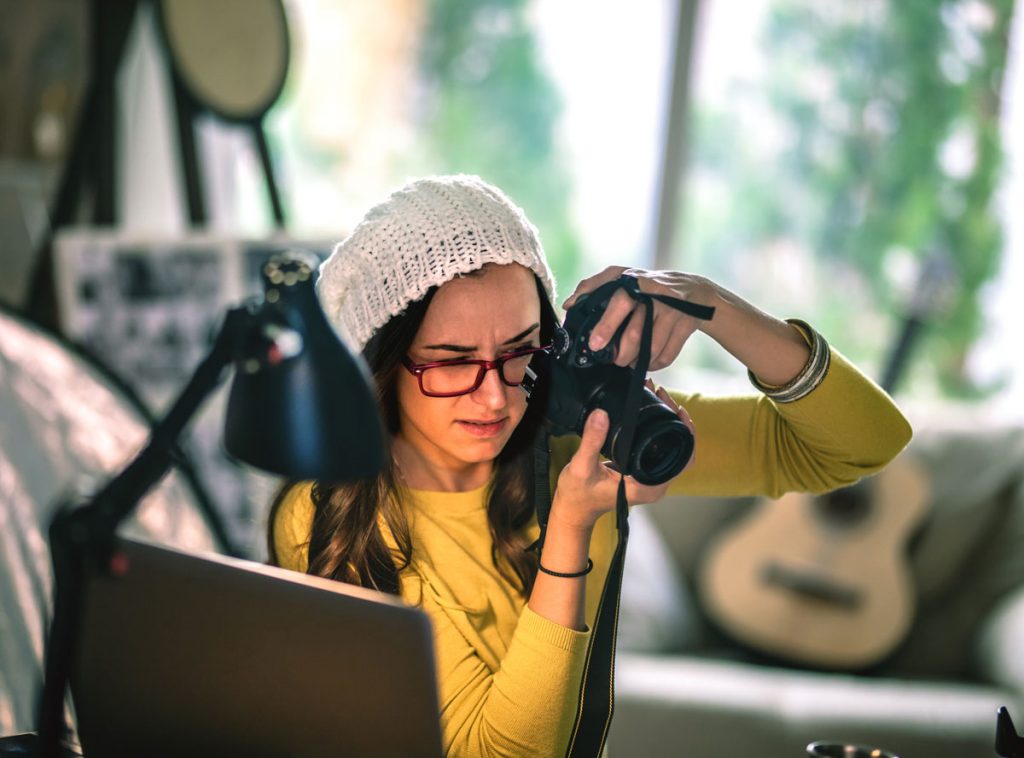 One of the great things about using Motif as your primary iPhone editing tool is you can take your photos and photo projects wherever you go. This has several advantages. For one, you can create stunning photo projects from anywhere.

You can create your vacation photo book while you're still inspired and on vacation. While you're visiting family over the holidays, you could work together with them to create a photo book that celebrates your time together.

Another great advantage is that, since the Motif app is available for your computer and iPhone, you have the flexibility to work on your photo projects in whatever way is most convenient for you.

While one of Motif's top features is its ability to analyze groups of photos and select those with the best photo quality before placing them in professionally designed layouts, the Motif app also gives you tools so you can customize every detail of your projects. If you prefer the latter, you may not finish your photo project in one sitting, so being able to work on it during your daily subway commute and then hop back in later while you're home relaxing gives you the flexibility to work when and how you want to.

There are so many reasons Motif is bound to be your new favorite iPhone editing tool. Check it out for yourself by downloading the iOS app!