Reading Time: 8 minutes read
People capture beautiful photos that freeze important moments in time. Unfortunately, those moments often get lost in digital photo storage, difficult to locate and share with others.
Life's best moments deserve to be celebrated again and again. A custom photo calendar is a fantastic way to do so. It's a functional piece of art that's used every day. A personalized calendar commemorates favorite moments and creates a valuable planning tool to use throughout the year.
Why Make Your Own Calendar?

It's easy to spend year after year looking at a calendar with generic photos of landscapes or kittens. It's easier to be inspired and take on the year ahead with a calendar customized with meaningful, personal photos.
A personalized calendar brightens up the space wherever it lives. It also becomes a great conversation piece for anyone who flips through it. If you have a large family, make a birthday-themed calendar for grandparents and siblings. If you love to travel, create a vacation-themed calendar for a less expensive way to showcase your favorite adventures. If friends are getting married next year, a friendship memory calendar featuring important dates is a thoughtful way to show support and excitement for a major milestone.

Personalized calendars can feature more than great photography. Include favorite inspirational or humorous quotes each month, or add comments to photos and mark special occasions with heartfelt notes. When personal photos fill up a calendar, they tell a story and bring it life.
Ideas For Your Personalized Photo Calendar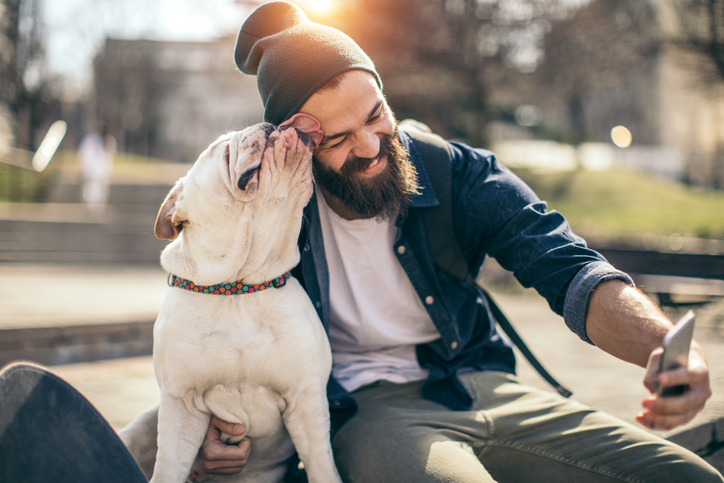 Use Your Favorite Photos

Even if photos are meticulously organized on your phone, computer, or in an actual photo album, what better way to show off your favorite photos than in a calendar? Reminisce about family events. Marvel at how kids in the family have grown. Remember the excitement of the high school basketball championship last spring. In a personalized photo calendar, add text to photos to mark the date of an event, or to show enthusiasm for a favorite memory. The options are endless, and the smiles are guaranteed every time you look at it.
Add to grandparents' well-established photo displays with a custom calendar that tells the story of the special relationship with their grandchildren. Include baby photos and incorporate memorable images that feature children with their grandparents. For weddings and other important events, feature the best photos from each to reminisce and celebrate all over again.
For parents of fur babies, dedicate a calendar to pets by marking grooming schedules or dog park play dates. Honor an adoption day with a calendar page that commemorates each year spent together.
Highlight Important Dates

A calendar's most important function is as a date tracker. Make the most of a personalized calendar by highlighting important dates to remember. That includes birthdays and anniversaries, but add other important meaningful dates, as well. Upcoming milestones or events to look forward to, such as a graduation, retirement, a concert or sports event you've been waiting months to attend, and others.

Save family's birthdays

Some people are great at remembering birthdays. Most need a reminder. A visual reminder of family members' birthdays on a calendar does the trick. Never forget a birthday when family and friends' faces are smiling on their birth date. Add how old they'll be turning as a caption on the photo. Everyone appreciates being remembered on their birthday. Personalized calendars make it happen.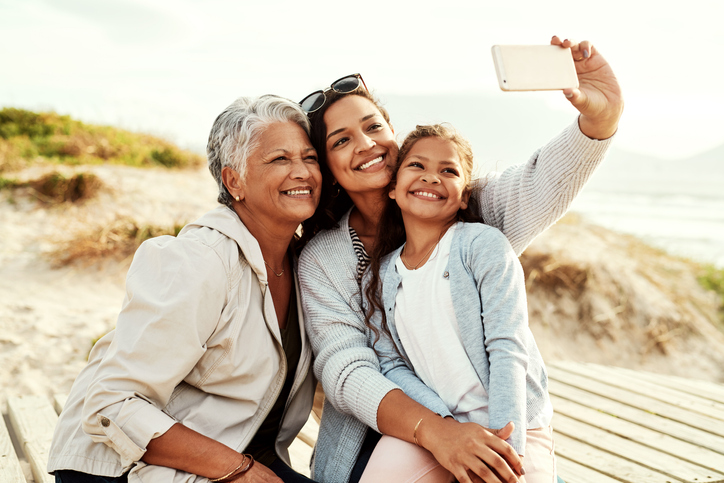 Cherish favorite memories
Look forward to the year ahead by looking back at cherished memories. Make a personalized calendar into an adventure featuring amazing experiences or vacations. A once-in-a-lifetime vacation can be revisited every day of the year. Dedicate each page to a different expedition. Devote the year to a single vacation, or use the entire calendar to document one day of a specific trip.
Customize a calendar to highlight cherished family memories during each month. Time with children flies by too quickly. Savor the time. Take photos and add them to a family calendar. Include a then-and-now collage during children's birthday months, or feature holiday highlights from school or family events for a themed calendar page. Commemorate family-specific holidays, like an annual camping trip, yearly family reunion, or summer getaway. Show off those dance recital costumes, amazing sports moments, graduation memories, and more.
Types of photo calendars

For visual storytellers, a personalized photo calendar is the ultimate way to highlight as many photos as possible in one place. It's a compact photo album that can be placed anywhere and always open. Creating a personalized photo calendar is as simple as uploading favorite photos and organizing them as desired. Sort by who's in the photo, where the photo is taken, by time of year, or anywhere your imagination goes.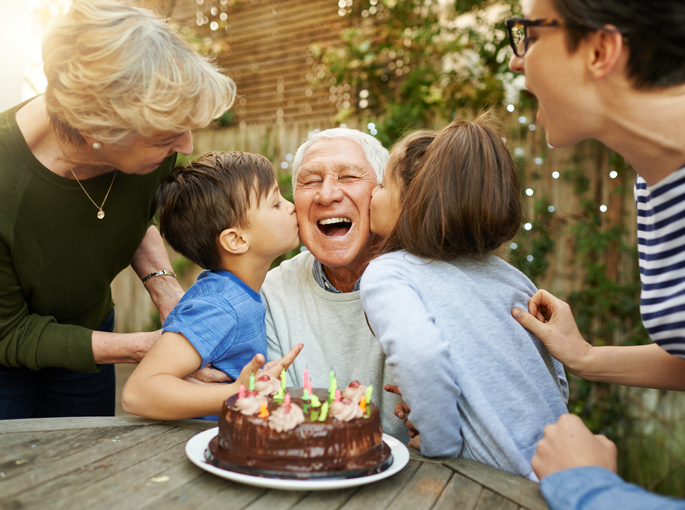 Wall calendar

It's hard to beat the practicality of a physical calendar hanging where everyone can view it on a daily basis. A month-by-month wall calendar hangs almost anywhere. The kitchen or family room are often favorites due to their high visibility. A wall calendar is great for busy families who need to keep track of various schedules and events, all in one space. Creating a year's worth or more of calendar pages means many photos can be added to make each month a vibrant and engaging part of the home.

Desk calendar

A desk calendar is a more compact way to keep track of important dates during the year within your workspace. Spruce up a home office or cubicle with a personalized calendar that features important business dates as well as personal reminders and photos, all within reach. Desk calendars are monthly and sit on a base so the pages are flipped over each month, similar to a wall calendar. More photos can be used to personalize a desk calendar, usually one per month.

Poster calendar

A poster calendar is a more dramatic way to highlight one or two memorable photos in large format. The entire calendar year is featured on a single, poster-sized display page. The calendar dates are smaller and used for reference only, while the focus is on the photos.

How to create a custom photo calendar

Calendar templates

The sky's the limit when making a customized calendar using a comprehensive calendar template. A user-friendly template offers endless possibilities for calendar page design themes, designing coordinating pages, and outline colors to match home or office decor.
Creating a custom photo calendar can be a fun and rewarding experience. Motif's custom calendar template allows users to design a wall calendar starting in any month or day of the week. Create calendars up to 24 months in length. There are endless layouts on each page, from a single photo to a photo collage. Place photos with special events in date boxes so they'll be sure to be remembered.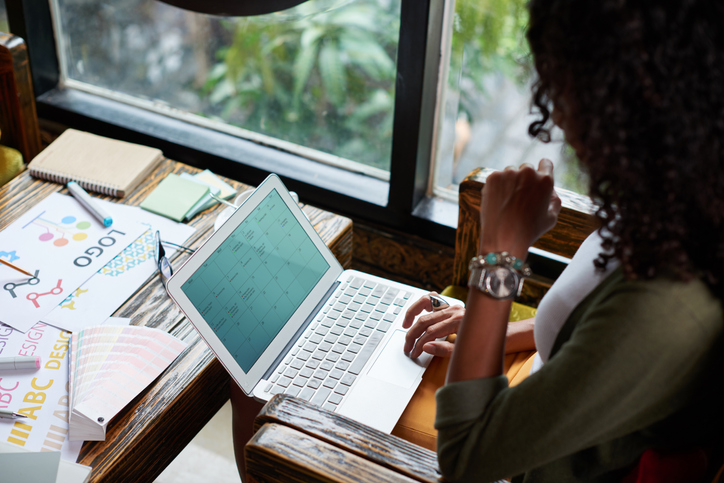 Calendar maker software

Personalized calendars can also be created with online calendar maker software. Many of these software programs are free, or can be purchased and downloaded to your computer. These programs offer customizable templates for creating classic to unusual photo calendars with photos, captions, clipart, etc., in various sizes. They use built-in editors to create unique calendar designs. Step-by-step guides help with choosing a template, adding photos, saving, and printing the finished calendar.
Printable calendar
A printable calendar is just what it sounds like – a calendar designed and printed at home for immediate use. A printable calendar can be created either month by month, a few months at a time, or as an entire year. Calendar templates can be printed on several page sizes, such as regular letter paper or legal paper, and either in portrait and landscape settings.
Use high quality paper

A custom photo calendar looks best when it's printed on high quality paper. Premium paper allows calendar photos to come to life all over again. Each page stands out with bright colors and crisp images. Heavier paper stock also means the colors of the photos or other images won't bleed to the reverse side. The pages will be smooth to the touch and stand up to calendar page turning and regular use.
How do you go about printing
Using calendar maker software means various printing options. Print a calendar from home, or send a digital copy of a customized calendar to a printer for a more professional look. Going the professionally printed route means more size and paper options for a calendar, beyond what your home printer can offer.
While printing a calendar at home can be cost-effective and quick, there are often limitations with regard to print quality. It can also be time consuming laying out templates and importing photos. Add time if the calendar requires sending it out to a professional printer for quality paper.
Motif helps build your wall calendar in just minutes. From within Photos on macOS or iOS, Motif's software evaluates each image to ensure those with the best quality and orientation are included. With Motif's "Autoflow" technology the best images are automatically selected to make a calendar that's truly your own. With a click of a button it's off to a professional printing facility that uses only premium quality paper for a truly memorable calendar.