Reading Time: 2 minutes read
On Sept. 24, 2018, Apple released the latest version of macOS, Mojave, and with it came some truly innovative features. But as with any update, some changes are a surprise. As of Sept. 30, Apple no longer accepts new printing orders, leaving many customers wondering what to do with their unfinished Apple photo projects or how to re-order an existing Apple photo book.
Motif's product team has been hard at work to create a solution, and with our latest release, we have! Motif can now help Mac customers convert an incomplete photo book or re-order their existing photo book projects.
Motif 1.8 converts Apple Photo Books
With the release of version 1.8, Motif customers will be able to convert their Apple photo book projects directly from Photos with a simple button click.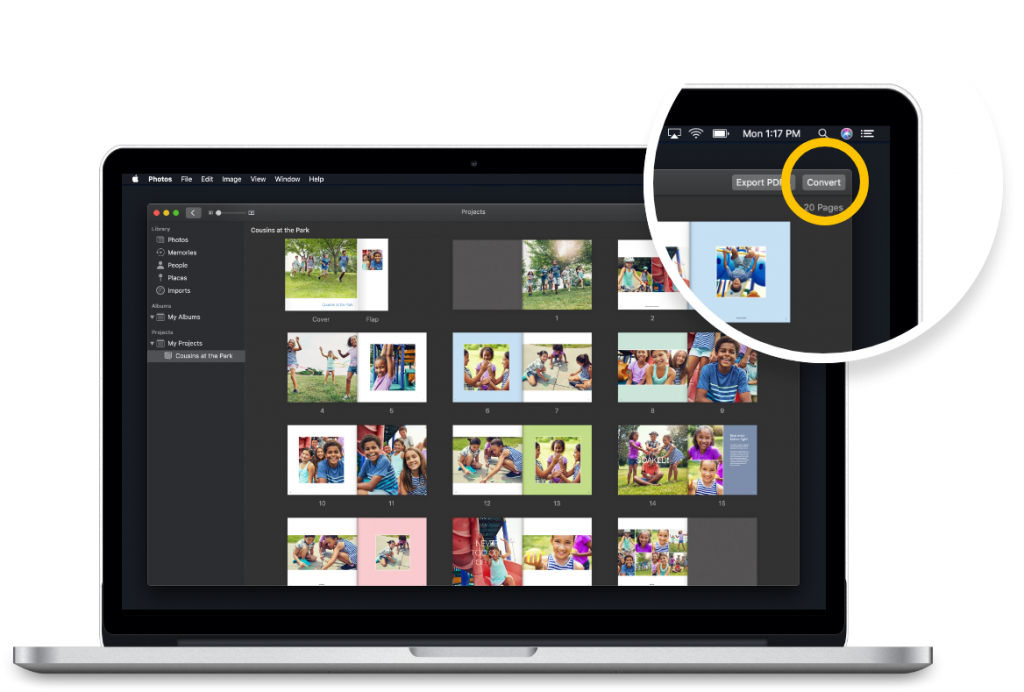 Motif will convert the most important aspects of Apple's content with high degree of accuracy. Page sequence, page background colors, image size and position, maps, borders, and text content and style are all converted.
New release, same printing quality
Of course, the software alone is not the complete solution if the final product doesn't meet your expectations, and this is where Motif also shines. Motif has worked alongside Apple since 2005. As one of Apple's leading printing partners, we have printed over 75 million customized photo books, calendars, and cards for Photos.
So, your photo book will be handled by the same state-of-the-art printing facilities and technology. You can be sure that your precious memories will receive the same care and quality that you grew accustomed to with Apple printing products.