Reading Time: 6 minutes read
Finding the perfect birthday gift can take a lot of time and thought—you must consider the recipient's unique personality and think of something that's unique and matches their interests.

Looking back, the most memorable and meaningful gifts are the ones made specially for us. We still use coffee cups painted by children, hang paintings created by partners, and admire keepsakes passed down through generations. But the most perfect birthday gifts have been the photo books we've received.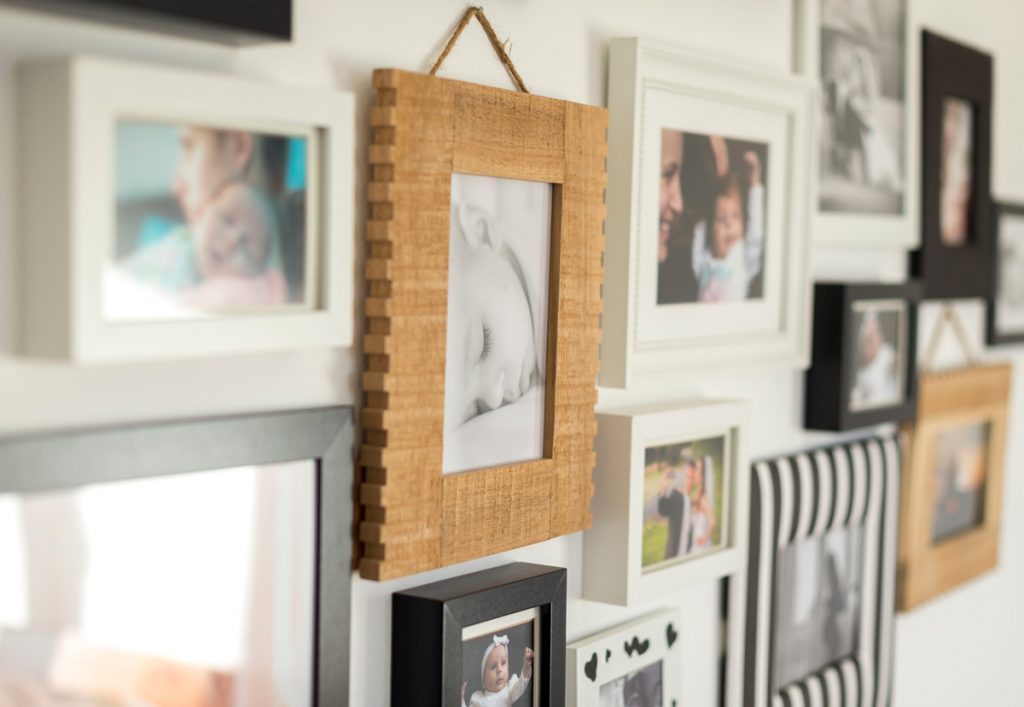 Why a birthday photo book?

What makes a perfect birthday gift? It should be purposeful and surprising. It shows the recipient the giver cares, has cherished their time together, and appreciates them for who they are.

It should also have longevity. Years down the road, the recipient should be able to feel the same sense of gratitude and love imbued in the gift that they do the day they received it.

A photo book checks all these boxes. It offers a means to remember and relive your time together. It presents memories with care and consideration. And few other gifts can match it in being both personal and purposeful.

What photos to include in a birthday photo book?

The photos you include will depend on two things: first, the person you're gifting the photo book to and second, the purpose and tone you have in mind.

If you're creating the photo book for your mother, include people from her life, the places she's visited, and big events such as weddings and graduations. Oh, and a couple shots of little you making a spaghetti mess, of course. The photos should encompass what's made her life and your relationship so unique.

Creating a photo book for a best friend and fellow hiking enthusiast offers different opportunities. Showcase a year of hikes together. Fill the photo book with landscape images, adventurous selfies, and those slice-of-life shots you snapped when she wasn't looking.

Think outside the box, too. If your child loves playing the piano, you'll naturally want to incorporate photos of them practicing and performing at recitals. But you can also include the musical notations of songs to learn or blank sheet music so they can write their own. Interactive elements are always a nice touch.

Chronicle a birthday event

Consider presenting a birthday photo book as the grand finale of a birthday event. If your birthday gift to your partner is a tour of local wineries, design a photo book of you two sipping merlots and watching the sunset over the countryside.

You can also make a photo book of your child's birthday party. Include blowing out the candles, the gift-opening session, and that time dad got overzealous about pin-the-tail-on-the-donkey. This way, your kiddo can remember their time with friends and family forever.

Using photo books like this allows one-and-done gifts and celebrations to extend beyond that initial day. Those special emotions and moments will be preserved for your loved ones for years to come.

Plan ahead

Personalized photo books don't come ready to go on a store shelf. You'll need to set aside some time for the creation process.

Gather and organize all your photos beforehand. This will help you see what themes and directions are available. Give yourself plenty of time in case you need to contact friends and family members for specific images. This is especially true if your desired photo is a hardcopy located in a family photo album.

If you've decided to chronicle a birthday, plan certain shots you want, but remember to be open to spontaneous moments and don't get so wrapped up in taking pictures you don't experience this special event. It's your time spent together that will make this album so precious—not a perfectly manicured photographic composition.

Birthday themes with Motif

Which theme you choose will depend on your desired tone and the photos you chose. That's incredibly broad, we know. That's why Motif has your back!

The app sports a multitude of themes to experiment with. It has classic black and white for that timeless quality—great for baby, life story, or family history photo books. Colorful options like "Spring Vibes" or "Pop of Color" add a playful element for adventurous images, while geometric-based themes make a smart and professional school year-focused photo book.

Whatever photo book you want to make, Motif has a theme to match.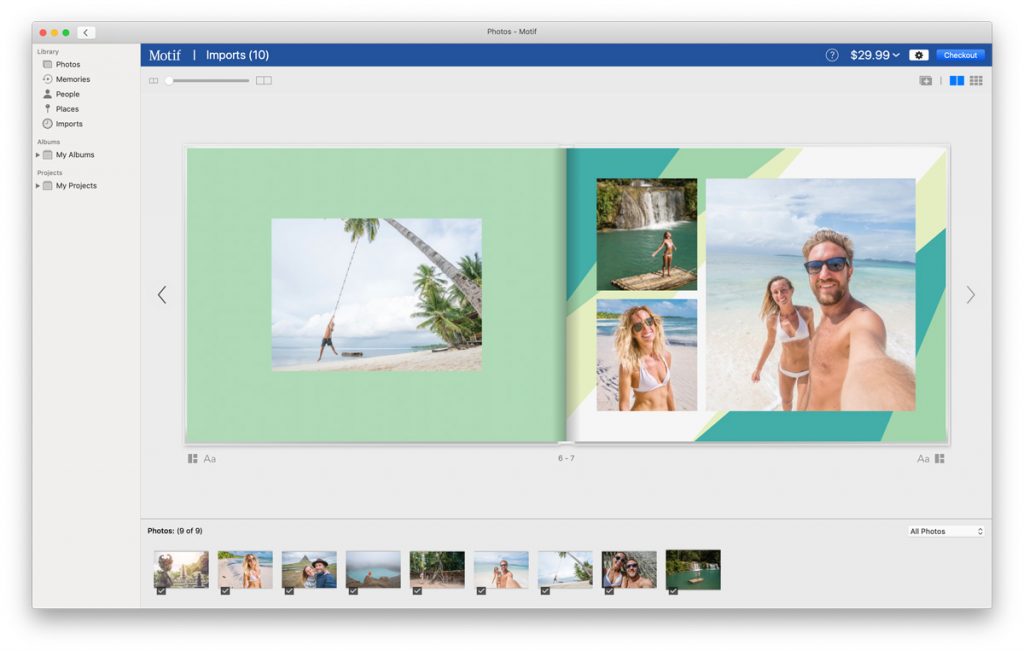 Should you include text?

Yes! How much and where is another question. If you want to go minimalist, a simple dedication and date at the front of the book adds a classy touch.

But don't feel you have to stop there. You can add a personal letter and captions so the memories stay fresh or overlay a blurb directly on top of a photo. Get creative, too. Maybe take a family vacation and turn it into a storybook starring your child.

We also recommend including a title on the spine so your photo books can be easily and handsomely arranged on the bookshelf.

The perfect birthday gift is personalized

Receiving a birthday photo book will put a smile on anyone's face. It takes the ordinary moments and presents them as the celebration of friends and family they are. It makes the birthday gift something that could only exist because of how special they are.
If you're ready to get started, learn how to use Motif in our step-by-step guide. If you're looking for something a little different, you can create custom-made calendars and cards with Motif, too.