Reading Time: 4 minutes read
Planning a baby shower means it's time to celebrate an almost-new arrival! There's no better reason to get family and friends together than to celebrate a new baby and parents-to-be. A baby shower is a meaningful time to gather before the baby's arrival and celebrate a growing family.

A baby shower is also the perfect time to take many photos of your growing baby bump in a relaxed, celebratory setting. Some of the best photos are captured when mom-to-be is surrounded by family and friends, looking her best, and celebrating a new family member.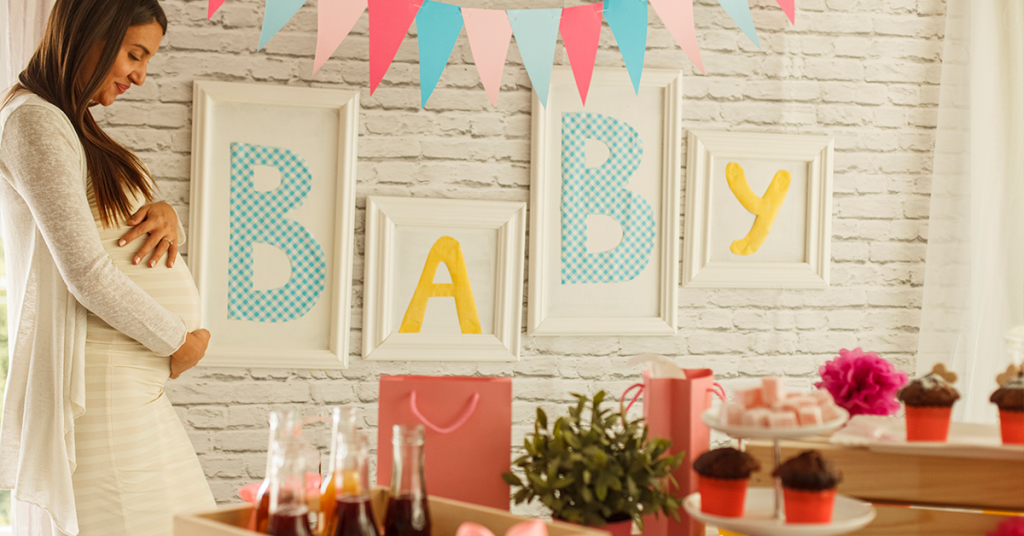 Baby Shower Picture Ideas

Baby showers are traditionally full of family, friends, food, and all the joy that comes with welcoming a new baby. Try these three baby shower picture ideas during the baby shower:

Frame the bump

The star of a baby shower is the baby bump. Framing a baby bump is a creative way to take photos with friends and family. Even if you're not having a photo booth or photography props, use oversized picture frames for posing. Hold a picture frame around your belly with baby shower guests so they can "pose" with the baby-to-be before he or she makes their birthday debut.

Feature the theme

Most baby showers center around a theme. Themed decorations, food, and activities bring color, ambiance, and detail to a baby shower. These are often as photo-worthy as the guests.

Use the theme for baby shower picture ideas. A single color-themed baby shower, such as an all-white shower to signify a baby's newness or a wintertime baby-to-be, can be dramatic. More traditional gender-themed baby showers can feature prince or princess, safari, or other colorful motifs. Baby shower themes reflect the parents-to-be's style, such as bohemian, retro, sports fans, or classic/traditional. They can also explore a play on words or ideas, like a bee-themed shower or highlighting flowers and plants that grow like babies.

Go back in time

Everyone loves looking at baby pictures. Ask guests to bring a favorite baby picture of themselves to the baby shower and take side-by-side photos of everyone with their younger selves. This leads to a lot of reminiscing about "when I was a kid," along with excellent baby shower pictures of guests getting into the spirit of the party.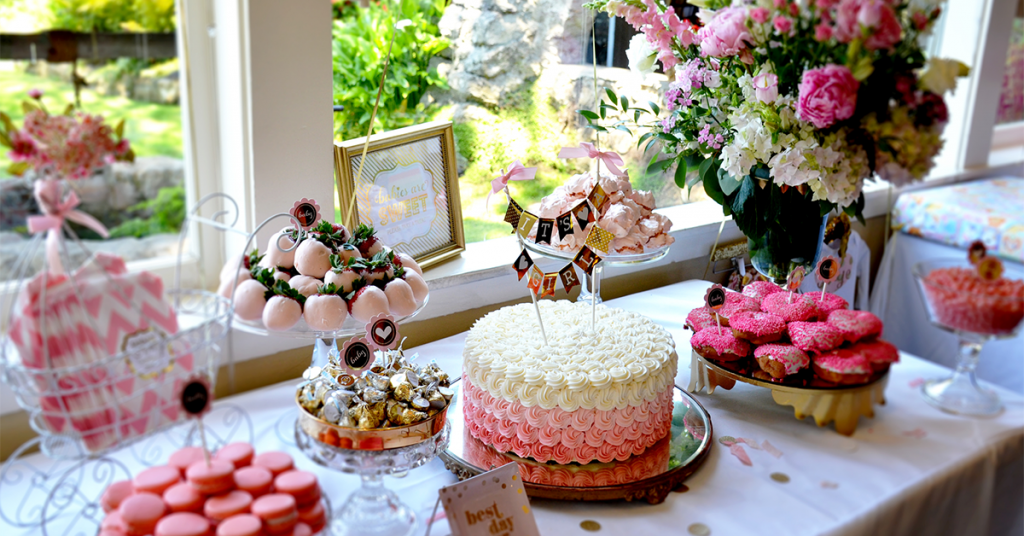 Baby Shower Photography Tips

Baby showers are all about celebrating a tiny new person and their parents. The shower itself is also filled with photography opportunities beyond the bump. Here are some baby shower photography tips for capturing a baby shower from beginning to end:

Capture small details

Half the fun of a baby shower is in the planning. There's a lot of creativity involved in choosing a theme and organizing the baby shower around it. These details play a significant role in creating the look and feel of the event. Capture all the small details of the baby shower. Include everything from the flowers and other decorations to food and drink. Photograph elements, such as fabric texture, food texture, flowers, patterns on decor, up close to make the details pop. This adds to the collection of memorable baby shower photos by extending beyond smiling party guests.

Highlight fun activities

Baby showers feature lots of food, friends, and presents for parents to open. There may also be an activity for guests at the baby shower, such as decorating onesies, creating a unique piece of art for the nursery, or writing encouraging notes to parents after the baby arrives. Taking photos of each activity of the baby shower helps capture the moment and the story for later telling. This includes the parents-to-be opening gifts – picking a gift, unwrapping, and reacting to the gift. Or, document a silly game guests might play or a "welcome baby" activity that's unique for the baby shower. Years from now, you'll enjoy revisiting the moment to reminisce.

You may be ready to plan a baby shower now, but it will soon be time for baby photoshoot ideas, too. Capturing baby shower memories can bring ideas to the next phase of parenthood. You can stick with the baby shower theme for the newborn or baby photoshoot when the time comes.

A baby shower can be seen as a chapter in a lifetime of making memories with family. Photos will be a part of every stage of a person's life. Wouldn't it be great to document all the important moments in your and your families life? Whether you'd like to send a personalized photo card to family and friends or create a book of your baby shower, turn your photos into treasured gifts with Motif.
With over 80 personalized layouts and the option to choose backgrounds and sizes that suit you, a photo book lets you celebrate and share your favorite photographs with family and friends. Download the app today and give your stories a home with Motif.