Reading Time: 5 minutes read
BBQ season is officially here, and we can't wait for you to create new memories with friends, savor the amazing smells and food, and enjoy the longer evenings! Whether your BBQs are filled with yard games and adult libations or sweet giggles and slip 'n slides, one thing's for certain: You'll want to capture every moment of the fun. Read on for our seven must-have summer BBQ photography scenes.

1. A photo of the chef in action

There's something so special about the grill master at the BBQ. Maybe it's the look of pride and ownership. Maybe it's the simple way they never seem to move beyond a few feet of the grill's range. Or how they somewhat resemble a ship captain. It's hard to put your finger on exactly what it is, but what our words can't express, photography can. Make sure to snap a few photos of the grill captain at work, flipping food, checking temperatures, or simply looking out over their "domain." Capture the details candidly, but also take a moment to get a posed shot of them doing what they love.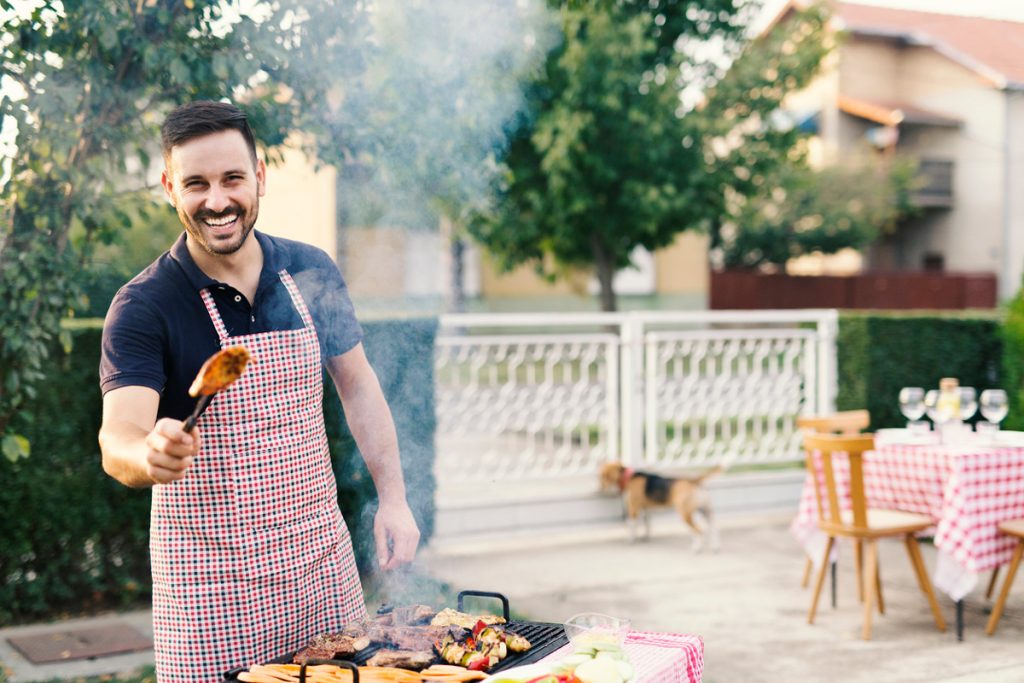 2. BBQ attendees in action
Everyone does BBQ their own way, so capture what makes yours unique. Snap plenty of pictures of your guests having fun playing cornhole. Capture those pool-side chats and in-water chicken fights. Take a variety of photos that preserve the full scene and also people's expressions in close-up shots. Those genuine smiles and laughs are the essence of what makes BBQ photography about so much more than food.

3. The kids doing what kids do best
If you're throwing a family-friendly affair, make sure to grab plenty of shots of kids being kids. Children grow so quickly and these in-the-moment photos become ever-more precious over time (and make fun year-over-year comparisons, too). If you have a steady crew, try to recreate a specific pose or group photo every year to make the comparisons vivid. Capture the water balloon battles, squirt gun chaos, and precious games of freeze tag. There's never a dull moment with kids around: Have fun memorializing every bit of fun.

4. Official pre-dinner shot
While so many of your most-memorable BBQ photography moments will happen during the action, there is one moment that's important to pause for: Dinner. Gather the full crew around the table and take a minute to get a full-group shot right before eating This classic posed portrait is a great way to catch everyone happy, smiling, and looking their best.

5. The tablescape

It wouldn't be a BBQ without the food, so make sure to grab a few photos that honor the effort. Take close-ups of the main dishes and more of the table details, like that vase of freshly-picked wildflowers or the hand-carved watermelon to hold the fruit salad. Take a step back and capture the full tablescape as a whole. These photos will show the details of all your hard work, can make great accent photos in collages or photo books, and stand as the perfect scenery image in a custom calendar.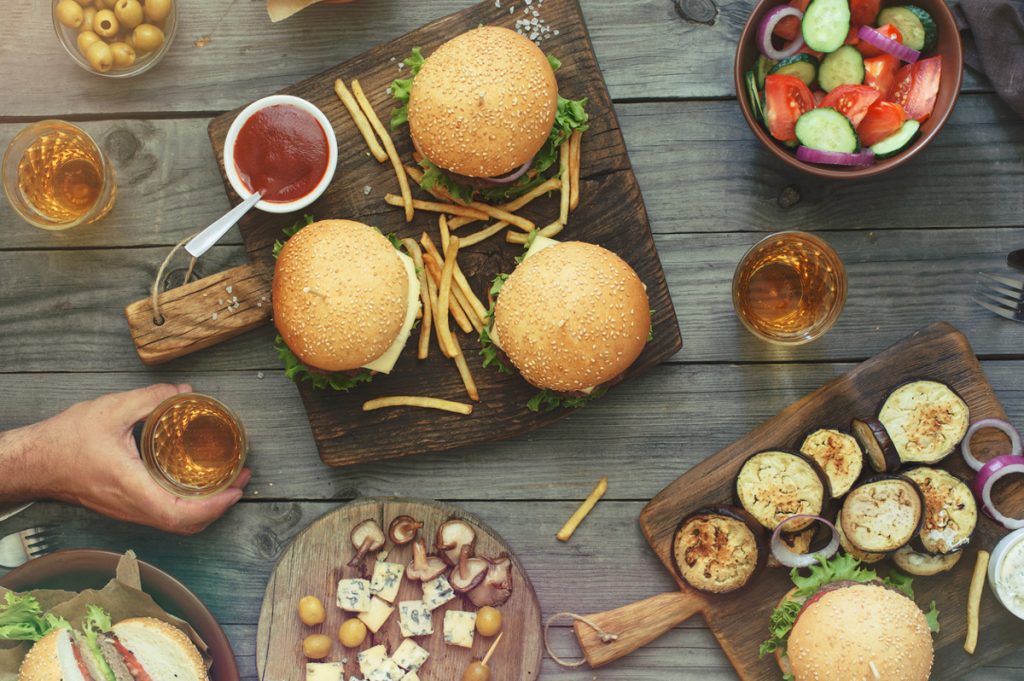 6. Group photo

In addition to your pre-dinner group shot, make sure to shoot some photos of everyone mid-event. People usually take a few minutes to settle, and they'll naturally filter in and out pre- and post-meal, so getting everyone toward the middle of the event is a great way to ensure you have at least one image with everyone in it. Take a few classic pictures with everyone smiling, and then stretch to capture some personality and fun. Maybe you have everyone jump on the count of three or show a watermelon-slice smile. You could have everyone throw a water balloon on a countdown or even sneak a surprise hose attack and capture the group reaction. Have fun with it!

7. Plenty of candids

It's important to take a moment to capture plenty of posed full and small-group pictures, but don't forget to catch lots of natural moments, as well. If you take note of the above suggestions, odds are you'll have these covered, but just in case, here's a friendly reminder. Make use of your zoom lens to get great closeups without interrupting the action or drawing attention to yourself. Candids often catch the best memories of the day.

Bonus summer BBQ photography tips

In addition to our list of the must-get summer BBQ photography shots, we have a few reminders to truly make the day memorable:

Set the camera down

Yes, we realize this is contradictory to perfectly capturing every moment of the day. But it's important. Make a point to set the camera down for a few minutes, even if it's just during dinner to enjoy the amazing food.

Get in the photo

When you're the photographer, there's often one flaw in the finished photos: You aren't in them! Be sure to hand off the camera for a few minutes here and there to make sure you're also represented on this special day. Even if it's only for a few beautifully posed images with your besties, get in front of the lens!

Make use of your photos
You've made such an effort to capture your BBQ in beautiful pictures; give those photos life. One way to do this is by curating them into a one-of-a-kind photo book. Motif can do the heavy lifting for you, selecting the best images and placing them in professional layouts so all you need to do is review and check out. Or, if you want to customize every detail and even add personal captions, you can do that, too!

Enjoy this year's greatest BBQs, in the moment they happen and in photos that help the day live on forever.