Reading Time: 6 minutes read
Summer's bright rays and glorious blue skies make for beautiful photographs. With a trained eye and these summer photoshoot ideas, you can capture the best moments without even breaking a sweat.
7 Summer Photoshoot Ideas
When it comes to getting some memorable summer shots, sometimes a little creativity goes a long way. The following photoshoot ideas not only guarantee gorgeous images, but are specifically selected to help keep you cool on those blazing hot summer days.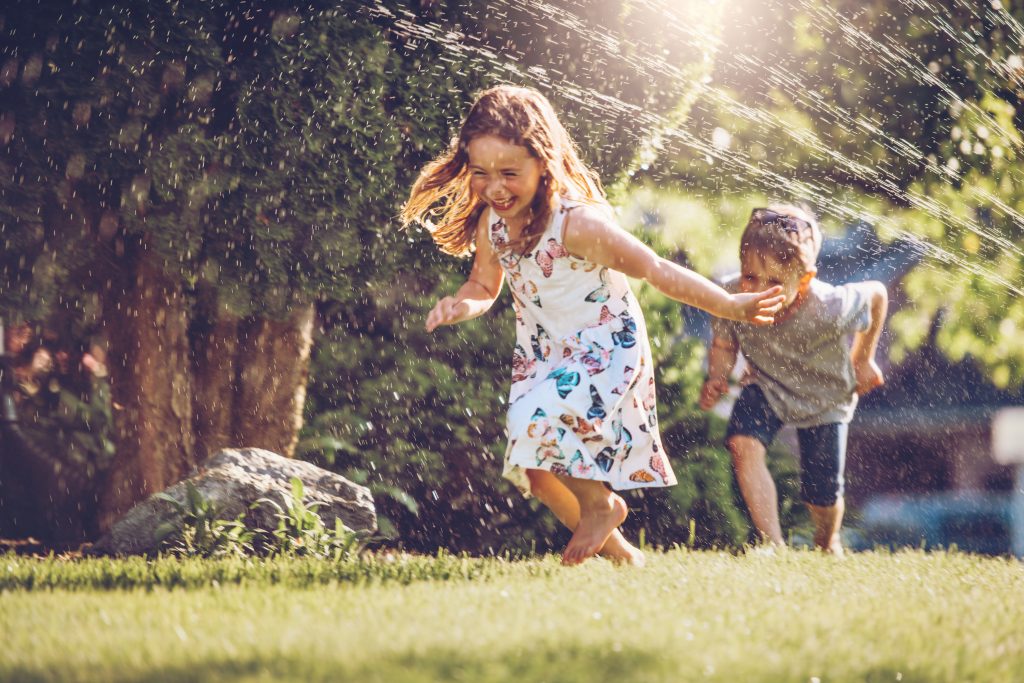 1. Water
In the heat of summer, people naturally gravitate toward cooling off in the water. It could be the local beach  or the sprinklers in your backyard. Whatever water you have access to, use it to photograph photos . Water creates dynamic images so picture  kids running through the water or splashing around in the pool.
Try focusing on the water itself. Any moving body of water is perfect for testing long exposure photography. The technique is not difficult You simply select a slower shutter speed to achieve it then any moving element will become blurry. But not in a bad way. A crashing wave or streaming waterfall will transform and look smooth while the background remains crisp to create contrast.
2. Sunrises and sunsets
The time right after sunrise and before sunset is known as golden hour. It's a photography term referring to the rich yellow tone that fills the sky. Golden hour shots create undeniably aesthetic  images. Leverage this low lighting to shoot portraits, silhouettes, and landscape photos.
Get the best sunset photo by maximizing the depth of field. That means setting your camera's aperture high and the ISO low. Keep exposure down, since the sun's light gets intense. Low exposure also helps create interesting silhouettes.
3. Summer sports
Surfing, sailing, waterskiing. Summer sports provide great fodder for photographers. There's an endless stream of inspiration. Focus on the athlete, like a surfer standing next to his board. Zoom in on the features of a sailboat. Or catch the sport in action. To avoid melting in the sun, choose golden hour shots or get in the water yourself. Not only will you feel cooler, you might grab a different angle.
Photographing sports is like getting great pet photos. Your camera needs to be in continuous focus mode to prevent blurry images. Using a smartphone? Select burst mode to snap several photos consecutively. Remember, you miss 100% of the shots you never take. So take more than you think you need.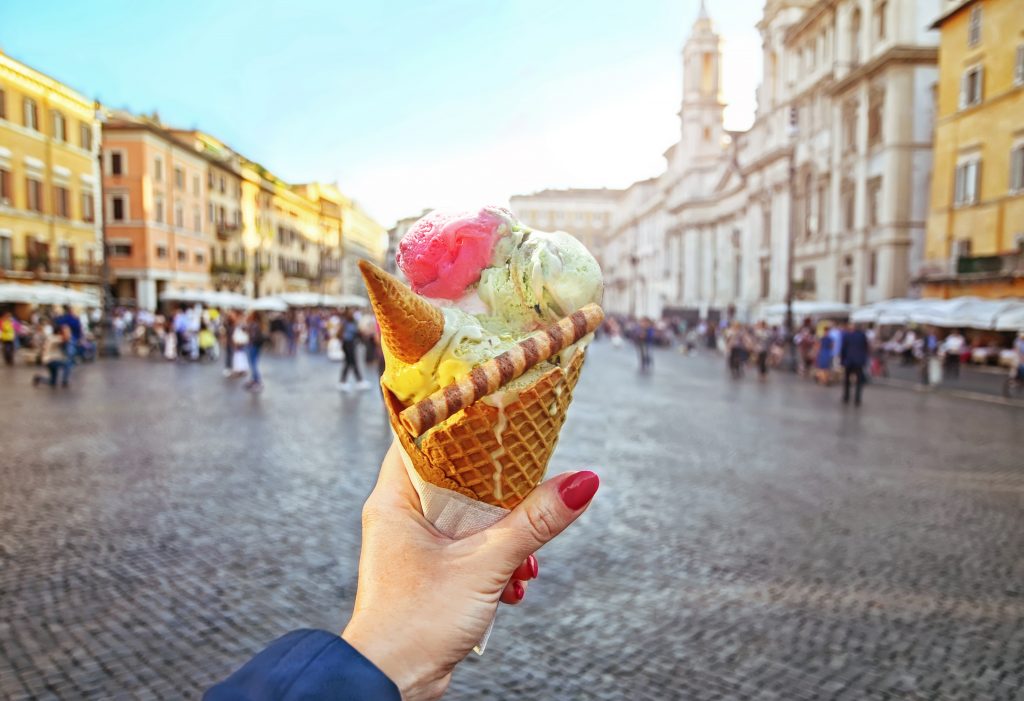 The colors of this season are bold and bright . Strawberry daiquiris, mint chocolate chip ice cream, and corn on the cob. Photograph these deliciously vibrant scenes that are begging to be captured. There are several ways to do this. One option is to stage food for still life photography. Make the outdoors your backdrop for a more seasonal feel. If you love the carefree spirit of summer, make your food photos more candid. No need to style anything. Keep the focus on the food and the backdrop simple.
5. Wildlife
Many creatures come alive in the summer. Squirrels, rabbits, deer and bears are all common sightings in the warmer months. Some of these animals you can find in your backyard. So why not spend some time on your deck with a camera ready to shoot these beautiful animals?
The best part is you don't have to be outside in the midday heat. Wildlife wakes up and wanders early in the morning. Photograph them before the sun begins to beam. If you have a telephoto lens, even better,it will help you get closer to animals without scaring them away. Otherwise, zoom in as much as possible. It's important to not disturb the wildlife. So keep a safe distance.
6. Travel highlights
Taking a trip during summer break? Traveling offers unique experiences and exciting new scenery. Keep your eyes open for majestic mountain views or stunning landscapes.. Photography is the perfect way to document your trip. Treat it like a photo diary. Take several photos each day to capture the highlights. Once you arrive at your destination, focus on its best features. Combine that with more personal photos. If you find yourself off the beaten path or mingling with locals, bust out the camera! Locals can be a great resource to point out things you won't find in brochures.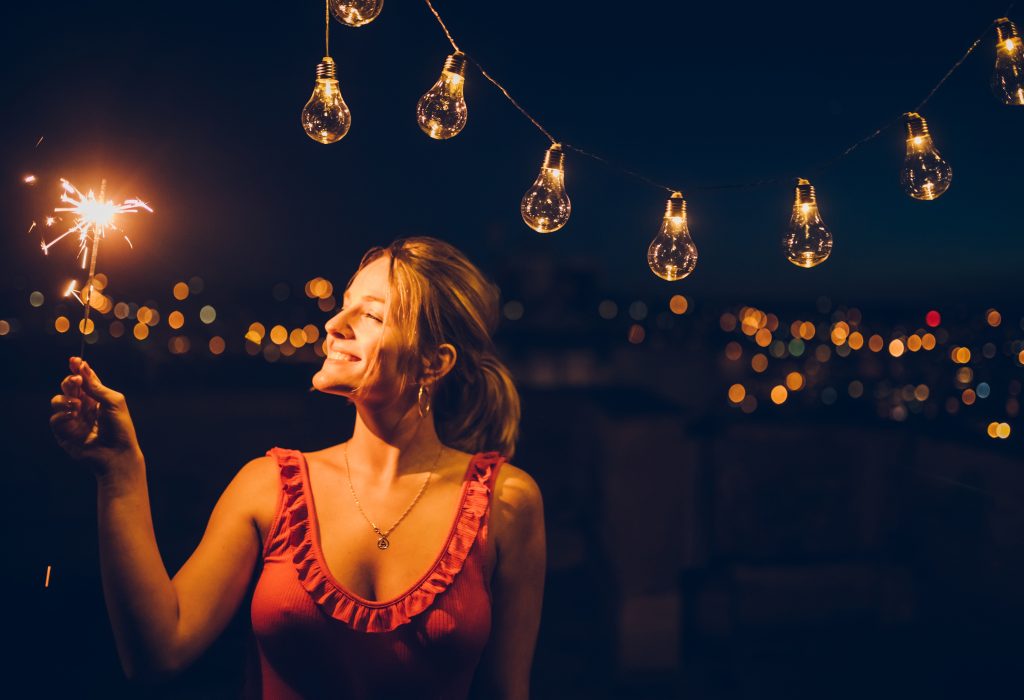 7. Things that sparkle
Between longer days and clearer skies, the summer offers lots of sparkle. The stars seem brighter and depending on where you live, you might have even seen some fireflies during these balmy nights. For those in urban areas, stars and fireflies may be scarce. Your sparkle may come in the form of string lights in a courtyard. No matter the source, sparkle is always worth capturing. . It always makes for a unique photoshoot idea.
Photographing light can be tricky. Play around with depth of field when shooting string lights. You need long exposure and a steady tripod. Fireflies are also challenging because of their rapid movement. To capture these fluttering bugs, set the ISO high and exposure time low.
Turn Summer Photoshoot Ideas Into a Long-Lasting Memory
Your outdoor photography and golden hour shots deserve to be on display. They represent your beloved summer memories. Look back at these warm images months from now for an instant boost.
Show off your favorite memories of this season by creating a photo book. Choosing Motif to help design your photo book is the easy way to create a lasting memory that you and your family can treasure. . Motif integrates with your iPhone and macOS photos and curates the highest quality shots from your collection. It's the perfect way to cap off your easy-breezy summer.