Reading Time: 16 minutes read
Not long ago, Apple offered a photo printing service called Photo Print Products. It was wildly popular among Apple users – and for good reason. Apple's printing services lived up to its reputation as a trusted partner in creative innovation. Imagine the response when Apple stopped taking photo orders in September 2018. The announcement was unexpected and left many people wondering: what happened to Apple Photo Print Products? This comprehensive guide explores the timeline of Apple's photo service. It also outlines how easy it is to create Apple photo book projects in a world without it. By pairing new technology with Apple's original resources, Motif Photos continues the tradition of professional-grade photo memories.
A History of Apple Photo Books

Apple debuted Photo Print Products in 2002. This platform allowed Apple users to create prints, photo books, and calendars directly through Apple. Their projects shipped from Apple to their front doors. And the platform integrated with iPhotos to make every project quick and easy to finish. Years later, when the Photos app replaced iPhoto, Photo Print Products transitioned with it.
Surprisingly, Apple did not have in-house printing services for their Photo Print Products. So who printed Apple photo books for Apple? The tech giant enlisted powerhouse printer, RR Donnelley. As the world's largest commercial printer, RR Donnelley maintained the Apple product standards and produced high-quality photo projects for Apple customers.
Fortunately, nothing has changed since the partnership began in 2005. Even though Apple sunsetted Photo Print Products during the summer of 2018, its printing service remained. RR Donnelley picked up right where Apple left off by creating the app Motif. When searching for print products on Apple.com, you're now directed to the third-party app. Best of all, Motif is a native app. That means it syncs with Apple Photos – exactly like Photo Print Products used to do. There's no need to move photos from one device to another or wait for them to upload to a platform. Motif connects you to the Photos Library instantly. After downloading the free Motif app, create the same quality Apple photo books the same way you always did (with a few impressive upgrades, to boot!).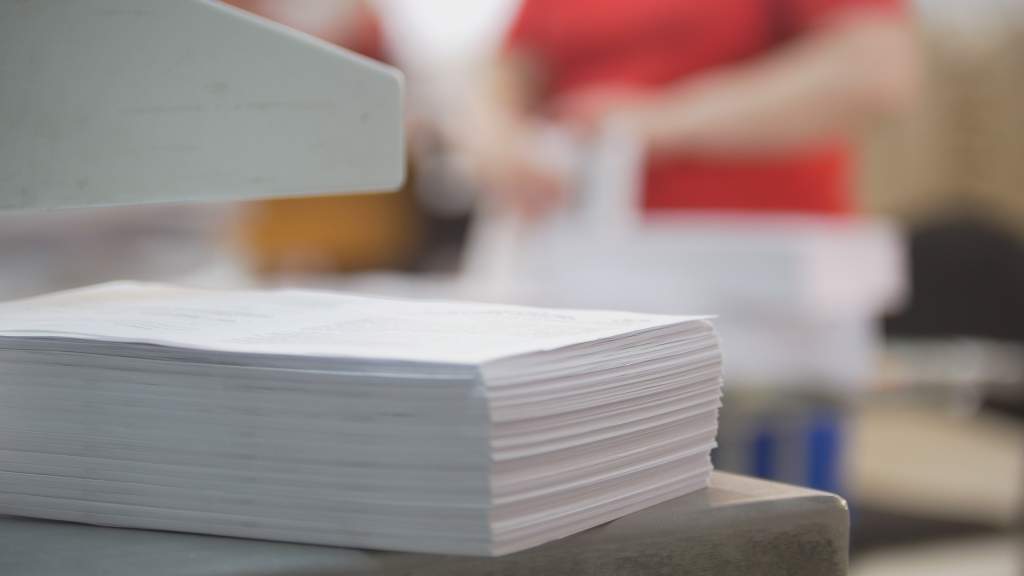 The Key Features of a Great Apple Photo Book
If you purchased an Apple photo book from Photo Print Products, you know what makes it the superior choice. That's due in large part to Apple outsourcing its printing to RR Donnelley, a principal leader in the industry. RR Donnelley has decades of experience, access to the finest supplies, and a history of pushing the envelope. When the company introduced Motif, it made sure to maintain Apple photo book's great key features. Here's what to expect from Motif Apple photo products:
Paper quality – Images chosen can appear only as shiny and bright as the paper on which they're printed. With Motif, expect premium, no-bleed paper that has an impressively silky finish. The paper runs smoothly through the fingertips.
Advanced technology – Motif uses smart technology which includes the feature Autoflow. It selects the highest quality photos from the Apple Photo folder for each project and automatically arranges them into the optimal layout.
Layouts library – Variety is the spice of life, and Motif stands by that. On the app, there are more than 80 unique layouts. You're sure to find one that fits your Apple table book theme.
Product origin – Motif prints locally in the U.S. for its U.S. customers.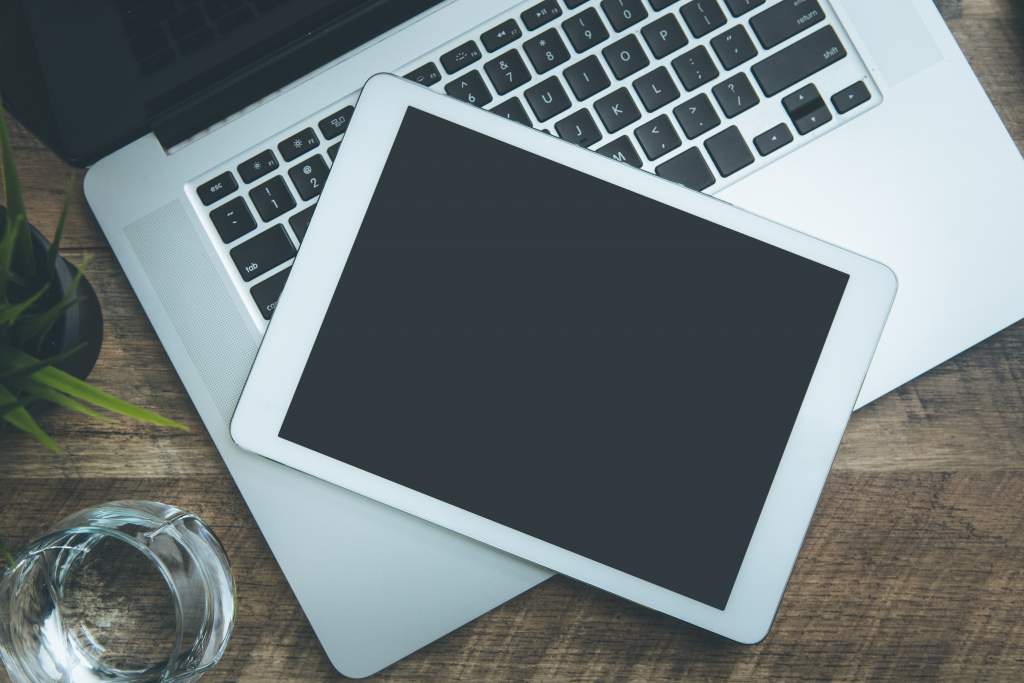 How to Create an Apple Photo Book on Your Favorite Device
Apple has made transitioning between their different devices a seamless experience. And the Motif app builds on that integration. Regardless of preference, be it desktop, laptop, iPad, or iPhone, an Apple photo book can be created on it. The process is equally simple when using Motif.
Below are some advantages of using each specific Apple device.
Make an Apple photo book on iMac or MacBook
Apple's iMac and Macbook computers are designed to be consumer-friendly. The interface doesn't overwhelm the user, making navigation a breeze. It should be no surprise people choose these desktop machines to work on photo projects. With a simple click, drag, and drop, it's easy to use this device. It also helps to have a large monitor – possibly even two of them. With a big screen, more photos can be clearly seen when laid out on the pages. The keyboard is another reason to use iMac to create your best photo books. Sentimental, humorous, and informational captions can be applied with ease. Typing quotes, notes, and titles tend to be easier on a standard Qwerty keyboard than a mobile device.
Make an Apple photo book on iPad
Of course, there are good reasons to make an Apple photo book on an iPad. While it doesn't have the ease of an ergonomic keyboard and mouse, the iPad does offer convenience. With just five quick steps, you'll know how to make a photo book on your iPad. It can be worked on anytime, anywhere. The iPad is lightweight and mobile, so a photo project can be edited whenever a few free minutes are available. Waiting for the doctor? Add more images to your Apple photo book. Bored during commercial breaks? Play around with different color schemes. It's like carrying a bag of knitting supplies. When the project is always accessible, you get more done.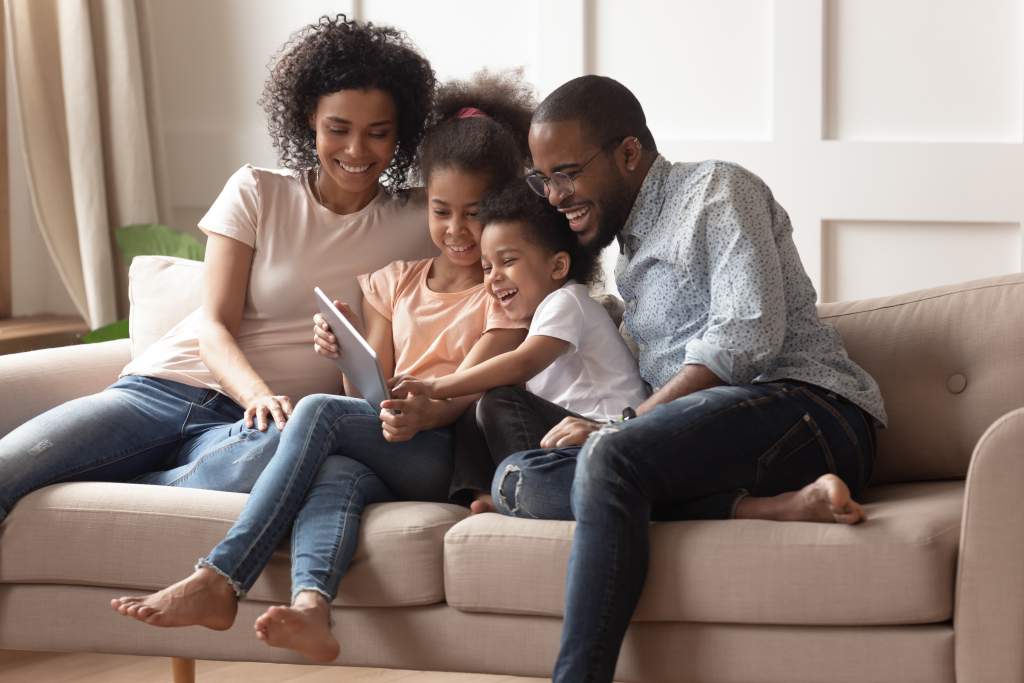 Make an Apple photo book on iPhone
No iPad, no problem. The iPhone is even more mobile and is a device most people have handy 24/7. Creating and updating an Apple photo book becomes another way to spend time with your phone. Conveniently, the iPhone usually houses a majority of the original photos people take. It's what is used to capture memories. From funny group selfies to professional-level portraits, it's all at your fingertips. Worried about the logistics? There are plenty of hacks for designing photo books from your iPhone. First and foremost, let Motif's software expedite specific steps. And when it's time for editing, invest in an Apple Pencil. That one little tool can make a big difference.
Print an Apple photo book
Once the device has been selected, consider these tips for photo book printing. The two most important tips are finding the right editing tools and the right printer. Nailing these elements helps you avoid blurry images or poor coloring. Yes, editing is crucial. Don't overlook this step. For photos that need a lot of touching up, try one of the top-rated photo editing apps for iOS and macOS. Simpler edits are done in the Motif app, such as sharpening images, cropping, zooming in, and more. After edits, your photos should be ready to print. Motif has it covered here. Remember, Apple has trusted the company with its printing since 2005. Rest assured, the quality and care expected from Apple is precisely what Motif delivers.
Apple Photo Book Ideas
Think beyond beautifully bound wedding albums. An Apple photo book project can be created to celebrate, honor, and cherish almost any occasion.
Celebrate
Events – In addition to "the big day," consider turning other special events into a table photo book. Baby showers, holiday parties, and family reunions are all excellent fodder for photo albums. Imagine all the fun images captured for a Halloween photo book.
Anniversaries – An anniversary photo book makes a sweet gift between partners or children to give their parents. Include photos that tell the couple's love story or that depict a shared hobby.
Birthdays – Between the on-theme decorations to blowing out the candles, there's a lot to capture during a birthday party. Don't let that collection of photos sit idly in the camera roll.
Awards and recognitions – It's perfectly fine to celebrate a child making honor roll or someone earning a promotion at work. Let a photo book showcase all the hard work it took to get to that point.
Milestones – Milestones can be anything from baby's first steps to big family moves. Document everything big and small. You won't regret it.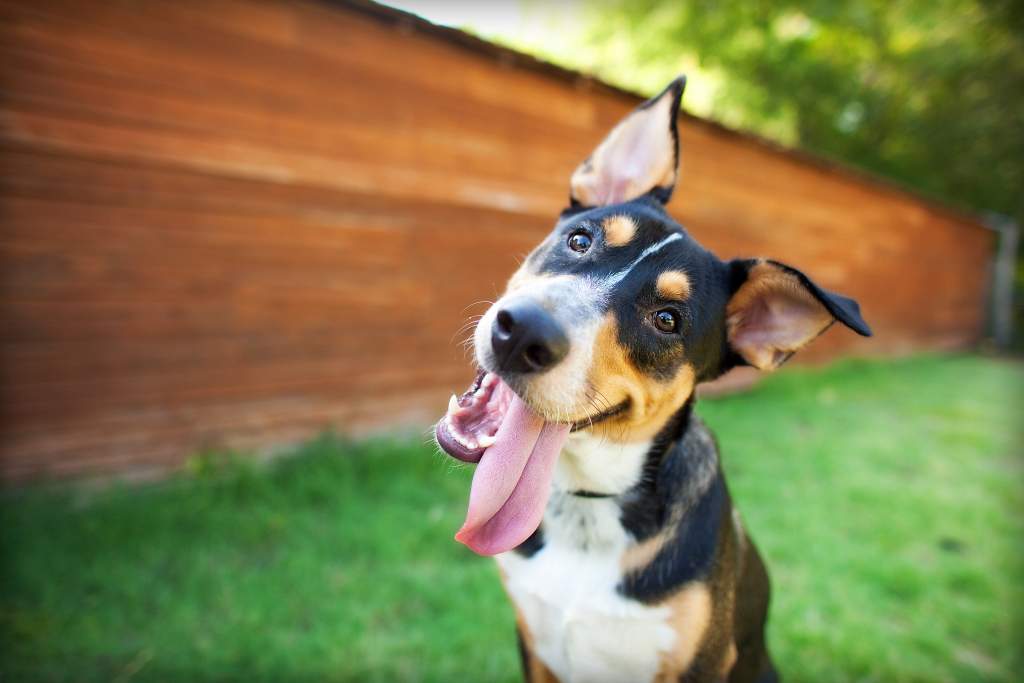 Honor
People – There are likely several friends and family members who deserve to be showered with attention. That's why a thoughtful Father's Day photo book or teacher appreciation album is always well-received.
Landmarks – Toured the National Parks or sailed the seven seas? Landmarks make great photo ops. Group enough to create a cohesive theme, like "waterfalls" or "monuments."
Pets – If featuring pets in the family photo book is a consideration, imagine if they had their own pages? Try to catch furry friends playing or making a funny gesture. Most pet owners already have an album full of snaps on their iPhones.
Cherish
Vacations – Being a world traveler isn't required to feature cherished vacations. A random family beach trip deserves a dedicated photo book just as much as any other trip would.
Stages of life – If lucky enough to enjoy things like prom night, college life, and the first time a house is purchased, cherish those moments. They only happen once, and the years go by in a blink of an eye.
Family history – Everyone has an origin story. Give it the love and organization it deserves with a family tree photo album.
Seasons – Pick a favorite season and turn a temporary period of time into a long-lasting memory. Or, collect pictures from all four seasons and create a winter, spring, summer, and fall photo book.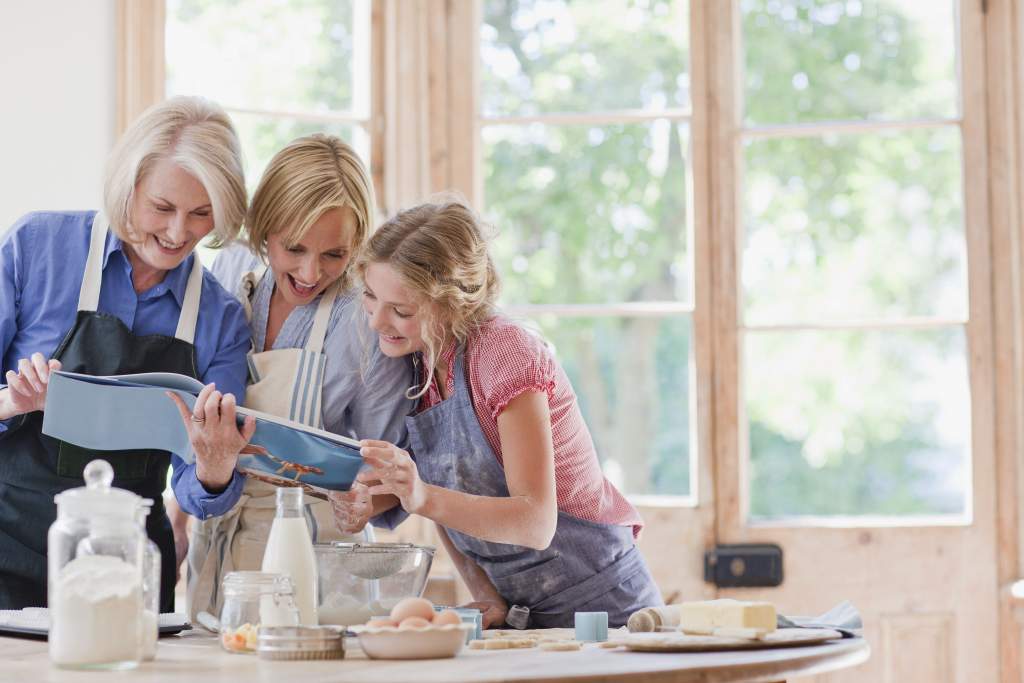 Recipes – Grandma's handwritten recipe cards are priceless. But that's all the more reason to have them printed and bound. Protect the originals, and pass down multiple copies of an Apple photo book, instead.
3 Apple Photo Book Customization and Editing Tips
Personalization is one of the top reasons to create Apple photo book projects. This is an opportunity to use some imagination to tell a story. Making a photo book is essentially creating art. Let Motif's technology bring out some hidden talents that aren't widely known.
Plan on giving an Apple photo book to someone else? All the more reason to use these customization and editing tips. A personal photo project makes for a much more thoughtful gift. It won't take much time or effort. Within the Motif app, there are countless ways to personalize a photo book. Below are three essential tips that will make an Apple photo book a stand-out piece.
1. Choose from a wide selection of Apple photo book themes
Motif offers a variety of background themes. This helps to bring personality and cohesion when creating Apple photo book projects. Here's a menu of the current theme selection and when to use each one:
Portfolio – White: hold tradition with this classic white portfolio-style theme – perfect for a wedding album.
Portfolio – Black: the black background and clear white font make this the best choice for an artist's portfolio.
Image Conscious: with thin borders and minimal free space, this theme's focus is the photos.
Pretty in Pink: this is a go-to theme for a baby photo book, Valentine's gift, or spring-time photos celebration.
Baby Blue: the baby blue color scheme works well for showcasing winter photos or for a pregnancy memory book.
Gold on Charcoal: the soft gold font on matte-black charcoal pages is an elegant choice for anniversary photos or a graduation recap.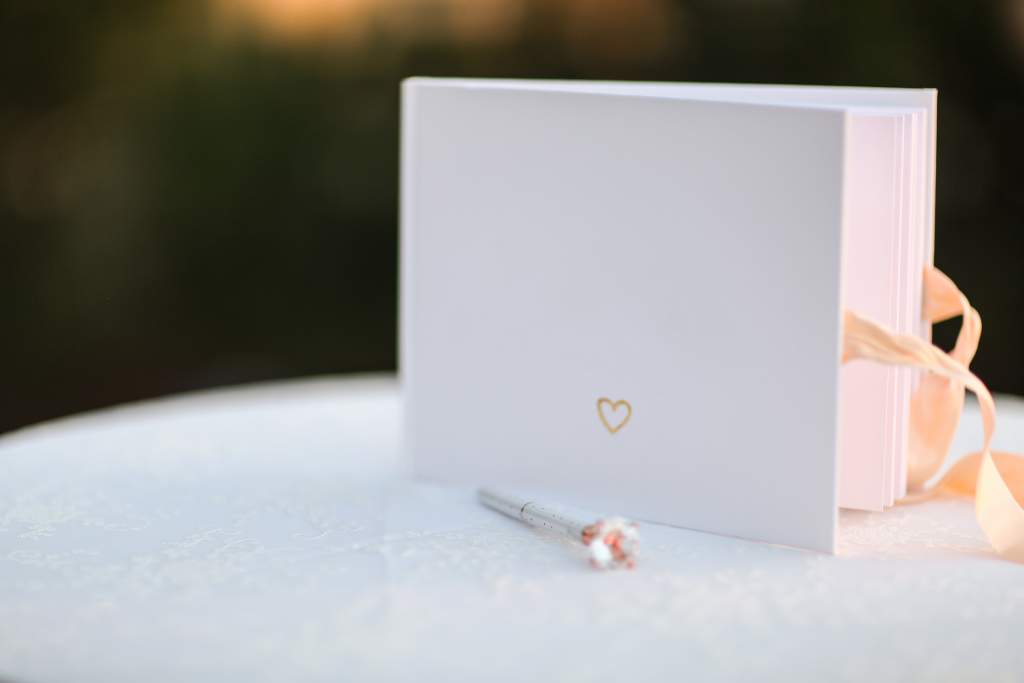 Gold on White: with an all-white background and elegant gold lettering, this theme is universal.
Reclaimed Wood: a rustic design imparts hominess, which is ideal for any type of family photo book.
The Full Story: this theme has bold, solid backgrounds with ample room for adding poems, thank-you notes, inspirational quotes, and other meaningful messages.
Chalk it up: a chalkboard-style background with strategically placed chalk markings sounds fitting for a teacher, and it also makes for a modern recipe book.
Spring Vibes: elegant brushes of pastel colors signal a seasonal shift in your photos collection.
Pop of Color: choose from four bold patterns in red, orange, and blue; or keep the backgrounds one solid color – any color you want.
Destination Abroad: with images of international money and passports, this theme is for the world traveler.
2. Consider adding text to your Apple photo book
Not all photos need to be defined by titles or captions. Adding text to Apple photo book projects is a great customization tool. Add text to identify people, places, and time periods if it makes sense. Consider crafting a personal note, making a funny joke, or wooing someone with an intimate haiku. Capture all the details of that moment while the memory is fresh. Use your words wisely.
With that said, there are two ways to add text to Apple photo book projects. The first option requires learning how to add text to photos using an app on iPhone or iPad. You can easily do this using the markup editor in the Apple Photos app. If more font styles, stickers, and effects are desired, download a dedicated text app. Either way, this method puts the text directly on a photo. When creating Apple photo book projects, pull in the touched-up photo, and it's ready to go. The downside is that text added to an individual photo using a third-party app does not allow for editing or repositioning if the text doesn't work with your photo book layout.
More creative freedom comes with the second option: adding text as the Apple photo book pages are created. The Motif app provides room for adding content and the tools needed to customize it. In the "Edit Text" mode, select font style, size, color, and alignment. At any point before printing, go back and change the text until it's the perfect fit.
3. Take advantage of these useful Apple photo book features
Often, editing photos is all the customization needed. In fact, applying the same edits to all the images in a photo book is one way to create a personal theme. It becomes a style choice. At the very least, editing enhances the overall look and feel.
The same basic Apple photo book editing features in the beloved Printed Photo Products are available with the Motif app. While they seem like minimal moves, their collective impact on the end product is significant. Take the time and play around with all these useful features:
Change the page layout
Zoom in or out of pages
Tap on images to open the editor toolbox
Tap on any text block to edit the copy, font, color, etc.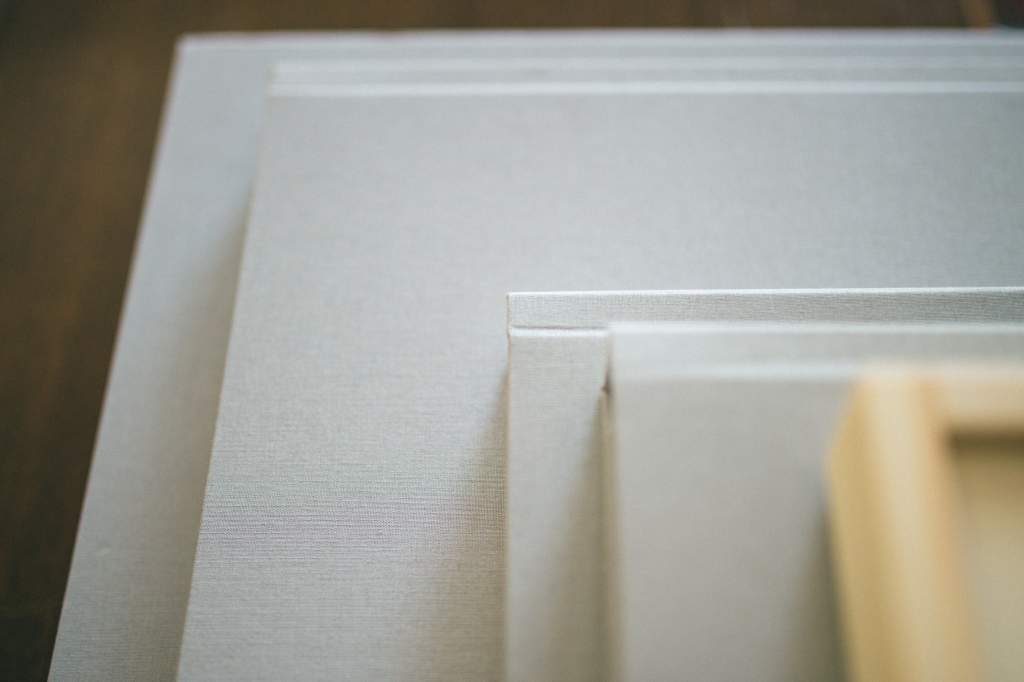 Motif Apple Photo Book Options
Apple's Photo Print Products may not be around, but now you have Motif. The Motif app is a one-stop-shop for creating Apple photo books. Just like Photo Print Products, different photo book sizes are available to choose from. Monitor the price while creating and changing the project. Promotional codes and discounts can be secured before checkout.
Apple photo book sizes
Note: there are different sizing options between hardcover and softcover books. This might be an important consideration when trying to pick the perfect photo book size.
The Apple photo book softcover sizes are:
11 x 8.5 inches
8 x 6 inches
8 x 8 inches
The Apple photo book hardcover sizes are:
13 x 10 inches
11 x 8.5 inches
10 x 10 inches
8 x 8 inches
Apple photo book prices, promos, and orders
Motif's Apple photo book prices are fair and competitive. For example, a large softcover book starts at $22.99. As a book is built, the pricing fluctuates. Certain features come with an additional cost. This can be monitored as projects are edited and adjusted as needed. It's important to create a memory book you love. So add all the bells and whistles to make the photo project the best it can be. A Motif discount code for Apple photo books can be found on their website.
Once completely satisfied with the design, proceed to checkout to begin printing. Motif guarantees the Apple photo book order is in good hands from start to finish. If the photo project is needed quickly, Motif offers Apple photo book express shipping. Their customer service team is available to answer questions. Reach out by phone or email. Be sure to connect with Motif on social media and subscribe via email. Stay informed of new ideas, products, and tips that help create cherished Apple photo book keepsakes.