Reading Time: 4 minutes read
You asked, we delivered

We've just released the newest version of Motif globally.

This version is packed with the new tools you wanted. We've made major product upgrades to our calendar creation software, so you can make your custom photo project even more personal for every day and every month. For photo books, you can now edit back cover and dust flaps.

Download the latest Motif app from Mac App Store today to enjoy all the new features. Here are the highlights.

Customize dates with photos and text

Create a special salute to the birthday girl or boy or make sure a significant other never forgets an anniversary by placing a vivid reminder in your Motif calendar creation software.

Adding a photo to any date is drag-and-drop easy. Simply drag the photo from your image tray and place it on the date.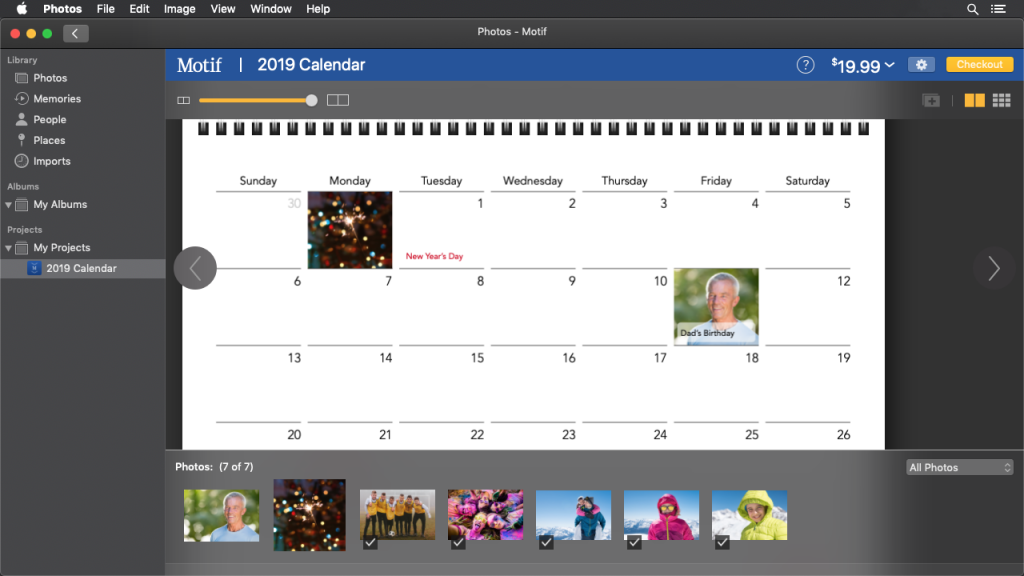 In addition to images, each calendar day can also have custom notes. It's a great way to make sure the family saves the date for next summer's reunion or to give everyone ample notice of spring graduations.

Putting the "see" back in WYSIWYG

There's no more squinting at tiny text while you work on your calendar. Motif automatically zooms in when you click a text box, making editing easier and saving you from that heartbreaking typo you see only after your calendar arrives.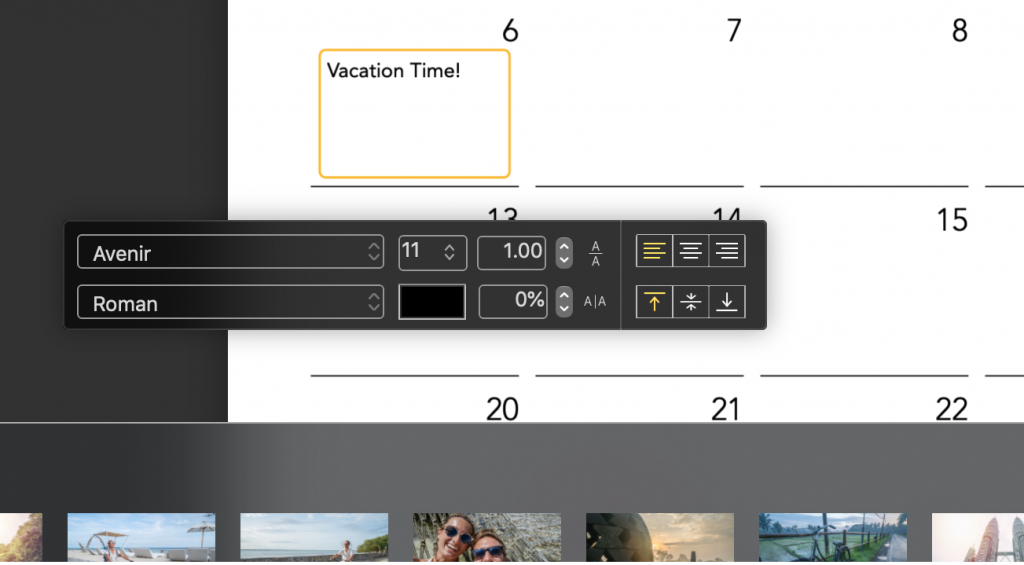 Holidays made easy

Motif now can flow important holidays into your calendar, based on the country you selected in your macOS system preferences. This new Holiday feature gives you the flexibility to change the country if you're creating a gift for a far-away loved one.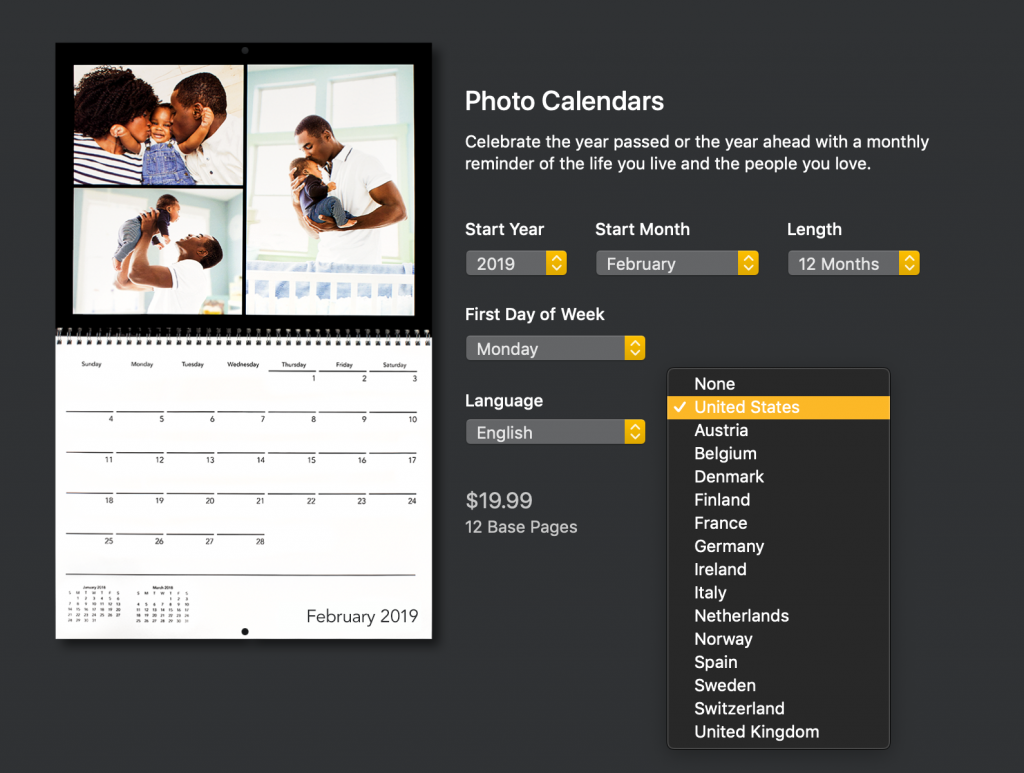 Never lost in the translation
As you set up your calendar, you can pick the language for all days and months. The default is the language you've selected in your system preferences, but you can change that to any supported language as you create your project.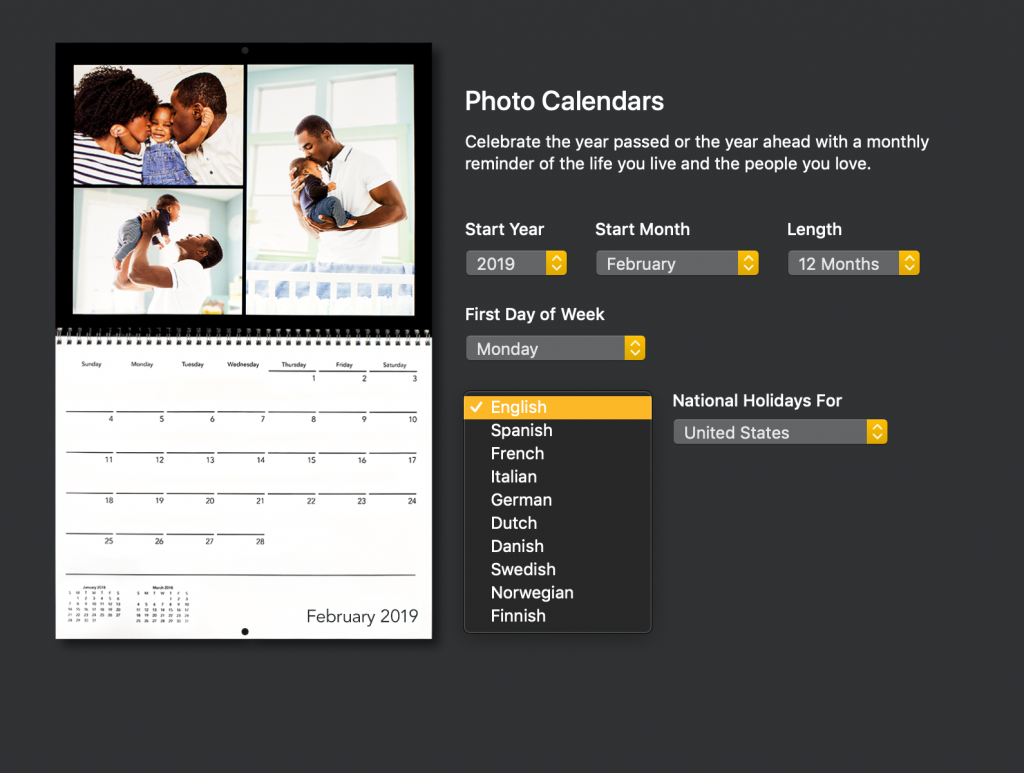 Smarter from the start

Your custom calendar now automatically starts on the following month if it's for the current year. It begins in January if you're creating a calendar for the following year. You still have the option of changing the start date to any month if you're creating a special calendar to cover, say, a school year.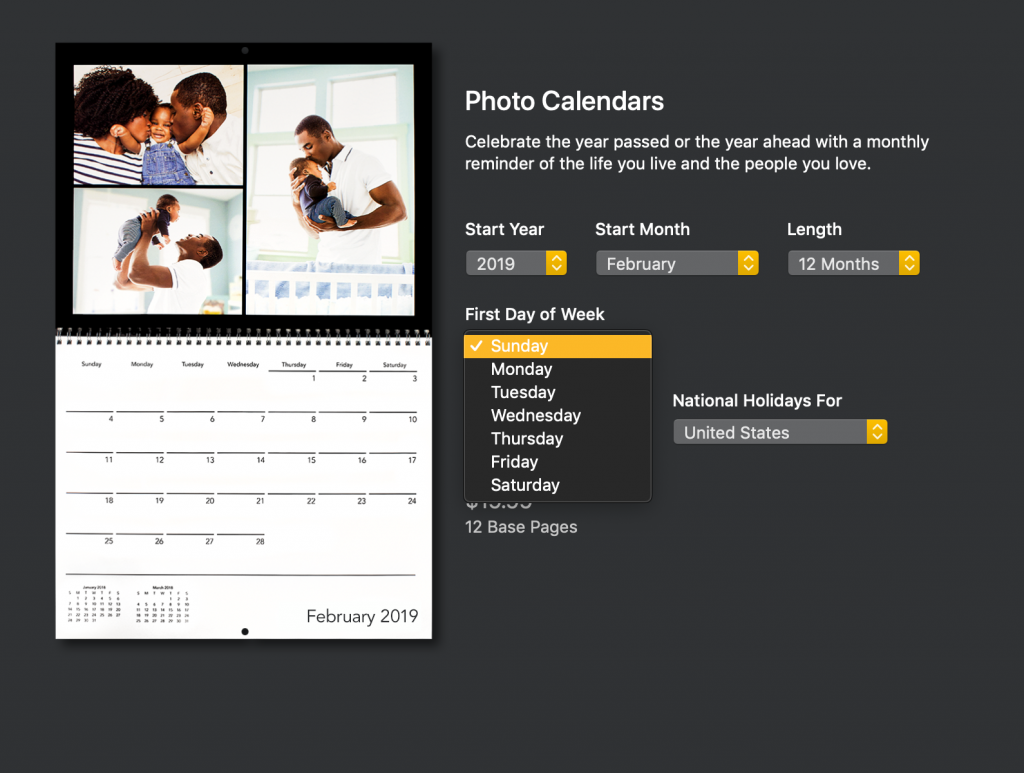 The latest update also let you decide which day of the week the calendar begins on. Motif automatically selects the day you picked in your macOS preferences, but it lets you change it to any of the other six.
Customize Back Covers and Dust Flaps for Hardcover Books

Both first impression and last impressions matter.

For hardcover books, Motif now lets you create custom front and back dust cover flaps that include your photos.

Also, you can add photos, text, background patterns and colors to the back covers of all books.

Ready to get started? Go to the App Store to download or update Motif to take advantage of these newest upgrades.